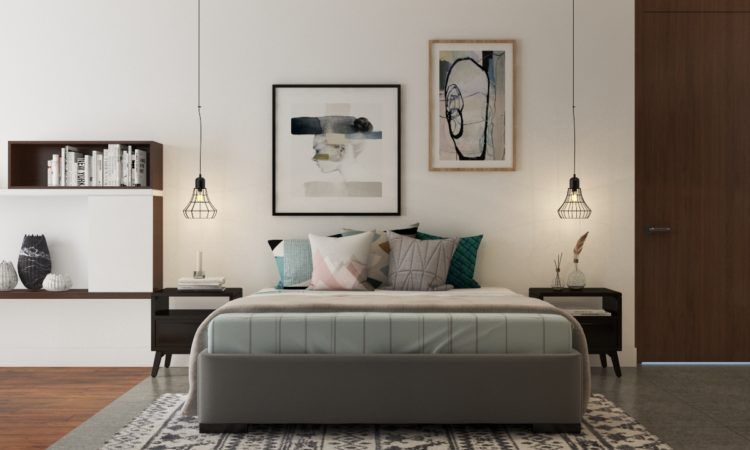 Tucked away in the suburbs of South Bangalore, in the developing neighbourhood of Bommanahalli is this sprawling four bedroom apartment that has been washed in Scandinavian notes in a very chic and neutral palette. Hints of bareboned industrial elements in the form of lighting fixtures or an exposed brick wall, give the home an edge over an otherwise minimalist space dominated by mid-century modern pieces.
Large picture windows let in a flood of light into the open-plan living, dining and kitchen, giving the home the right mix for entertaining. But if you'd prefer to mull with your thoughts, then the ample number of cozy alcoves in the form of spacious bedrooms, is just what recluses would need.
Pops of green planters bring the place alive whether on the dining table or kitchen platform, or even in the reading nook of the master bedroom. While the deep burnished hues sing through the wooden partitioned slats, flooring and modular kitchen units creating a stark contrast to the muted greys, navys and teals. This Salarpuria Greenage home truly harnesses all things green and organic.
Grey and navy play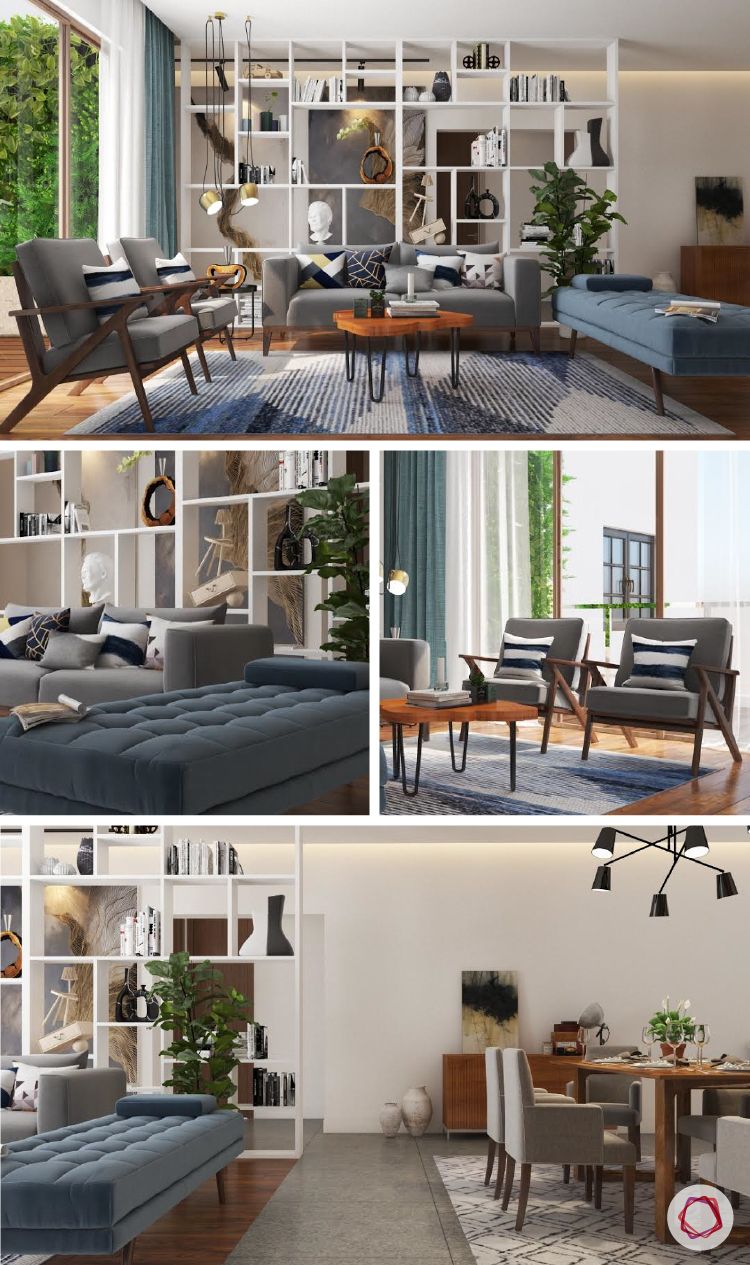 The ceiling-to-floor partition creates a clever backdrop to the soft ash grey and navy tones of the living room, while doubling up as a brilliant, contemporary bookshelf. The wide windows open up the open-plan space by allowing lots of natural light to stream in through.
Cozy meals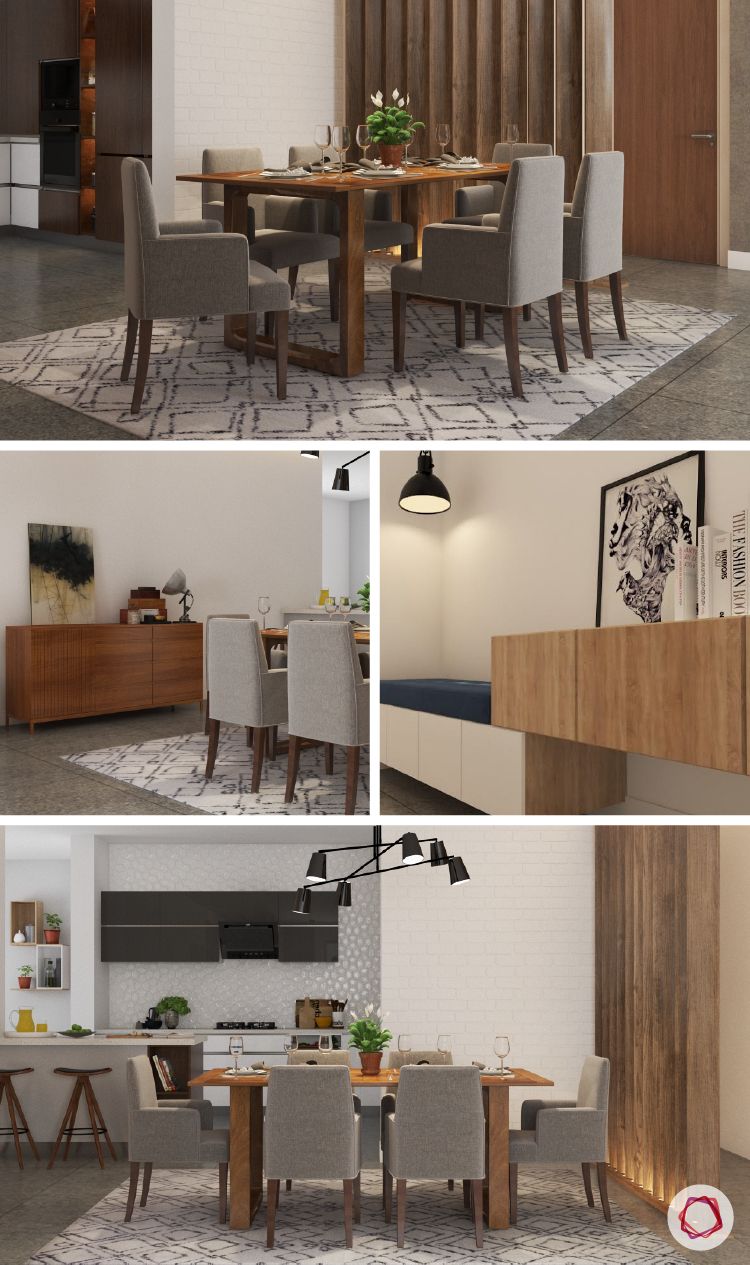 The contemporary foyer enjoys the flare of the industrial, spotlight pendant. Ensuring meal times remain private from the main door, the refined wooden slats create a cozy dining space that's bathed in the warmth of the very edgy chandelier. Tying everything together is an off-white geometric rug.
A seamless, spotless kitchen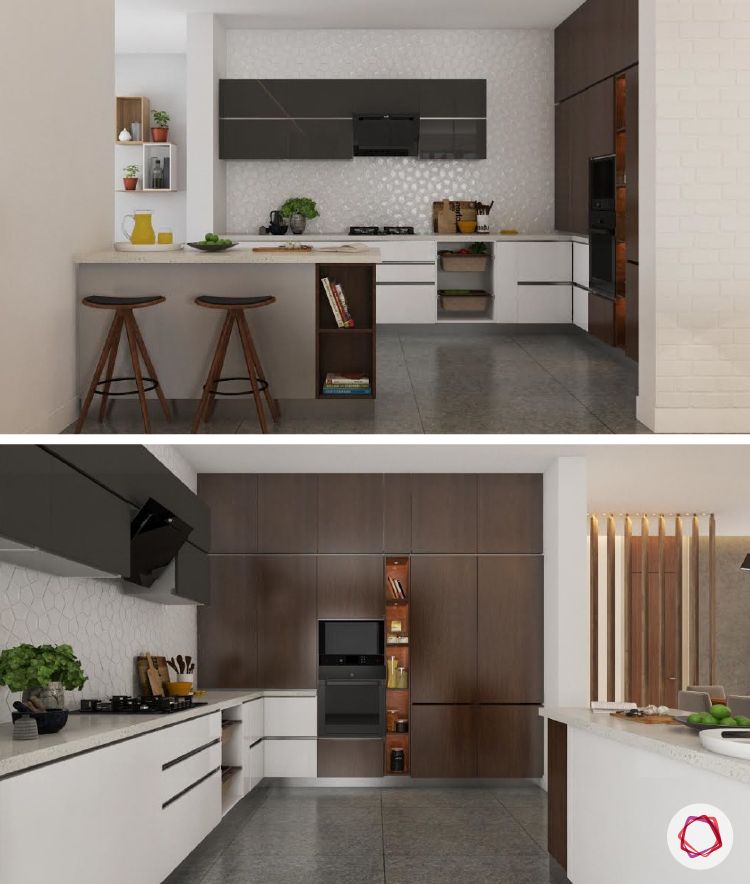 The handsome wood finish of the tall kitchen units brings in a dramatic contrast to this all-white open kitchen. Keeping with the seamless flow of the home, two parallel counters ensure ample working space, with one pulling double duty as a very trendy breakfast bar. The overhead charcoal grey modular units match the granite grey tiles ensuring a cohesive kitchen both aesthetically and functionally.
A roomy sanctury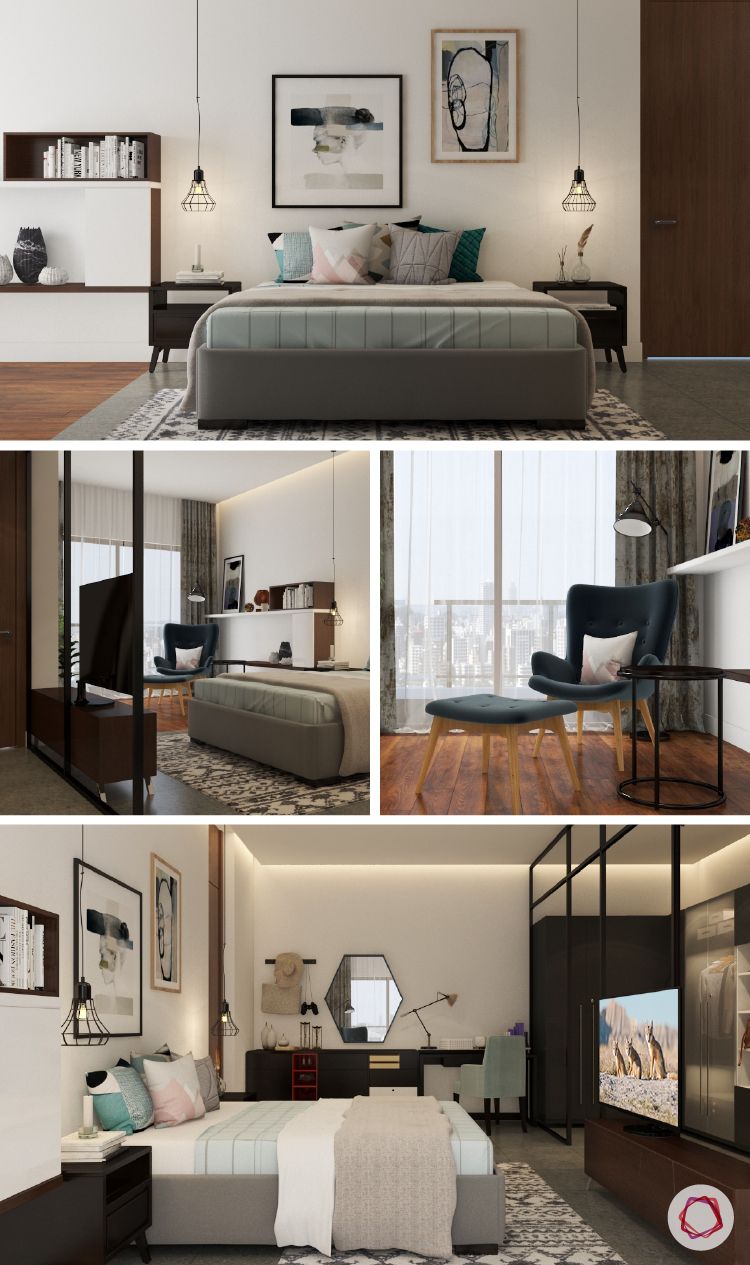 We've obviously left the best for the last. The spacious master bedroom enjoys plenty of natural light and a walk-in that runs halfway across the length of the room. A simple box bed is given a massive upgrade with framed abstract art that camouflages into a quirky headboard. Unity is maintained through the stark pendants and clean lines of the accompanying furniture.