Whether you live in a studio apartment, or have an open kitchen plan that you would like to do more with, a well placed partition design can do wonders to enhance storage, aesthetic appeal, privacy, and functionality. If you are looking to fashion one in your space, take cue from these expert room divider ideas that work well for every room in your home.
Room Divider Ideas #1: Foyer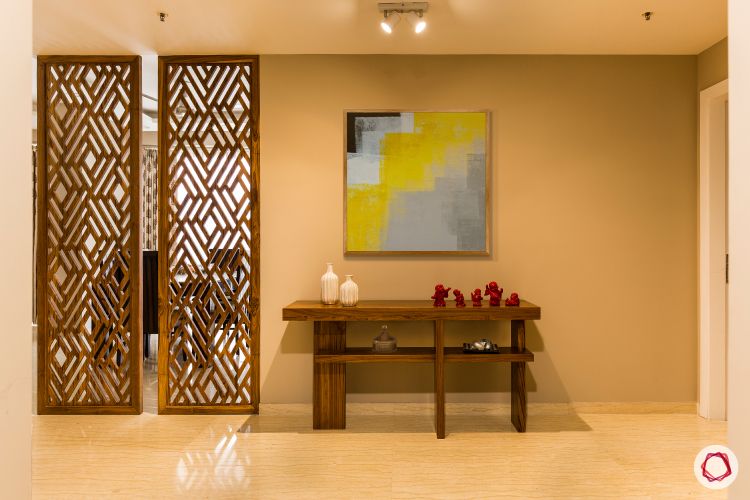 Fashion a simple foyer with a thoughtful partition design, and couple that with a console table or a sit-down storage option. This creates a sense of privacy, limiting direct view of the living area to entrants. The open wooden slat partition facilitates an organic flow of light and space, while the more intricately carved ones act as doors. Moreover, include eclectic art to give the space some character!
Room Divider Ideas #2: Living Room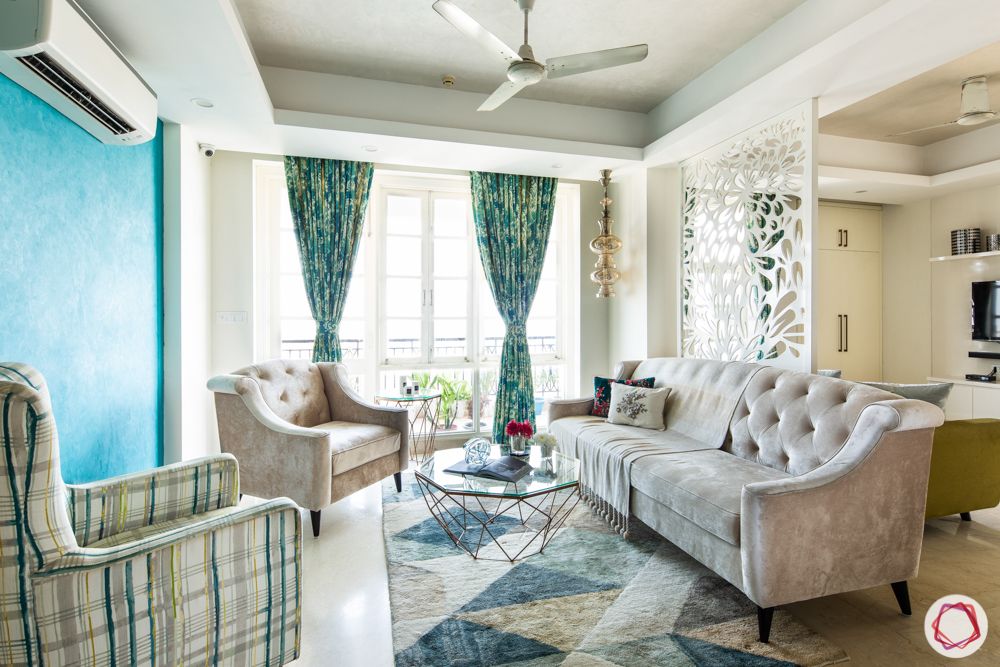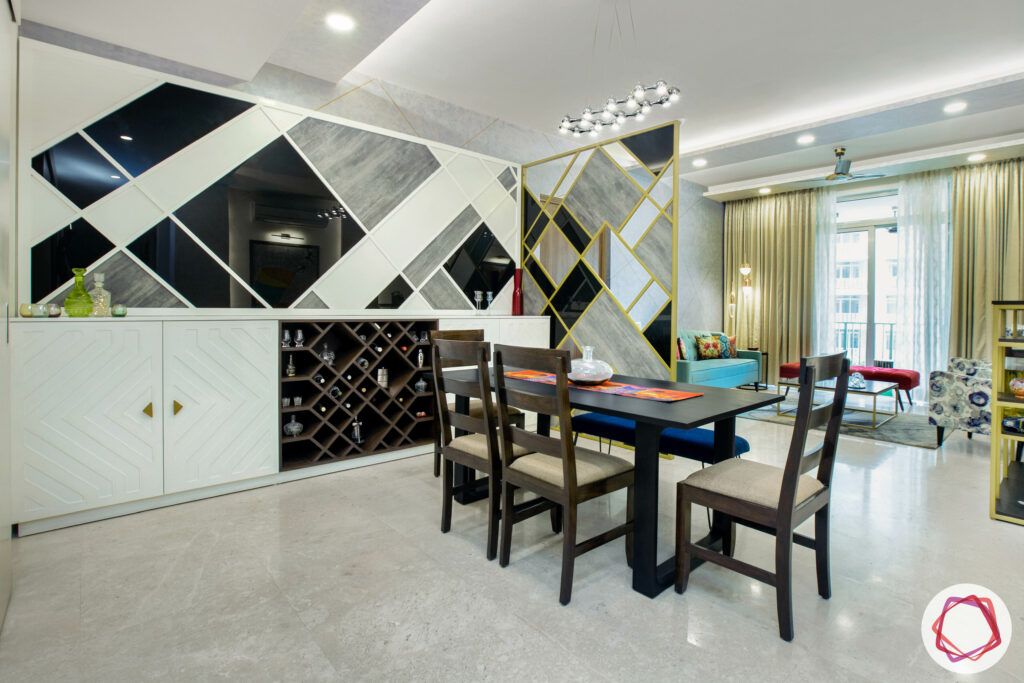 Create a cosy living room out of your open plan space with a simple partition design. However, the divider can complete the aesthetic of the space with patterns. This perfectly complements an accent wall, rug, fashionable drapes, or a stellar wine rack. It also functions as a fourth wall when you push one of your sofas up against it, or draws attention to the geometric design when illuminated with spotlights.

Room Divider Ideas #3: Kitchen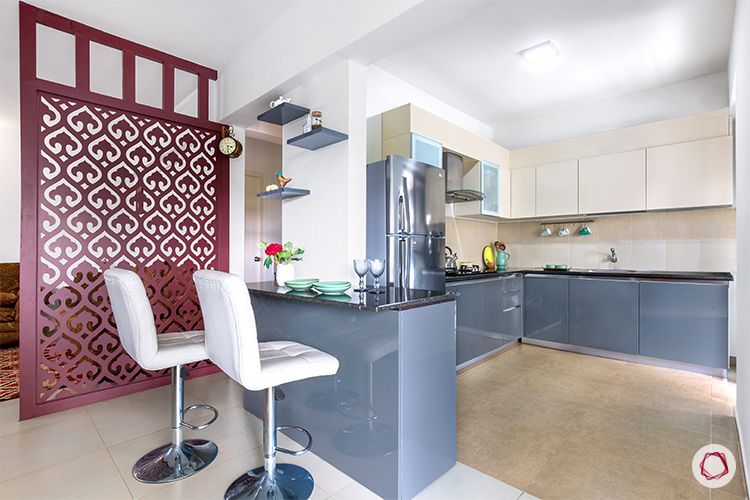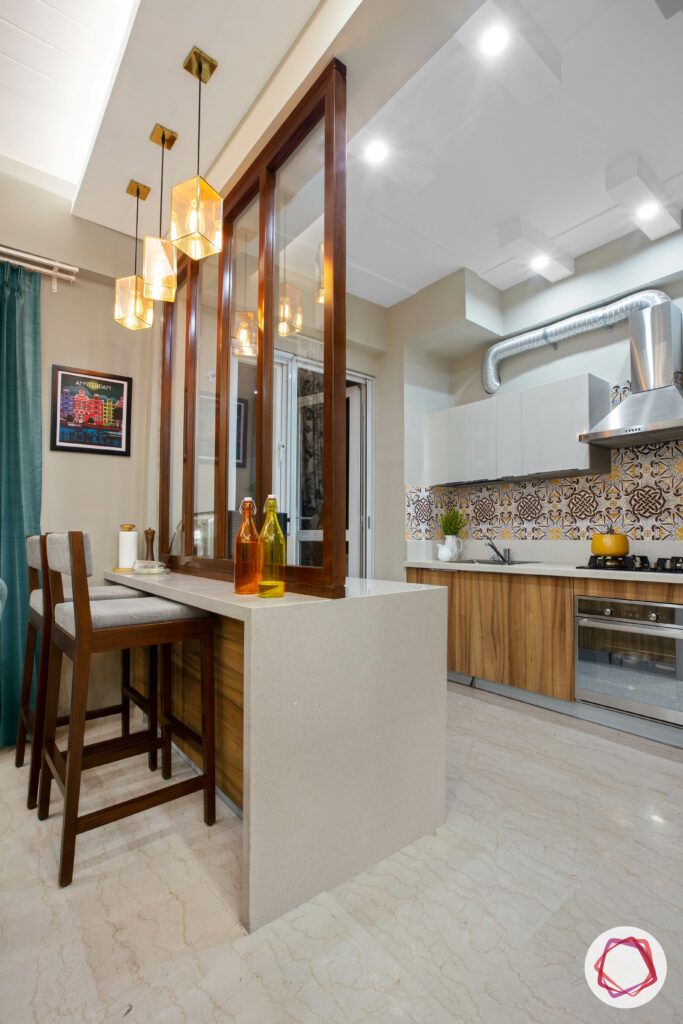 Breaking up an open kitchen plan is as simple as implementing room divider ideas that incorporate a floor-to-ceiling partition, or a glass partition over the breakfast counter. Opt for a contrast color such as maroon in a blue themed kitchen, to eliminate any sudden changes in the themes of adjacent rooms. Subsequently, you can highlight the breakfast counter with accent lights that nicely reflect off the glass panels.
Room Divider Ideas #4: Bedroom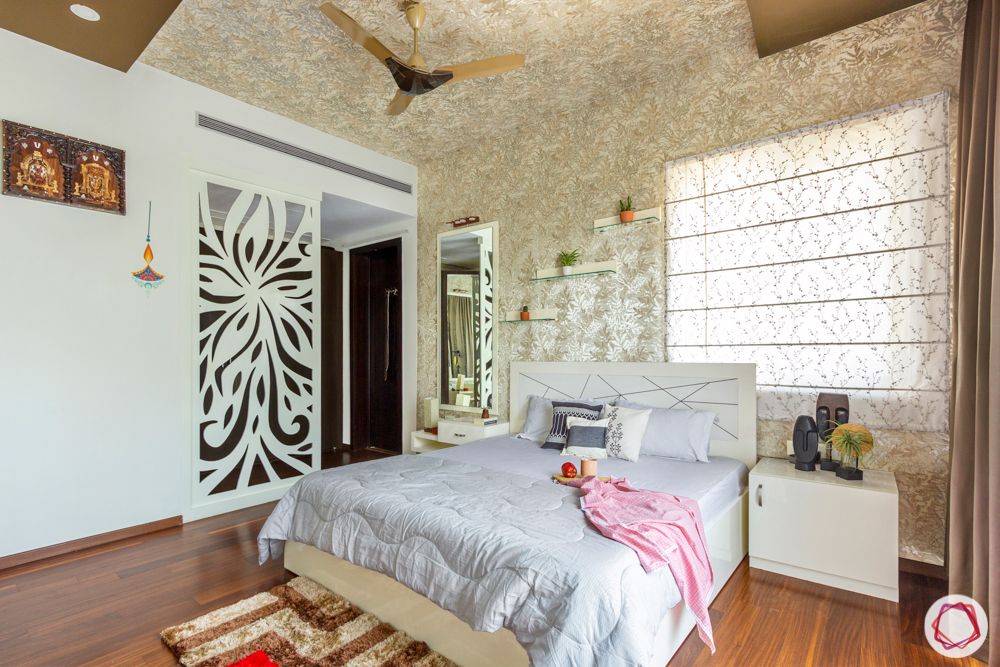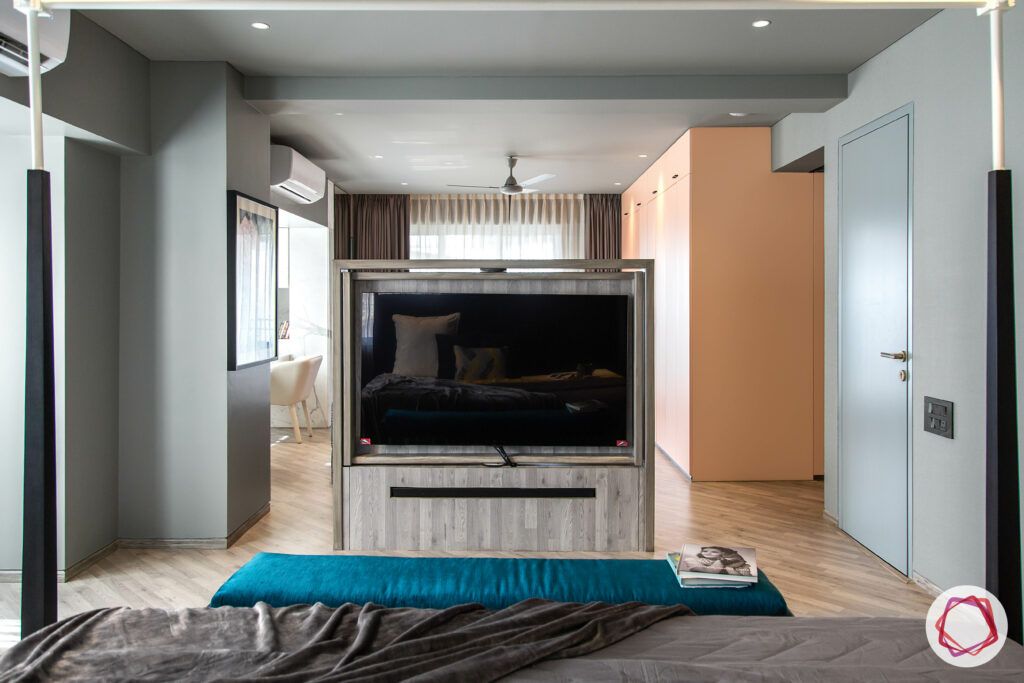 If you live in a studio apartment, section off your bedroom from the adjoining hallway with a sliding partition or with ingenious partitions. Furthermore, you can use a wide partition with floral prints for a soft bedroom aesthetic with a neutral or pastel palette. On the other hand, the partition design can be a strategic entertainment station that visually separates the bedroom, but doesn't break the flow of light and space.
Room Divider Ideas #5: Pooja Room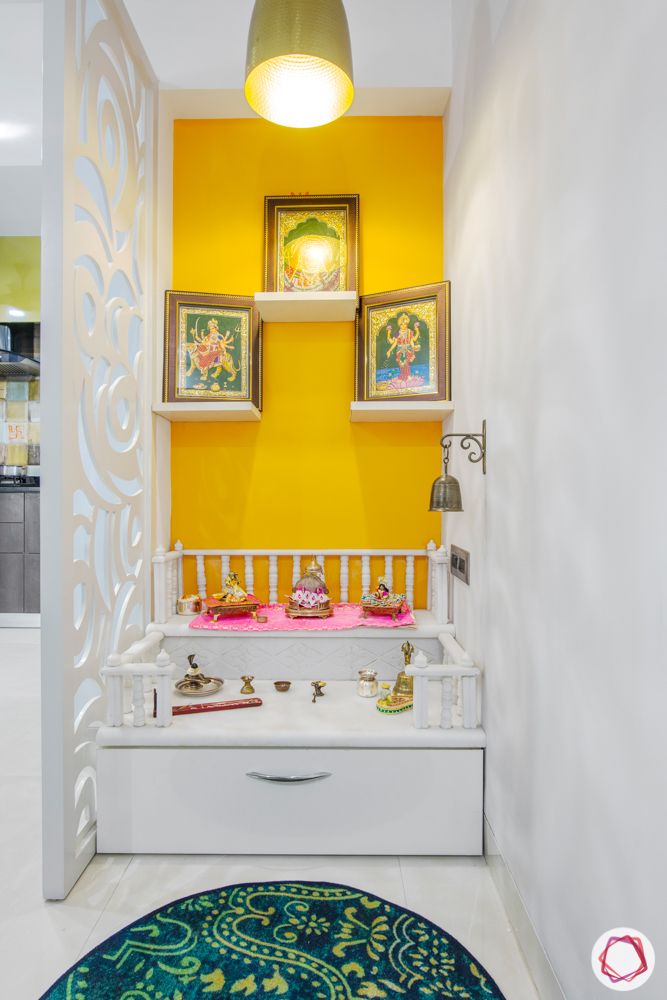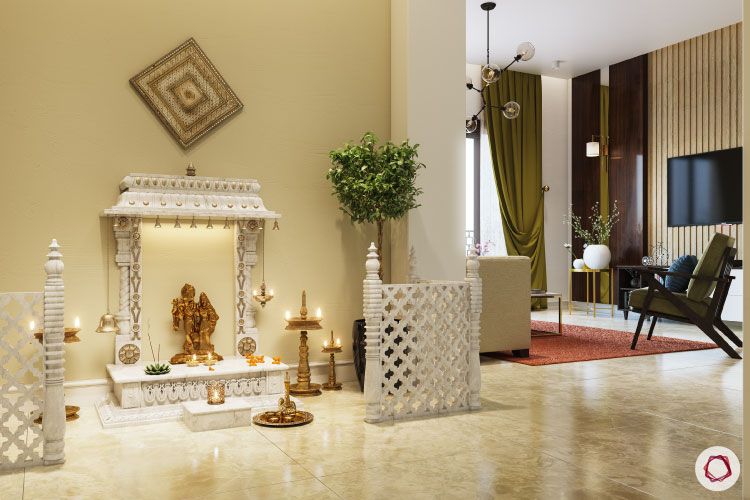 Turn any unused niche or corner into a pooja room with clever use of a partition design. A simple pattern, coupled with an accent wall and a pendant light, can create a bright, beautiful, sacred space. In another implementation of room divider ideas, you can create a shrine in an open space with fence-like partitions. This offers enough space for diyas, idols, bells and wall decor. A monotone color scheme can further add to the luxurious outlook of a minimalistic design.
Give any of these innovative and imaginative room divider ideas a shot, and let us know what you think!
If you liked reading this. You can also take a look at this: Stylish Divider & Partition Ideas.
Send in your comments and suggestions.