This compact 3BHK is designed by the best interior designers in Mumbai!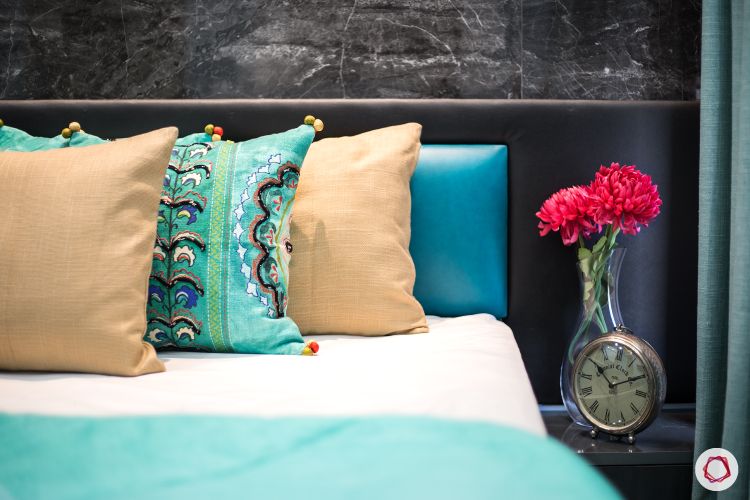 ---
Who livs here: Rushad Mehta with his parents
Location: Dosti Ambrosia, Antop Hill, Mumbai
Size of home: A 3BHK spanning 950 sq ft approx.
Design team: Interior Designer Pooja Shah and Project Manager Naresh Bees
Livspace service: Full home design
Budget: ₹₹₹₹₹
---
This home had us at the swirling marble-feel feature walls! While you scroll through the hometour, you will notice the wonderful use of pretty marble-like patterns being used in various places. There are so many pieces of furniture that the Mehtas have retained, and we love how they become a part of the new design.
Having lived in the Parsi Colony for years, Rushad and his parents decided that it was time to move to a newer locale with a fresh new home. Working with the Indian Navy left little scope for Rushad to be too invested in the interiors for his new home. Therefore, Livspace, the best interior designers in Mumbai, worked perfectly well for him since we could handle end-to-end services for them. Rushad wanted to get this 3BHK designed specially for his parents, since he's a visiting member and this home had to be super comfortable for them to live in. Pooja Shah, their designer, ticked all the boxes when it came to their requirements. Read on to find out how she made this home livable and easy to maintain.
Best Interior Designers in Mumbai: Swirling Patterns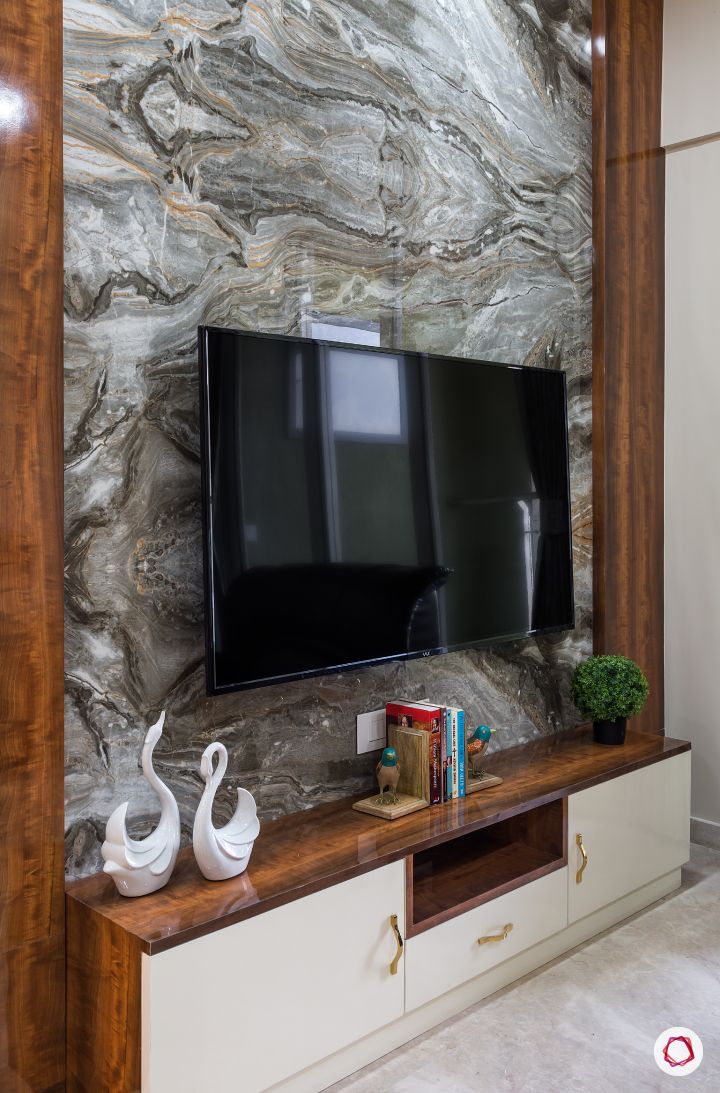 Every room has one element that attracts maximum attention. What is that one striking feature in this living room? We, the best interior designers in Mumbai, feel that it is the marble-esque tiles behind the TV unit, that act as the feature wall behind the TV unit. Rushad loves the intriguing patterns that marble possesses and was keen on having this in various spots at home. A basic laminate finish TV unit with panels on either side of the television complete the look.
---
Best Interior Designers in Mumbai: Simply Splendid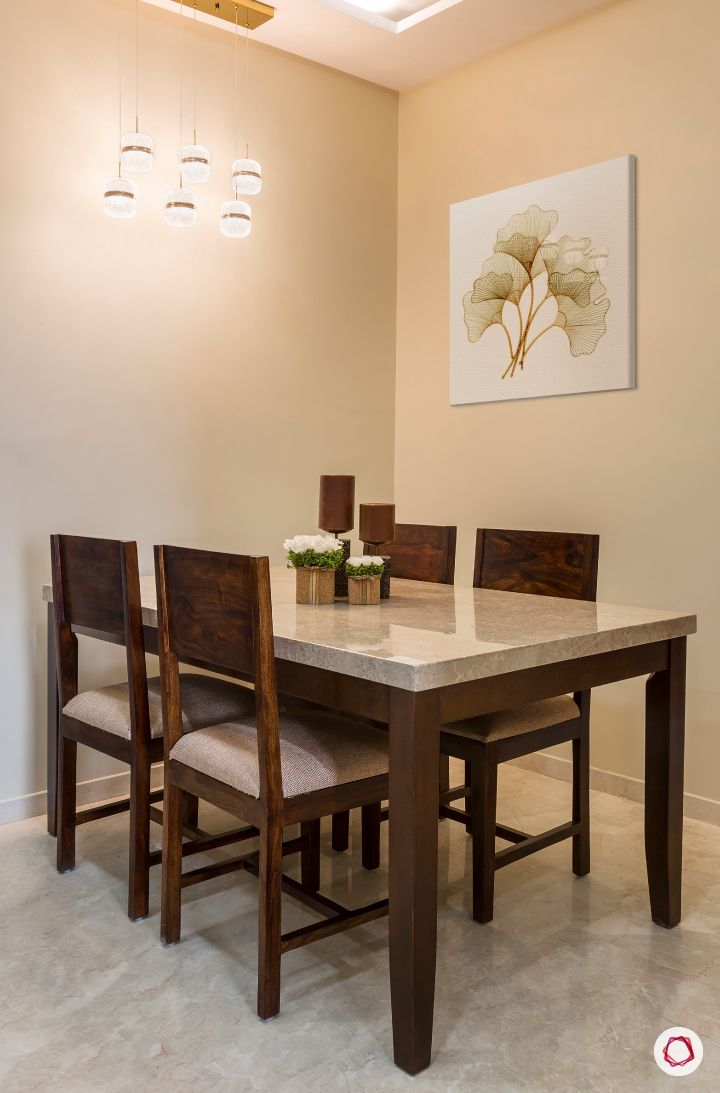 The dining room by the best interior designers in Mumbai in this 3BHK is simple and elegant. A wooden, marble-top table with matching chairs make for the perfect accessories here. Pooja made sure that she doesn't take the attention away from the sleek furniture. Thus, she painted the walls in pretty neutrals.
---
"My home looks exactly how I had imagined it and it is a great accomplishment by the entire team at Livspace. I had a positive feeling about this from the very beginning and Pooja, my designer, was amazing at her work. My budget constraints were accepted gracefully. From the furniture to the entire design team, everything is a huge plus with Livspace. I will definitely recommend it to everyone!"

-Rushad Mehta, Livspace Homeowner
Best Interior Designers in Mumbai: High and Lofty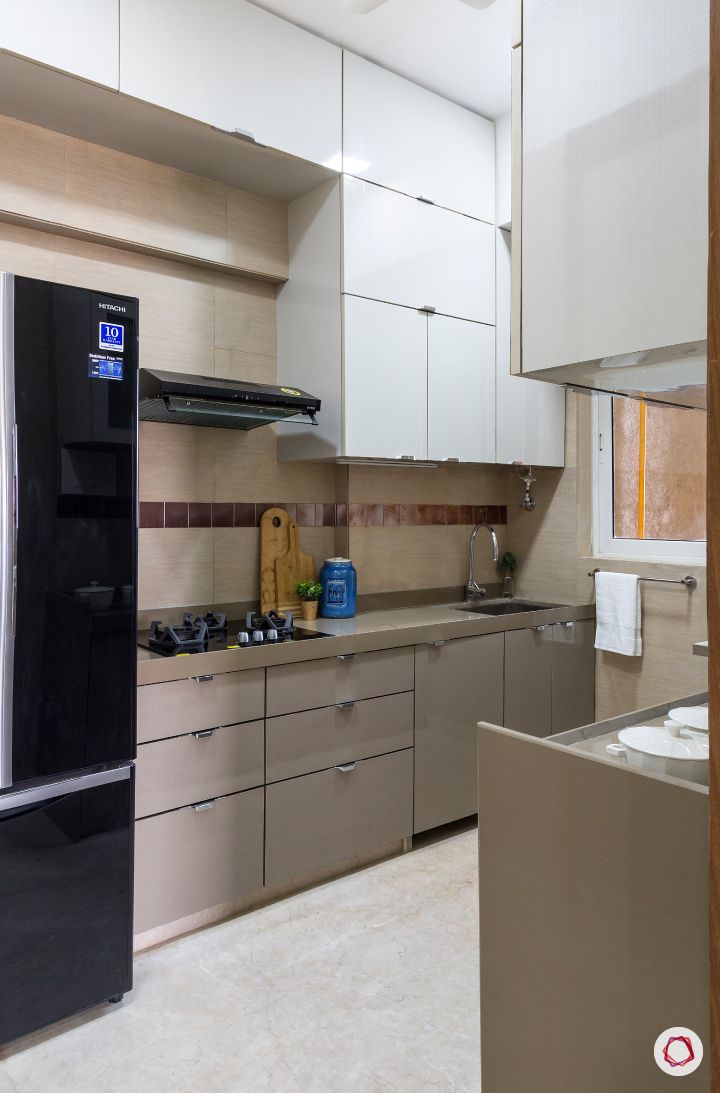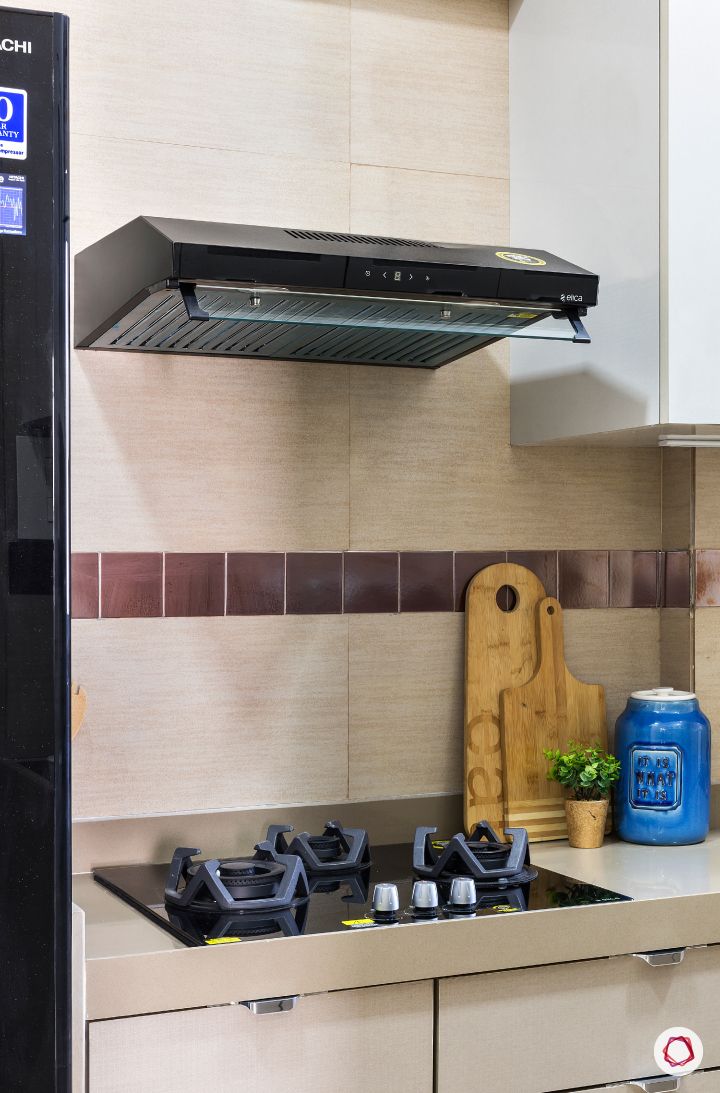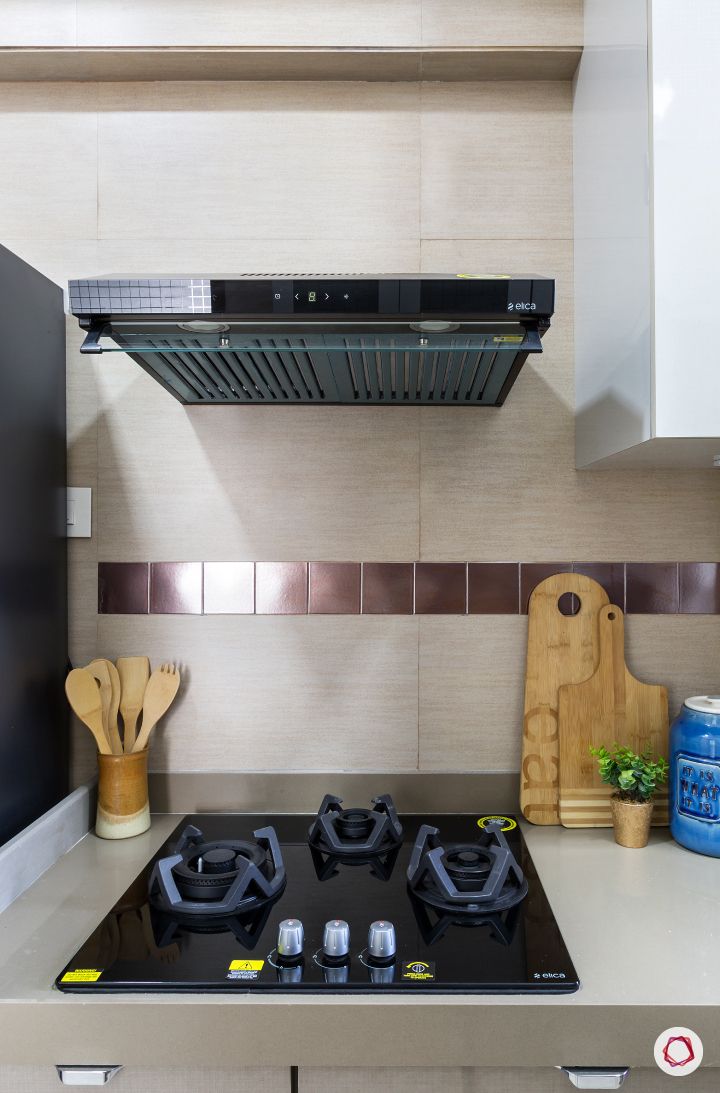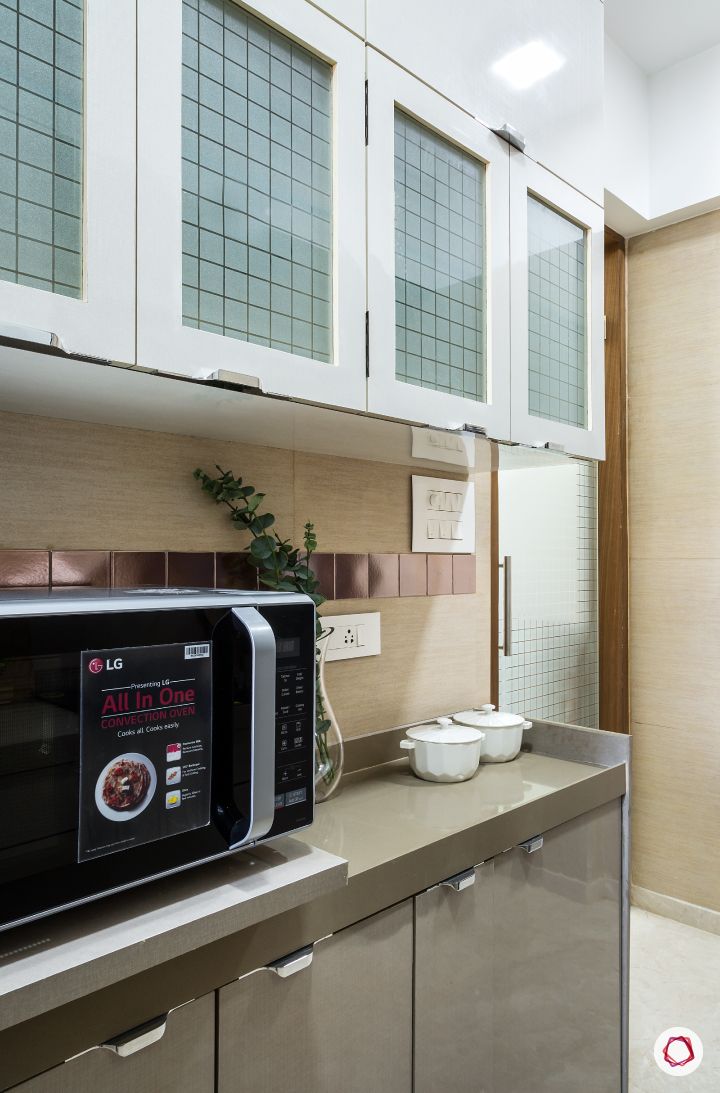 A major part of the brief that Pooja received from Rushad was to keep the interiors very comfortable for his parents. Therefore, this kitchen designed by the best interior designers in Mumbai, has all the essential modules that are required on a daily basis. High gloss laminate finish in hazelnut is what she chose for the cabinets.
Talking about ease of use and maintenance, Pooja points out a few things. The Kalinga stone countertop and high gloss shutters are a breeze to clean. She has also given them lofts that make this kitchen score high on storage and functionality.
---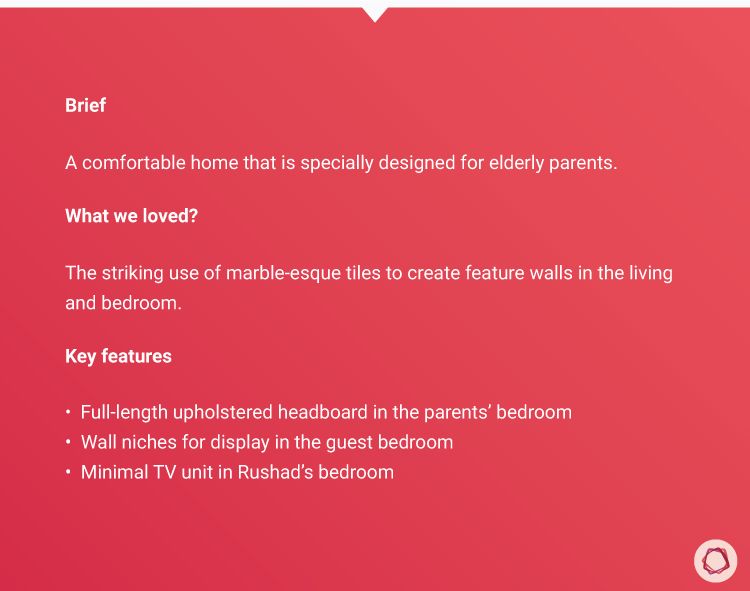 ---
Best Interior Designers in Mumbai: Room With a View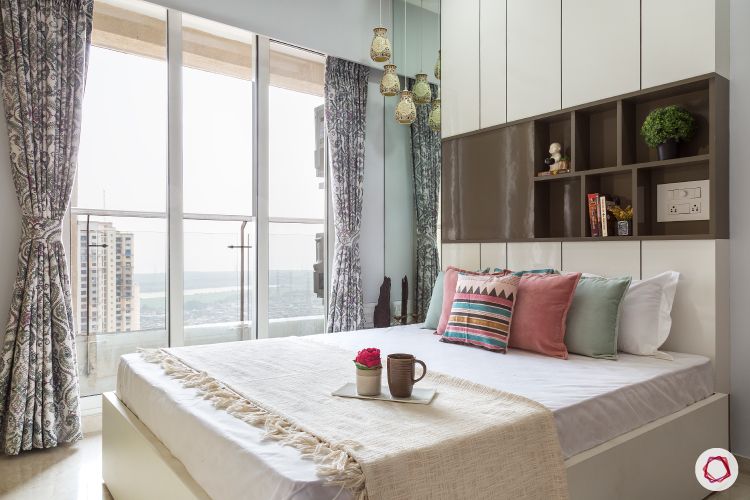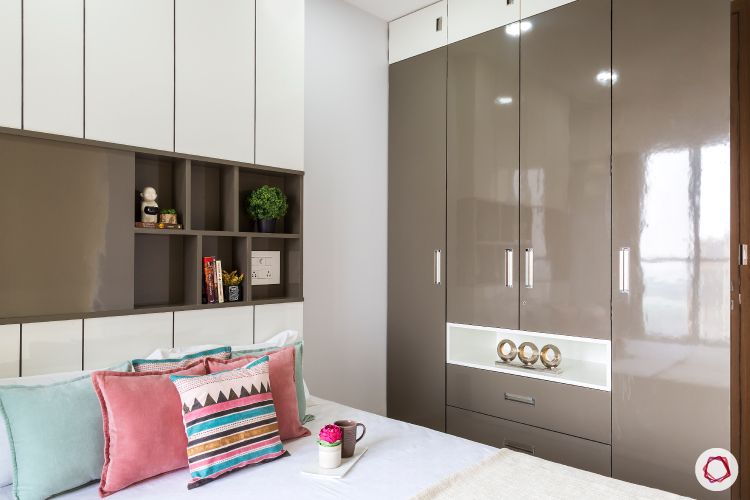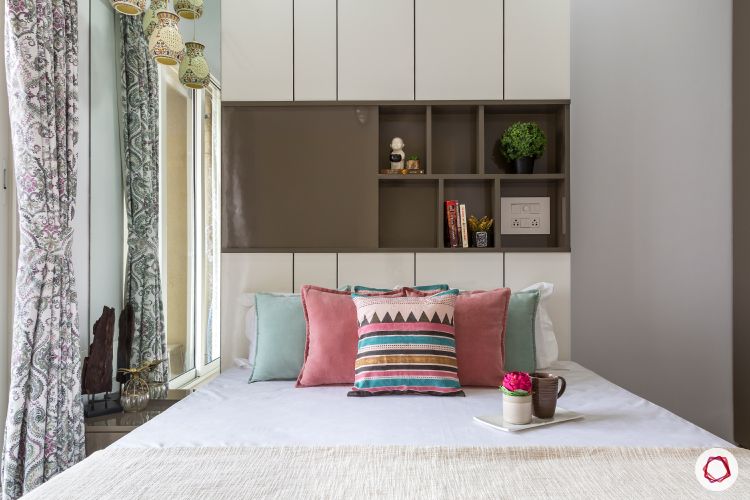 In a fun banter, Pooja mentioned that this is her favourite room at home and she experimented quite a lot in here. Since this room receives abundant sunlight, she decided to give them a combination of white and dark biscotti. These colours bounce light off and illuminates the space.
Storage and display are the heroes here, with glossy swing door wardrobes that have a stylish niche in between. Also, do not miss the strategic niches in the headboard that add to the display factor of this room. We are crushing on the little Moroccan detail in the cascading pendant lights just next to the dresser.
---
Best Interior Designers in Mumbai: Plush in Blue and Wood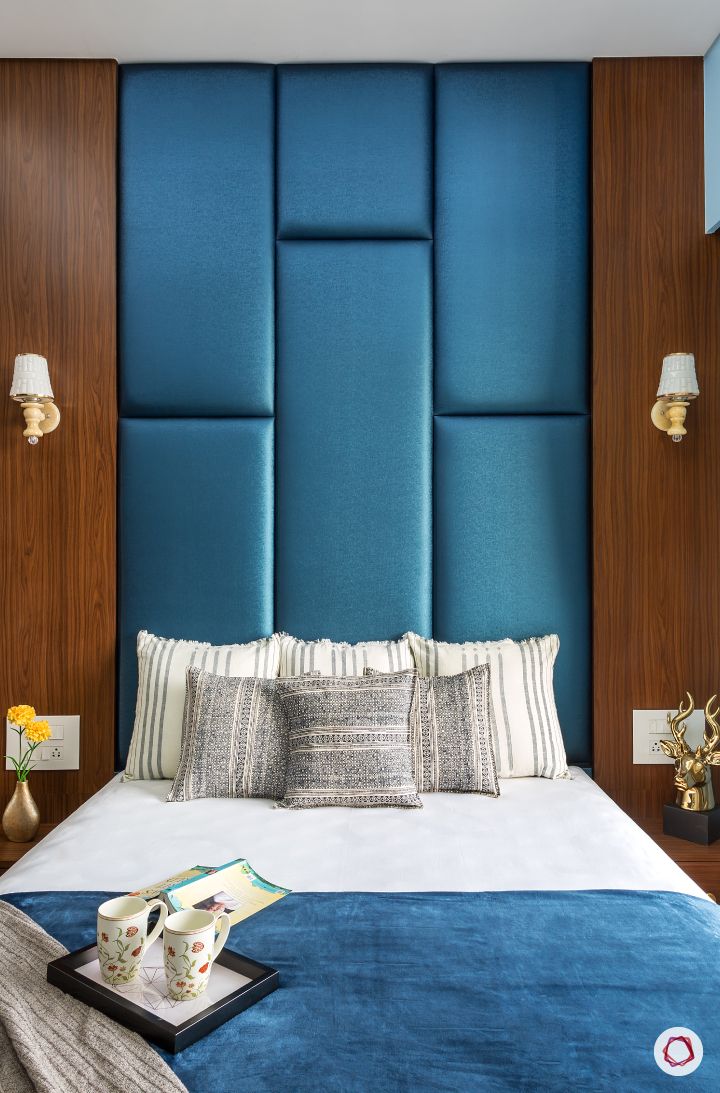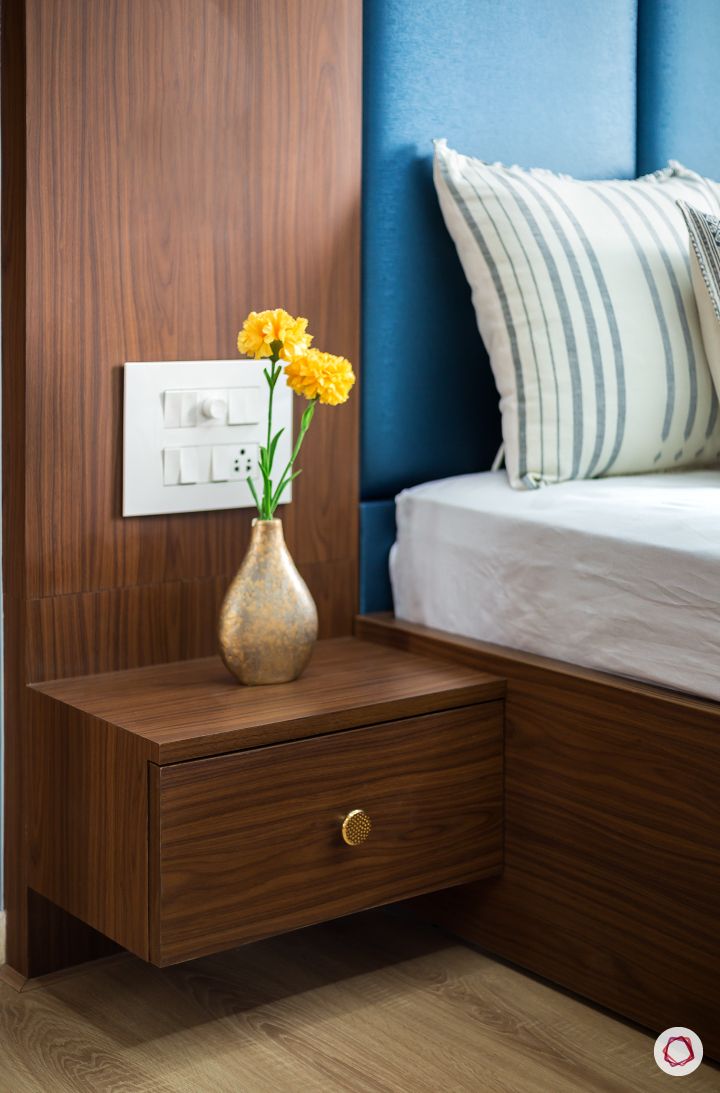 This room belongs to Rushad's parents, hence it had to be built for comfort and ease. Dark laminate finish pairs with blue to create an interesting colour combination here. A full-length upholstered headboard plays up the style quotient. Wall lamps make sure that they do not use surface space on the side tables.
Mirror panels on the wardrobes break monotony. They do not hinder with the vastu guidelines for this room.
---
Best Interior Designers in Mumbai: A Stunning Finish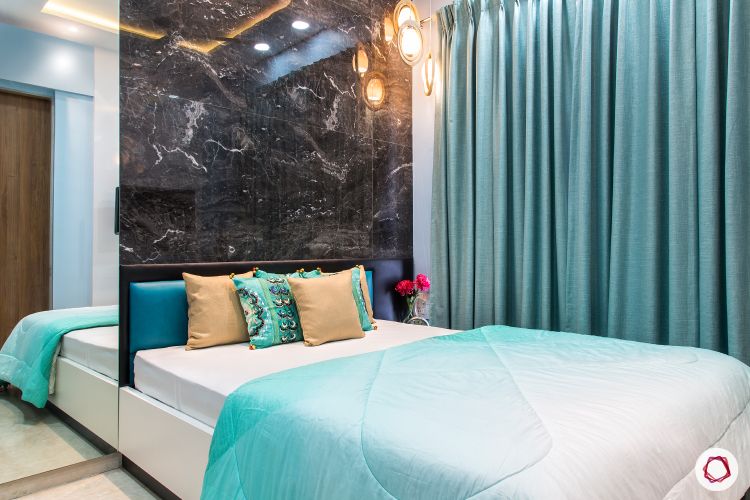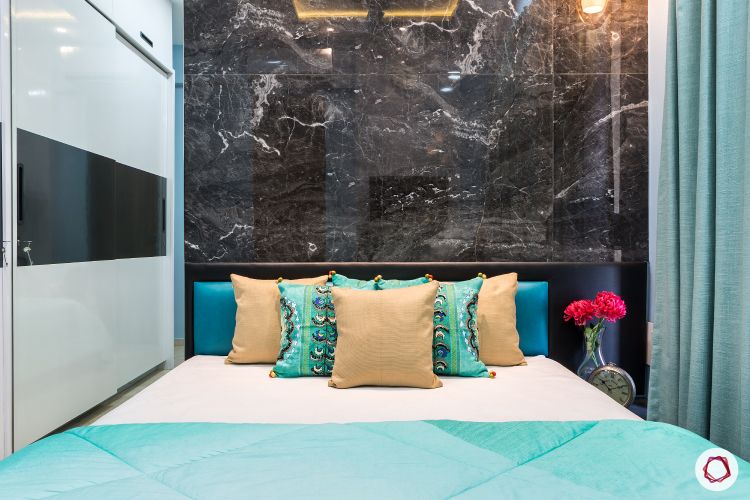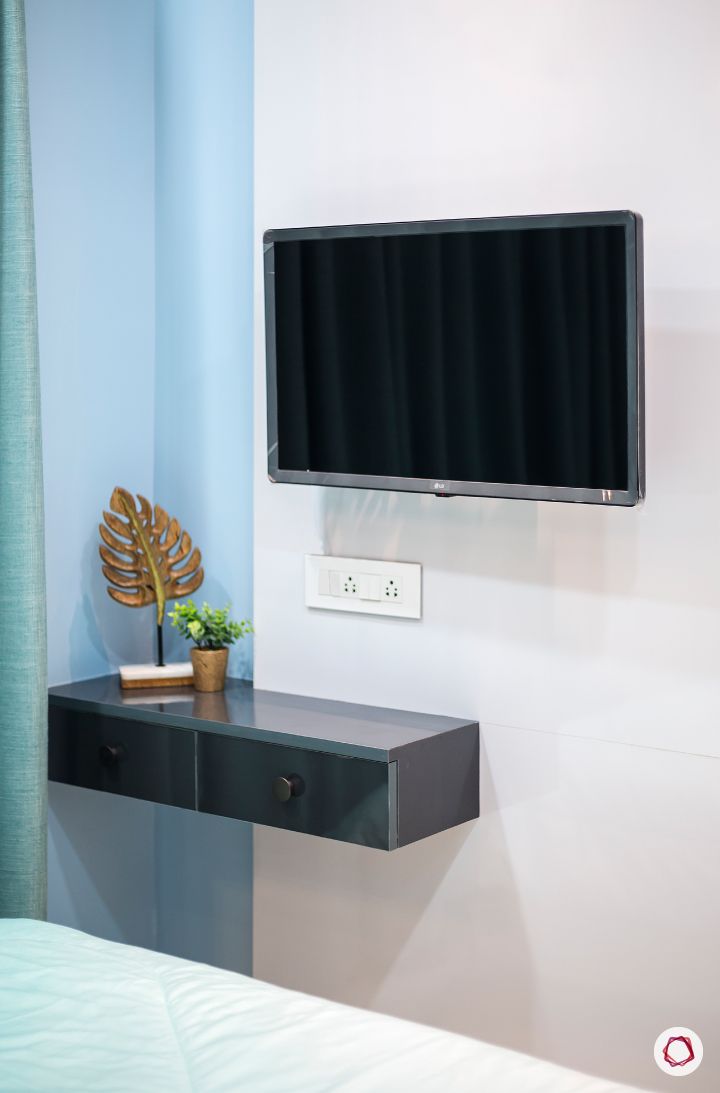 Coming to Rushad's room, the most striking element here is the marble tile headboard wall. He was sure about having a sort of a feature wall in his room and this is the best that Pooja could do. A sliding door wardrobe saves space, while the compact TV unit is perfect for this space.
---
"It was very easy to work with Rushad and his parents since they were open to new ideas and allowed experimentation. Communication was also a breeze since they were always ready for discussions. I enjoyed designing every bit of this home."

-Pooja Shah, Interior Designer, Livspace
We are completely floored by these bedroom designs. If you want to look at another gorgeous home in Mumbai, take a look at this: 2BHK Design for Those Who Love Glam.
Send in your comments and suggestions.