A small kitchen renovation story for the books!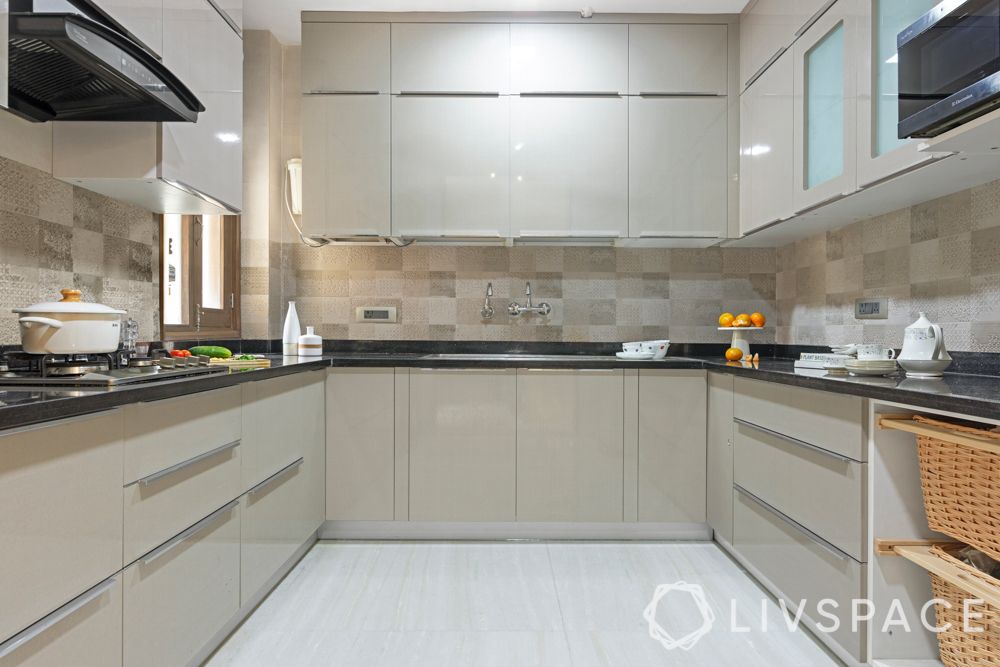 ---
Who livs here: Tanshi, her brother, their parents, and grandparents
Location: BDA complex, Shalimar Bagh, Delhi
Size of kitchen: 64 sq ft
Design team: Interior designer Sumit Atrish
Livspace service: Kitchen renovation
Budget: ₹₹₹₹₹
---
Do you catch yourself imagining how your dream kitchen should look like? From organising things in a swanky cabinet to having a dedicated spot for all your appliances, we know you've got a pretty picture in your mind, especially if you've been using an outdated kitchen for years. This was the story of Tanshi Gai and her family. Their 25-year-old beloved kitchen was no longer working out for them. From not having enough of storage to worn-out cabinets, the kitchen was crying for an immediate revamp. And that's when Livspace gladly entered!
Our designer Sumit Atrish was soon put to task to turn their 64 sq ft kitchen into a breathable layout the family could enjoy. Let's get right into the deets!
The Moment of Truth: Before & After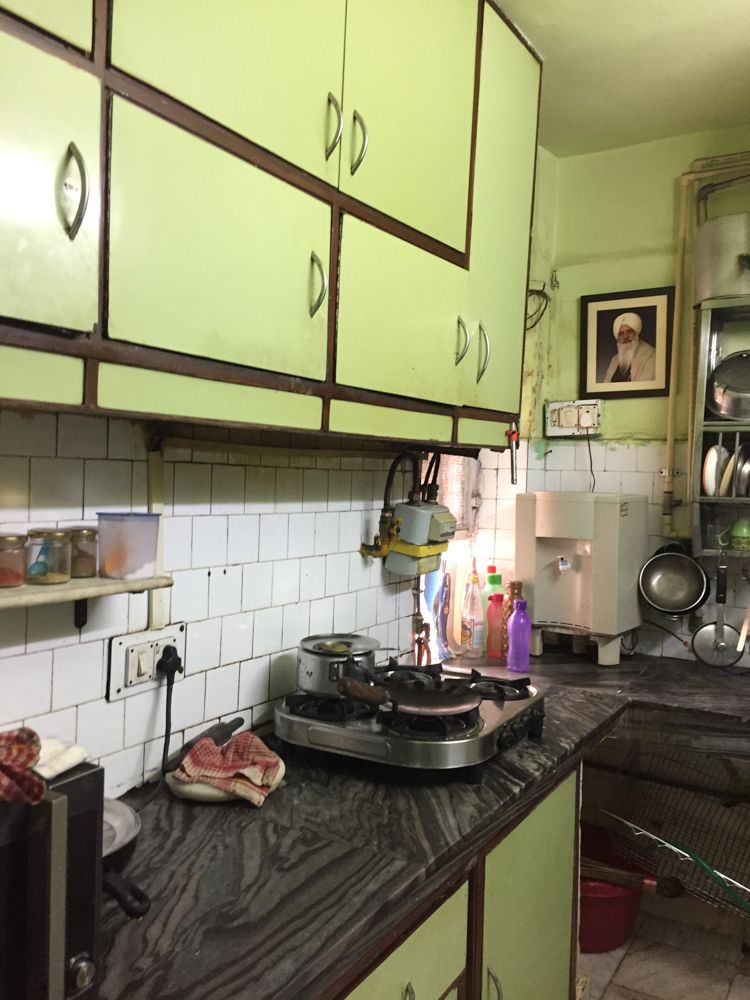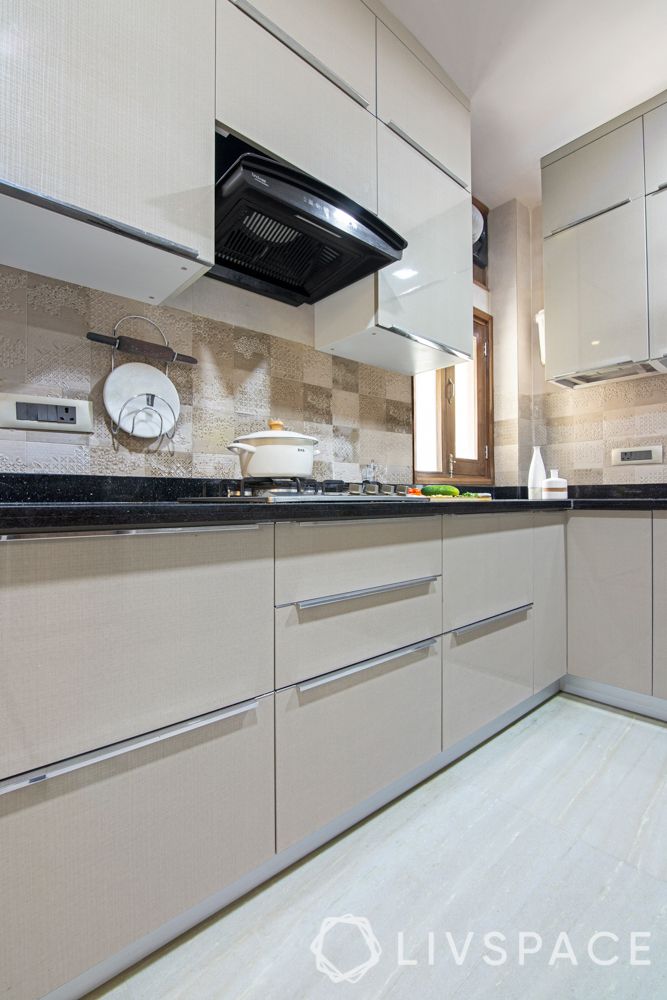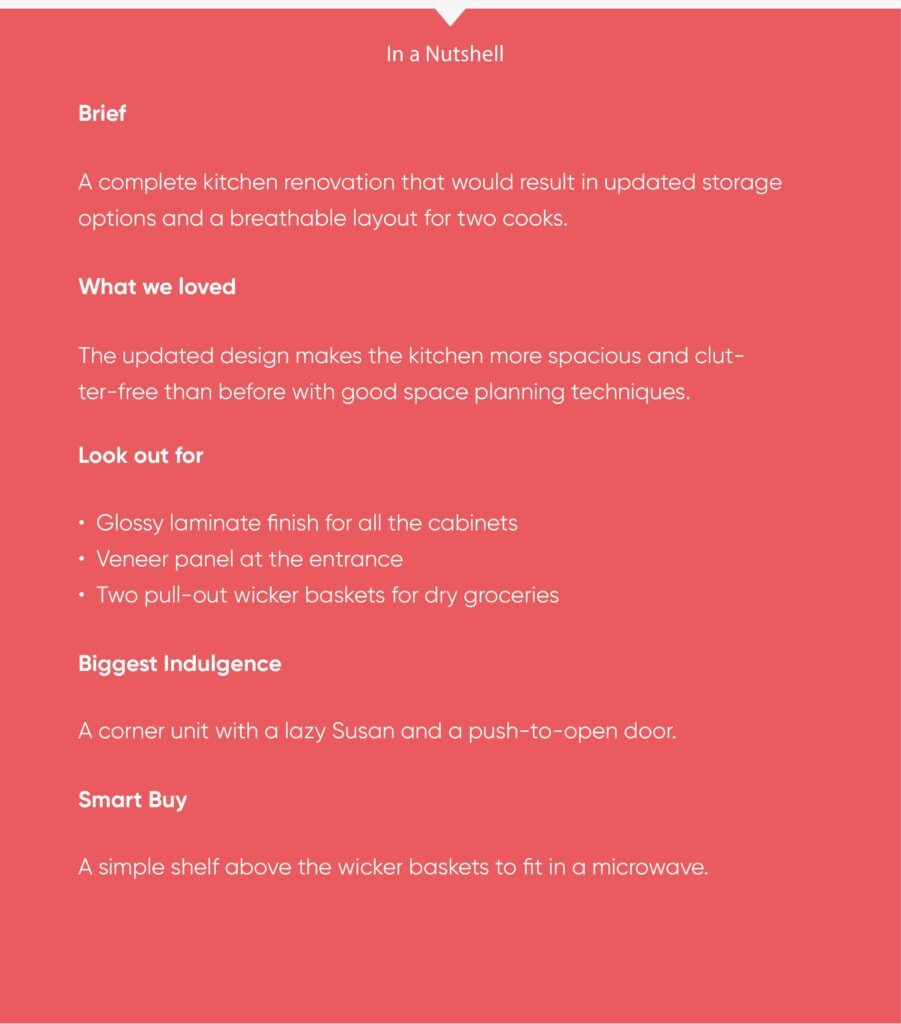 Let's talk about the favourite part – the looks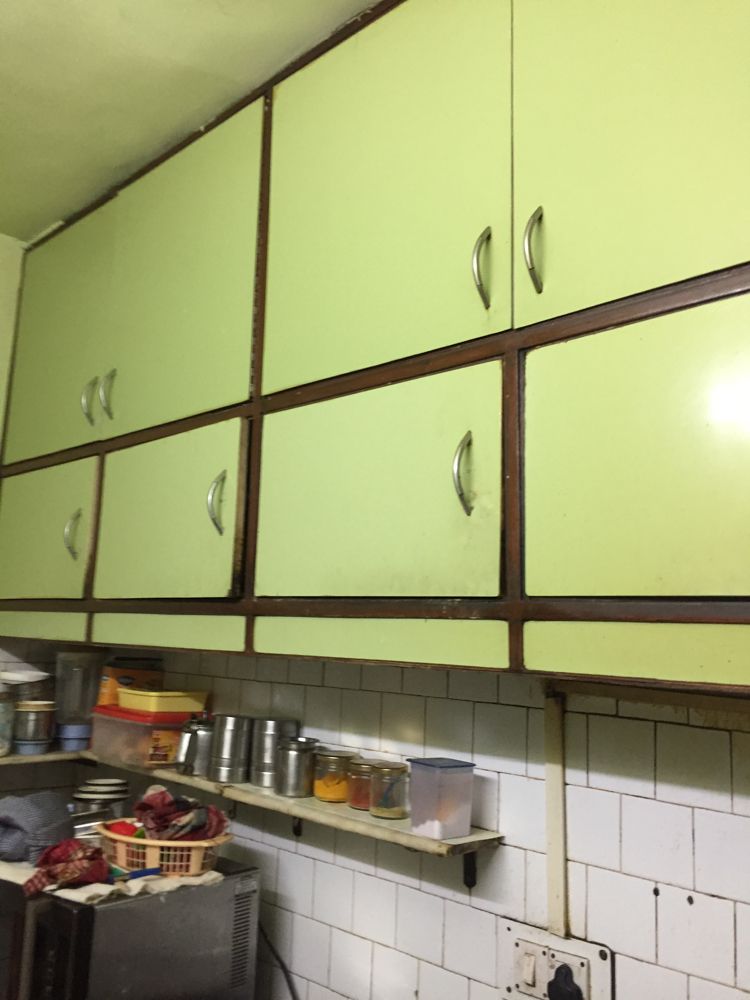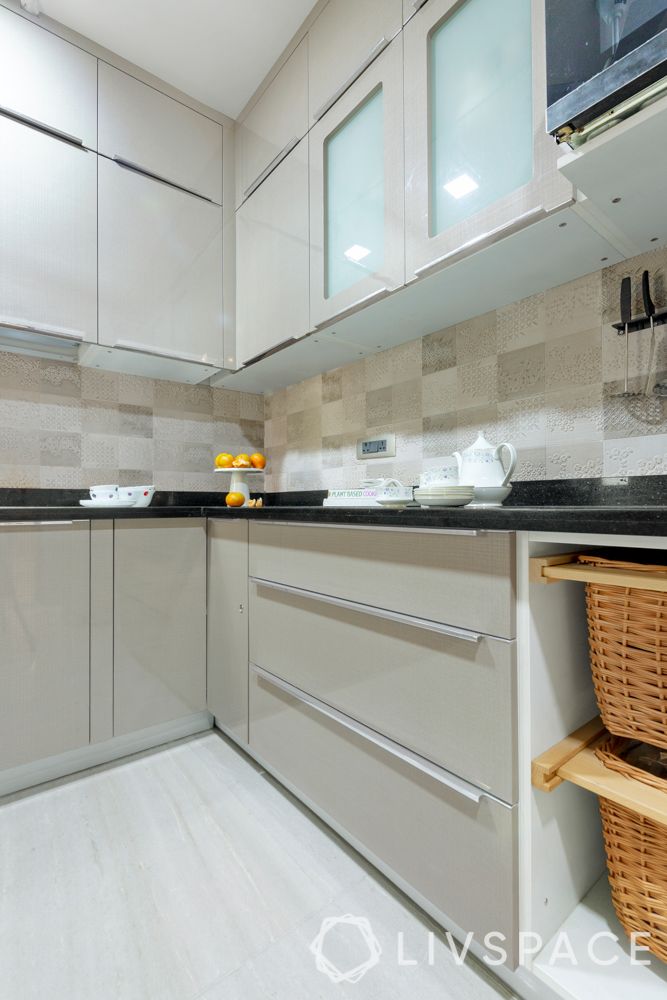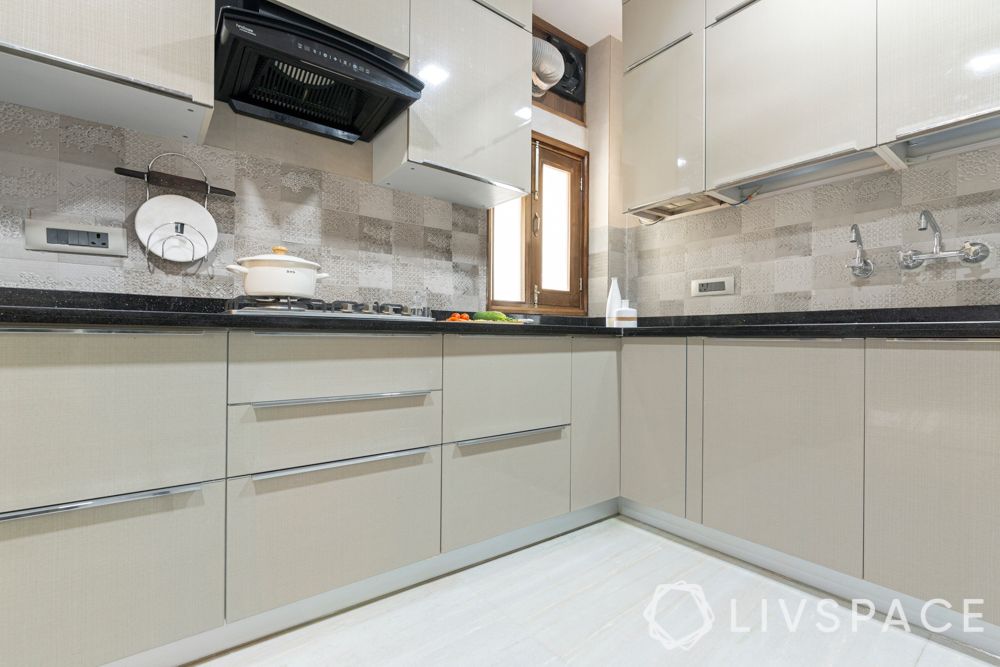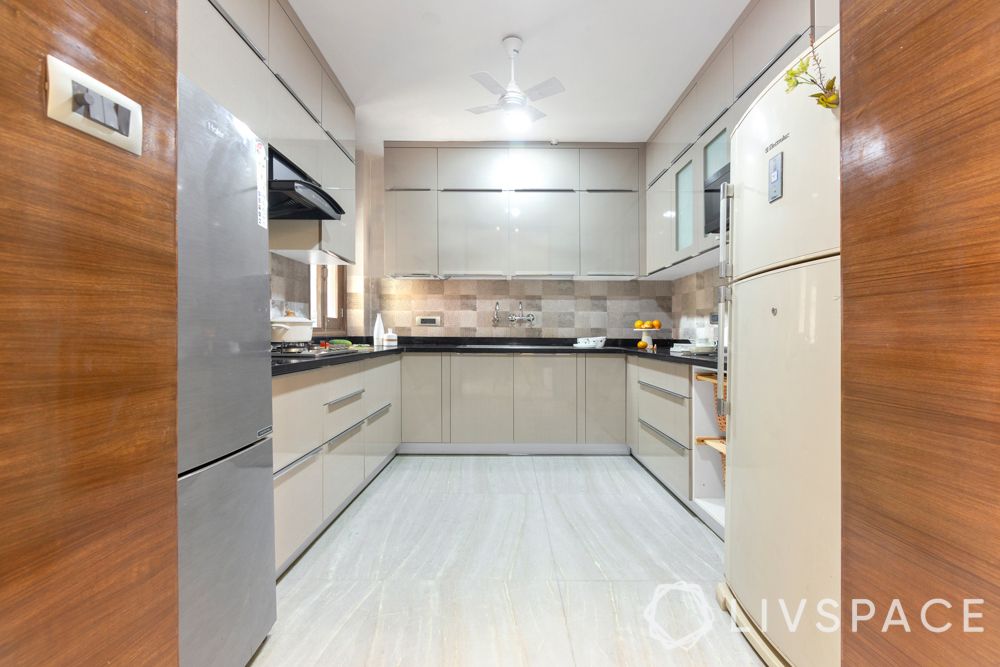 "The kitchen is the first thing people see when they step into our home," Tanshi explains in conversation with us. As a result, Sumit decided to put in veneer panelling for the entrance of the kitchen to create an intriguing first impression. He picked out high gloss laminate in a cappuccino hue for both the upper and lower cabinets to give it a light and modern look. He sealed the deal with a jet black granite countertop.
---
"I am glad we got a such an understanding person as a designer. Sumit was always ready to listen to our requirements and he turned everything into a reality for us.

Tanshi Gai, Livspace Homeowner
---
We made the kitchen much more spacious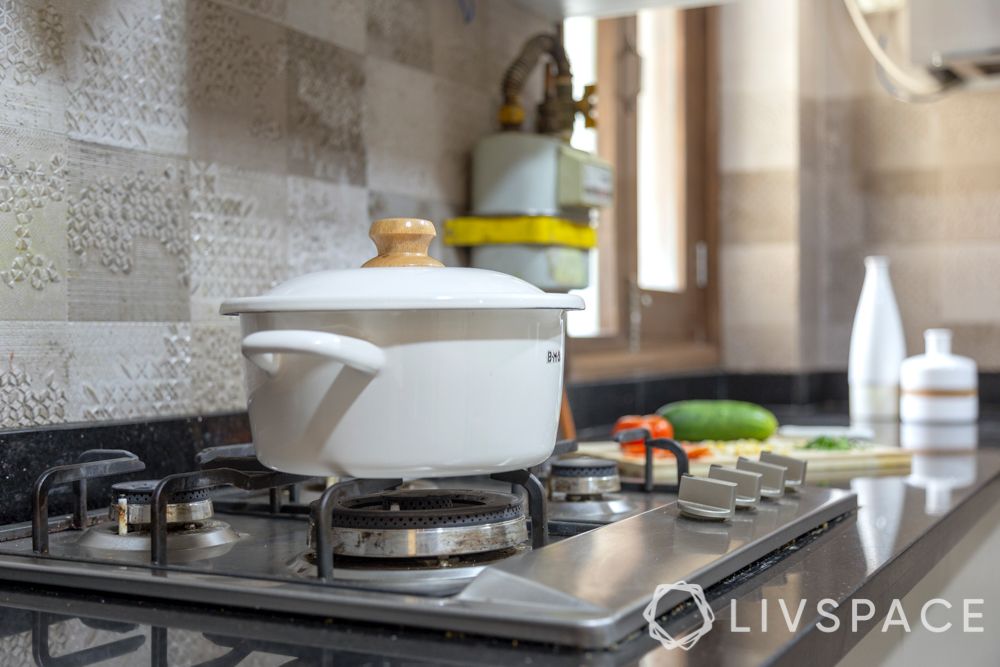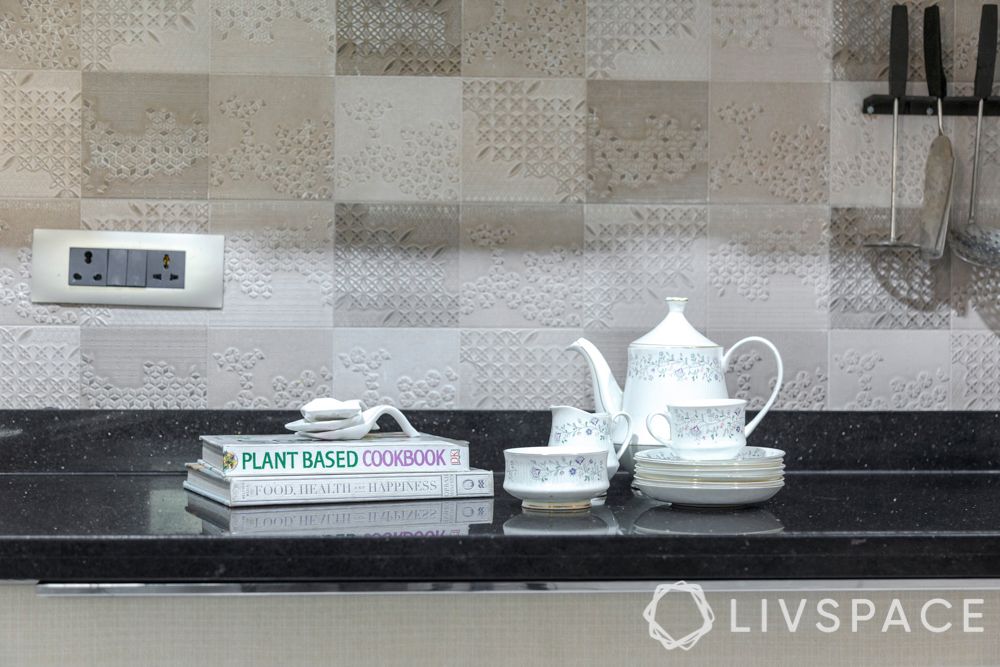 Busy mornings demand an efficient kitchen. "We wanted a kitchen where it could be possible to have two people wor in at the same time. Somebody would be cooking in the morning and the other person would be boiling milk at the same time," Tanshi says. So Sumit thought it would be a better idea to have two cooking stations – one with hob and stove and the other with an induction cooker.
Since their layout didn't allow extra working stations, for this small kitchen renovation, he broke down a wall to bring in more space and replaced their L-shaped layout with a U-shaped. In addition, the change in layout also allowed the family to keep a small and bigger refrigerator at the entrance just like they wanted.
And we also put in modern storage options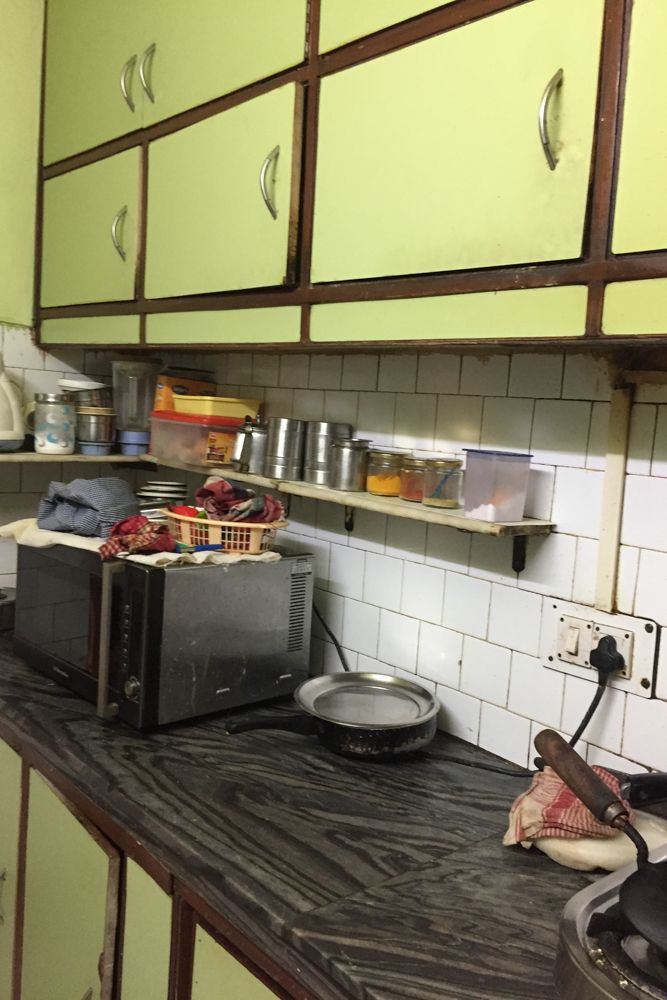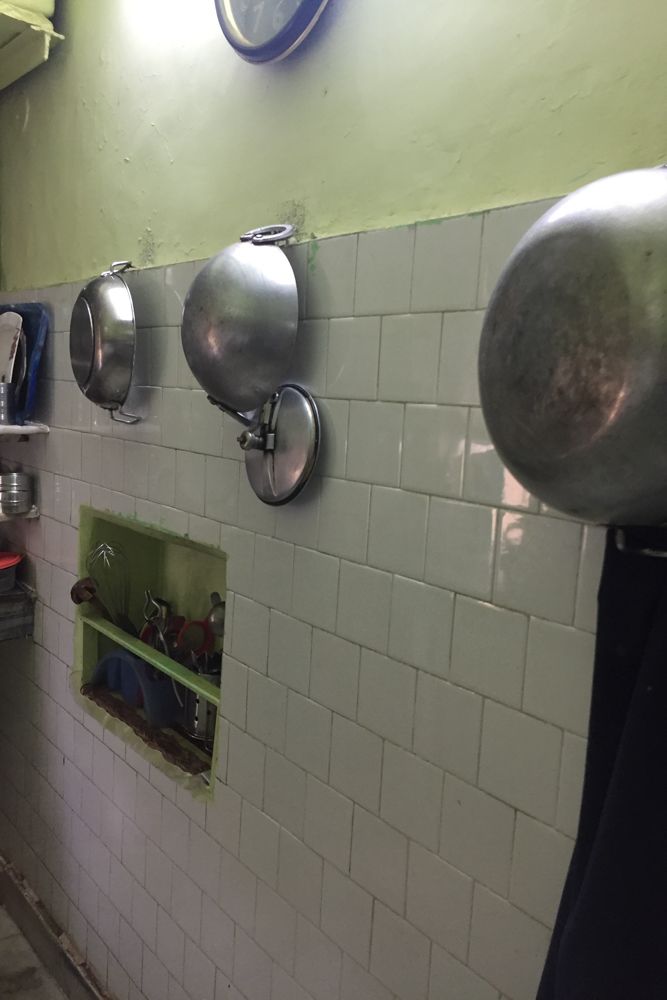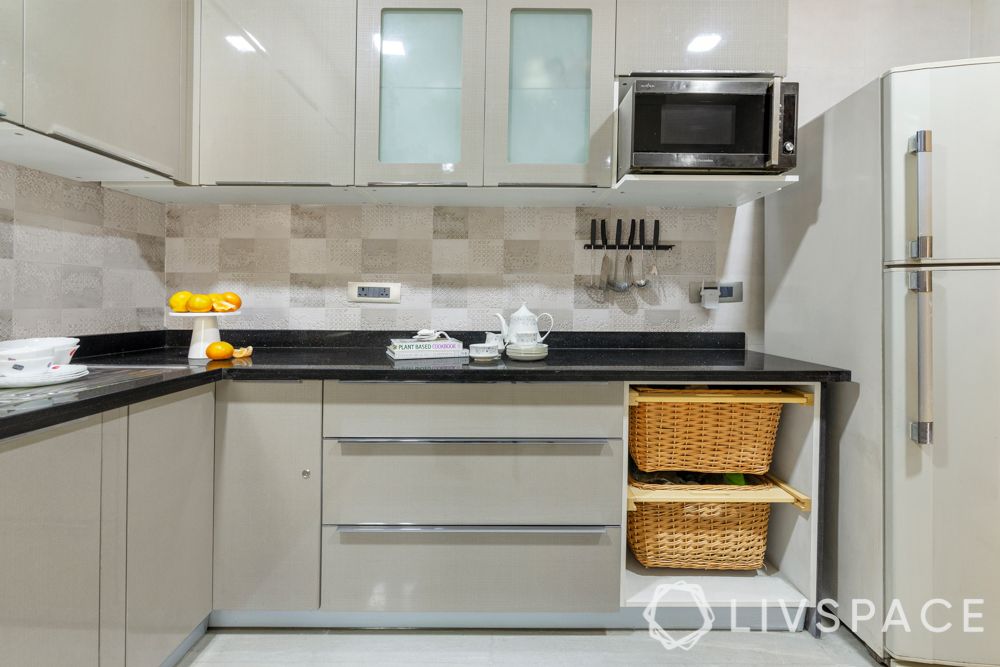 For a family of six, it's easy to run out of storage options. As a result, Sumit put in cabinets all around the kitchen, with lofts, plenty of drawers, corner units with lazy Susan, and pull-out wicker baskets for dry groceries. In addition, he also put in a dedicated spot for the microwave.
---
"It was a pleasure renovating this kitchen. Tanshi and her family were extremely co-operative during the entire process and I'm glad I could be part of their dream home."

– Sumit Atrish, Interior Designer, Livspace
---
Also, take a look at See How We Furnished This Home Completely From Our Catalogue.
Send in your comments & suggestions.