A kitchen remodel that's covered all the basics and more. From the cabinets and walls to the countertop and flooring – everything has been done up from scratch.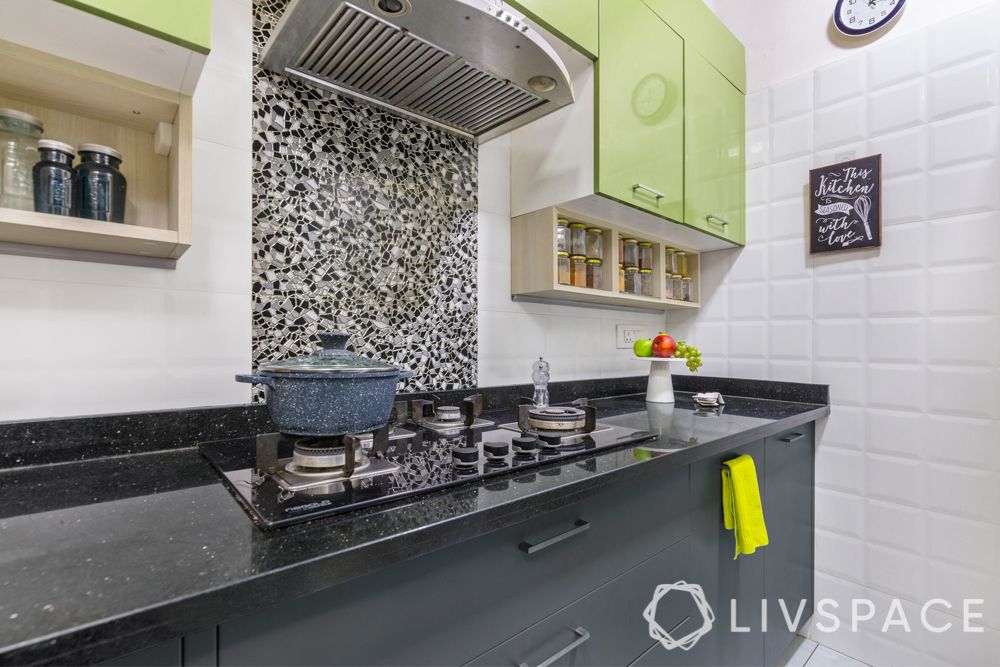 ---
Who livs here: Niti Kashyap, her husband and their 3 children
Location: Delhi
Size of kitchen: 110 sq ft
Design team: Interior designer Khushboo Verma
Livspace service: Full kitchen remodel
Budget: ₹₹₹₹₹
---
Most people want to get a picture-perfect kitchen. But a lot of them are worried about the exuberant costs. Especially if the road to perfection requires a complete renovation. Niti Kashyap and her family have been staying in their home that's easily 17-years-old and above. They realised their kitchen wasn't working as efficiently as it was earlier.
While searching for a kitchen interior designer, they dropped into our Experience Center in Okhla and lo and behold! They saw a swanky kitchen on display that had the exact same layout as the one they had. A meeting with our designer Khushboo Verma soon followed and this is the stunning transformation.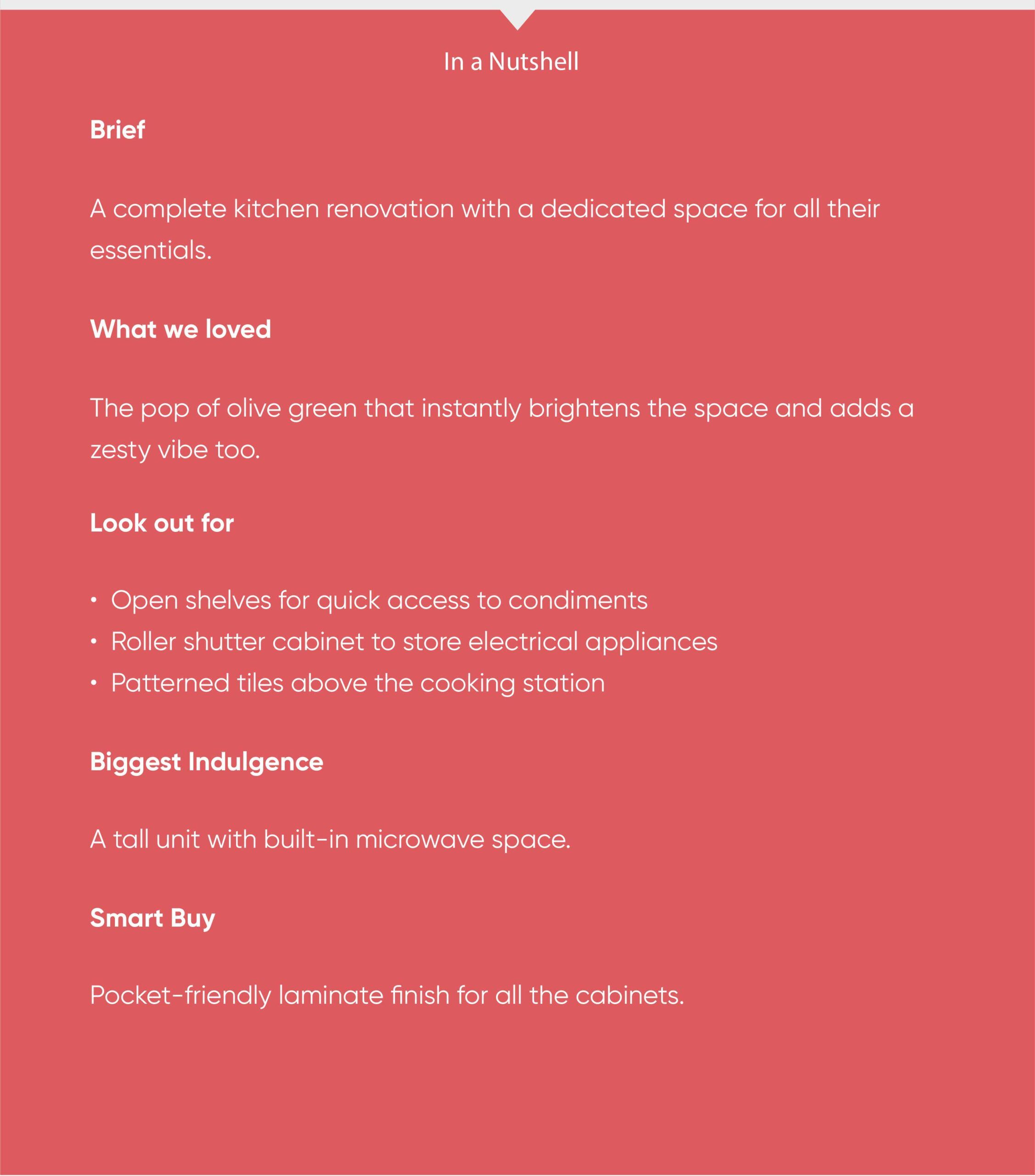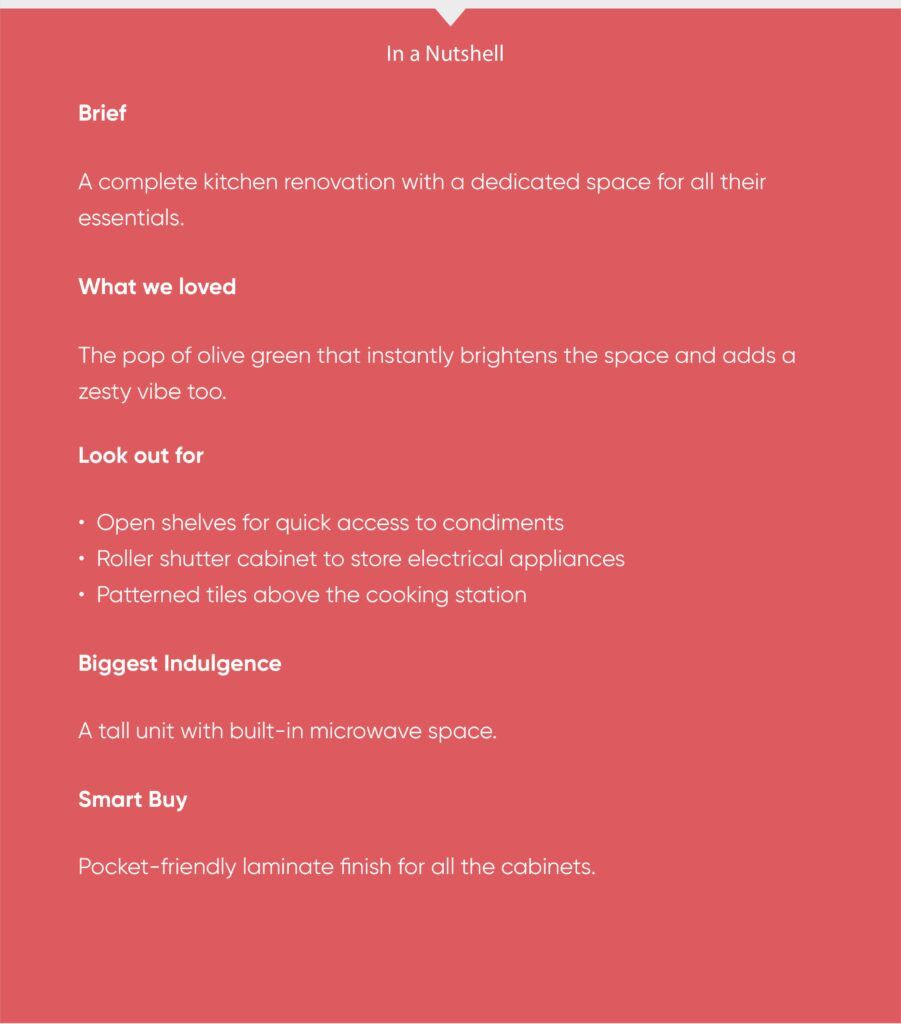 Before the Kitchen Remodel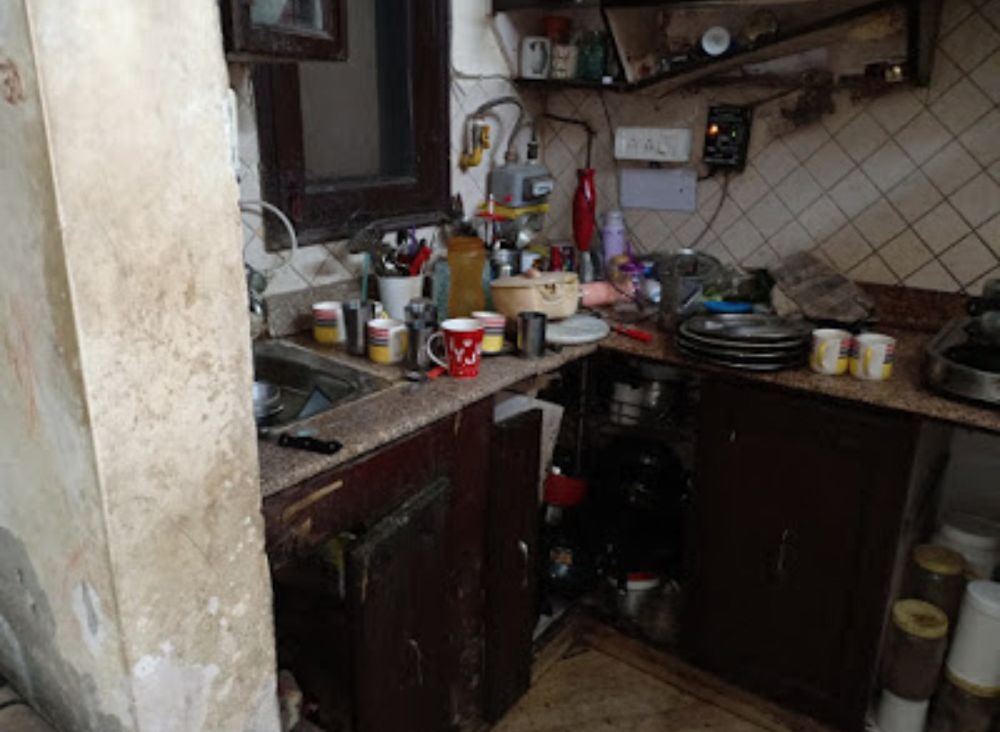 After the Kitchen Remodel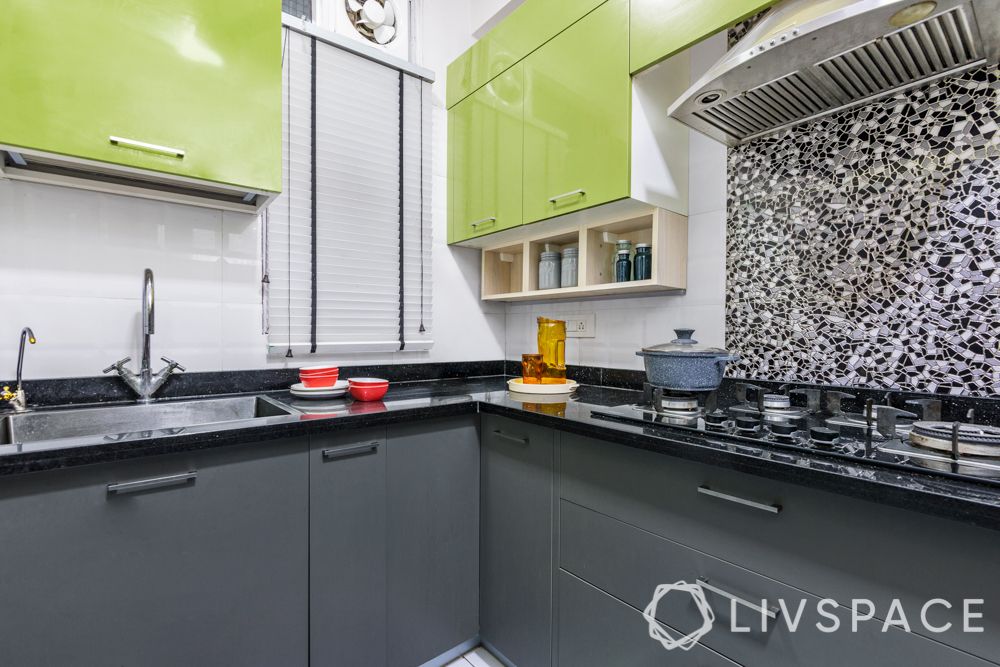 What was the family looking forward to the most in their kitchen revamp?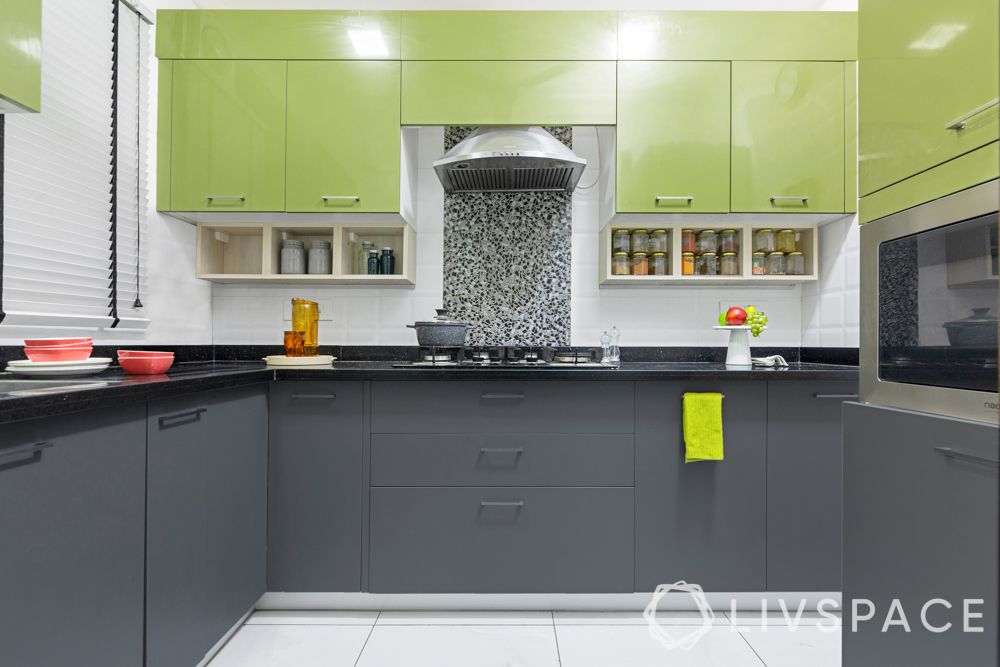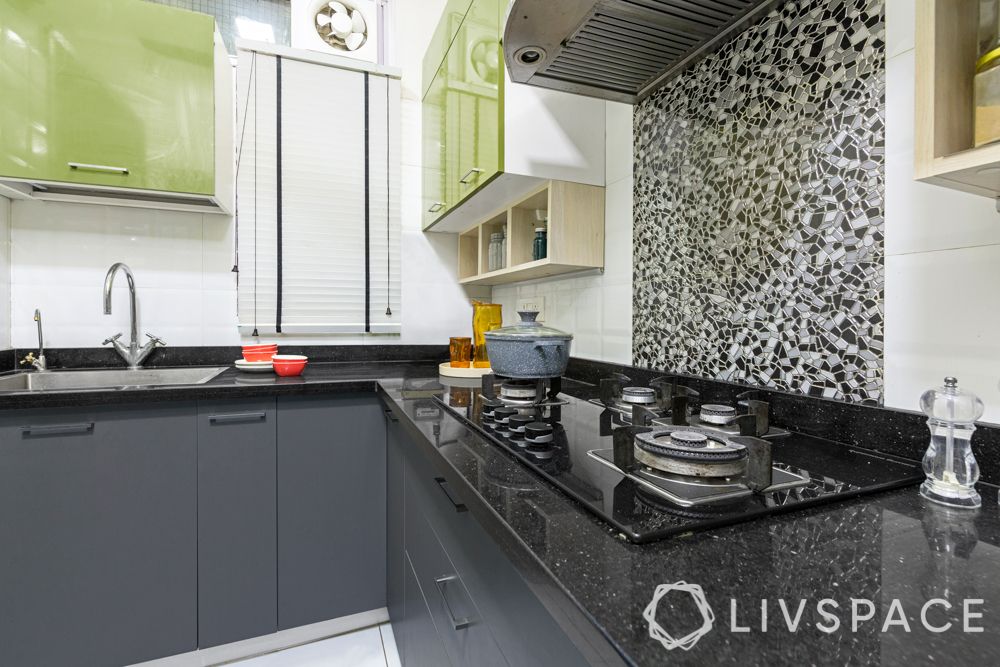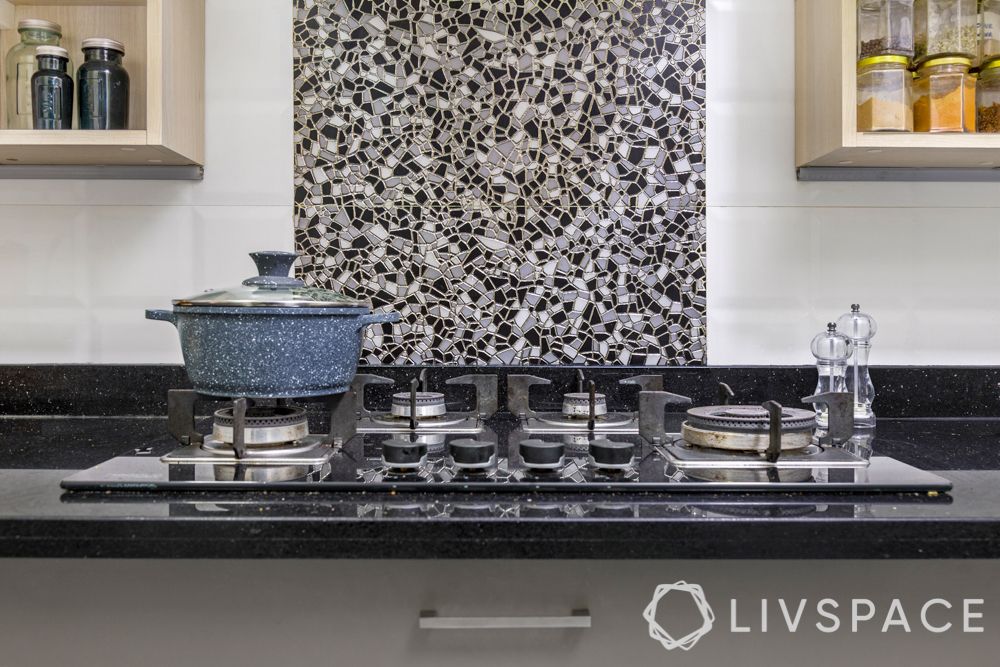 "My husband and I are both working professionals. We wanted a fuss-free kitchen," Niti explains in conversation to us. Also, lots of space! Their original layout just allowed for one person, which makes it difficult for their five-membered home. Not to mention, an upgrade in storage options. Their earlier kitchen was limited to traditional cabinets to keep their utensils and other essentials. Moreover, they were looking for a kitchen that simply looked modern.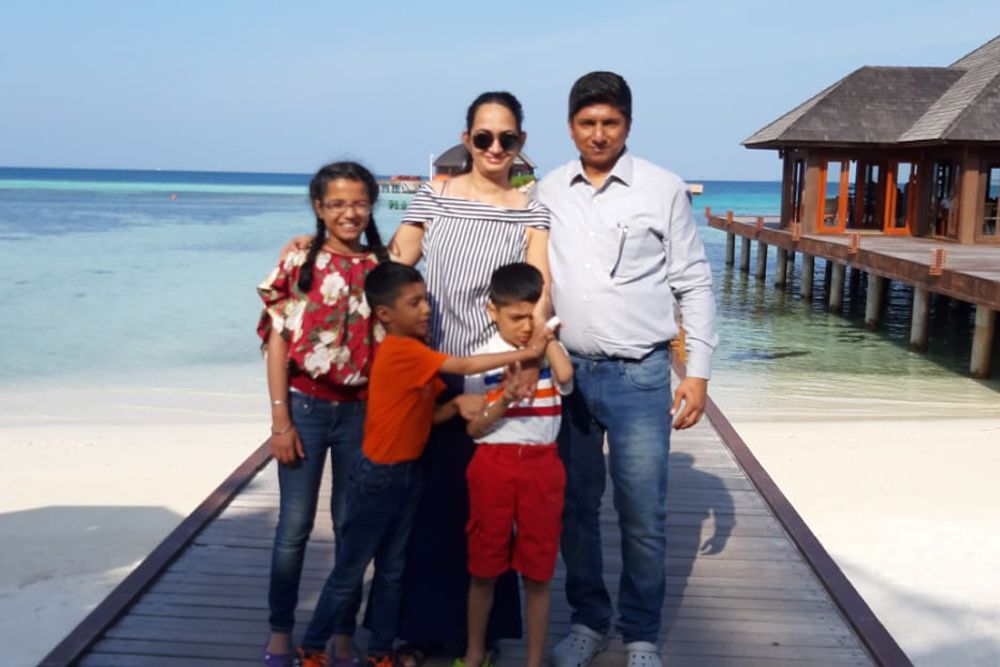 ---
"You can't believe our joy when we saw our completed kitchen after the renovation. We were excited to start using the kitchen and I'm thankful to our designer Khushboo for that!"

– Niti Kashyap, Livspace Homeowner
---

We bought in colours and brightened up the space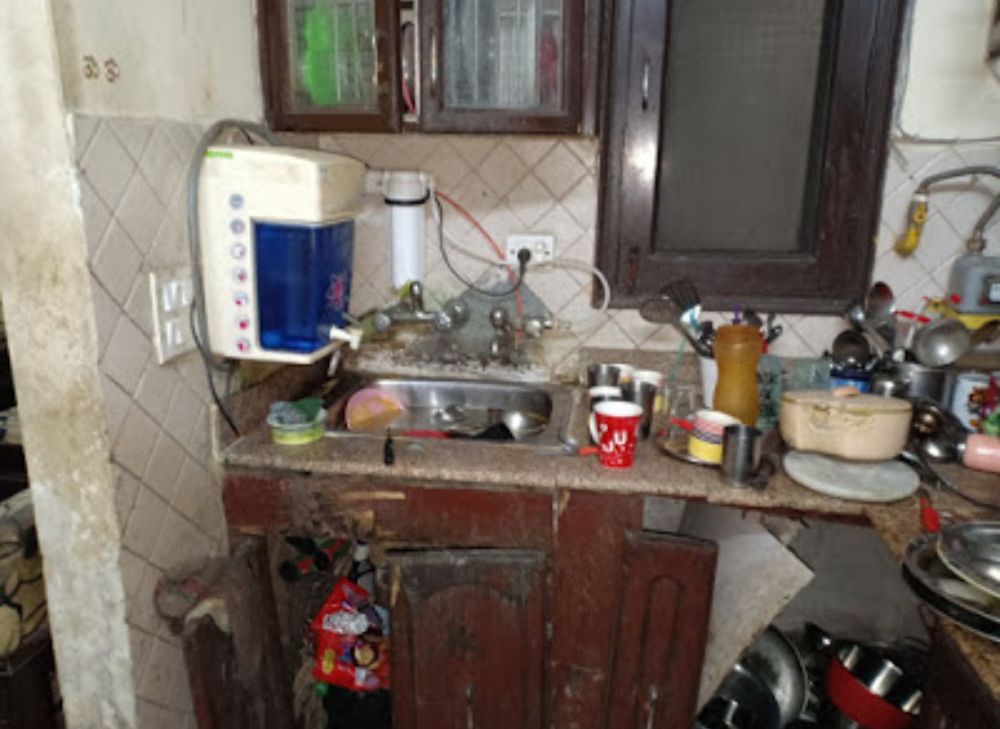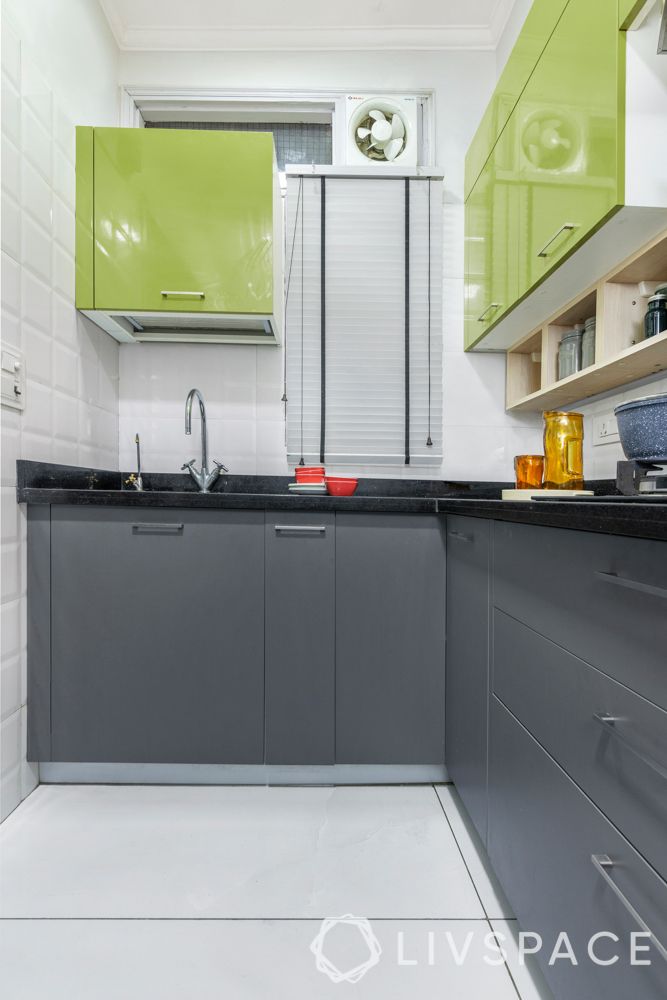 First, things first – the looks! Since their earlier kitchen was completely in wooden tones, they didn't want to stray away from traditionally-loved colours but were looking for that perfect level of oomph too. As a result, Khushboo chose a dark citrus colour for the wall cabinets and autumn leaf for the base units. The laminate finish of the cabinets make it low maintenance and it was easy on the pocket too!
We also put in upgraded storage solutions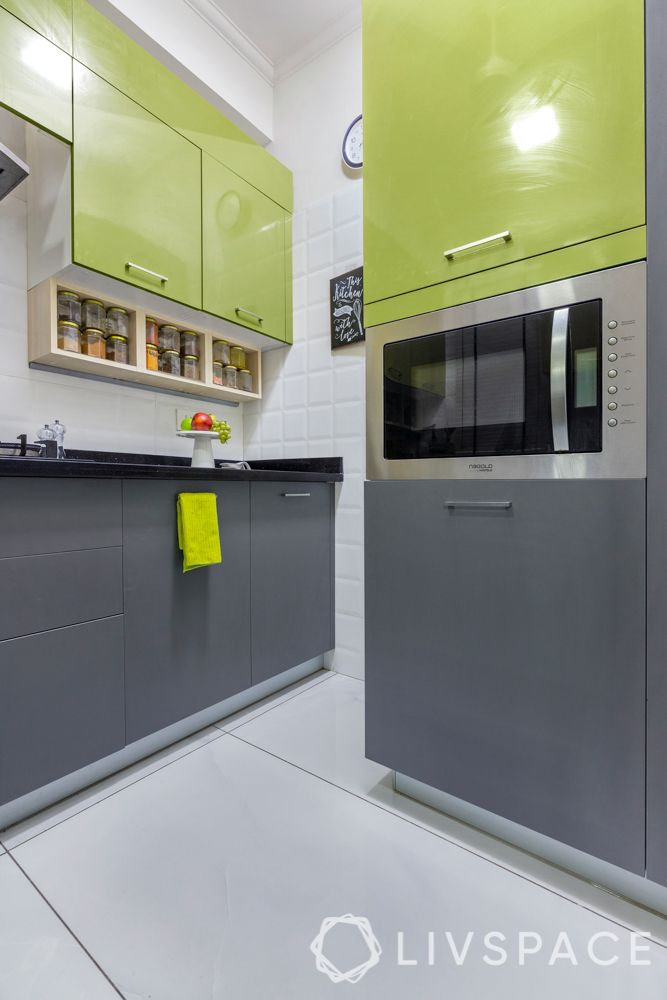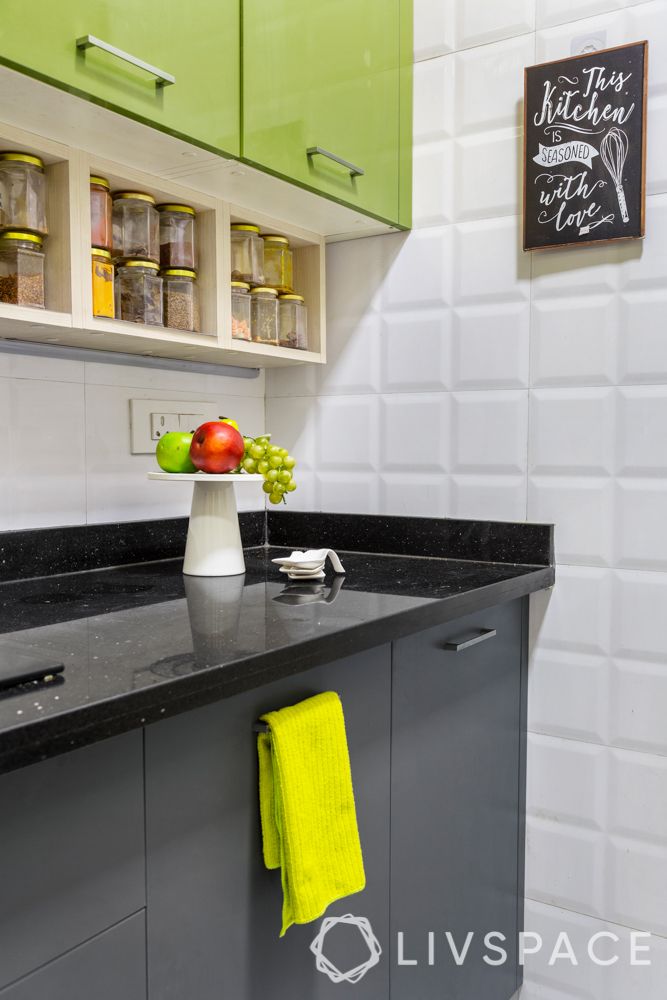 For a kitchen, it's almost vital to have a dedicated place for everything. "I wanted a tall unit for our groceries and a place to keep the microwave too", Niti says. So Khushboo, keeping in mind the budget, combined the two and put in a microwave slot in the tall unit. In addition, if you look around, you would notice there are plenty of drawers and cabinets around.
And lastly, sealed the deal with the perfect backdrop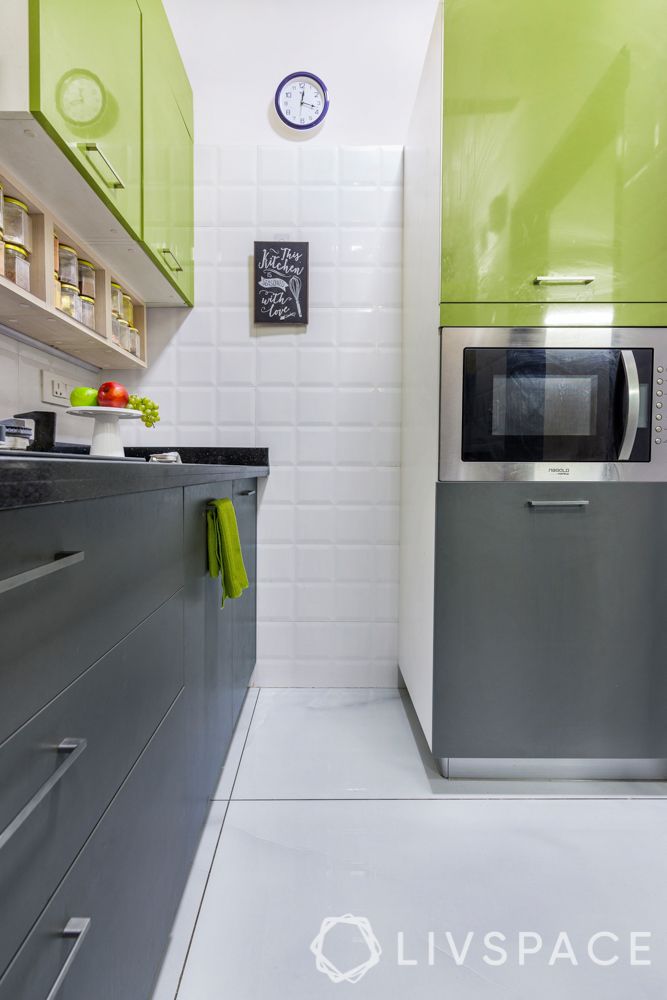 To further brighten things up, Khushboo suggested to add white ceramic tiles for the walls. This also plays match with the their newly done up vitrified flooring. She completed the look with a jet black granite countertop too.
---
"It was a wonderful experience revamping Niti's kitchen. The before and after transformation is just stunning and I'm glad they are happy with it too!"

– Khushboo Verma, Interior Designer, Livspace
---
If you liked this kitchen remodel, take a look at Great Space Planning Transforms This Outdated Kitchen
Send in your comments & suggestions.