Who says space is a constraint?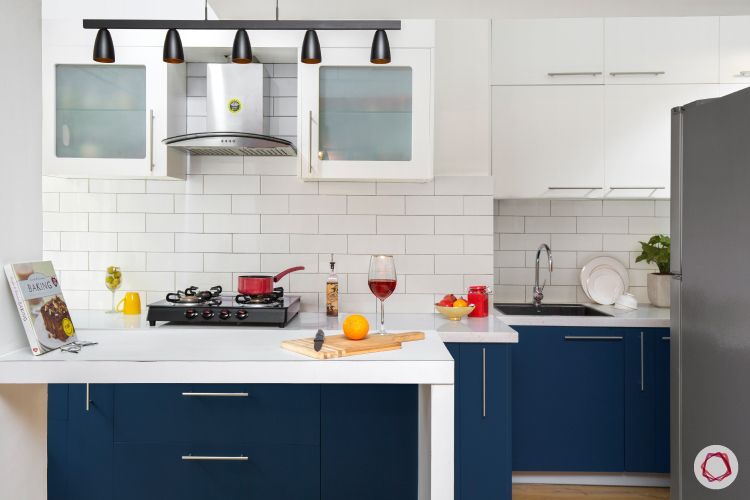 ---
Who livs here: Anuradha and her husband with their son Ganesh and daughter Pooja
Location: RMV Clusters Phase 1, Devinagar, Bengaluru
Size of kitchen: 103 sq ft
Design team: Interior designer Shehnawaz Tolat with Design Manager Swathi Suresh
Budget: ₹₹₹₹₹
---
Walking into Anuradha's home at Devinagar, the first thing you'd notice is their open kitchen. But that was the problem for Anuradha and her family, considering it was a 20-year-old kitchen! With yesteryear's design, the kitchen came with plenty of unorganised corners which just took up valuable space and left the kitchen looking like a cluttered mess.
"Our kitchen is the busiest room of the home. The old-fashioned layout was exhausting us," says Anuradha's daughter Pooja. She wished for a beautiful modular kitchen in the 100-odd sq ft space and communicated the same our designer, Shehnawaz Tolat. Together, they set out to transform the old kitchen into a modern and elegant one with organised spaces and a touch of industrial elements.
Here's how Shehnawaz revamped their old kitchen and turned it into a beauty.
Out with the old and in with the new!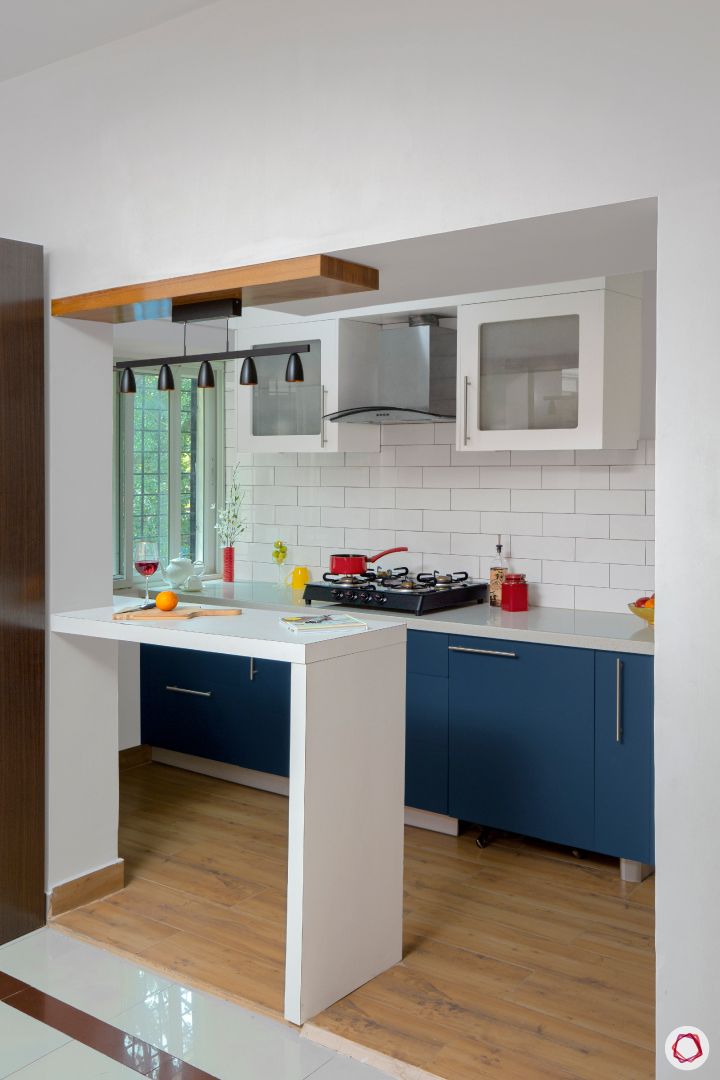 Most of the elements in the old kitchen had to be broken down. Crafting the new elements and design took two and a half months and everything was placed and fixed in under two weeks.

White Splash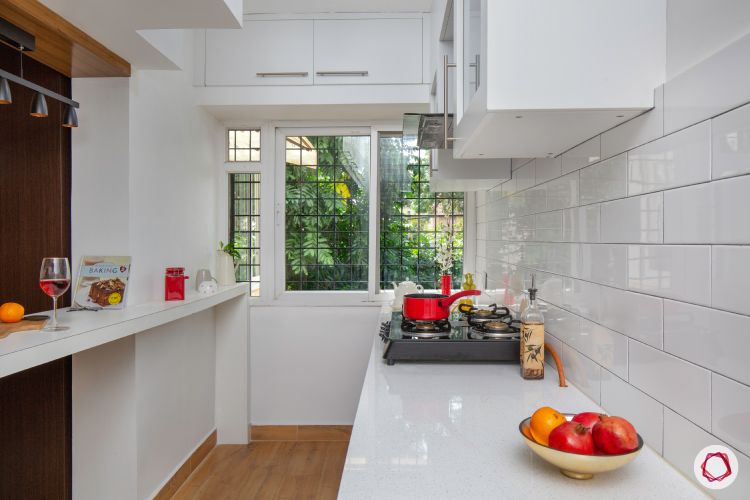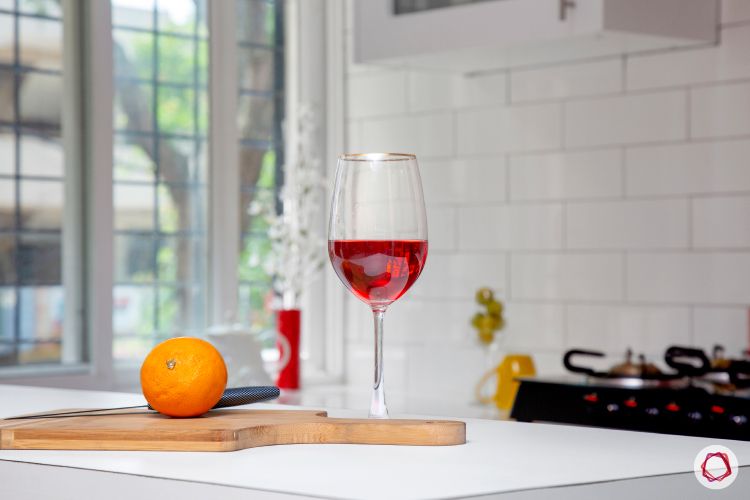 Pooja wanted a modular kitchen that appeared well-lit with lots of storage. After all, a 20-year-old functional kitchen would have accumulated plenty of things to store. Shehnawaz decided that dipping the kitchen in white was the perfect answer to give it a bright glow.
Shehnawaz also created a clutterless illusion by painting the ceiling, walls and overhead cabinets in white. The lower cabinets were painted in an elegant indigo for a pop of colour.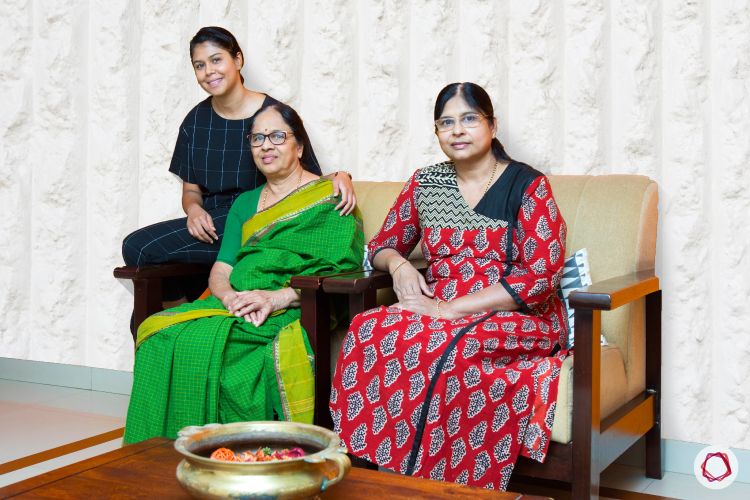 ---
"We absolutely love the way Shehnawaz designed our kitchen. I love how bright and modern it looks! And we were impressed with how quickly everything got done."

– Pooja Shambulingappa, Livspace Owner
---
For the love of all things industrial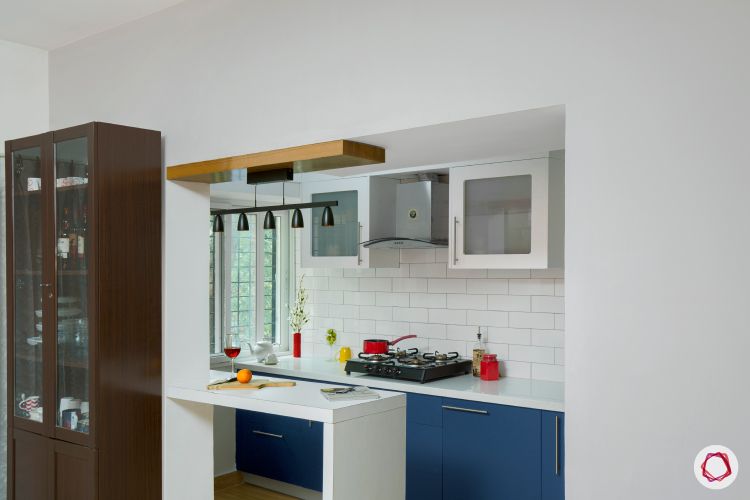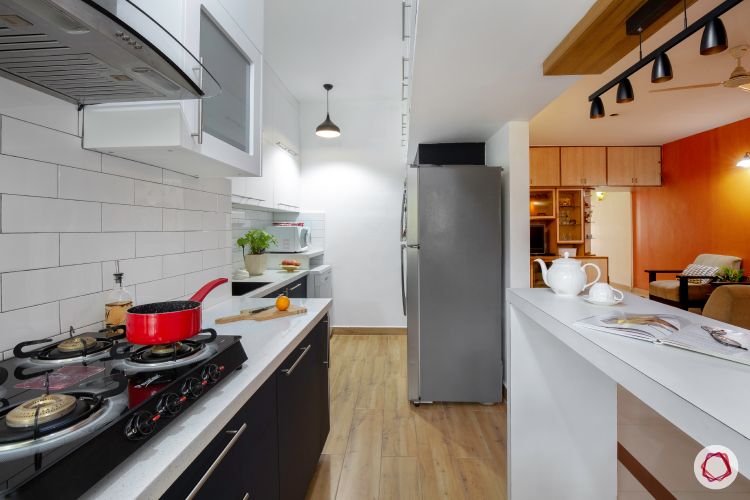 You would also notice black industrial lights hanging at the entrance of the kitchen. This sets the ambience instantly. One of the other amazing features of this kitchen is the white breakfast table that extends to the window. This doubles as a workstation as well – perfect for those hectic days! All this sits beautifully on the light wooden flooring.
Another feature about this well-designed kitchen are its white brick tiles that enhance the overall theme of the kitchen.
Polished Finesse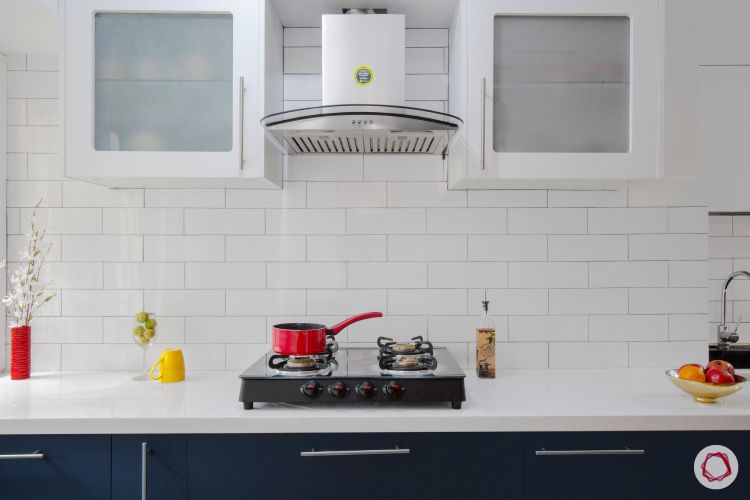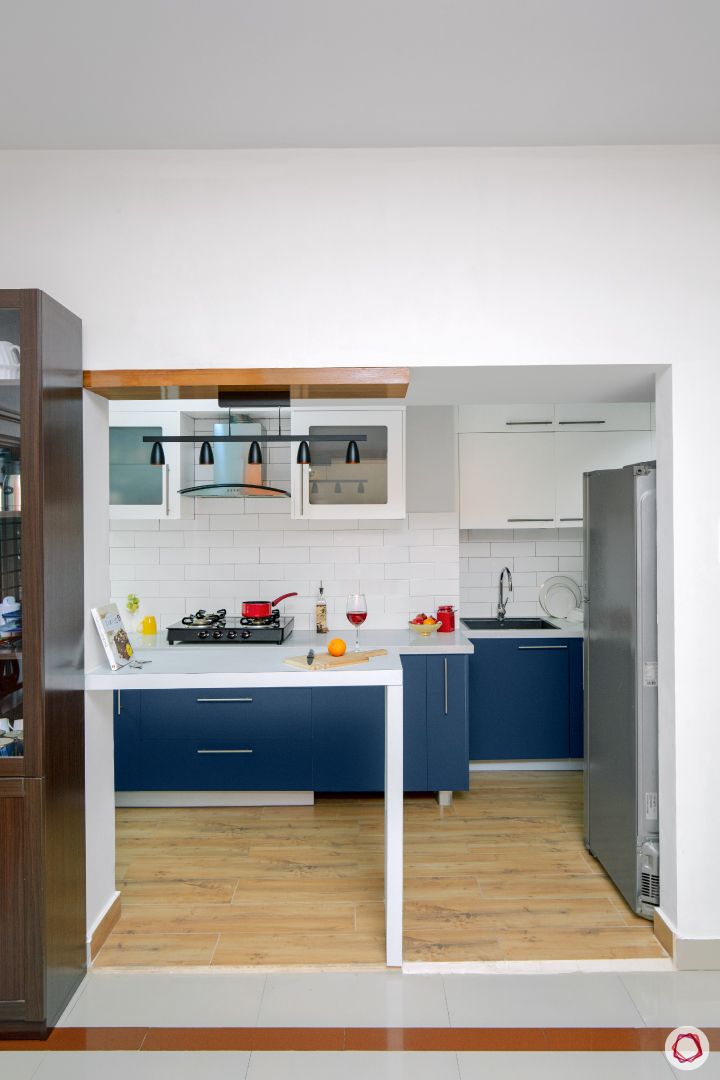 To wrap up the look, Shehnawaz put in a sleek kalinga countertop. The overhead cabinets with their transparent doors adds a touch of elegance to the kitchen as well.
---
"Anuradha and her family were extremely nice to work with. From our initial meeting to the end of the project, everything went smoothly."

– Shehnawaz Tolat, Livspace Designer

---
If you love this kitchen makeover, you might want to check out Smart & Space-Saving Ways to Boost Kitchen Storage for more ideas!
Keep sending in your comments & suggestions!