Home makeovers are the best kind of stories. After all, change is a powerful thing! While these homes have a lot of history and stories etched in their walls, the owners decided it was time to create a modern space that worked for them. Here are five of the best inspiring makeovers done by Livspace.
Home Makeover #1: All-White Wonder for Persis Chhapkhanawalla's Kitchen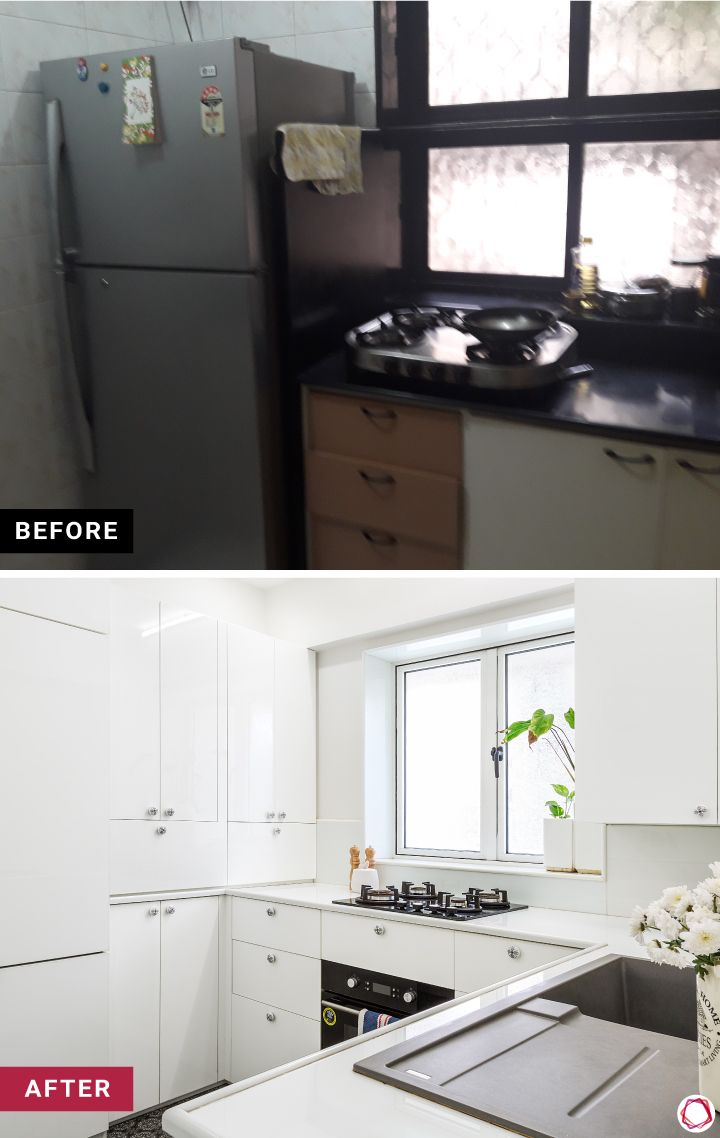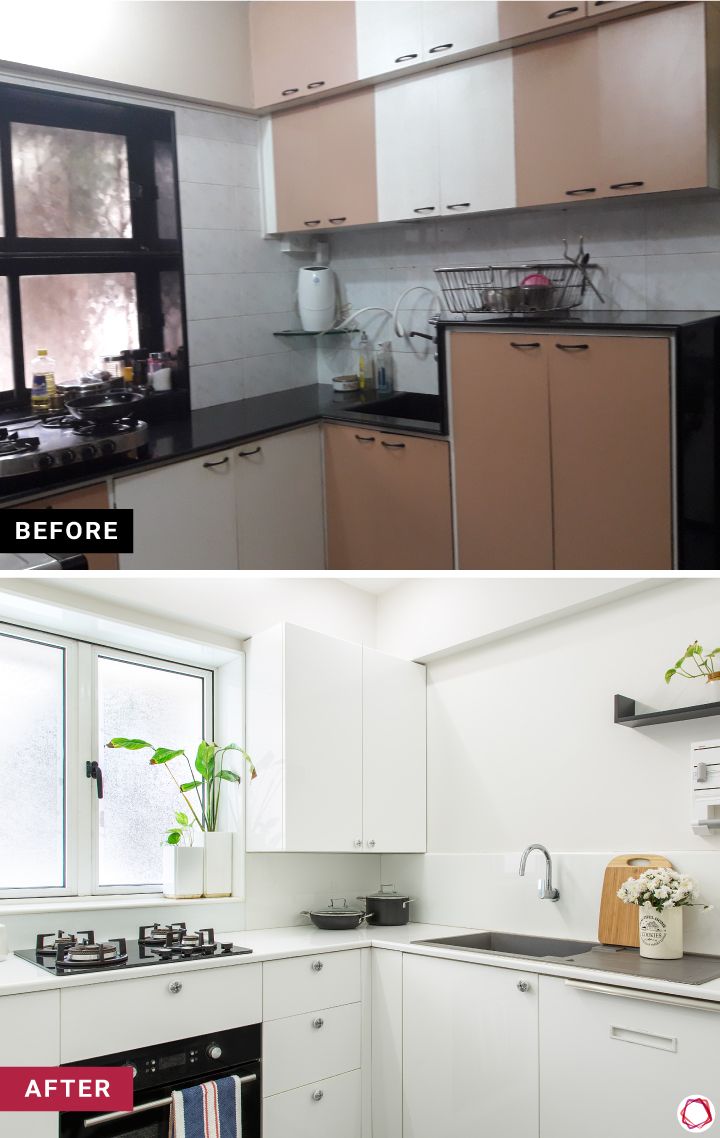 This 18-year-old kitchen got a transformation for the books! From demotivating and dull interiors, the kitchen is now a happy and breezy space. The all-white kitchen packs a lot of storage, modern facilities, and built-in appliances. It brings together aesthetics and functionality in a Scandinavian design. Also, doesn't it look a lot spacious now? Read more about this Mumbai kitchen here.
Home Makeover #2: Sleek Revamp for Sanjay Dosi's Kitchen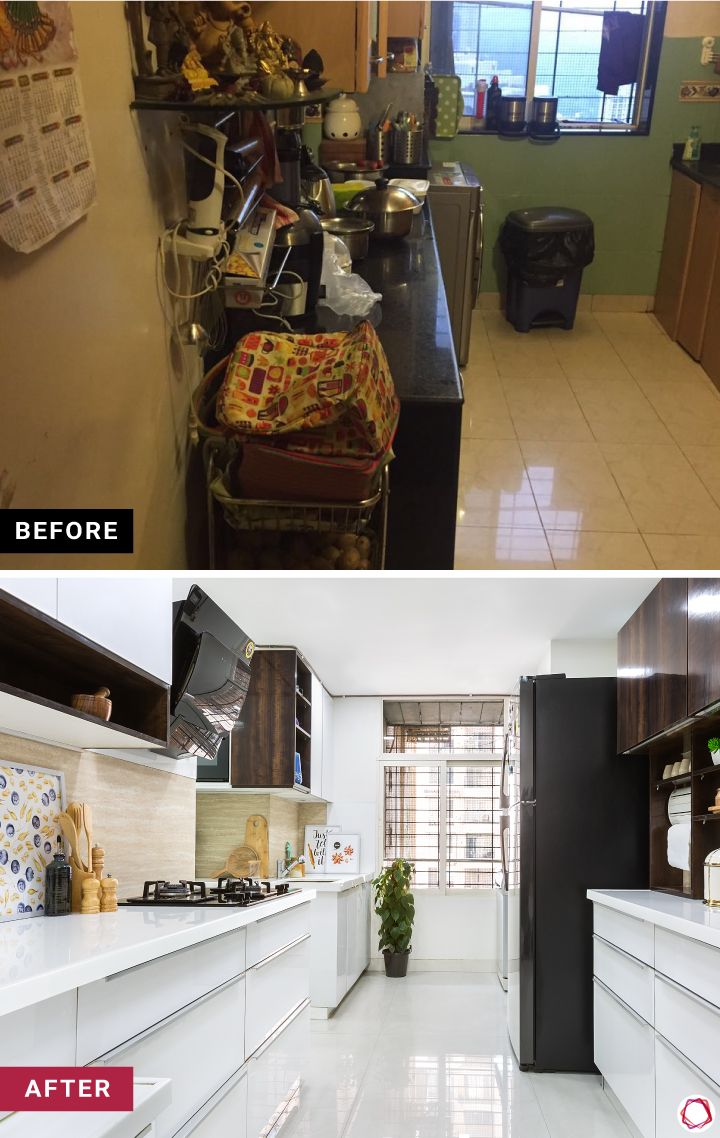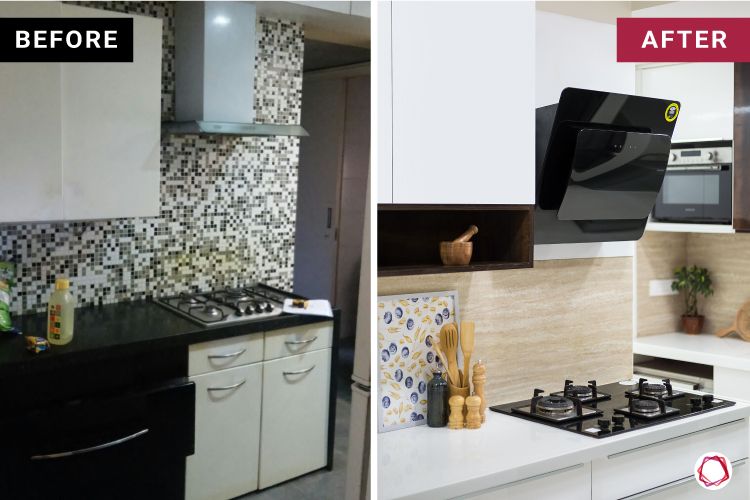 A clutter-free and organised kitchen – that's the dream! Sanjay and his wife Kavita Dosi envisioned the same for their well-used kitchen. From an ordinary parallel kitchen with unorganised storage, it is now an efficient layout that's high on functionality. Above all, the kitchen is doused in refreshing tones to create a clean and clutter-free space. Tour the rest of their kitchen here.
Home Makeover #3: A happy makeover for Siddharth Kothari's home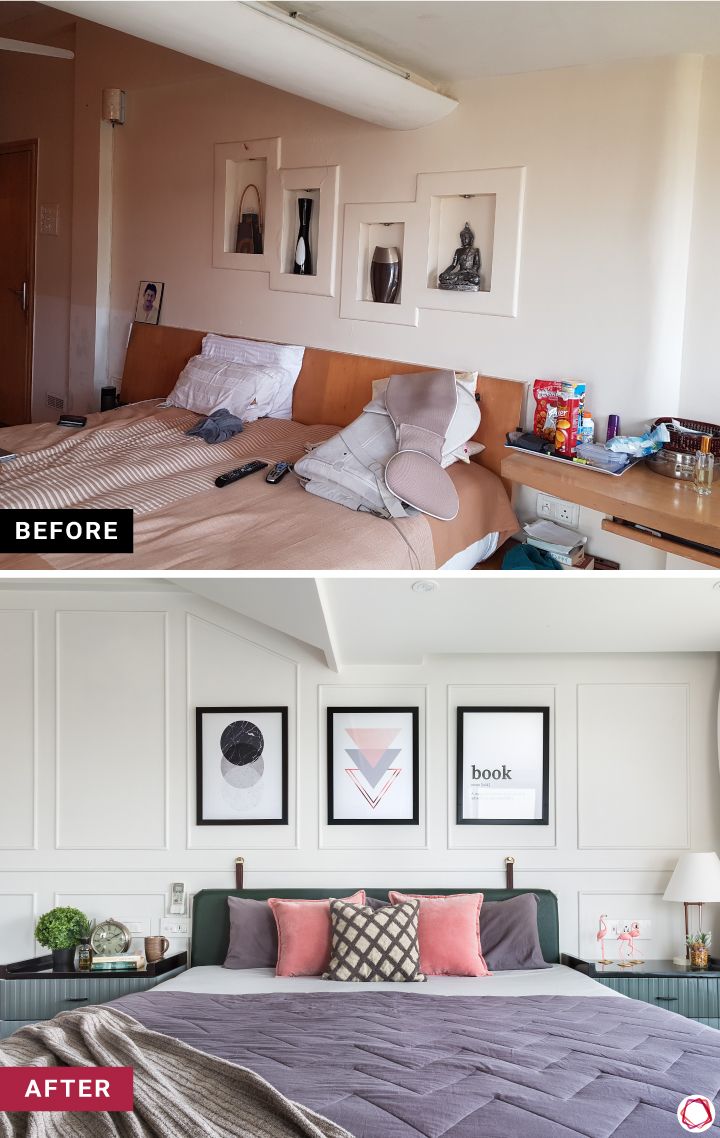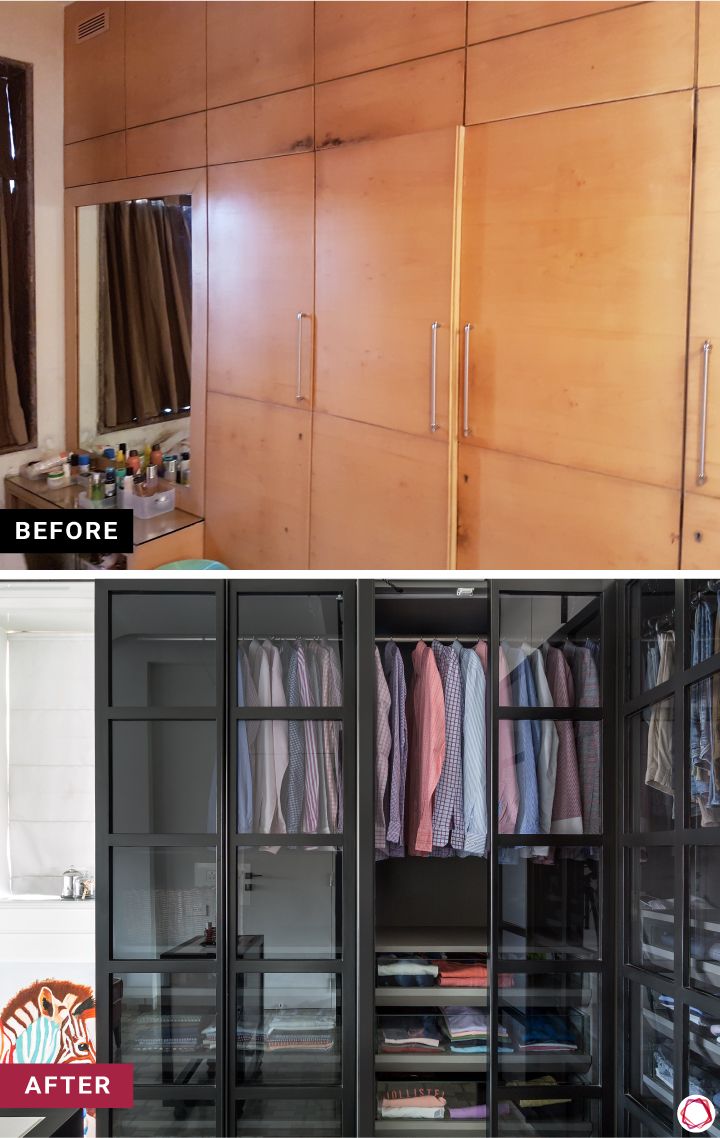 It might be hard to believe this peppy bedroom and swanky wardrobe has a five decade history! This home now features an elegant Scandinavian design. The bedroom is done up in happy interiors while the bulky storage has been replaced by a chic wardrobe with New York-style shutters. Read about this Marine Drive home here.
Home Makeover #4: An efficient kitchen for Sujith Menon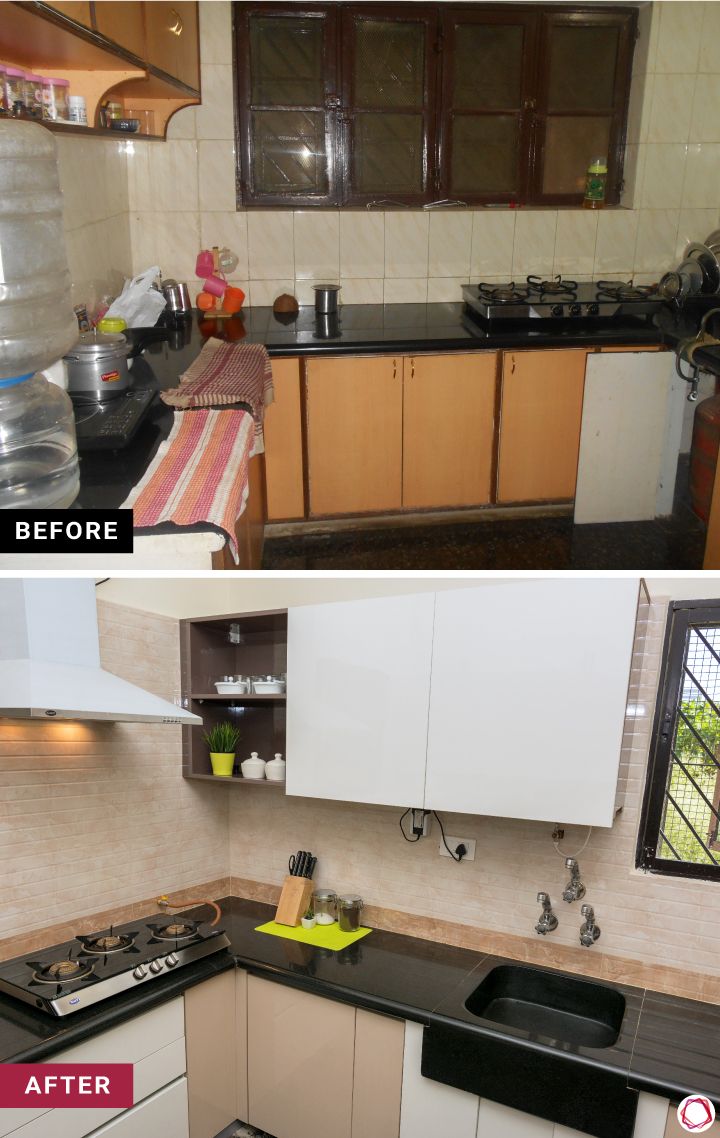 Sujith Menon decided to surprise his wife with a brand new kitchen when she was on vacation to Kerala. Their dingy old kitchen is now a well-lit efficient cooking station where the couple can enjoy whipping out meals together. The swanky new kitchen comes with modular fittings, wire baskets, a hob, a muted backsplash and lots of ventilation. Read more about this kitchen here.
Home Makeover #5: A Splash of Colours for Sujatha Narayanan's Home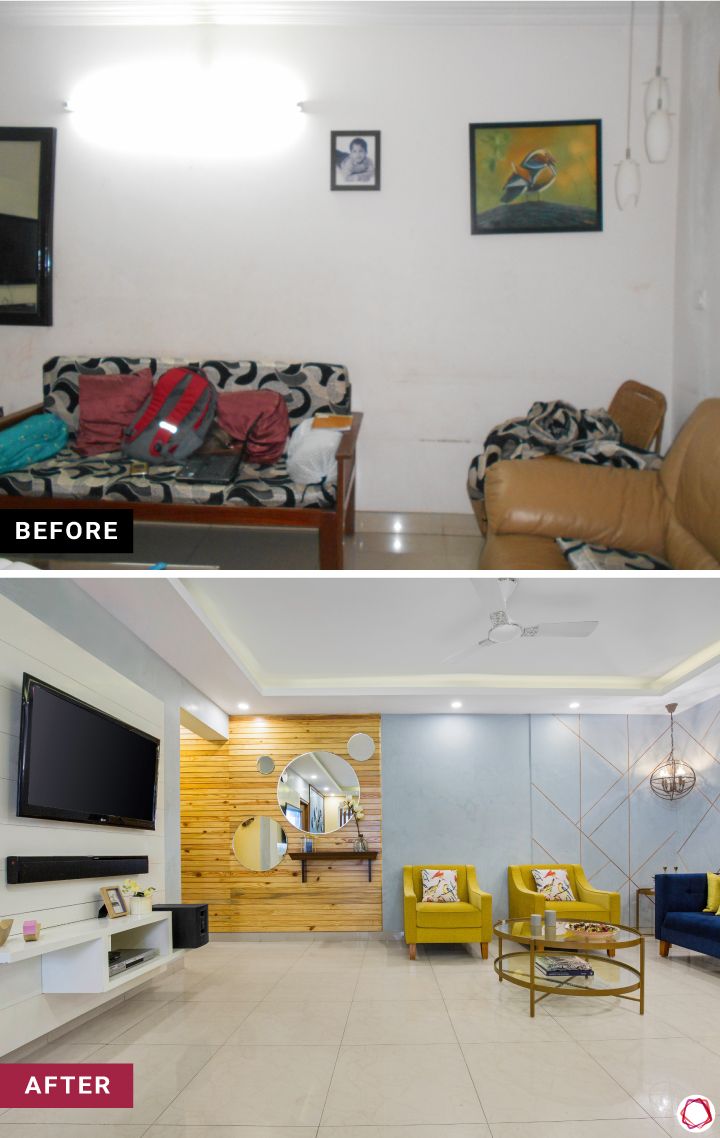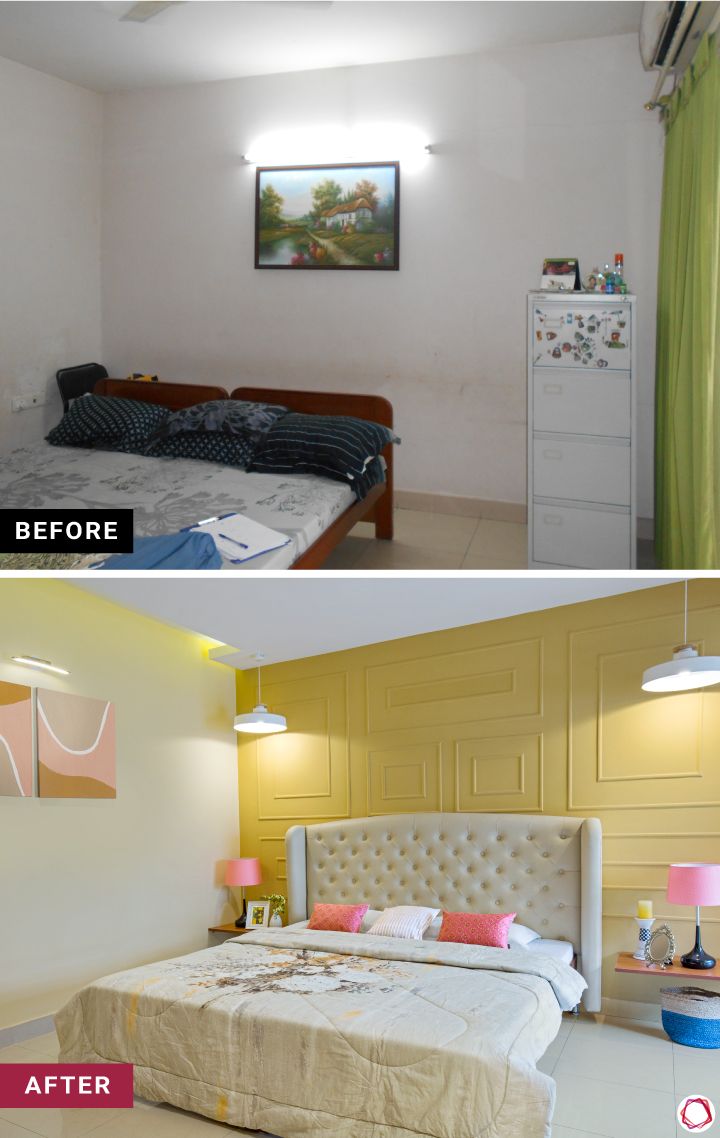 Sujatha Narayanan and her family decided to revamp their 10-year-old home. From dark and dull interiors, this home is now a welcoming, bright and spacious abode! Replete with beautiful colours, graceful furniture, and elegant lights, this Bengaluru home is eye-candy for all its visitors. Read more about this home here.
If you liked these makeover stories, take a look at this 20-Year-Old Compact Kitchen Gets A Dream Makeover for inspiration.
Send in your comments and suggestions.