Is it always more expensive to do the interiors for a home that is large? By that logic, a sprawling duplex like this one should cost a fortune to design professionally. But our Hyderabad interior designer, Varun Reddy believes that the cost of designing a home is a function of your design choices; not the size of the home. So, he helped Raj Kumar's family design their generously spacious duplex under ₹9 lakhs!
And we are delighted to take you on a tour of this basic but beautiful home designed by our designer!
---
Who livs here: Raj Kumar with his family
Location: Hyderabad
Size of home: A 3BHK duplex spanning 1,400 sq ft approx.
Design team: Interior Designer Varun Reddy and Project Manager Surrender Reddy
Livspace service: Kitchen, wardrobes and storage units
Budget: ₹₹₹₹₹
---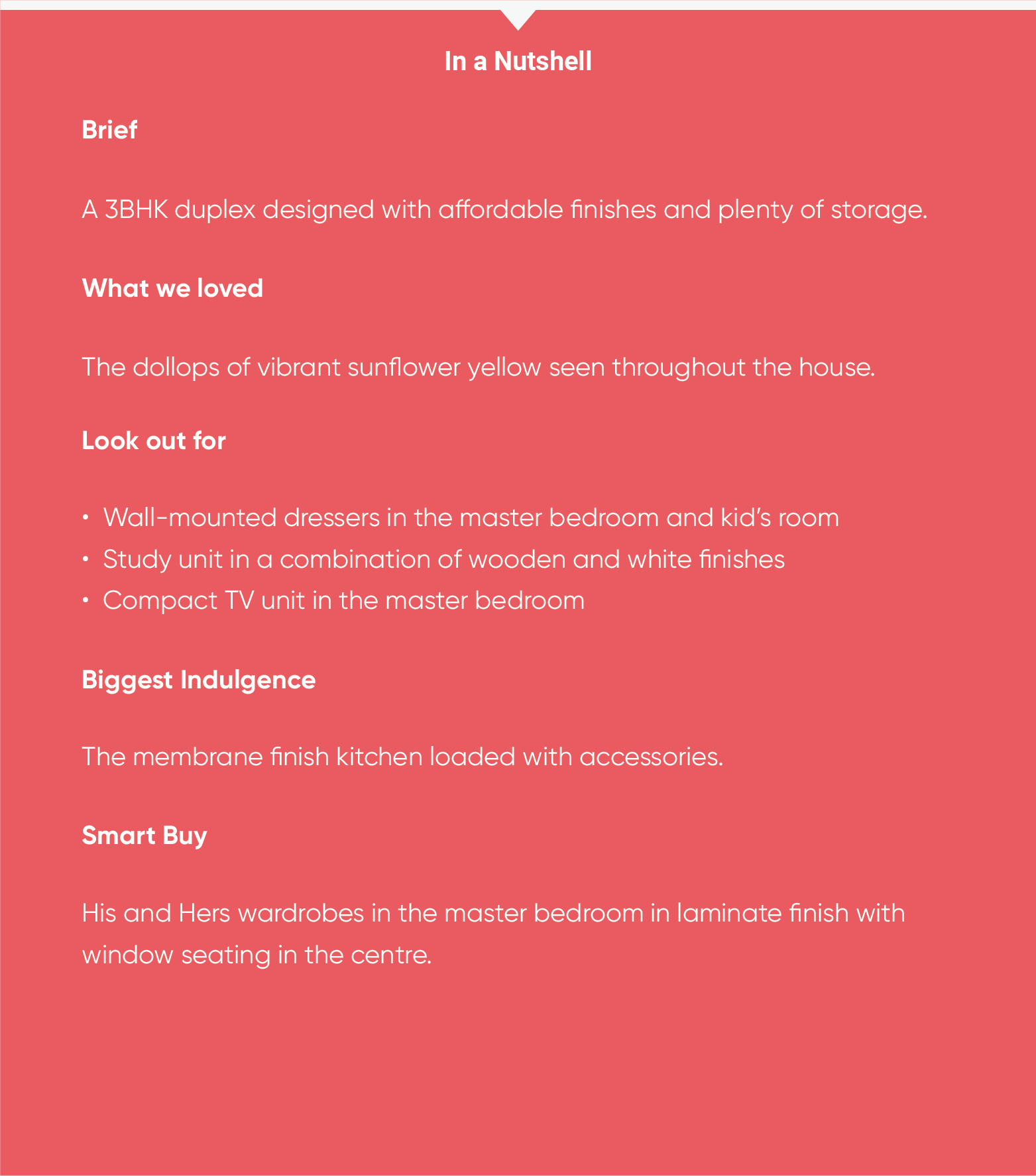 A Kitchen Loaded With Accessories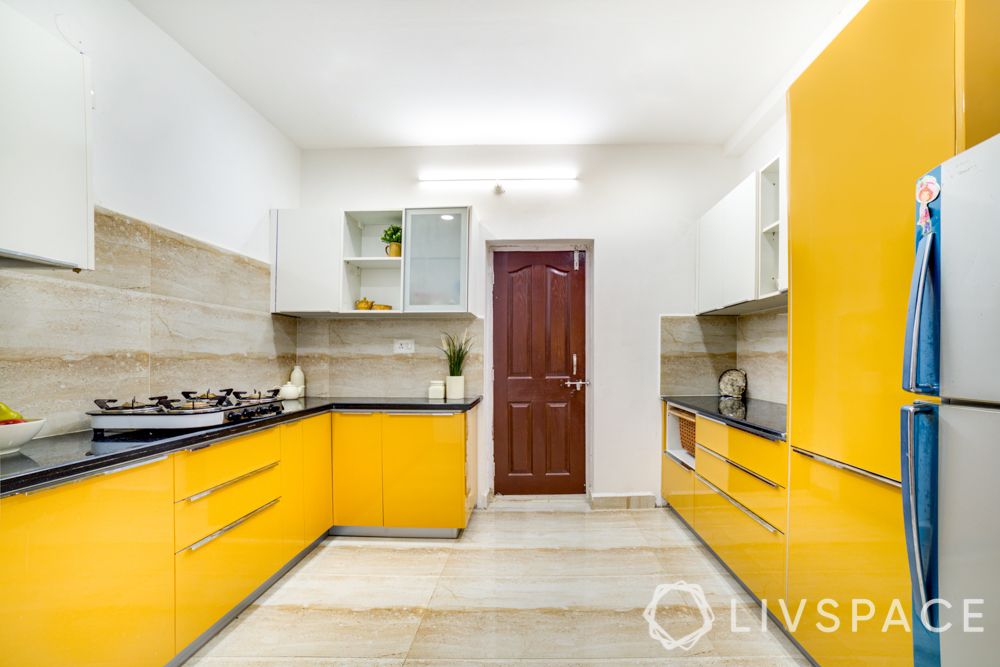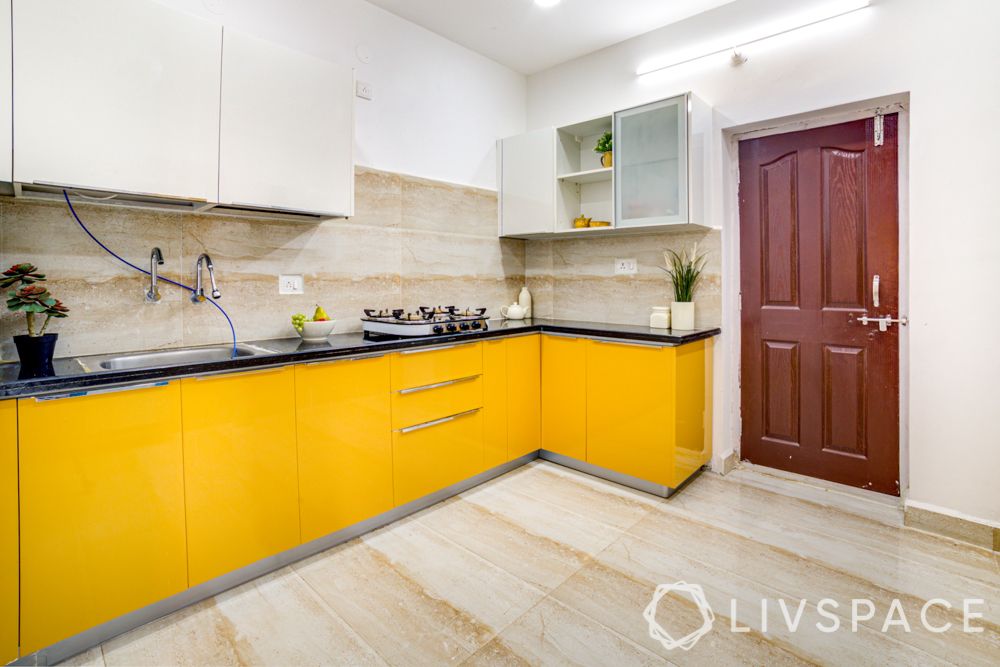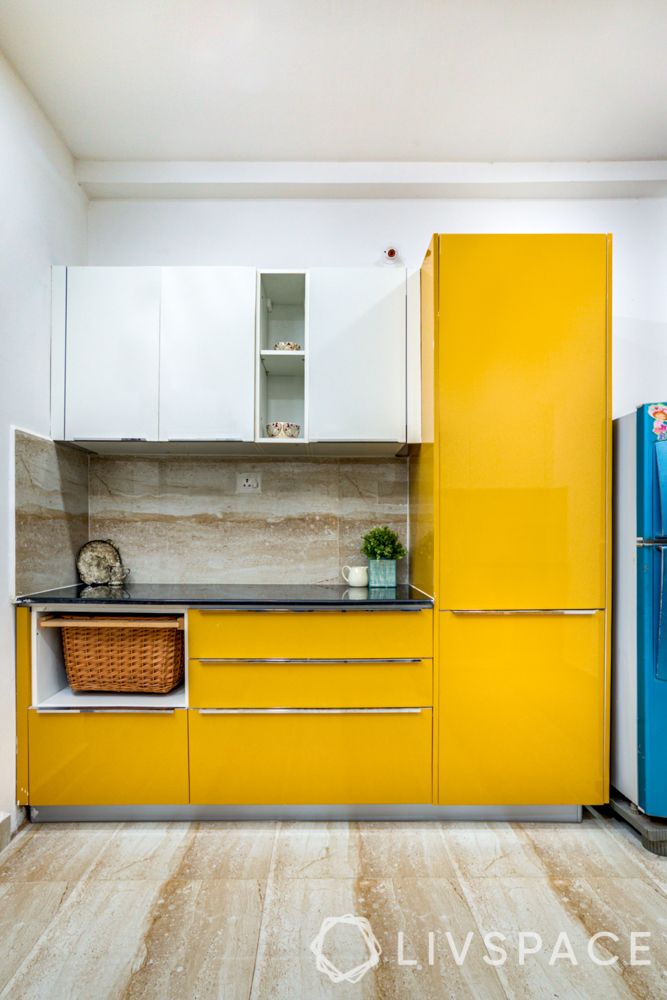 The most important lesson here is not to cut corners on essentials. And our interior designer Varun would have none of that! The kitchen in this duplex is enviably stocked with accessories complete with a tall cabinet. The cabinets have seamless membrane finish and stand out for their boisterous sunflower yellow colour.
Laminate Finish Wardrobes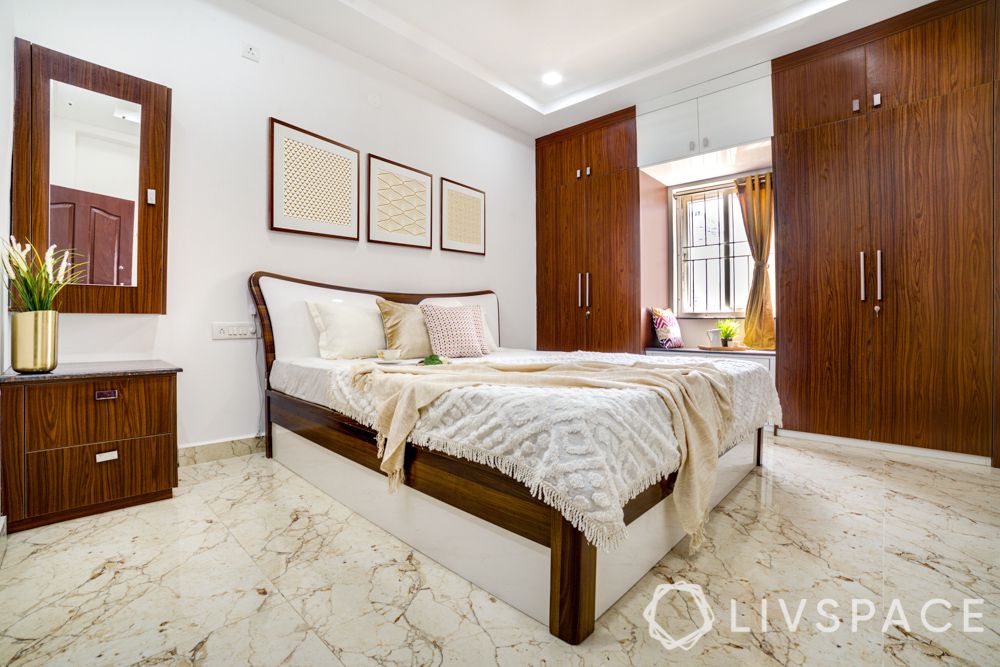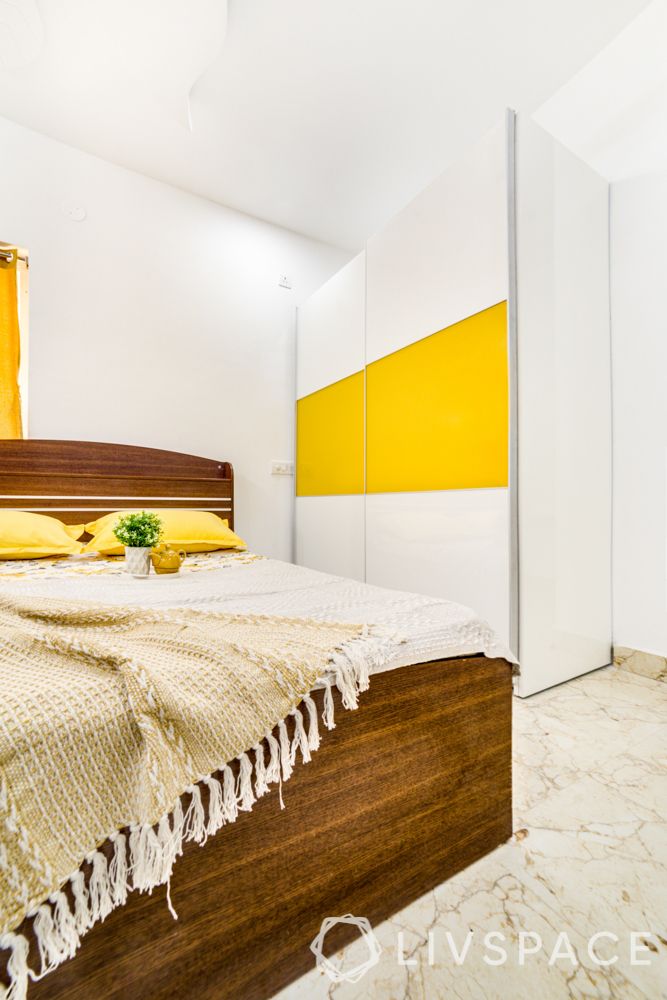 The wardrobes in both the bedrooms have distinct features too. In the master bedroom, there are two wardrobes, one for Raj Kumar and another one for his wife. In the middle of these two dark wood coloured laminate finish wardrobes, Varun included a seating space by the window. Isn't it just perfect for enjoying a leisurely cup of coffee in the evening?
In the kid's bedroom, Varun opted for a playful touch. Moreover, as the family was fond of the bright shade of yellow we see in the kitchen, he added a band of the same to the sliding wardrobe. The effect is quite spectacular.
Space-saving Modular TV Units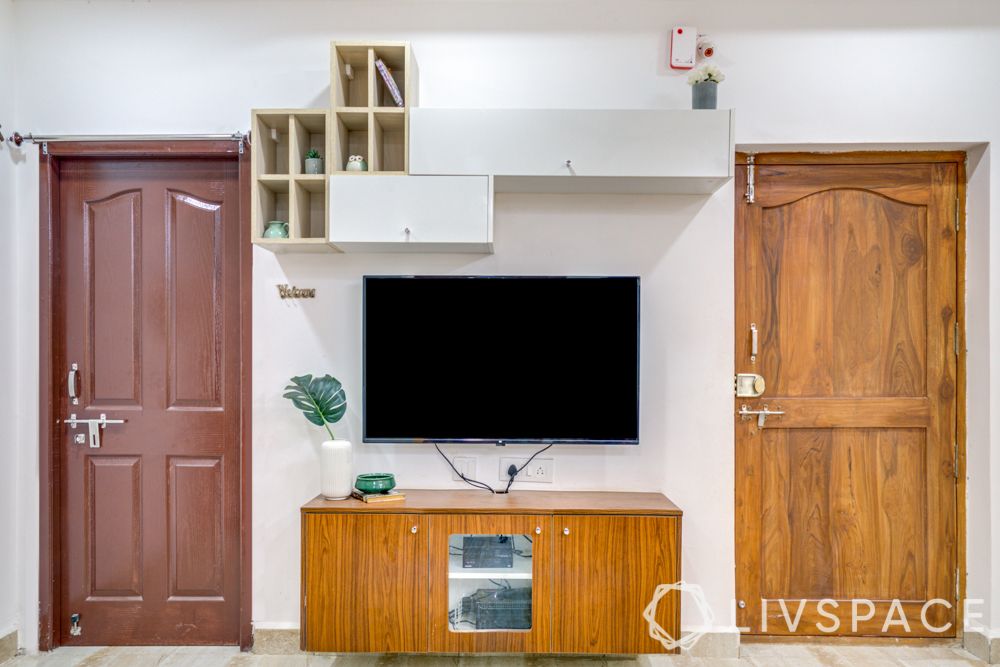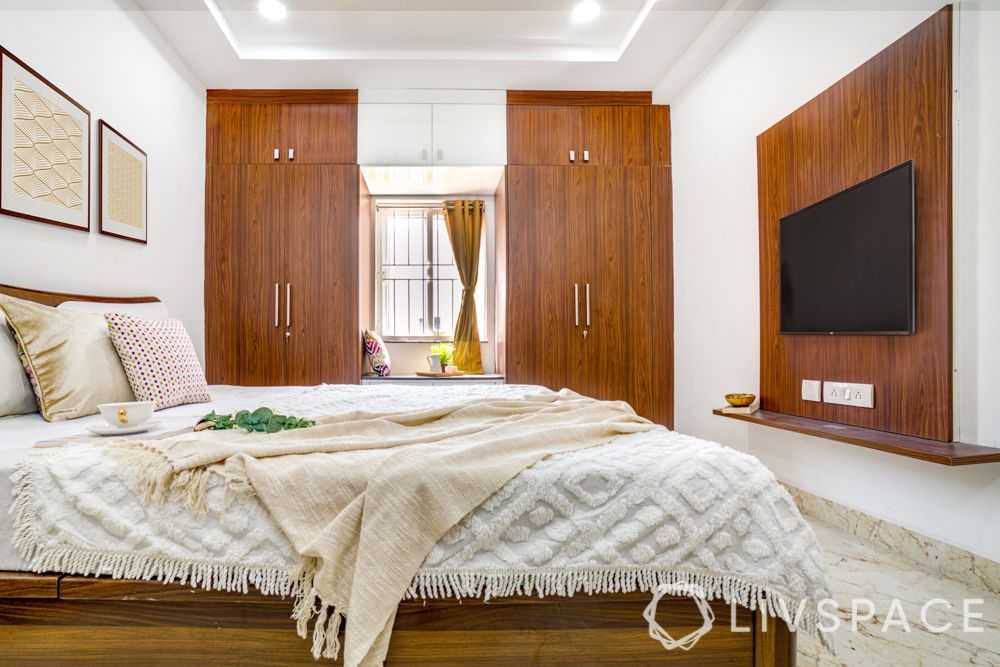 There are two TV units in this 3BHK; one in the living area and another in the master bedroom. In fact, both are modular units from the Livspace catalogues. In addition, the living TV unit is more elaborate with storage and display space. Moreover, the bedroom TV unit is decidedly compact with just a back panel and a ledge.
Dresser + Study Unit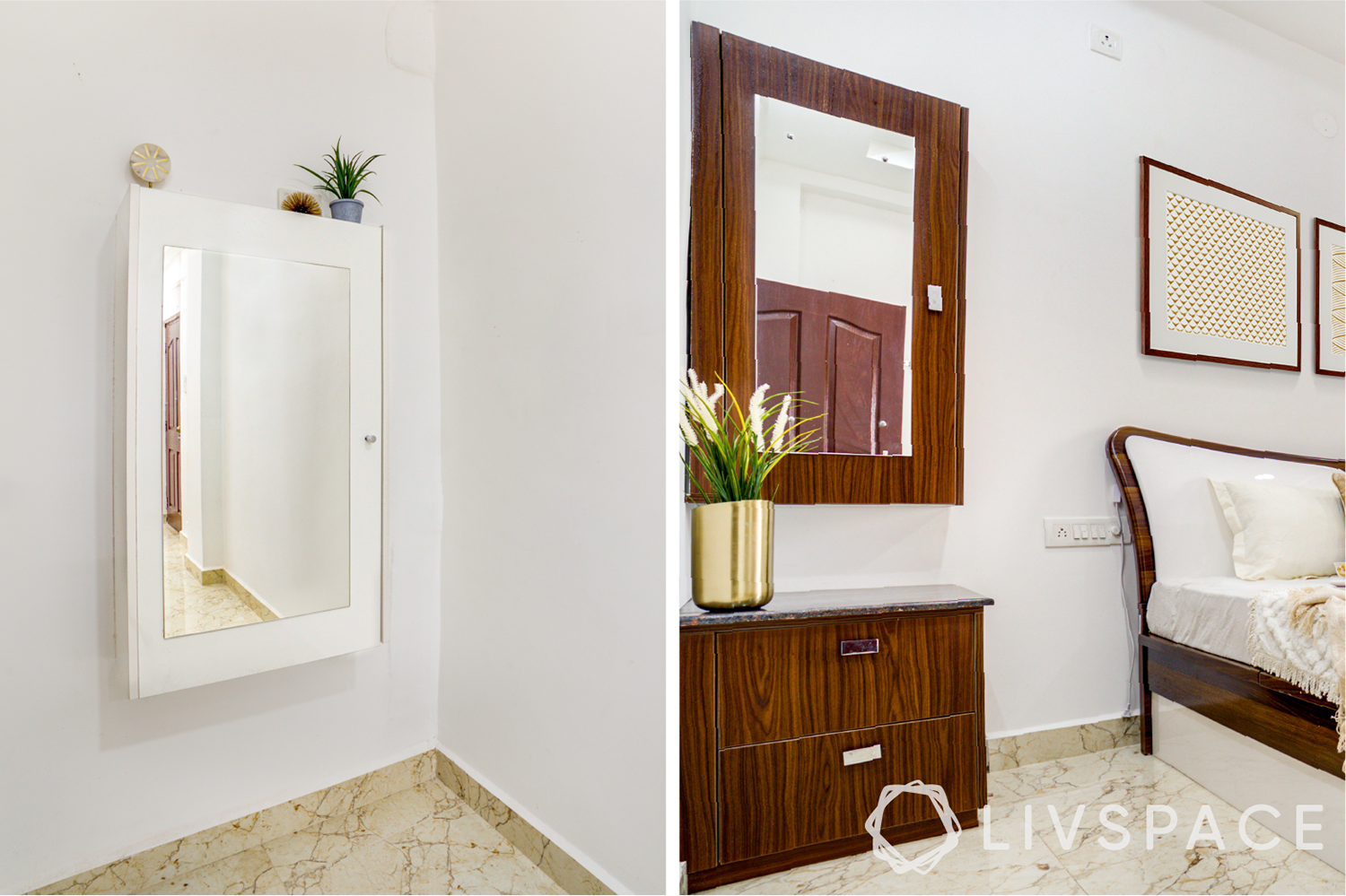 Another functional element in this home is its dresser units. There is one in each of the bedrooms. These wall-mounted units consume little space but serve a very important purpose of storing cosmetics and toiletries. We are particularly charmed by the dresser unit in the bedroom that has a base cabinet and doubles up as a side table.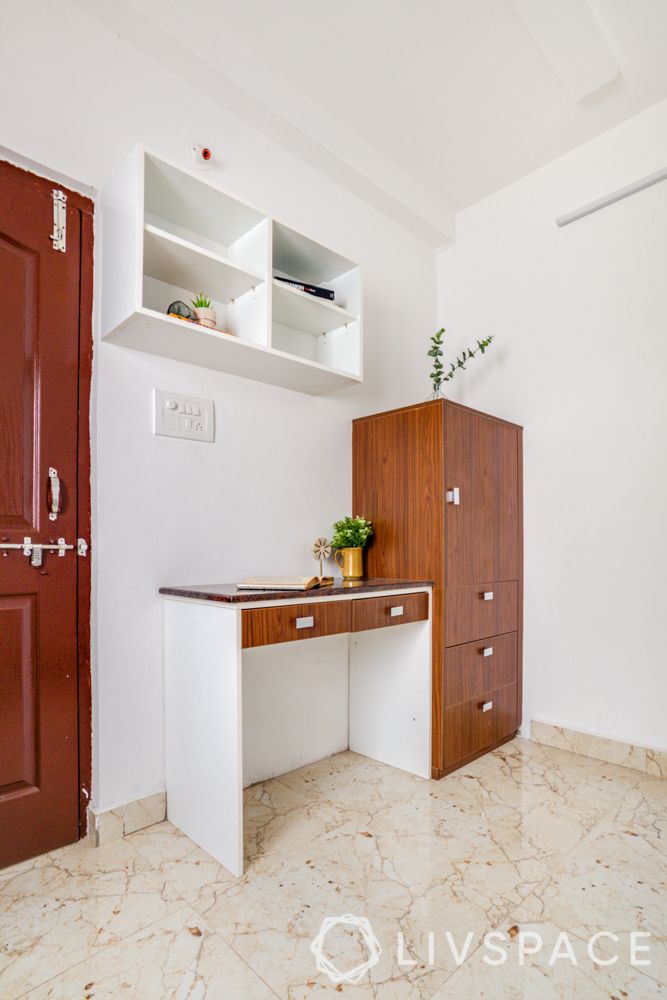 Our interior designer in Hyderabad has turned the third bedroom into a home office with a neat study unit tucked away in a corner. Moreover, the mix of brown and white affordable laminate finish is a continuing feature in this house. Additionally, we love how modular units from our catalogue have been used to form this unit with storage and a desk.
Designer Speak
"The family wanted basics like wardrobes, storage units and a kitchen that would look professionally designed and also fit into their budget. We managed to do just that by using a well-thought combination of catalogue products and affordable finishes."

Varun Reddy, Interior Designer, Livspace
If you enjoyed reading about this duplex in Hyderabad, take a tour of our 5 favourite homes in the city.
Send in your comments and suggestions.