Noida home decor that has beautifully translated a vision to reality!
Render: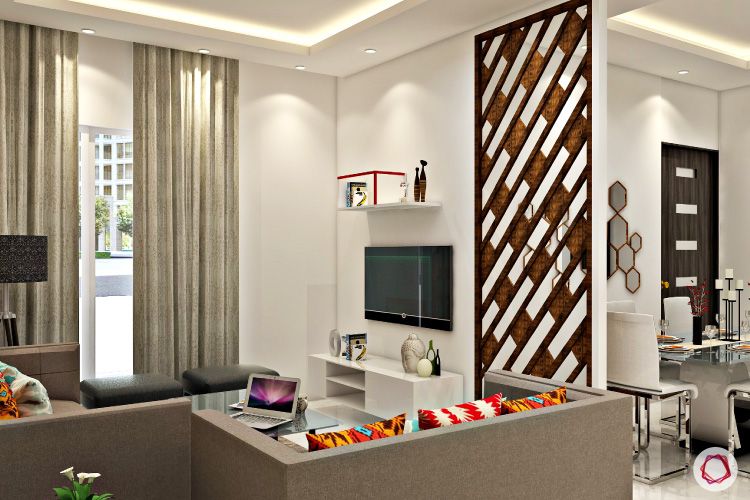 Reality: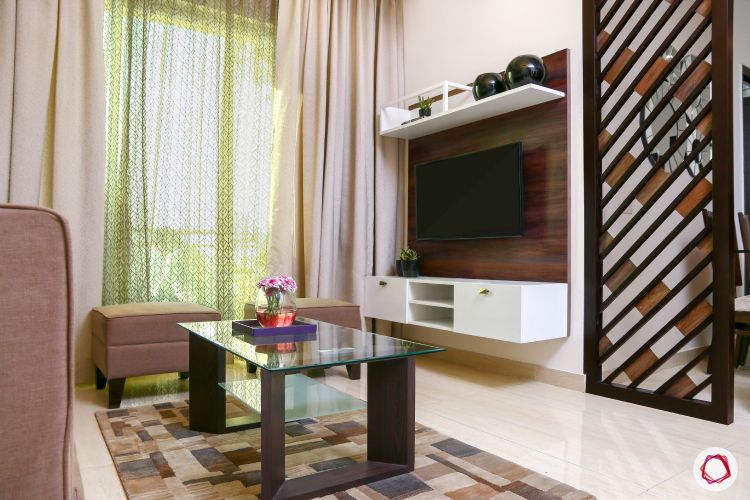 ---
Who livs here: Tanvi Sehgal with her husband Mohnish Madan and his parents
Location: Gaur Saundaryam, Noida Extension
Size of home: 3 BHK spanning, 1,920 sq ft
Design team: Interior Designer Vedansh Agal with Quality Manager Sandeep Jain
Livspace service: Full home design
Budget: ₹₹₹₹₹
---
While looking for options to get their new home designed, Tanvi and Mohnish came across Livspace and realised we were just what they were looking for! Their visit to our Experience Centre and interaction with designer Vedansh Agal further cemented their decision as they loved the designs he presented. The enthusiastic couple thus began the journey to get their first home designed. Take a look at how their home turned out.
A Serene Entryway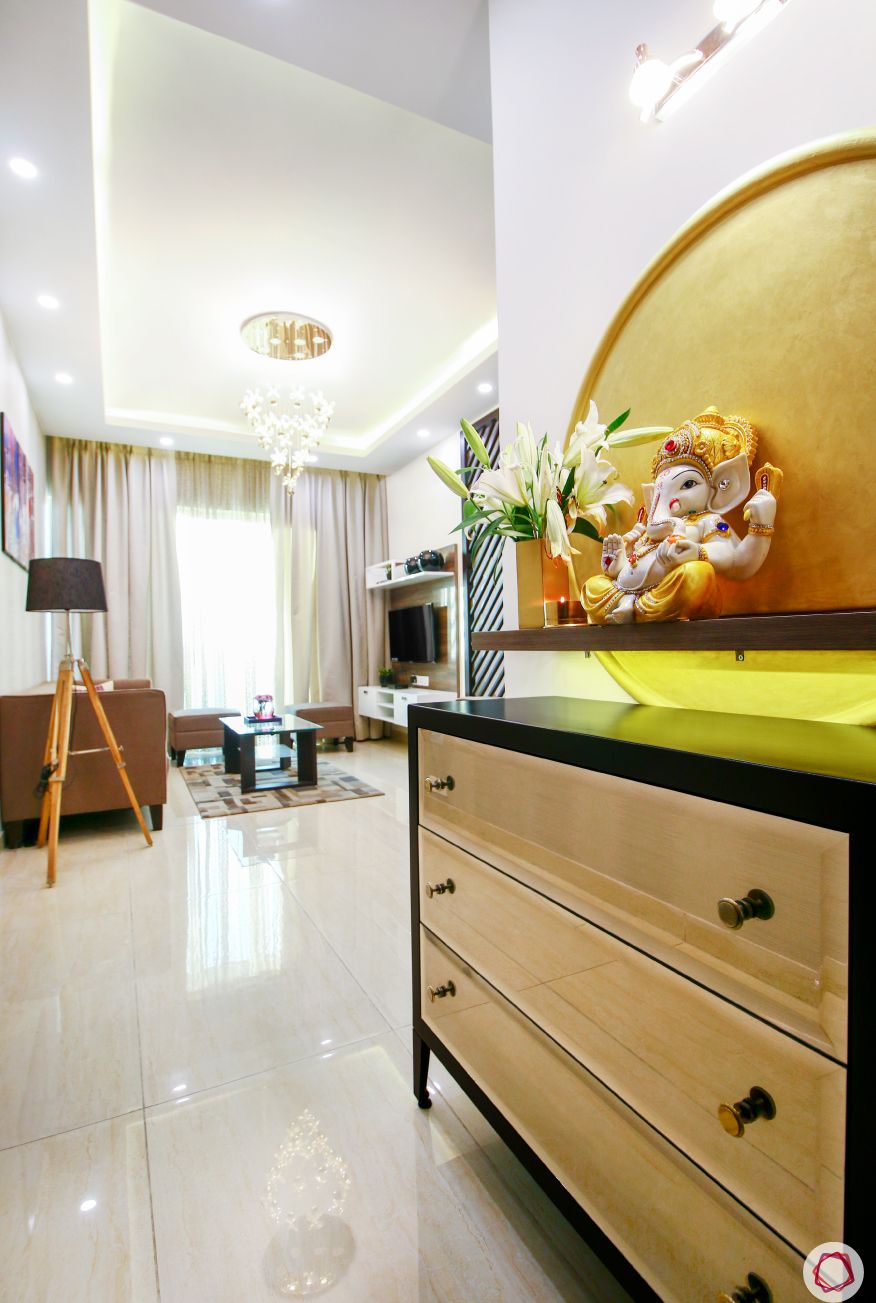 As you enter this Noida address, you are greeted by a calming aura. This comes in the form of a Ganesha idol mounted on a ledge in front of halo-like board, with LED lights at the bottom. Firstly, the sight is so soothing to the eyes, it makes you fall in love with the home already. Furthermore, the cabinet below it, makes sure that space is not wasted and it helps keep the foyer tidy.
Render: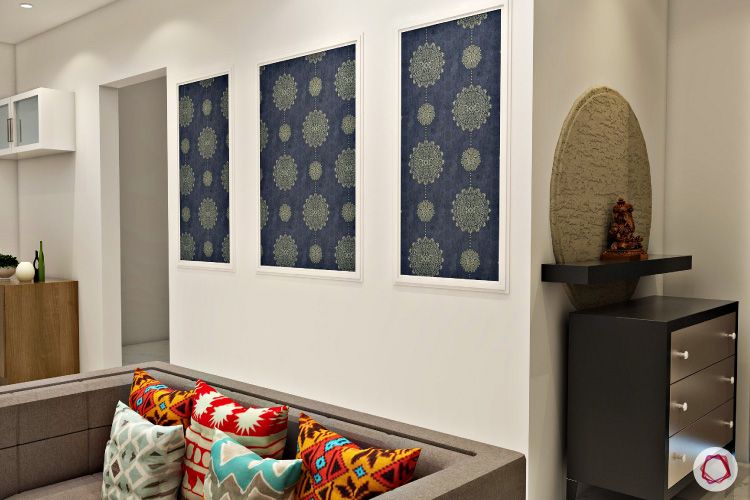 Reality: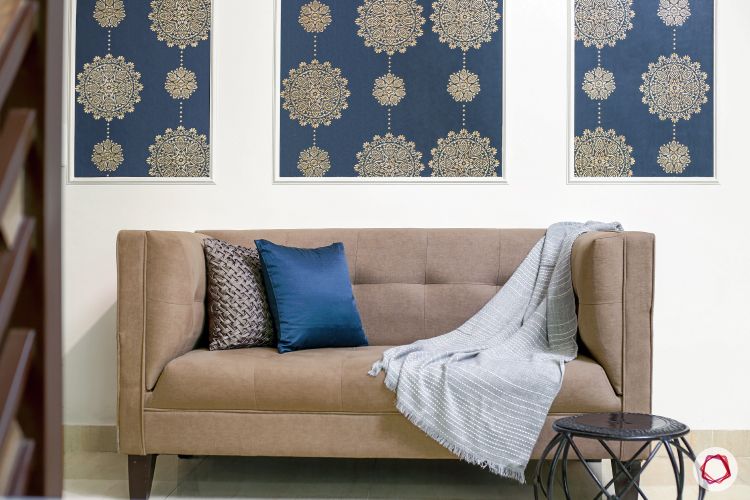 The wall right adjacent to the foyer has these classic wall hangings, beneath which is positioned a comfortable two-seater sectional. While it adds to the beauty of the area, it also gives an alternative seating option in between the foyer and the living. We love this concept, suggested by Vedansh, which makes use of the empty wall space.
A Simple Living
Render: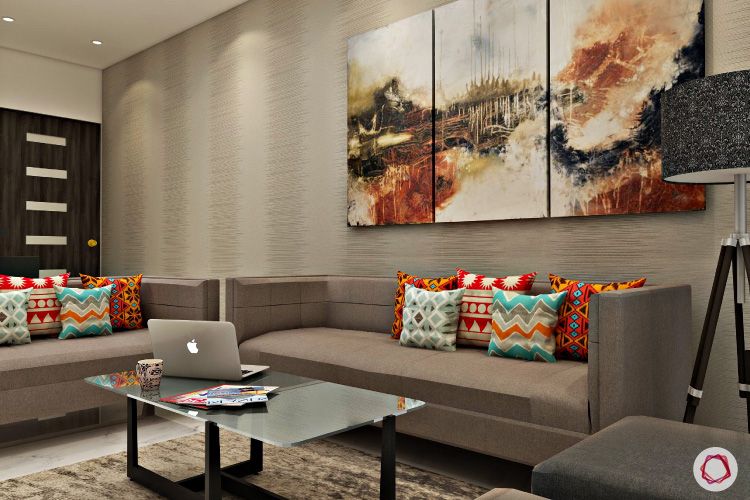 Reality: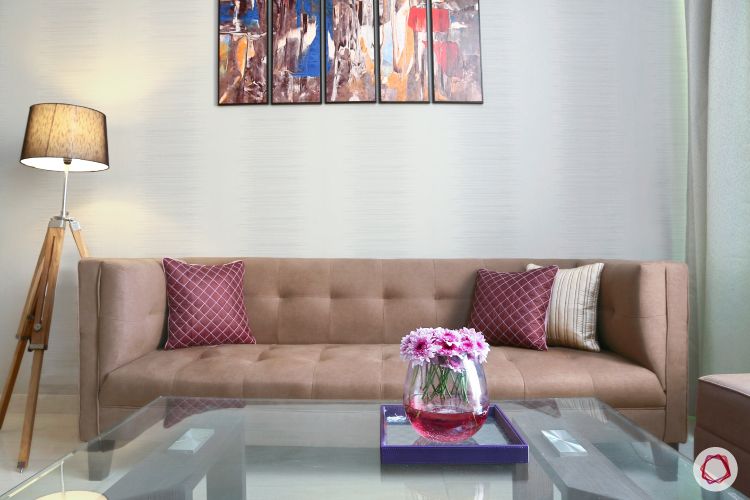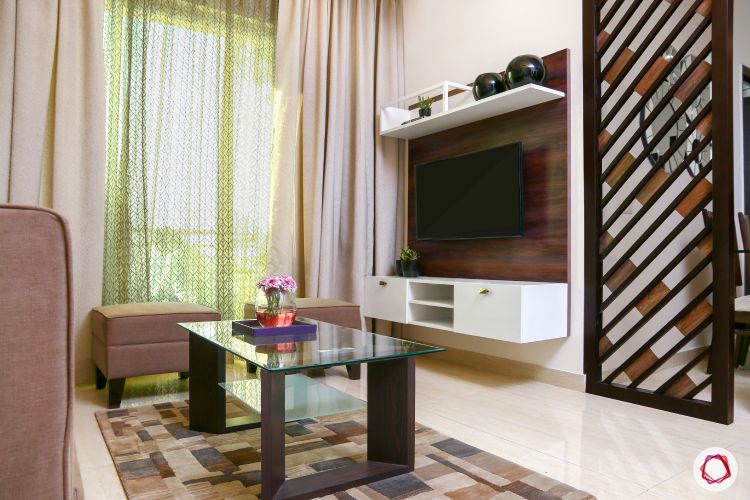 The living room sends out a very relaxed vibe to anyone who steps in. Replete with sofas and ottomans, this space is perfect for get-togethers with friends and family. The coffee table is a classic glass top variant with a rack for storing magazines and newspapers. A wooden rafter-inspired jaali divider stands tall between the living and the dining area. The TV unit is finished in laminate and white PU that blends in with the look of the living room.
A Corner to Unwind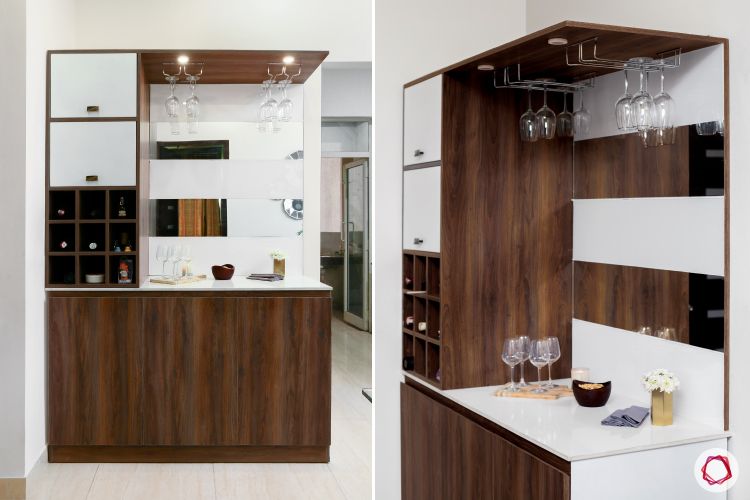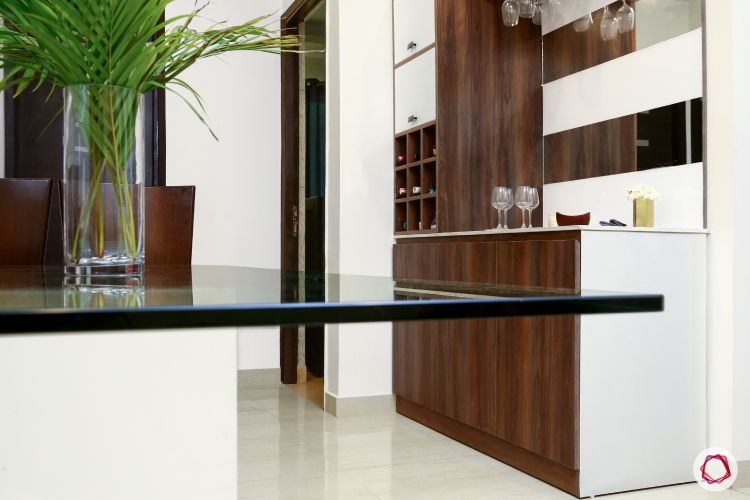 The couple wanted a bar so that they could spend their evenings unwinding in the comfort of their home. This bar unit boasts of wine racks for displaying exotic wines and cabinets for storing all other bottles. Also, a preparation counter makes it easy to whip up cocktails and stainless steel glass holders complete this unit. In addition to this, the mirror and lacquer finish backdrop lends a classy touch to this space!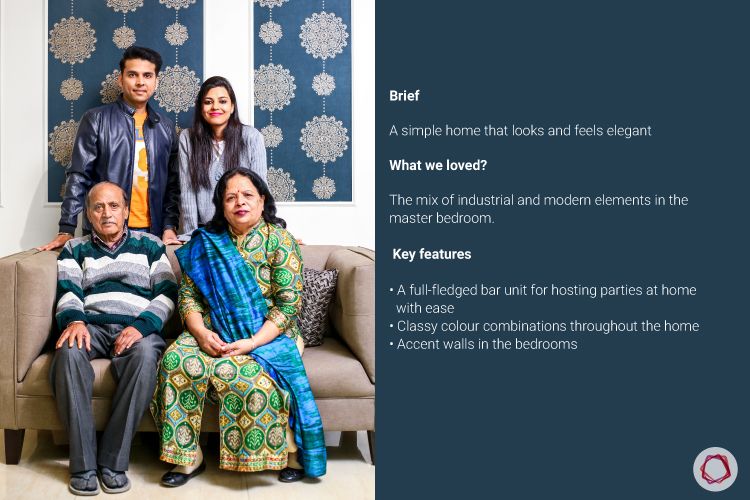 A Subtle Bedroom for the Parents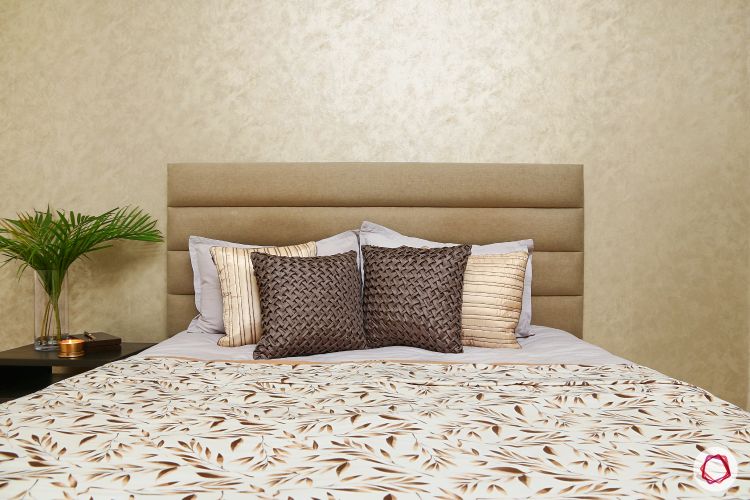 Render: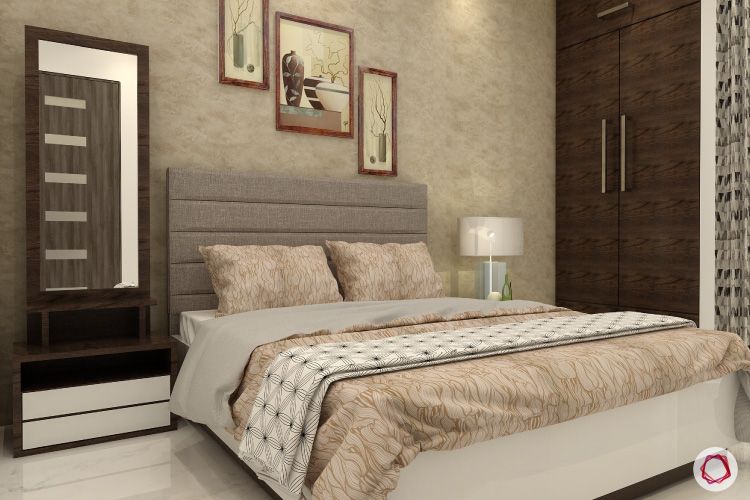 Reality: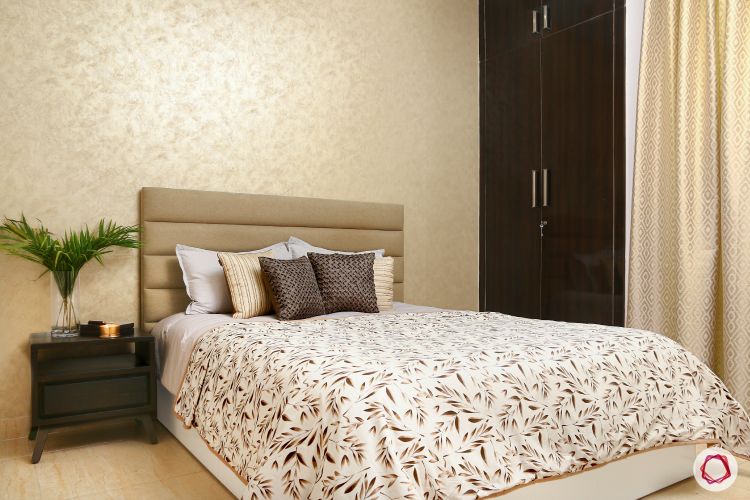 Mohnish's parents deserve a room where they can relax and Vedansh made sure he selected the right colours for this space. A glittering textured wall with matching drapes and a similar, cappuccino-hued headboard that is fully upholstered, is the perfect recipe for those who are retired and deserve to kick back.
Industrial Meets Modern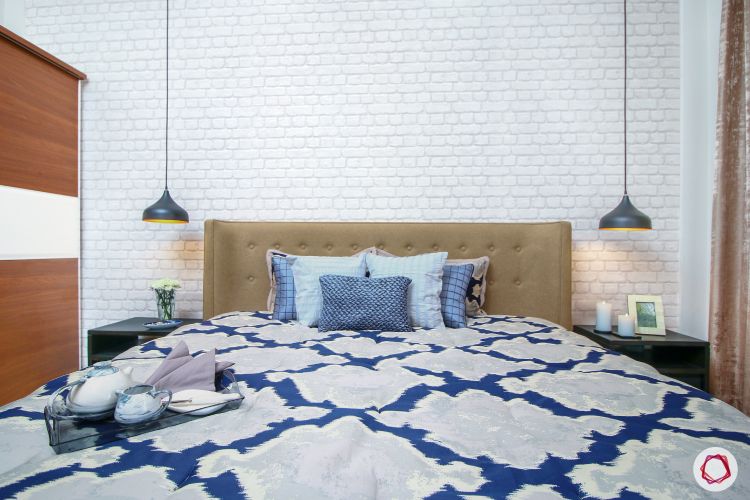 Render: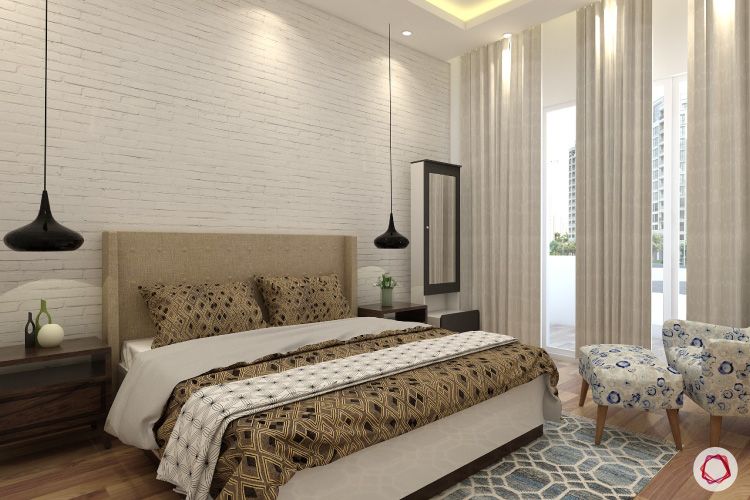 Reality: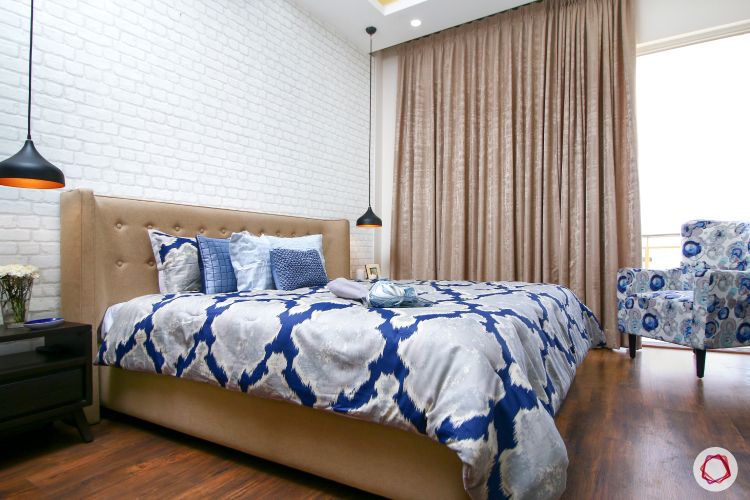 Render: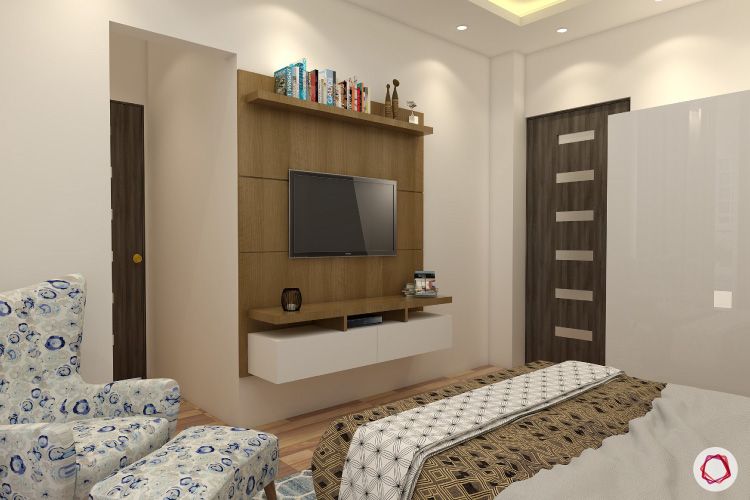 Reality: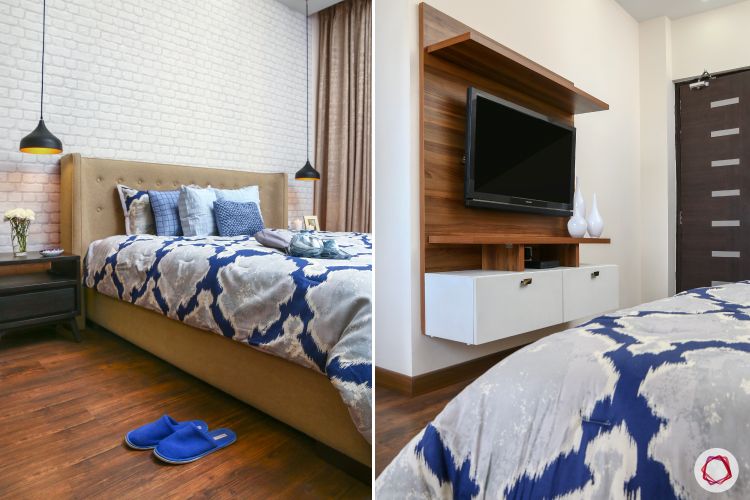 Vedansh gave the master bedroom a mix of modern and industrial aesthetics. This includes an exposed brick wallpaper that the couple fell in love with at our Experience Centre in Okhla. While they wanted the same for their bedroom, Vedansh kept the rest of the look minimal, to balance out elements. A fully upholstered wingback bed and the wooden floor adds warmth to this room.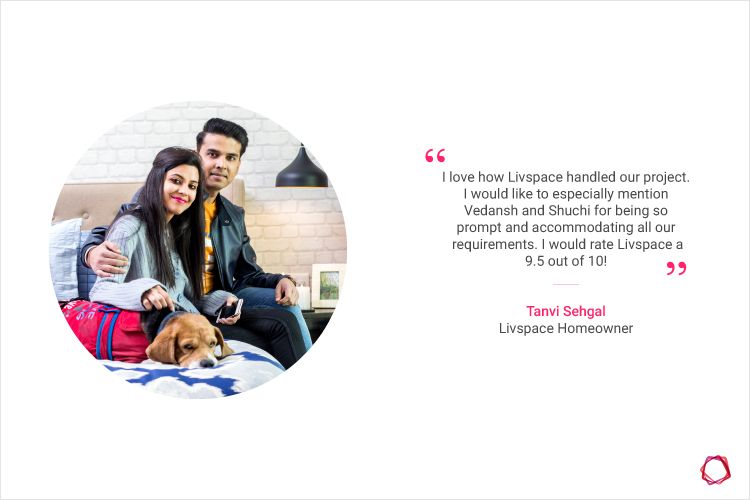 ---
"I think I would name this project as the perfect home that comes straight out of 3D renders. I loved working in the huge space since it gave me a lot of scope to play around with designs. Tanvi and Mohnish were very hospitable and open to new ideas."
– Vedansh Agal, Livspace Interior Designer
Take a look at another beautiful Noida home, here.
What do you think about this home? Leave your comments and suggestions.