Do you miss travelling and exploring the unknown in a foreign country? Time to turn your low spirits into something beautiful like, travel enthusiasts Tarun Sachdev and his family did. The homeowners of A Luxurious Travel-inspired 8BHK sought design and decor ideas from their holiday destinations across the globe. Consequently, they were inspired by the calming colour palette in Santorini and the rich essence the Middle East and Morocco. Designer Harshpreet Kaur was instructed to combine two homes into a duplex and give them a distinct Middle Eastern and Greek travel-themed interior design.
A study room with Santorini hues to make for travel-themed interior design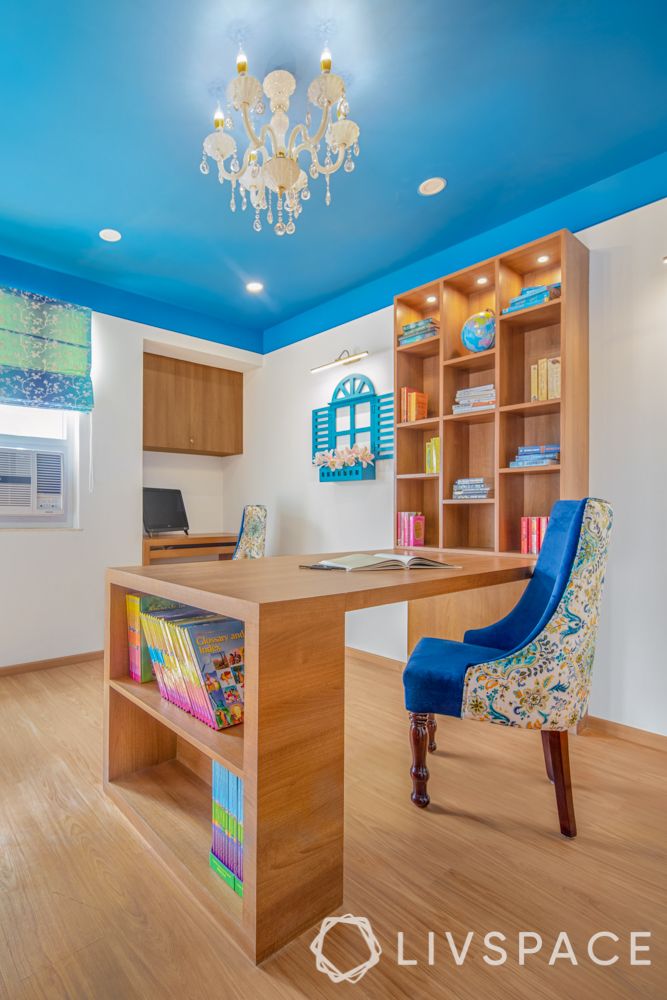 Greek decor features shades of blue and white that makes for a contrasting visual treat. Subsequently, this fresh theme with whitewashed walls and accent blues was incorporated into the study room. Therefore, walking into the study, the vibrant blue ceiling would instantly catch your eyes.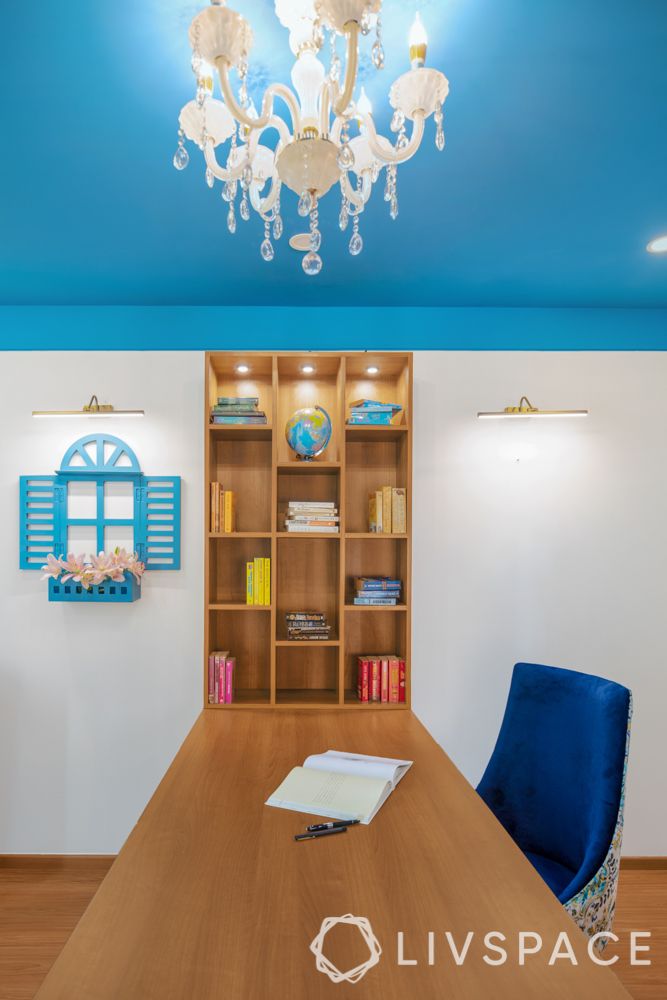 Furthermore, the Sachdevs wanted a room that reminded them of the tranquil blue domes and villages of Santorini – a reason why the personal space is dipped in shades of the beach and the Aegean Sea. You also can't miss the quaint window installation that dominates the Greek island.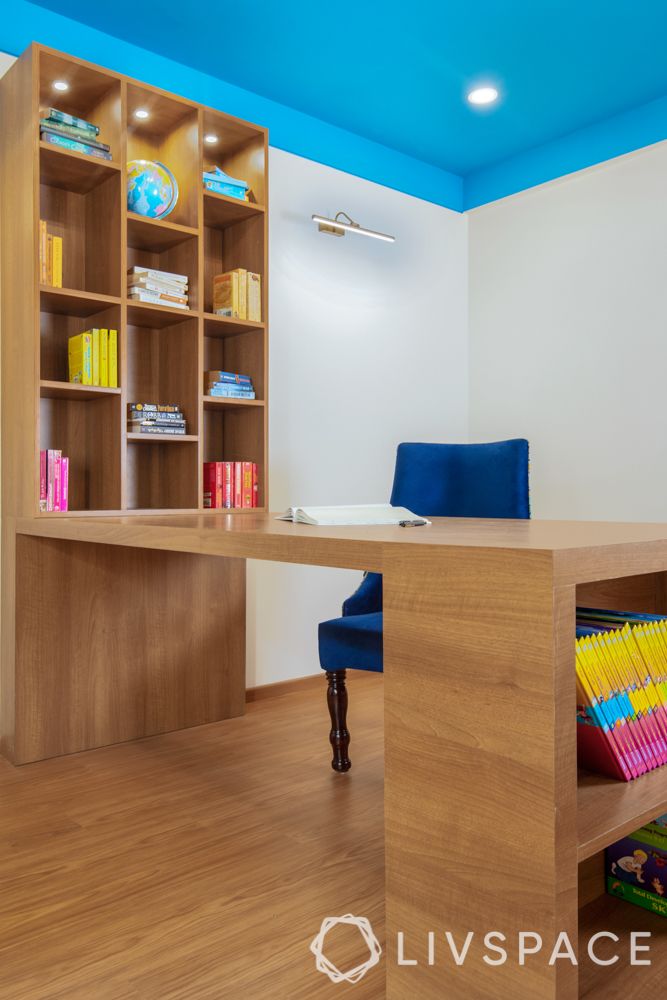 Consequently, a wooden study table with shelves attached to both ends takes centre stage. While this can accommodate a few people, a compact study unit was fitted in the corner for privacy.

Recreating a riad for a travel-themed interior design in the lounge room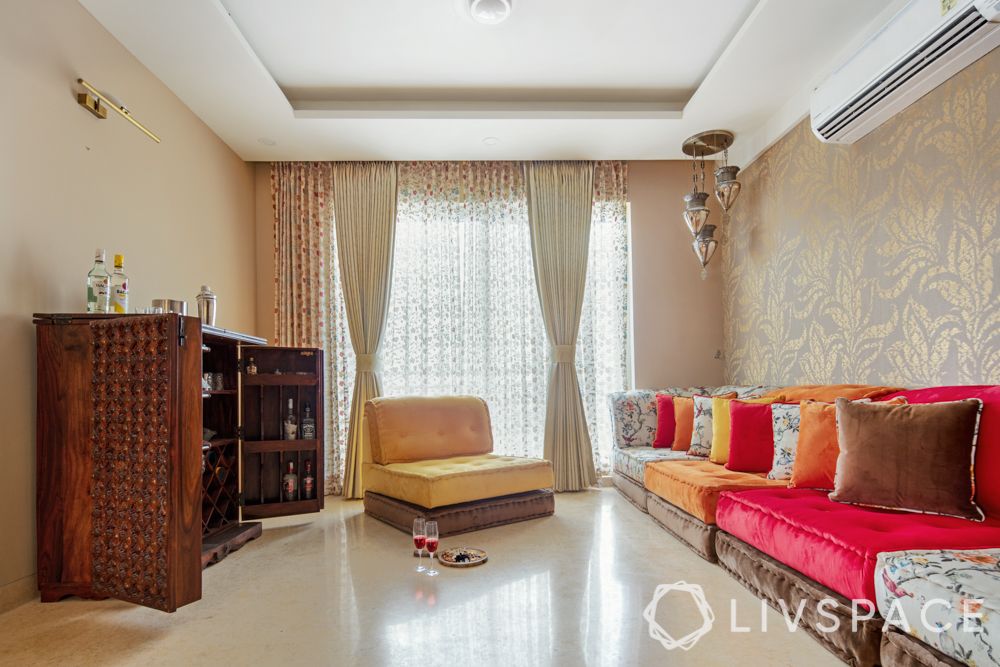 No, you haven't stepped into a riad in Morocco. You are in the Sachdev family's Middle Eastern and Moroccan travel-themed interior design lounge room where you can almost smell a pot of mint tea brewing.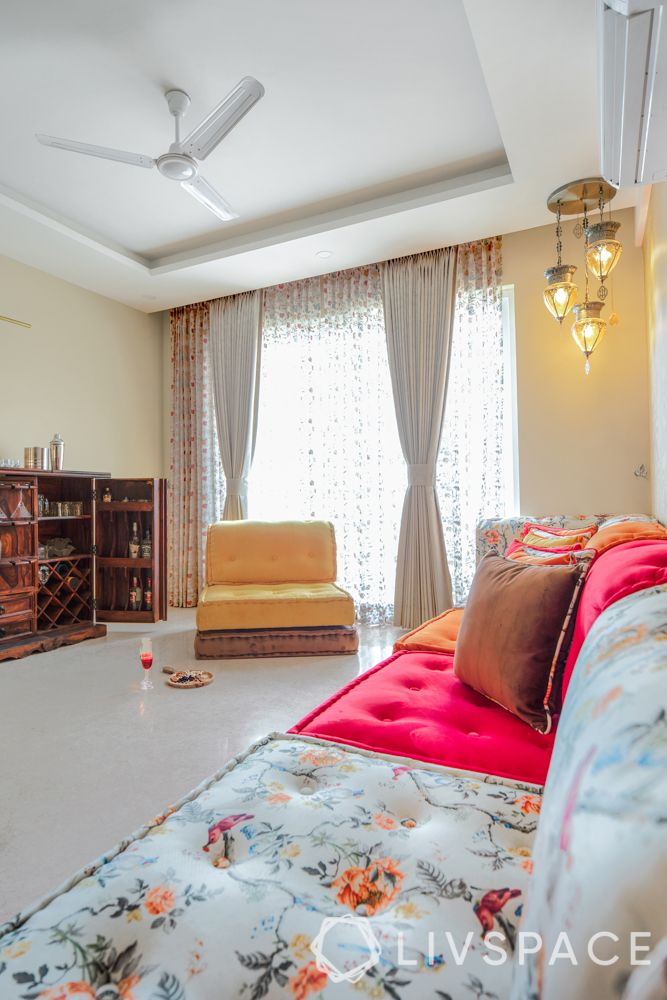 Furthermore, the low floor seating in a red and yellow colour palette resembles the designs of the Red City. The Middle Eastern light fixture above the sofas in the corner also makes for an intriguing addition.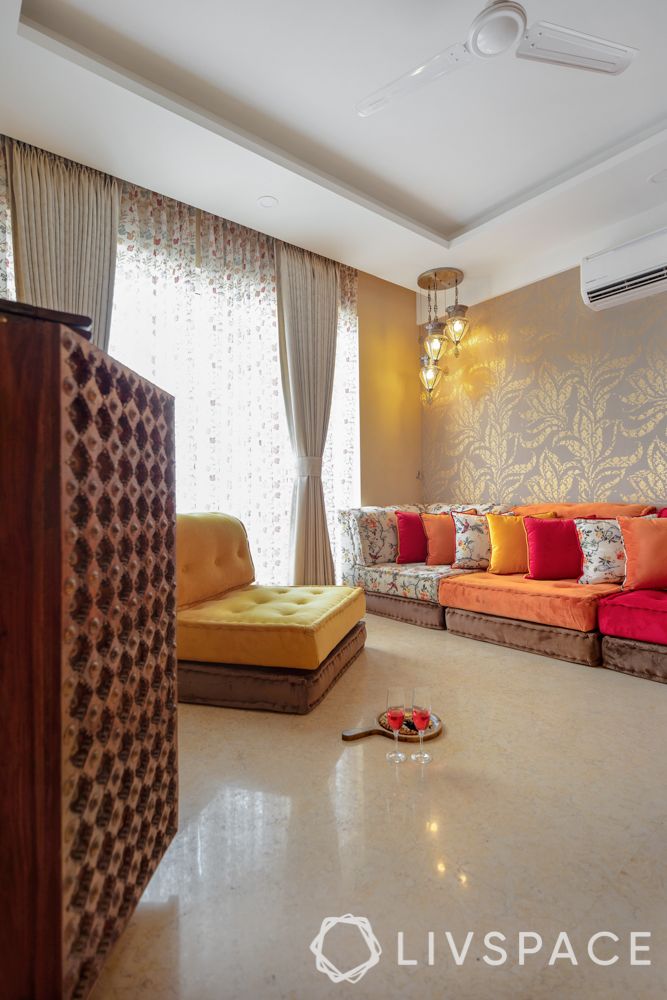 Once you're done basking under the sunset colours, the chestnut bar unit will hold your curiosity. It's got ample storage for your cocktail essentials and an impressive wine rack as well, so you can whip up a drink in style! Moreover, the wallpaper is done up in a neutral motif to keep the focus on the delightful interiors.
Also, if you enjoyed this home tour, take a look at these 6 Lessons We Learned on Saving Space from This Mumbai Home
Send in your comments and suggestions.