For a home chef or a person who enjoys cooking, the kitchen is probably the most important space in the house. Livspace homeowner Rohit Paul is one of those passionate cooks who enjoys cooking for his family and friends in his new black and white kitchen! For him, the kitchen has endless possibilities to sauté, roast and poach his creations.
However, a kitchen that isn't designed to be functional can actually work against all your effort. The ideal kitchen needs to be more than just a hob, sink and counter to make the experience more enjoyable. So Livspace designer Shilpa Garg and her team added three kitchen modules that were essential to this home chef's dream kitchen.
First, we we put in retractable drawers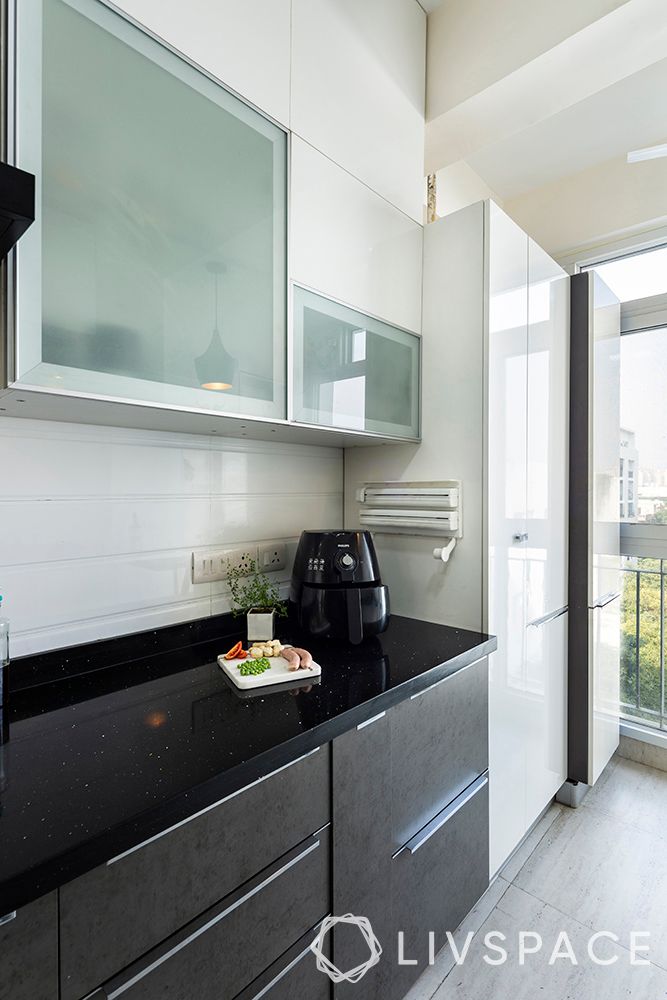 One of the most unique and functional elements in this black and white kitchen is the storage. Rohit specifically requested for drawers that would aid his cooking process. Wondering how drawers can make a difference while you're cooking? Open drawers can be an unnecessary obstruction while you're busy cooking and occasionally forget to close them. Therefore, Shlipa opted for these retractable drawers that have an easy to install, state of the art technology. These drawers open in a jiffy and softly slide back into their place.

Then we added built-in appliances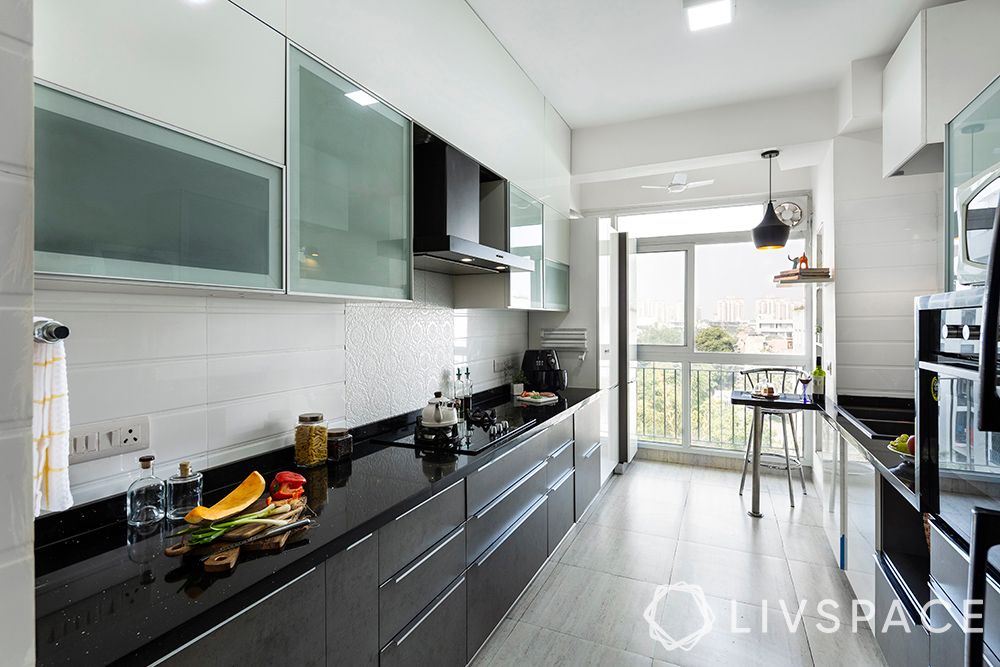 This sleek kitchen is packed with a number of appliances that make the homeowner's cooking experience an easier and fancier one.
Besides an air fryer and chimney, the kitchen is equipped with a sizable convection built-in oven and microwave. Shlipa has also ended all their storage woes with not just one but two tall units!
And completed the kitchen with a breakfast counter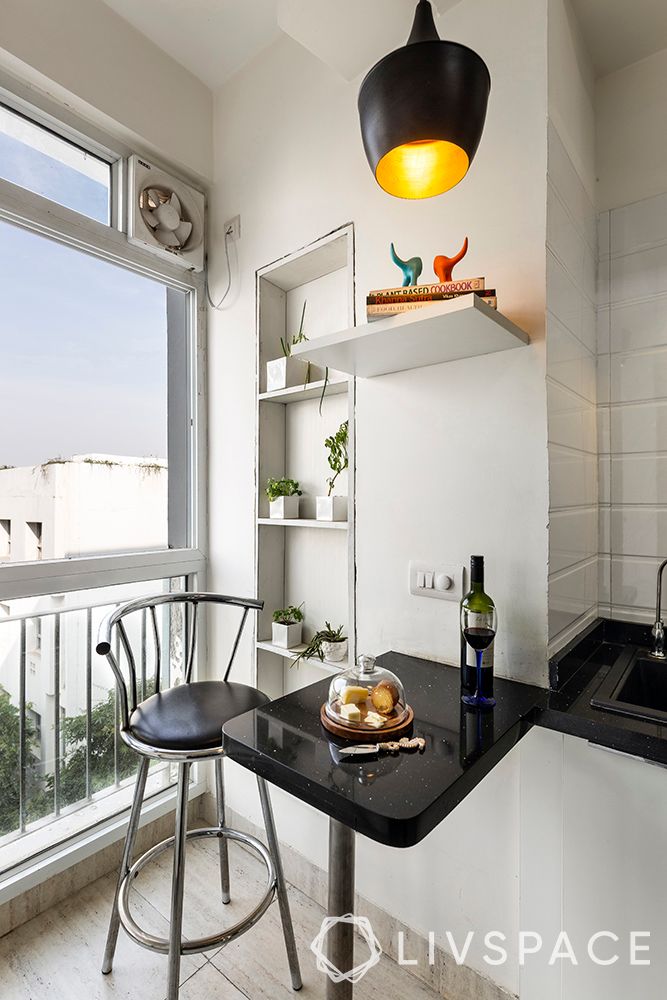 This space is definitely Rohit's dream kitchen. However, there's a little something for Shevta as well. Originally, this space was a utility area separated from the kitchen by door. Shlipa redesigned this space to remove the door and create a one-seater breakfast counter for her to give her husband company while he cooks. She has also added shelves for recipe books and even a herb garden!
If you want to take a look at another story, take a look at
Video Tour: See We How Personalised Interiors for this Family.
Send in your comments and suggestions to editor@livspace.com