Whether you're looking for an overhaul of your drab interiors or just looking at making little tweaks, stop, and listen to what Livspace designers have to say about what's in this season! From a surge in minimalism and industrial looks, this season has seen a rise in some really cool trends. Read on…
Interior design trend #1: Classical Elements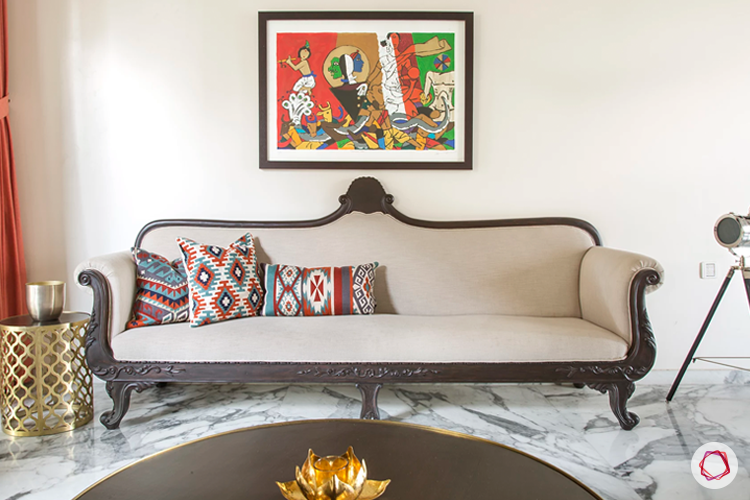 Amidst all the contemporary urban homes, classical elements have been making a comeback of late. This decor theme is all about traditional furniture, ornate ceilings and walls, heritage-inspired decor items and classy accent pieces. This is a sure-shot way to make your apartment stand out!
Interior design trend #2: All White Interiors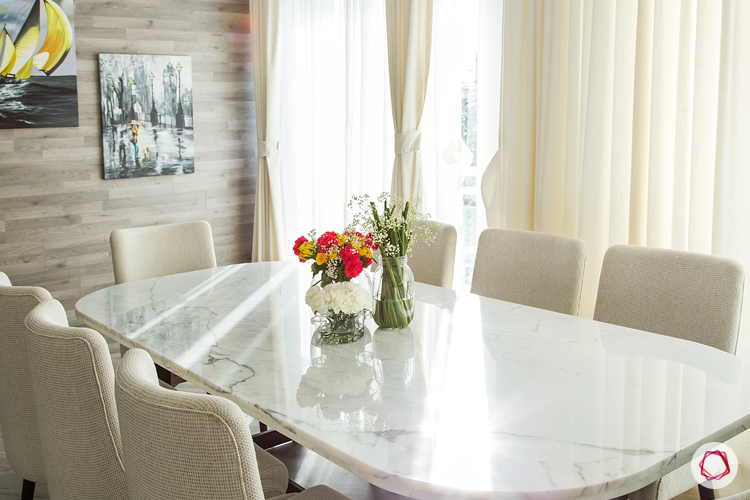 Basic and reliable white is back this season! Yes, there's a tad bit of a maintenance issue with this trend, but nevertheless, this trend will make your home look like a million bucks. Think pristine white sofas, marble-top dining tables, dreamy white drapes and so on. The list is endless.
Interior design trend #3: Chandeliers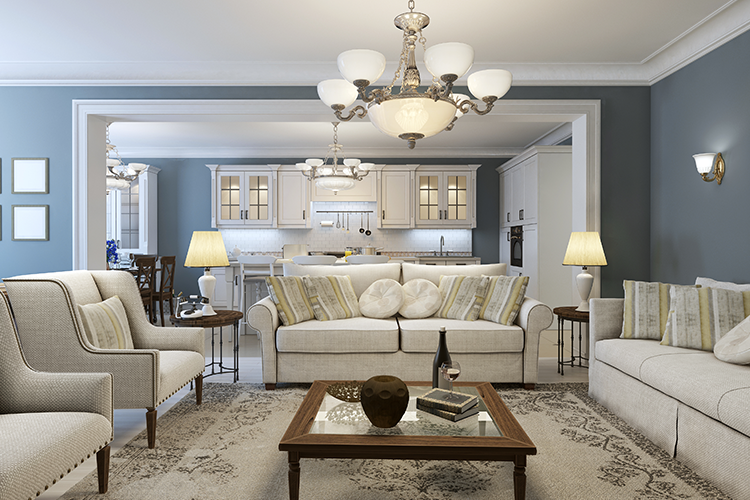 Move over ambient lights and task lights. Say hello to beautiful chandeliers! Dress up your living and dining rooms with these ornate beauties and see how your home looks expensive without much effort. Pick from traditional ones or go for the modern drum versions. Personalise as you please!
Interior design trend #4: Industrial Grunge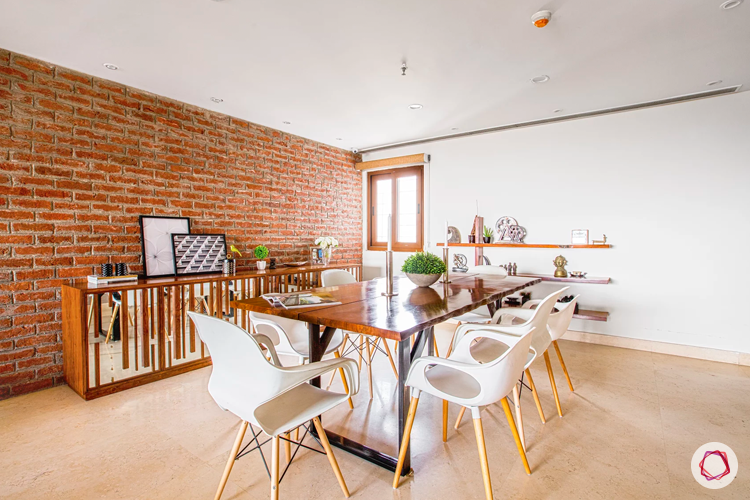 Exposed brick walls are so hot this season that it's difficult to ignore. People are increasingly moving towards this bold, raw and edgy design trend to do up their loft spaces and modern homes. You do not have to go full steam on this trend. Just get an accent wall with exposed brick to make heads turn. You can keep the furniture minimalist or dramatic depending on your personality. You could also use distressed furniture or concrete looking texture paint instead.
Interior design trend #5: Pop Art Effect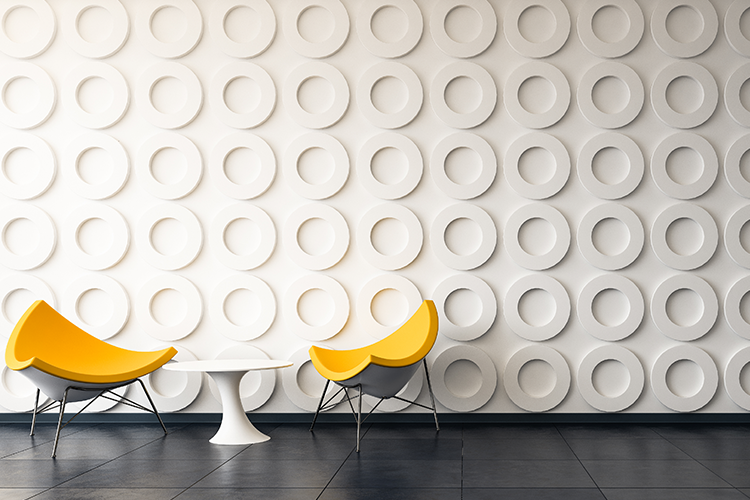 Introduce bright pops of colour in strong, futuristic elements around your home, especially if you have a bright and quirky personality. You can express this style through wall colours, linens, curtains, rugs or even accent furniture pieces. Just ensure you use a healthy mix so as to not go overboard.
Interior design trend #6: Minimalistic Interiors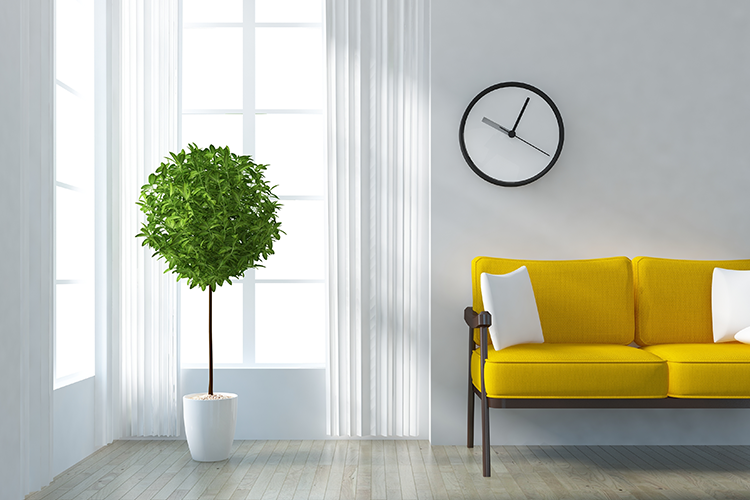 This interior design trend is all about straight and linear lines and subtle colours in space-efficient designs. As the name suggests, the aim is to be minimalistic in aesthetics but highly functional in design!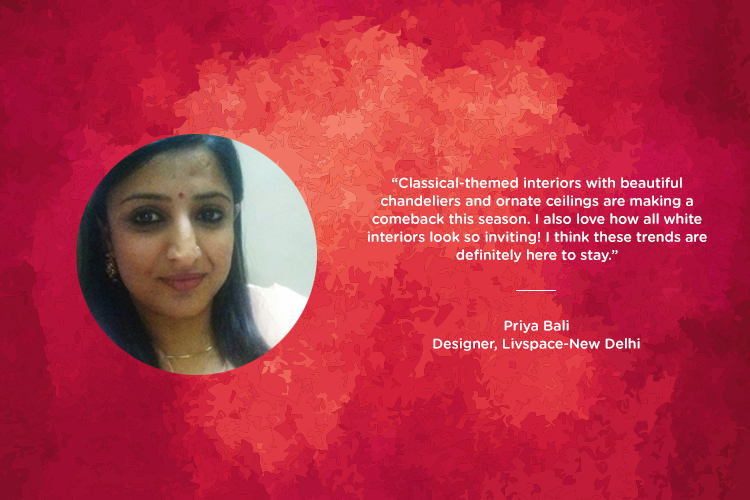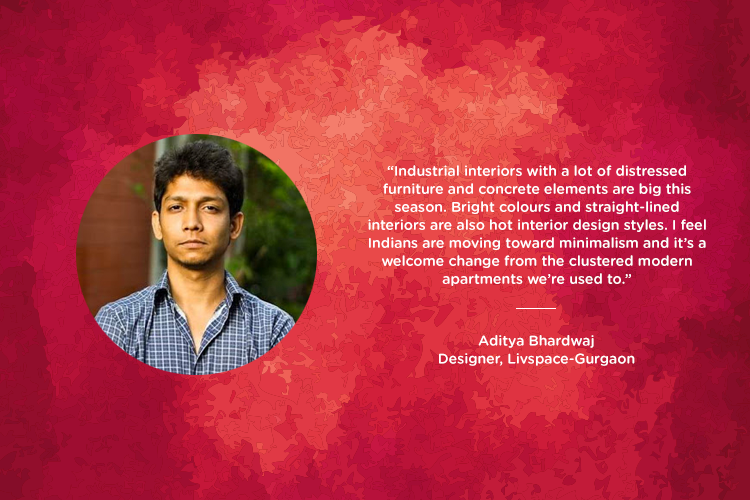 Let us know what you think and if you've tried any of these ideas in your home! Our designers would love to hear from you.