Ever been haunted by dreadful interiors? Picture a wardrobe that rattles and refuses to shut properly or kitchen cabinetry battling dampness and peeling laminate. Horrifying, right? In this blog, we not only unveil the frightening reality of poor quality interiors, but also showcase how Livspace spared 4 homes from this horror, sculpting stunning, functional and enduring spaces.
#1: The Phantom of the Poor Quality Kitchen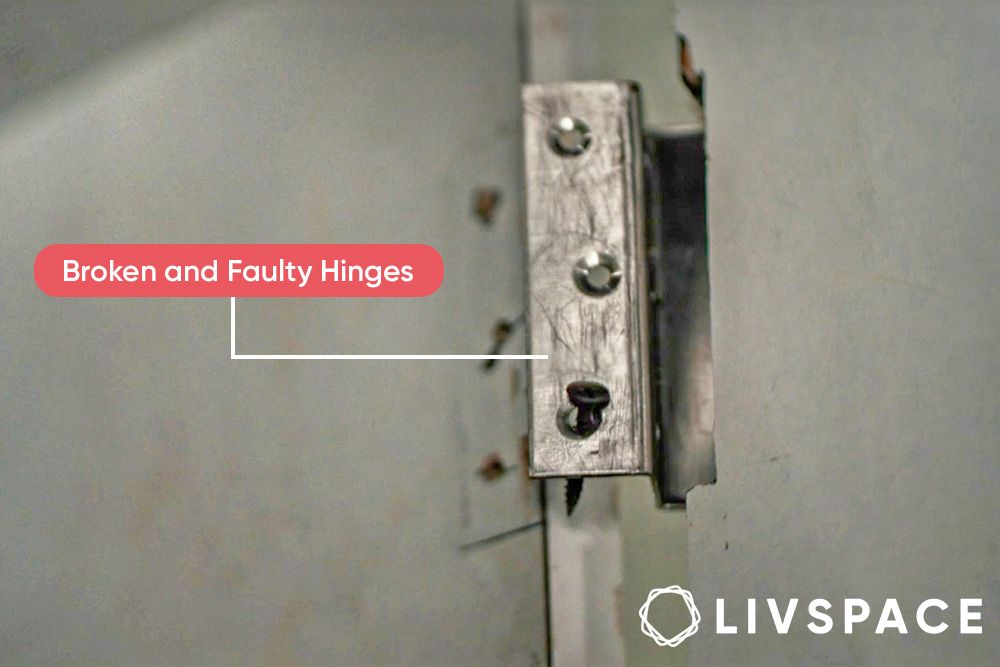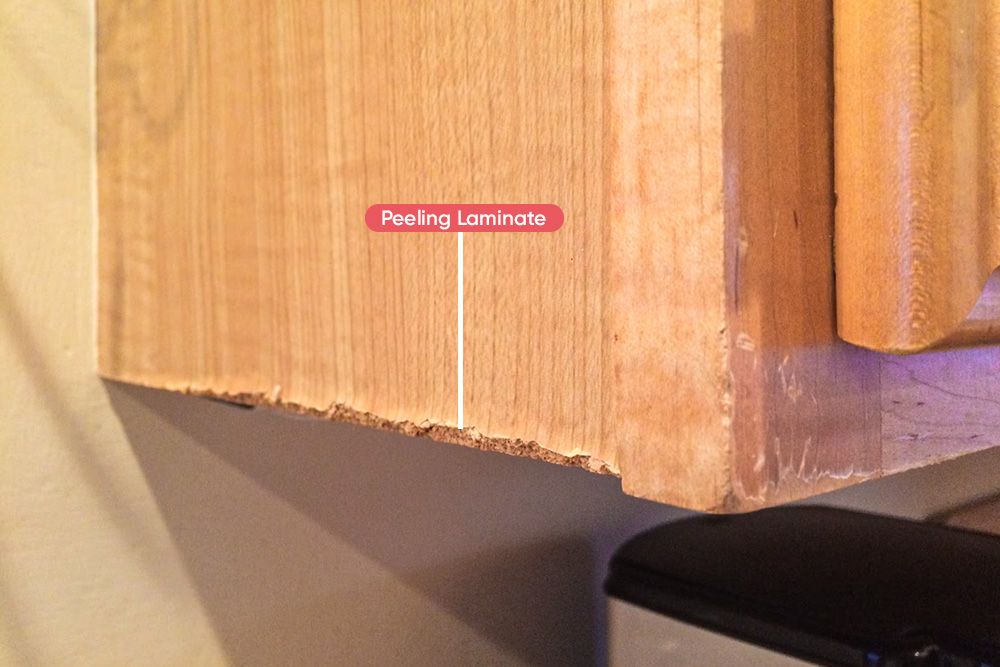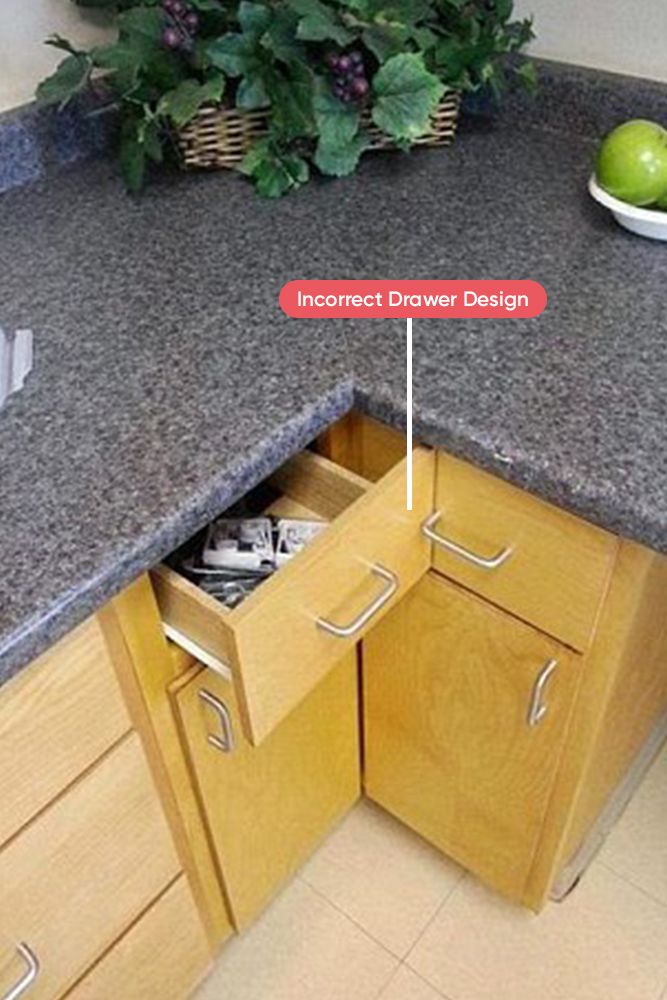 Few things are more horrifying than a poor quality kitchen! Some of the common "ghosts" that can haunt such a kitchen include:
Faulty hardware with shutters that don't close properly
Peeling laminates. Additionally, moisture leaking inside the cabinetry
Misaligned units and drawers that don't fit properly
From Barespace to Livspace!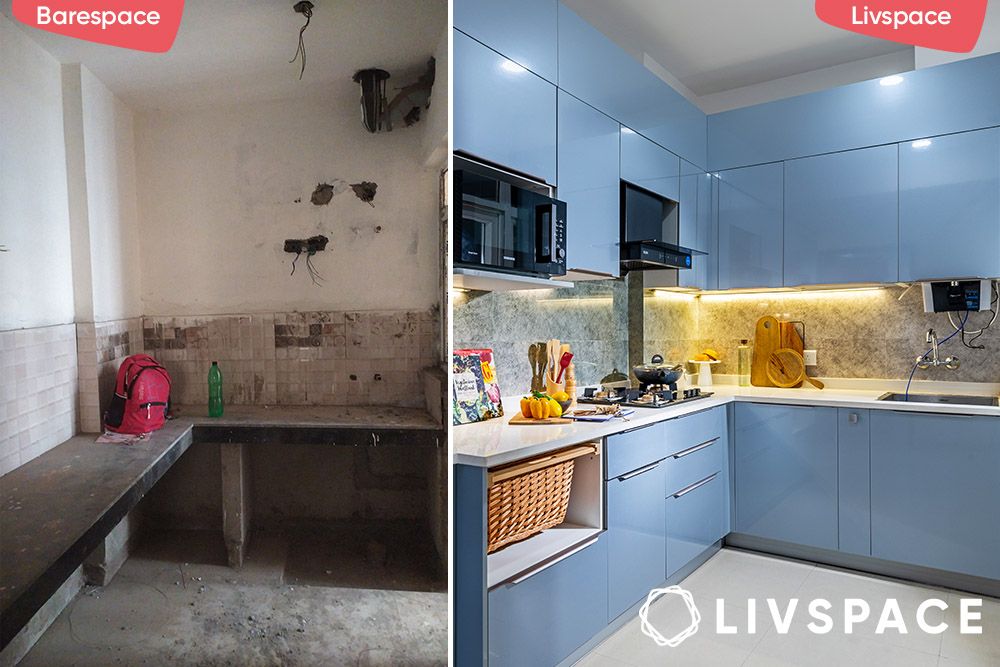 Considering that the kitchen is usually the room that receives the most activity in your home, it's essential that you have a space that is durable and ergonomic. By choosing Livspace, you can be the proud owner of a beautiful kitchen that stands the test of time!
Here's everything that makes this Livspace kitchen unique:
The cabinetry is equipped with our DuraBuild technology that ensures soft-closing hinges and a sturdy build

In addition, Livspace's AquaBloc technology protects the core materials in this kitchen from moisture

The cabinets feature a silver-blue frost laminate that is a fairly economical alternative to acrylic. Moreover, it looks elegant while also being easy-to-maintain

We have equipped the kitchen with maximum storage in the form of wicker baskets, a Tambor unit, a carousel, a microwave unit and a spice rack

We hacked one side of the kitchen to create extra depth to accommodate the cabinets
Also Read: Modern Kitchen Renovation in Under ₹4 Lakhs, Bangalore for a Traditional Family
#2: The Horror of the TV Unit Drawer That Refuses to Shut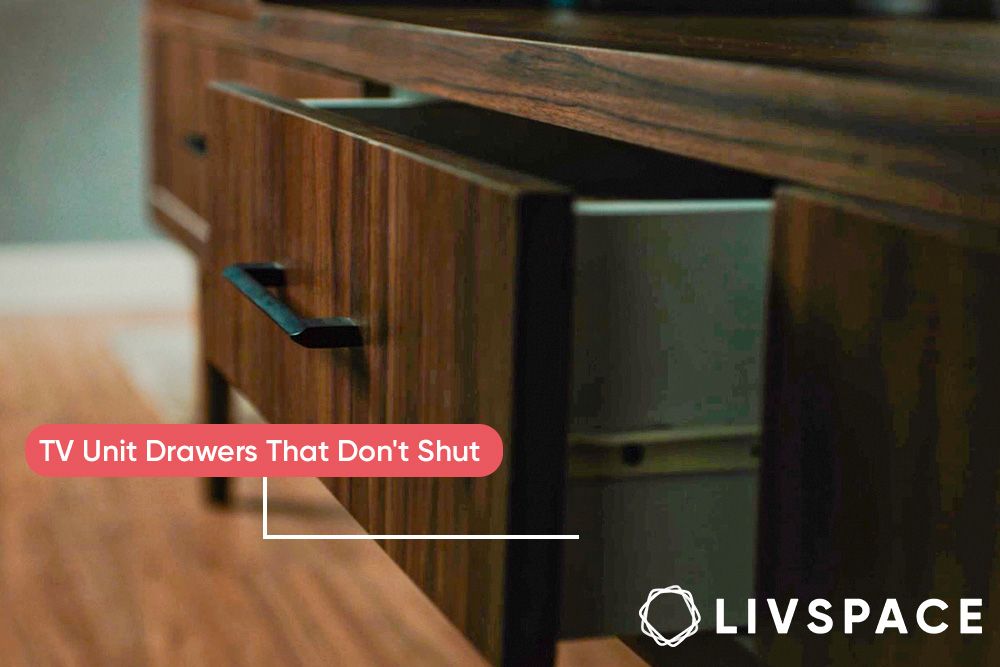 Your TV unit, designed to enhance your entertainment, can quickly become a source of frustration if it suffers from poor quality. Here are some issues to watch out for in your TV unit:
Its drawers don't shut properly
The unit doesn't match the size of your TV
It's bulky and takes up too much space
From Barespace to Livspace!
Nobody likes a badly designed TV unit ruining their movie watching experience! At Livspace, we offer both modular and customised TV units that perfectly fit your needs.
Love the Livspace TV unit above? Here's what makes it stand out:
The design is sleek and minimal
Our DuraBuild technology ensures the drawers are soft-closing
In addition, we have used high-quality laminate that underwent multiple quality checks, making it durable, economical and low-maintenance
Also Read: Before and After: 5 Amazing Old House Transformations by Livspace
#3: The Bad Quality Wardrobe That Gives You Nightmares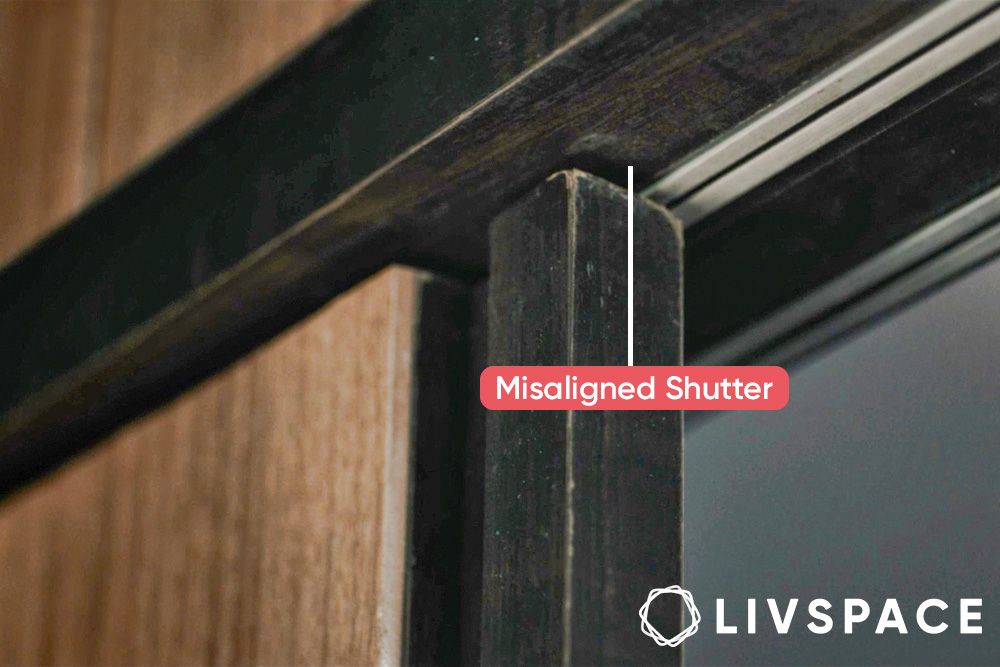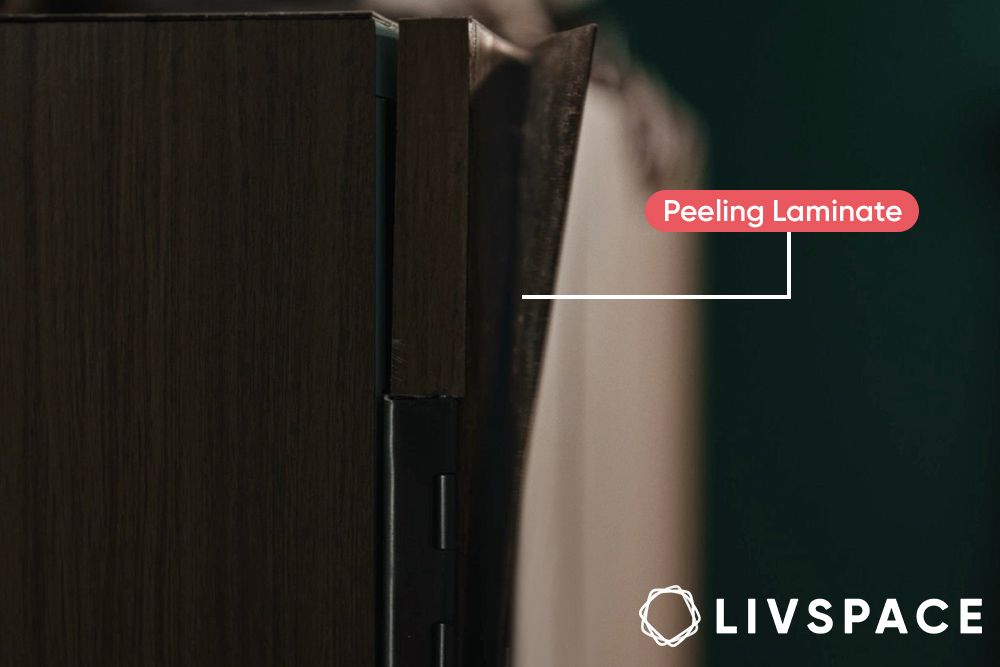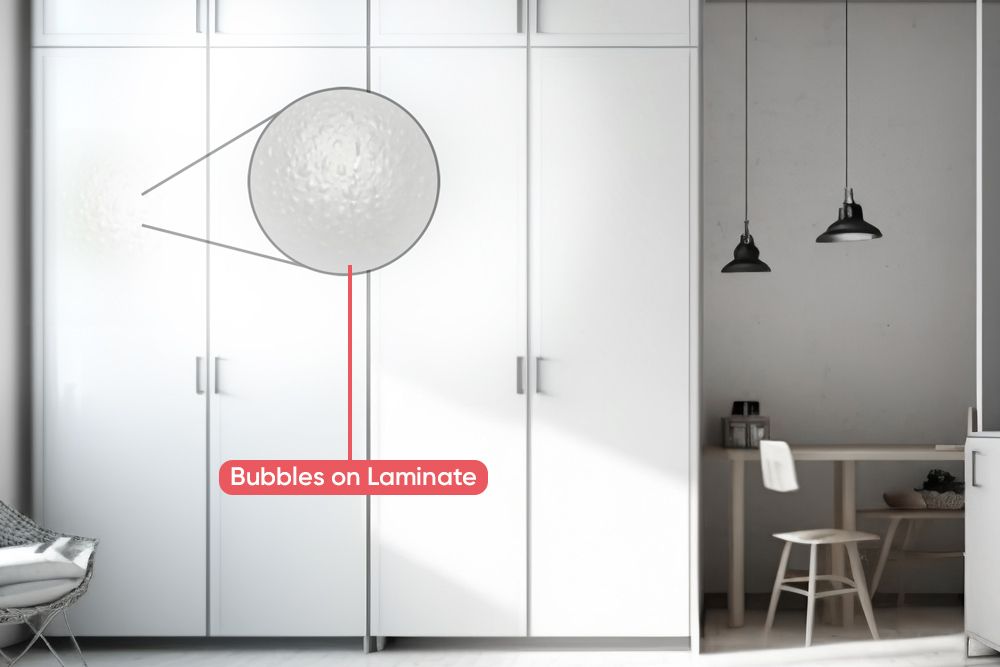 Imagine this: you are sleeping peacefully and you suddenly hear a spooky creaking noise, only to realise it's just the hinges or channels of your wardrobe acting up! Here's how you can understand if your wardrobe has quality issues:
Blister bubbles form on your wardrobe laminate
Squeaky hinges or channels. Additionally, the door refuses to shut properly
Laminate that's peeling off
Inadequate storage
From Barespace to Livspace!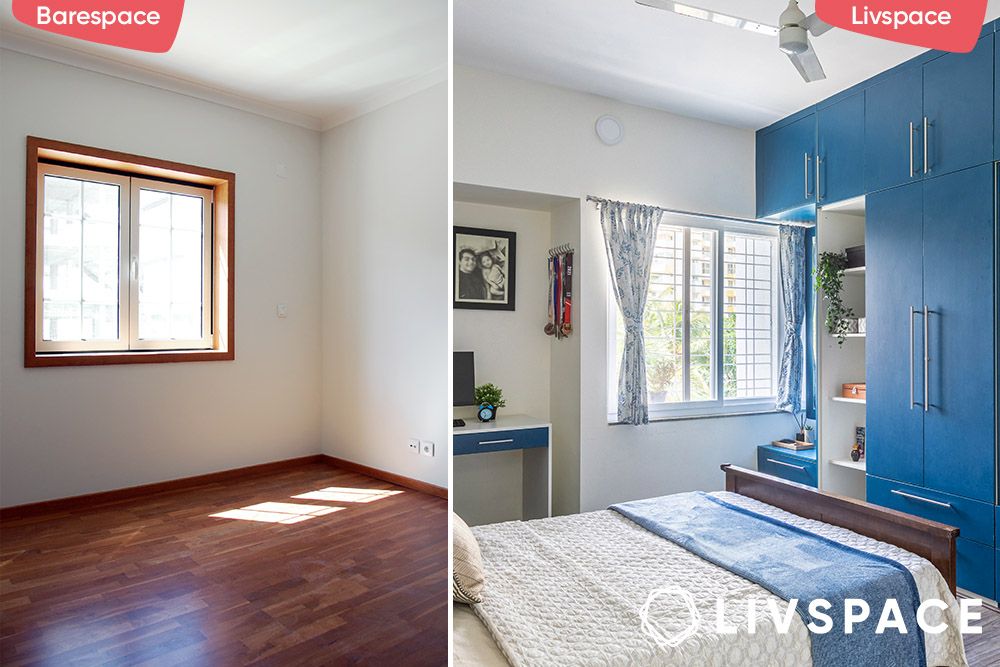 A good bedroom design is incomplete without a functional wardrobe. At Livspace, we have designed our wardrobes to be high-quality, stunning masterpieces!
All the reasons why this Livspace wardrobe is amazing:
This wardrobe comes with Livspace's AntiBubble technology that ensures a smooth and seamless finish
The hinges of this swing wardrobe are soft-closing due to our DuraBuild technology
With niches carved into the wall-to-wall wardrobe, you will never run out of display space!
#4: The Ghost of the Dull Bedroom Design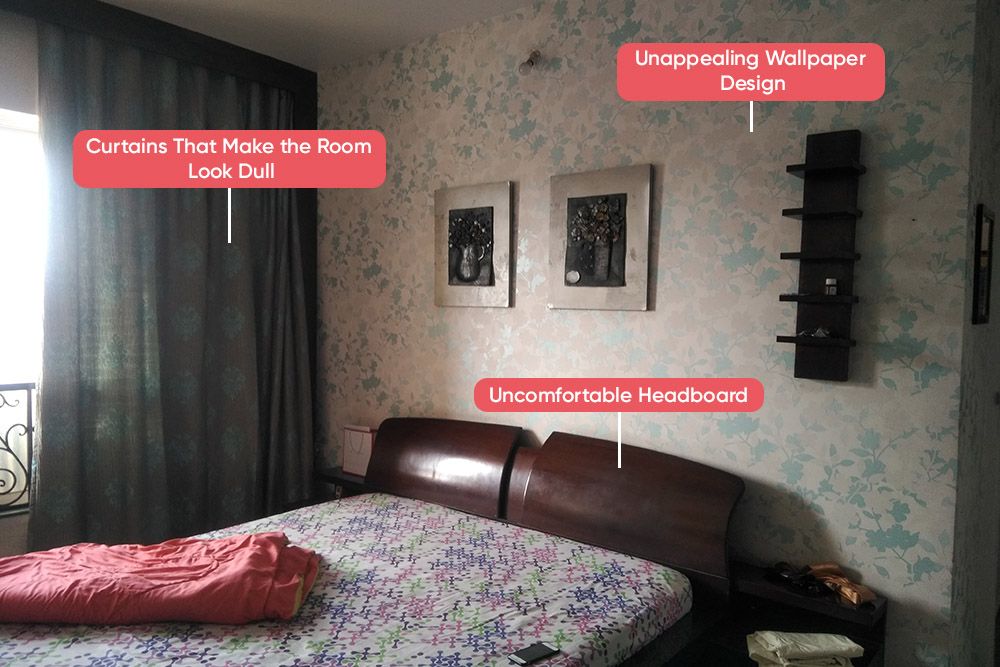 Poor quality is not just limited to materials or hardware, but also extends to design. Quality issues and an unappealing ambiance in your bedroom can easily disrupt your restful night's sleep. Common problems in a poorly designed bedroom include:
Lack of natural light. In addition, not enough artificial light
Incorrect selection of furnishings
An unattractive wall design. Moreover, a colour scheme that doesn't work for the space
An uncomfortable bed and headboard
From Barespace to Livspace!
For a bedroom to look and feel good, you need to consider several factors. Luckily, the experienced designers at Livspace can not only understand your requirements but also customise your bedroom to fit those needs.
Here's how we transformed this basic bedroom into a breathtaking masterpiece!
We chose a neutral colour palette with wooden accents to open up the space
Additionally, we incorporated lighting in the false ceiling as well as an upholstered headboard with a jaali wall panel, ensuring the room looks more spacious
For storage, we converted a 27″ duct space beside the bed into a dresser unit
How Can Livspace Help You?
With 146 quality checks, your home enjoys durable materials and long-lasting interiors
Our offerings come with revolutionary technology like DuraBuild, AquaBloc and AntiBubble
Our experienced team can design your dream home as per your requirements
If you want beautiful interiors for your home, then look no further. Book an online consultation with Livspace today.