The pooja room is a divine space at home, radiating positive energy throughout the day and maintaining the sanctity of the inhabitants. Cleanliness and orderliness are an absolute must when it comes to the prayer room. When you've identified the right space to build your pooja room according to Vastu guidelines, you should consider the design and storage options. We have some stunning designs for you. Take a look!
Pooja Room Storage Idea #1: Mix it Up!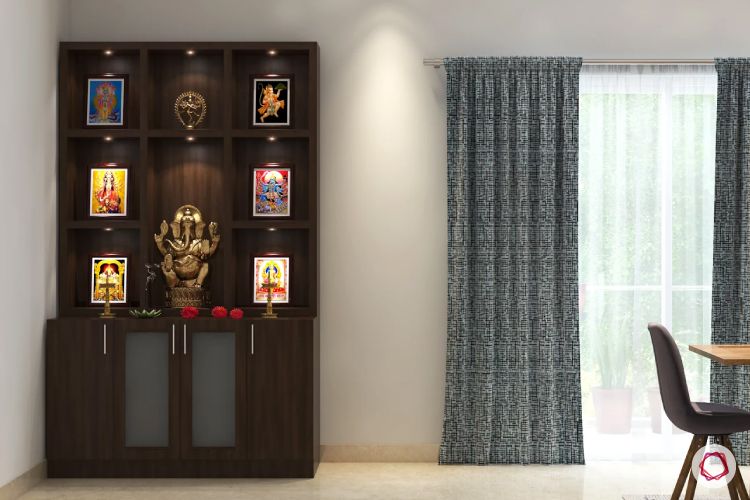 A combination of open shelves and cabinets will ensure that all your pooja samagri is in place. This kind of a pooja unit design will serves the dual purpose of display and storage at once. The open shelves can be utilised to place your deities, while your pooja essentials can go inside the cabinets.
Pooja Room Storage Idea #2: Stow it Away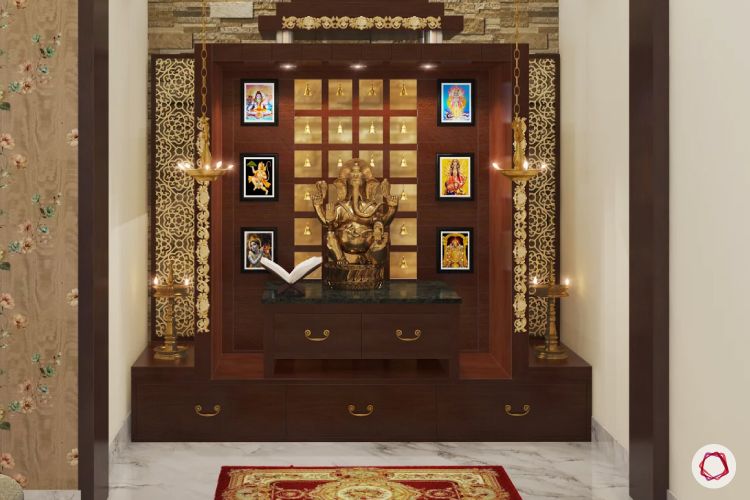 Drawers with handles are so easy to operate that your everyday pooja will become much more organised. Opt for ornate metal handles if your home has a traditional design, or go for simple ones, but make sure it matches with the design of your room. This will ensure that your platform steers clear of clutter!
Pooja Room Storage Idea #3: Sleek & Glossy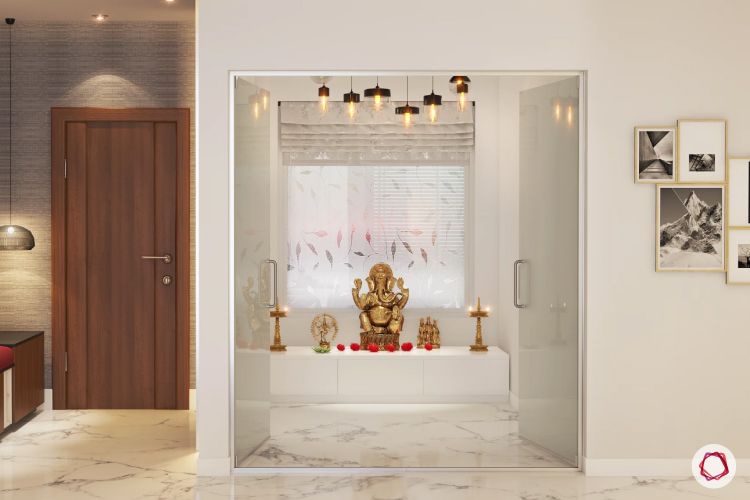 With more homeowners opting for contemporary home interiors, a prayer corner with seamless storage is a must-have! Handle-less, soft-push drawers can do the trick when you are looking for something streamlined for this corner. This will give your room a clean, no-frills look!
Pooja Room Storage Idea #4: Carve a Niche!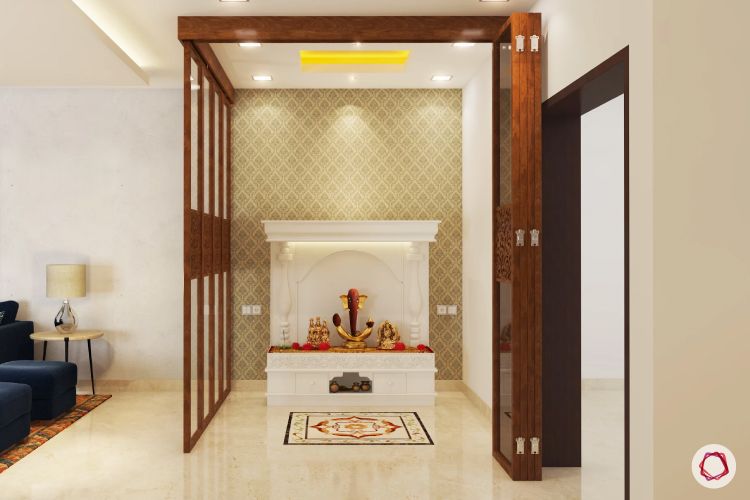 A pooja unit with a carved out open cavity in the centre will make it functional as well as practical. You can keep all your everyday pooja essentials within arm's reach and the other samagri can be kept in cabinets or drawers.
Pooja Room Storage Idea #5: Keep it Simple!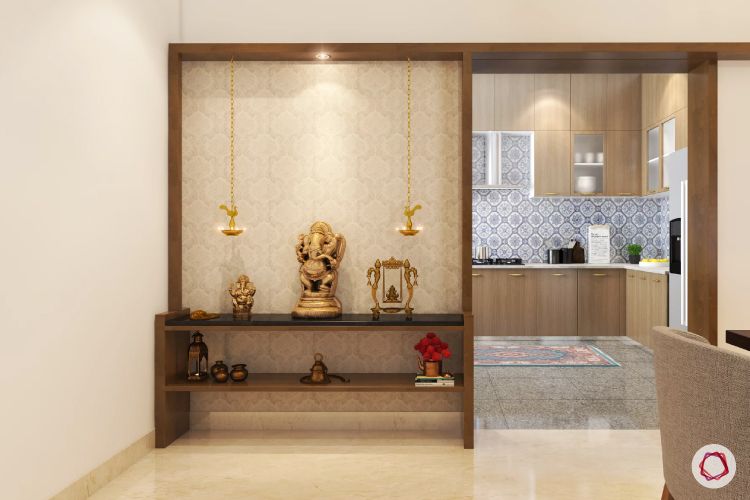 If you are the type of person who likes to keep everything on display, along with idols of gods and goddesses you worship, then this is the kind of storage that you should go for. A simple platform for the idols and a platform underneath it to keep your pooja samagri. Clean lines and easy access are the highlights here.
The next time you're planning to build a pooja room or a pooja unit at home, don't forget to skim through these ideas that aren't just pretty, but offer storage too. Write to us at the email ID mentioned below with feedback, comments and ideas!
If you enjoyed reading this, take a look at: Unique Prayer Room Door Options.