Finally, the day is here and you're shifting to new house! After so many years of struggles, hard work and planning, you can see your dream coming true right in front of your eyes! But, wait! Before you move in, there are some things that you must keep in mind to ensure the entire process goes smoothly. We've created this checklist of things you should do to ease the shifting to new house process to avoid any hassles. Read on.
#1: Take a Walkthrough of Your Home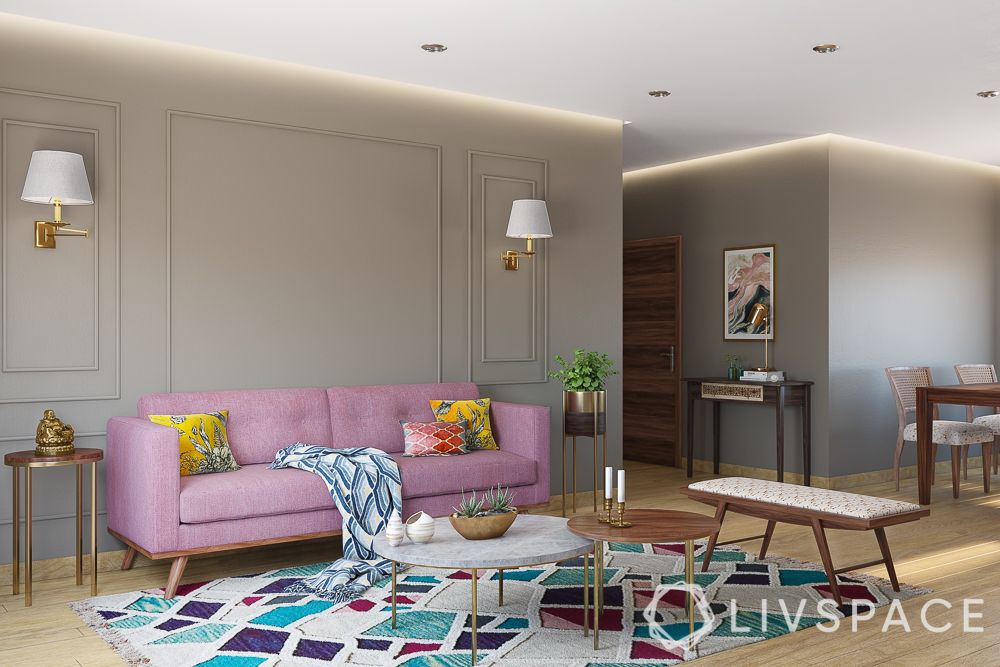 The first thing that you must do while moving into a new house is to take a complete walkthrough of the property. Walking through the empty house can help you plan how and where to place your furniture and other items. In addition, this step will also ensure that there are no pending repairs, leakages and other roadblocks to shifting to new house. If you haven't yet purchased your furniture, consider using a tape to measure the dimensions of the empty rooms and accordingly select pieces that will be a perfect fit. Finally, if a physical walkthrough is not possible, opt for a virtual one.
#2: Make a Moving into a New House Checklist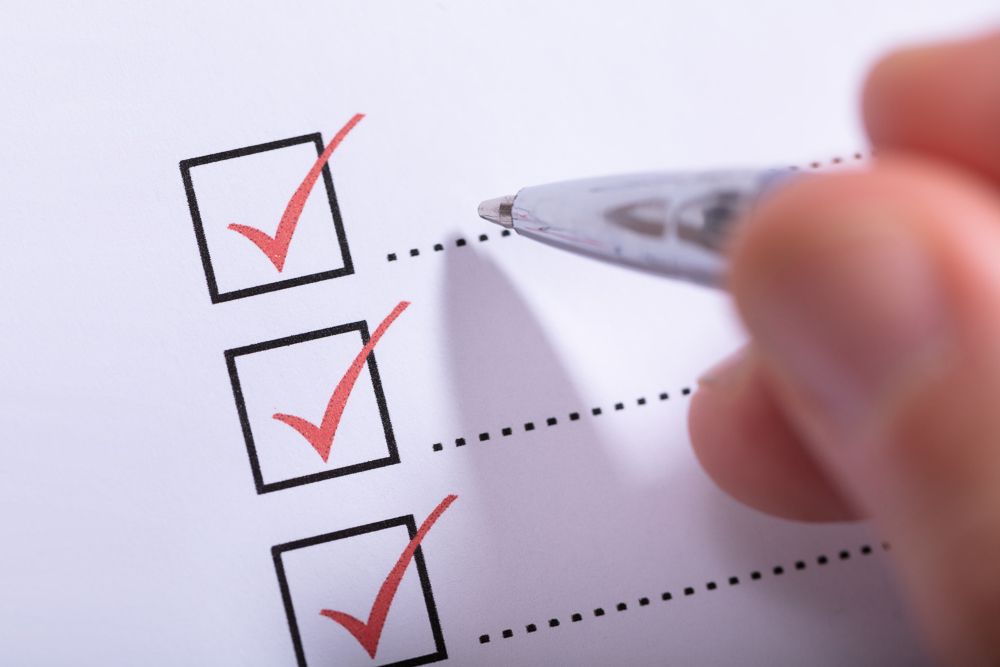 Feeling overwhelmed? We understand! Moving into a new house is never easy, especially with the vast number of things that you must keep in mind. The easiest way to do this is to create a moving into a new house checklist. If you try to remember things, chances are you'll end up forgetting something important. By noting down everything that is pending, you can not only ensure that you don't miss anything but also create a prioritised list instead of wasting time doing things that could have been done later.
#3: Plan and Unpack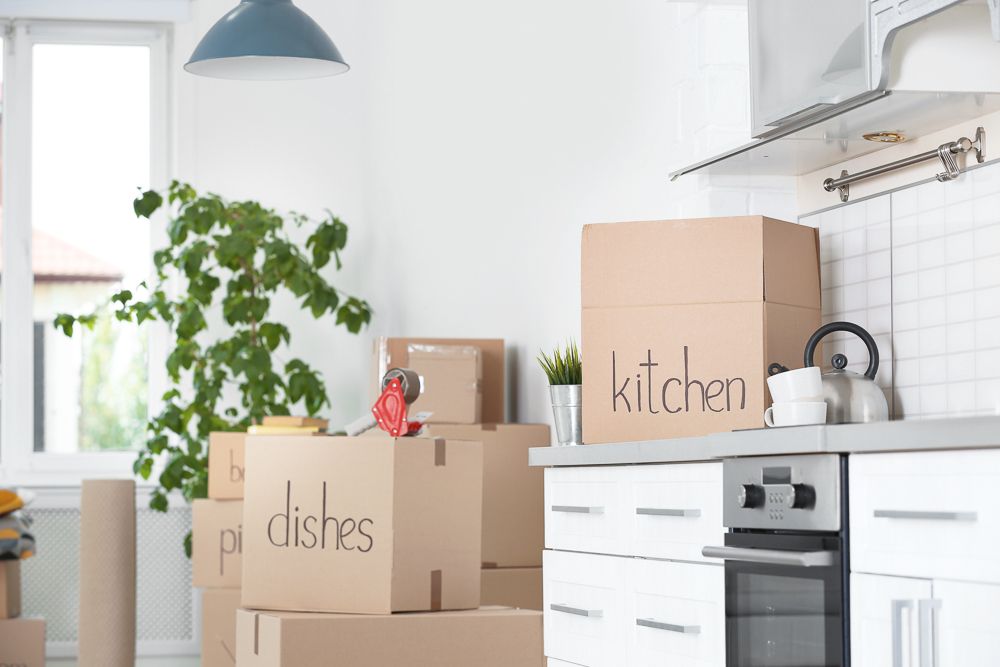 One of the biggest mistakes you can make while shifting to new house is unpacking haphazardly, without any plan. While unpacking, the new home essentials should come out first, along with other necessities like medicines, clothes, cutlery, pillows, blankets etc. An easy way to do this is to create separate boxes and label them at the time of packing. For instance, have separate cartons for your bedroom essentials, kitchen essentials etc. Also, while unpacking, first create a priority list. Based on this, start unpacking your boxes after moving into a new house.
#4: Invest in Essential Furniture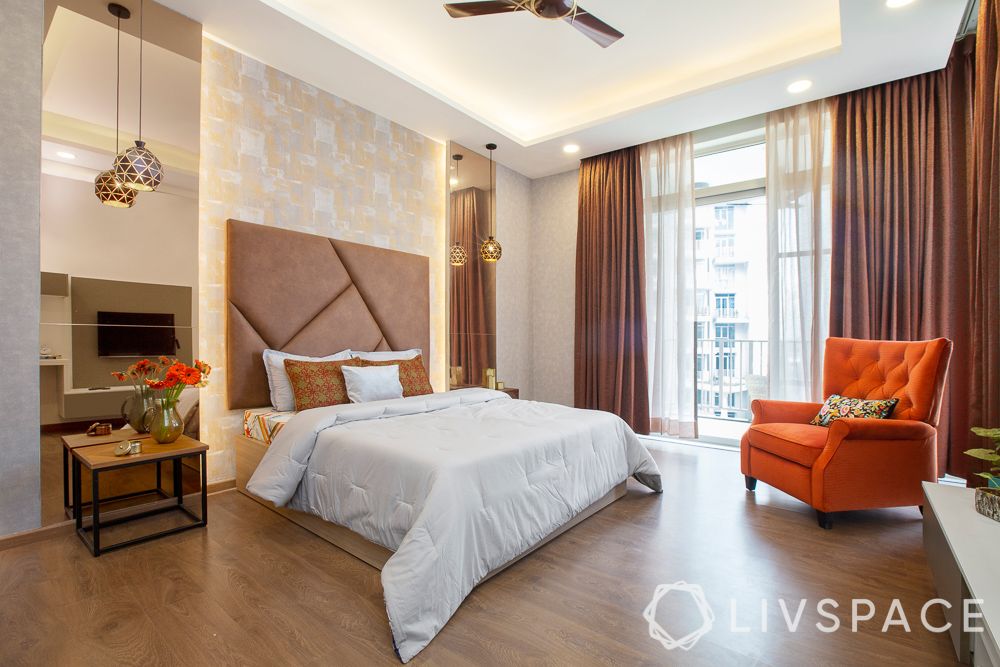 We understand the urge to fill up your new home with gorgeous and efficient furniture after shifting to new house. But this can be a big mistake! When you are moving into a new house, you first need to invest in some must-have new home furniture. These include a bed, a sofa, a table and a sturdy chair. This will ensure that you do not end up buying something that you don't need. Once you have purchased these pieces of furniture for new home, you can slowly start buying other things that you feel you need. But remember to create a list and stick to a budget so that you don't end up overspending.
#5: Start Neutral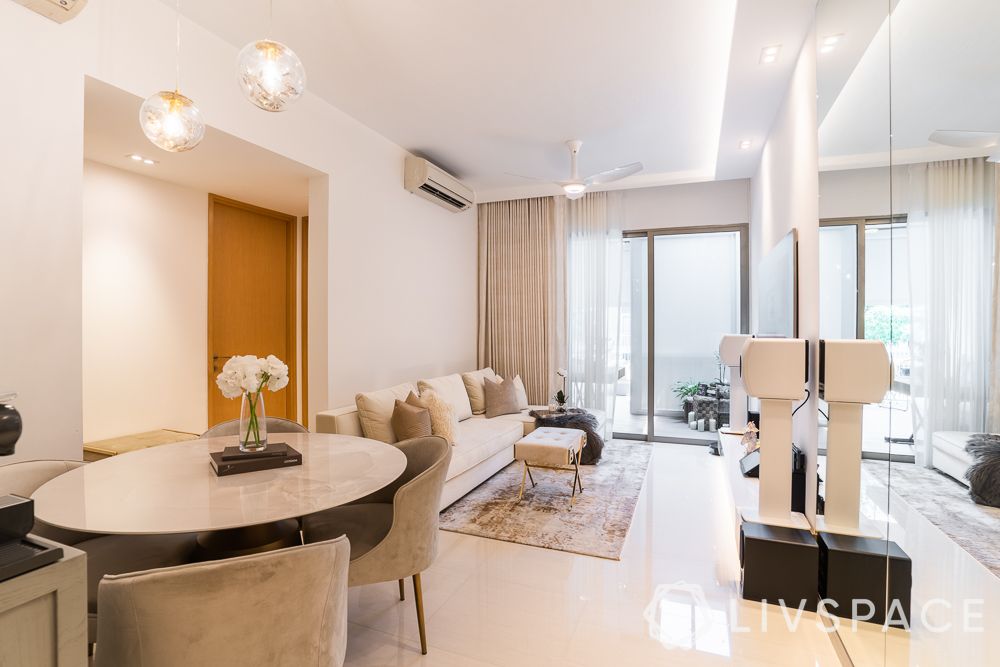 Are you someone who loves bright and vibrant colours? While you might be tempted to do up your new home in lively colours, it is best to wait. You don't want to go ahead and splurge on a bright yellow sofa and then realise later on that it clashes with the pastel aesthetics you want for your home! So, while shifting to new house and doing the decor, start with neutrals. This will help you build your design style gradually, without having your new home essentials clashing with your decor pieces.
Check out wall paint colours:
#6: Set up the Utilities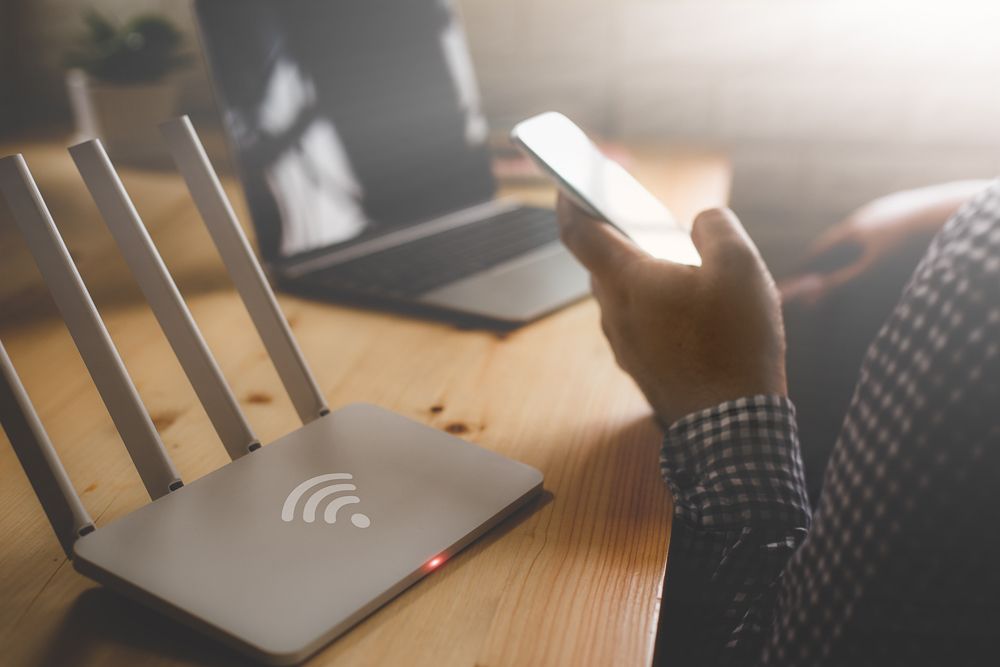 What's worse than moving into your new home and not having WiFi? While creating your moving into a new house checklist, don't forget to set up your utilities. This includes electricity, water, gas, WiFi, telephone line, etc. Ideally, all of this should be done before you move in. To ensure you don't forget anything while shifting to new house, take out some time and create a checklist of the utilities you need to set up, including the contact numbers of the people who can help you. Do this at least a few weeks before your move-in date so that you have ample time to check everything off your list.
#7: Discard Things That Do Not Serve any Purpose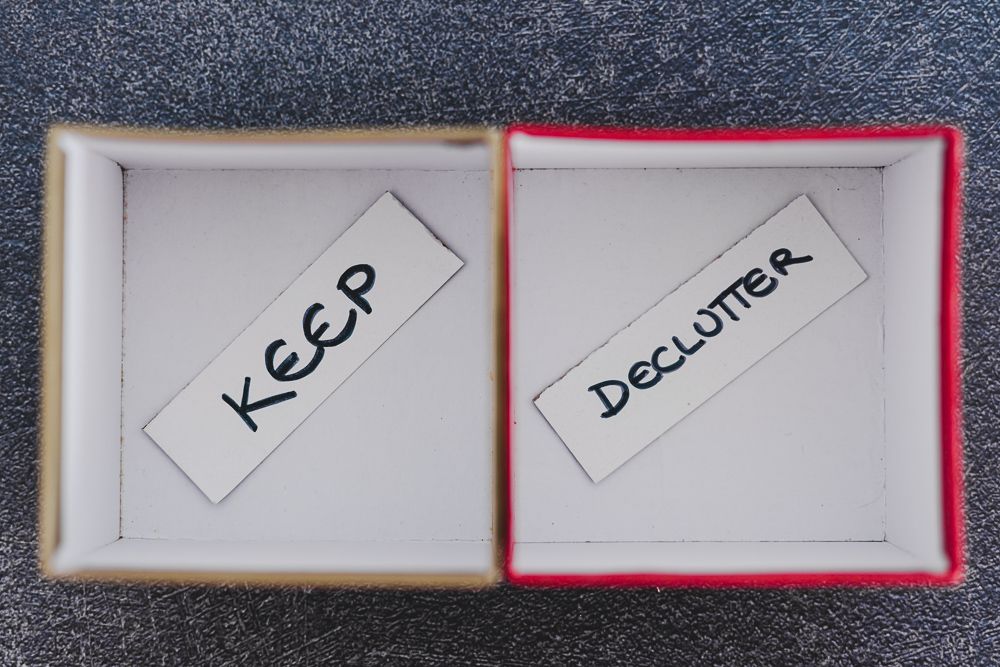 Let's accept it, Indians love to hoard! Also, we are a nostalgic bunch and can't seem to throw away things that hold some memories for us. But when you are shifting to new house, it's important that you do not clutter the space with unnecessary things. Moreover, clutter is not good for the vastu of a new home. While decluttering, follow the 90/90 rule of minimalism. Have you used an item in the last 90 days? Will you use it in the next 90 days? If your answer is no to both these questions, get rid of that item.
#8: Ensure You Add Ample Storage Solutions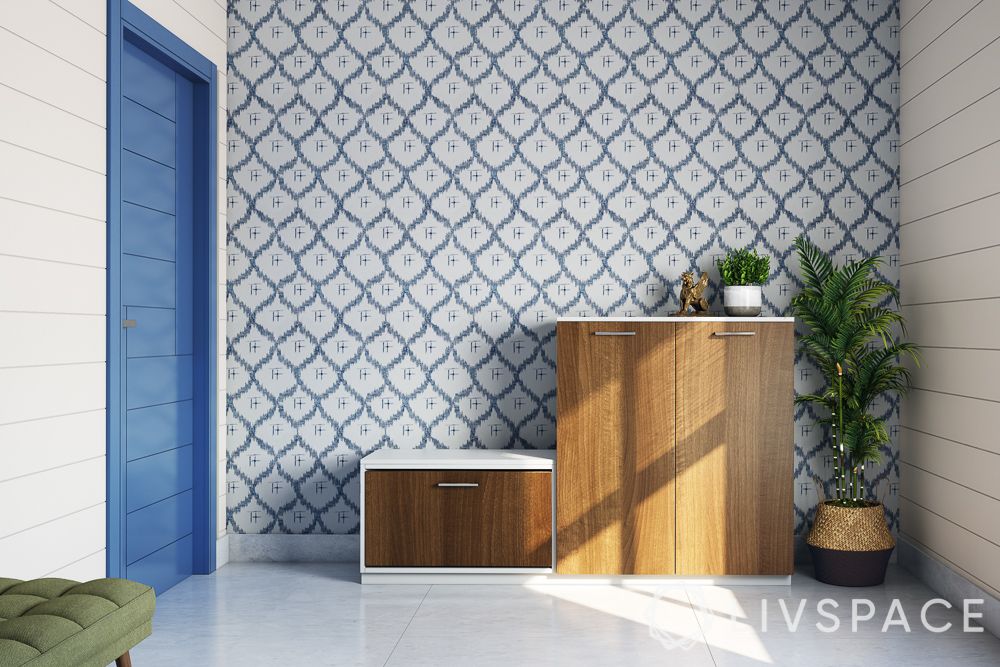 We've said it before and we're going to say it again, you can never have enough storage! While selecting new home furniture while shifting to new house, do not compromise on storage. Be it cabinets in the kitchen, wardrobes in the bedroom or a storage unit in your entryway, ample storage will ensure your comfort and convenience. In case space is scarce, opt for multifunctional furniture for new home that comes with hidden storage.
#9: Deep Clean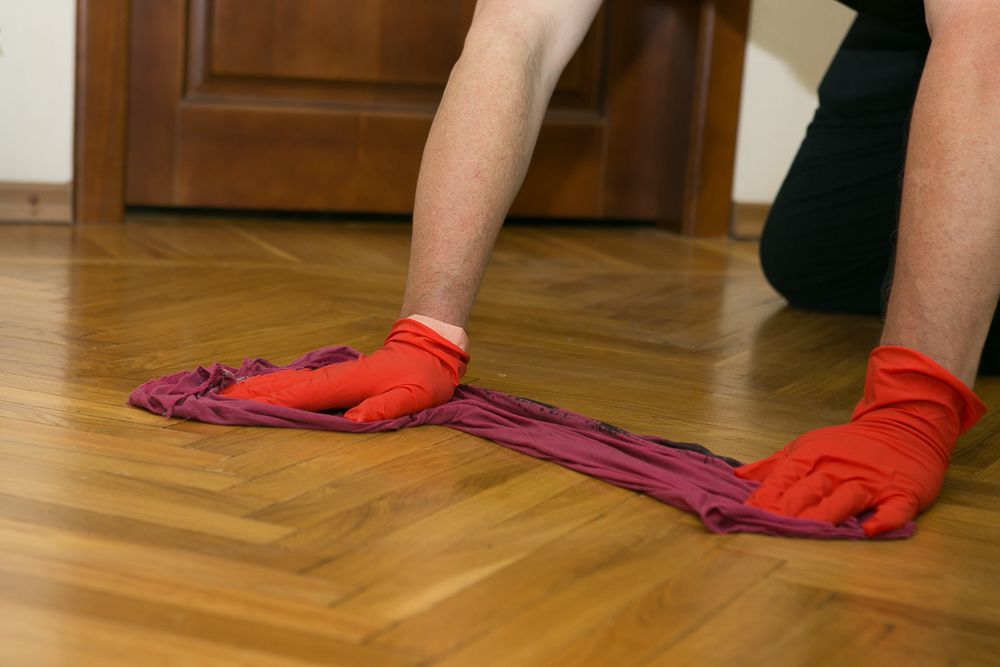 Done moving in? Before you decide to order some pizza and sip on a chilled beer, don't forget to clean up! And when we say clean up, we don't just mean a perfunctory sweep. Your new home needs to be deep-cleaned before it's ready to be lived in. Moreover, you can never be too careful of the COVID-19 virus and cleaning your home will ensure your and your family's safety.
#10: Update Family and Friends With Your New Contact Details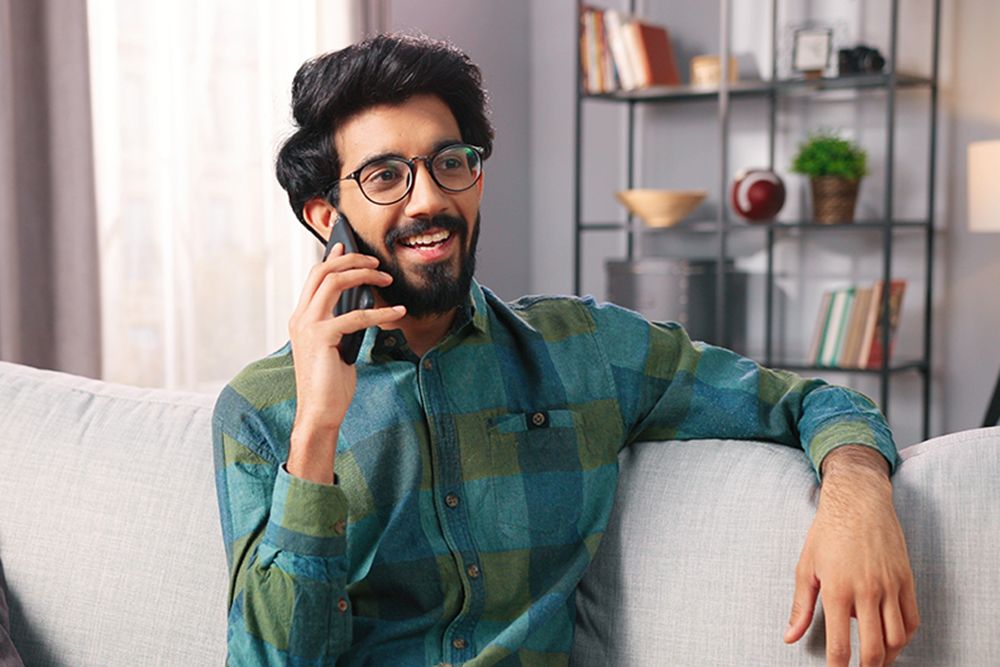 And finally, after shifting to new house, don't forget to inform your friends and family members of your new contact details. This includes your address and new phone number if any. Once you're all set in, go ahead and invite them over for a fun housewarming party!
Shifting to new house may seem like a daunting task, but we hope this article made it a little easier for you. If you are a first-time homeowner, check out these 10 secrets to get interiors on a low budget.
How Can Livspace Help You?
We hope you found our ideas useful! If you want stunning interiors, then look no further. Book an online consultation with Livspace today. Delivering safe home interiors has been our No. 1 priority. Click here to find out how interiors are being delivered following all safety protocols.
Wondering how our customers feel about working with Livspace? You can check out the Livspace reviews here!
Send in your comments and suggestions at editor@livspace.com