Balconies are special. You start your day here with a breath of fresh air and a cup of coffee for company. Some people look at balconies as a necessity while looking for homes. It not only completes your home, but also gives you an opportunity to add that special corner. But did you know that you should consider vastu guidelines for your balcony, too? If it faces the wrong direction, it can lead to major problem at home. Read on to find out what are some of the things that you should keep in mind.
Vastu for Home Balcony #1: Location and Direction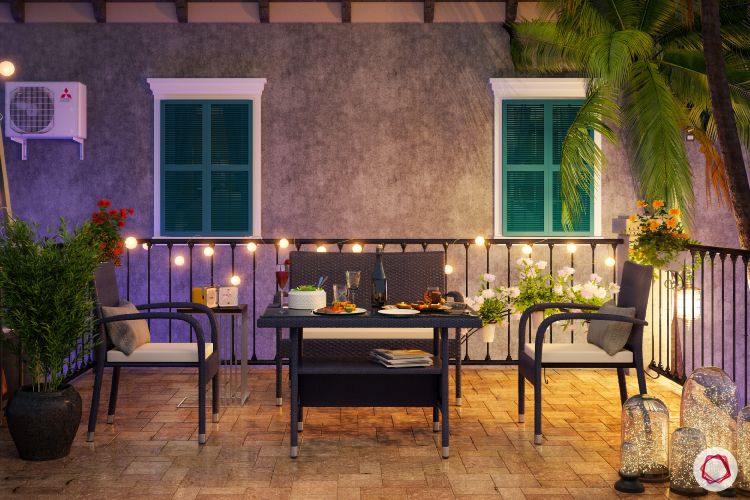 Vastu experts say that the balcony at home should be situated in the North, East or North-East direction. This is the ideal direction since this is the area that receives the maximum amount of sunlight. South or West is considered negative directions for building a balcony. Also, the floor of your balcony should be lower than the floor of the main building compound.
Vastu for Home Balcony #2: Furniture Placement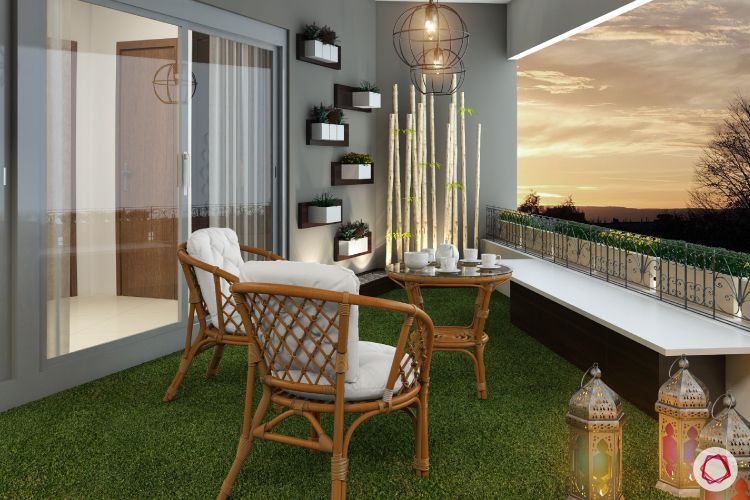 Furniture is an important part of the balcony since it's an area that is utilised to sit, relax and unwind. So what is the right furniture for your balcony? You certainly cannot put an entire sofa out there. Vastu experts say that heavy furniture like chairs, bean bags, stools and tables should be placed in the South-West corner of the balcony. If you like swings, then make sure you place one that faces the North or South direction. This is considered auspicious according to vastu shastra.
Vastu for Home Balcony #3: Roof Matters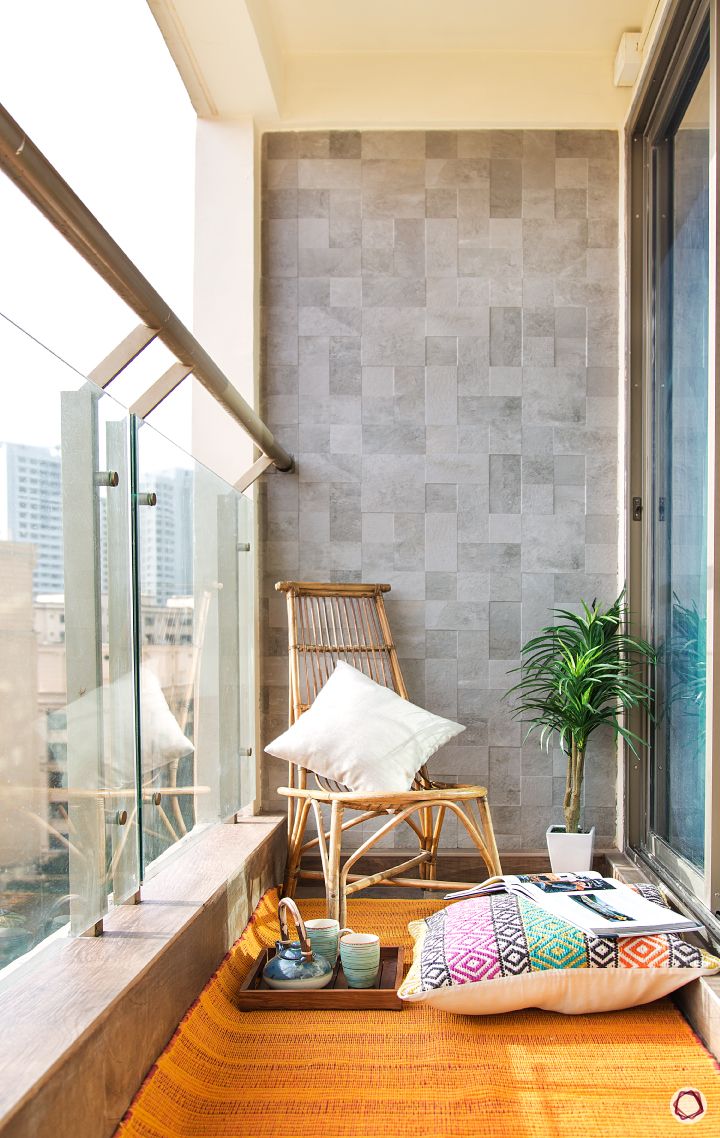 The roof of your balcony should always slope towards the North or East direction and never towards the South or West. Vastu experts also say that the height of the roof should be lower than the roof of the main building. Also, avoid using asbestos or tin as the material for the roof of your balcony.
Vastu for Home Balcony #4: Balcony Decor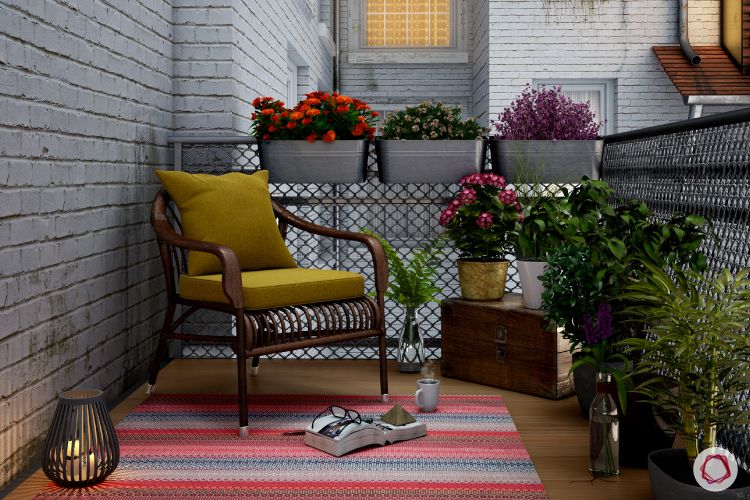 Vastu suggests placing smaller flower pots in your balcony, as they attract positive energy. Avoid keeping very huge plants. Also, choose colourful flowers for your balcony and never place creepers, since they attract negative energy into your home and obstruct sunlight. Always place flower pots in the West, South or South-West part of your balcony. Steer clear of the center.
Vastu for Home Balcony #5: Choose the Right Lights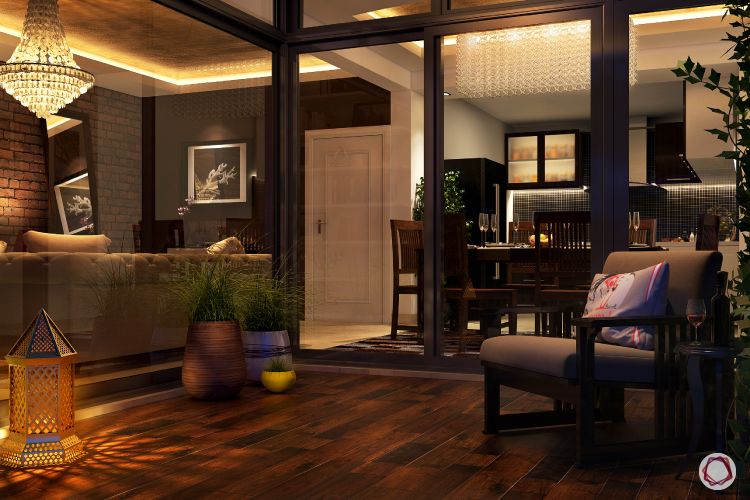 We all know how much we would love to gaze at the stars while talking about everything that happened during the day with our significant other. But why don't you throw in some soothing light in there? Vastu experts say that sitting in a dark or very dimly lit balcony can lead to negativity. Try investing in some pretty lamps that do not give out very harsh light for your balcony.
Vastu for Home Balcony #6: What About Colours?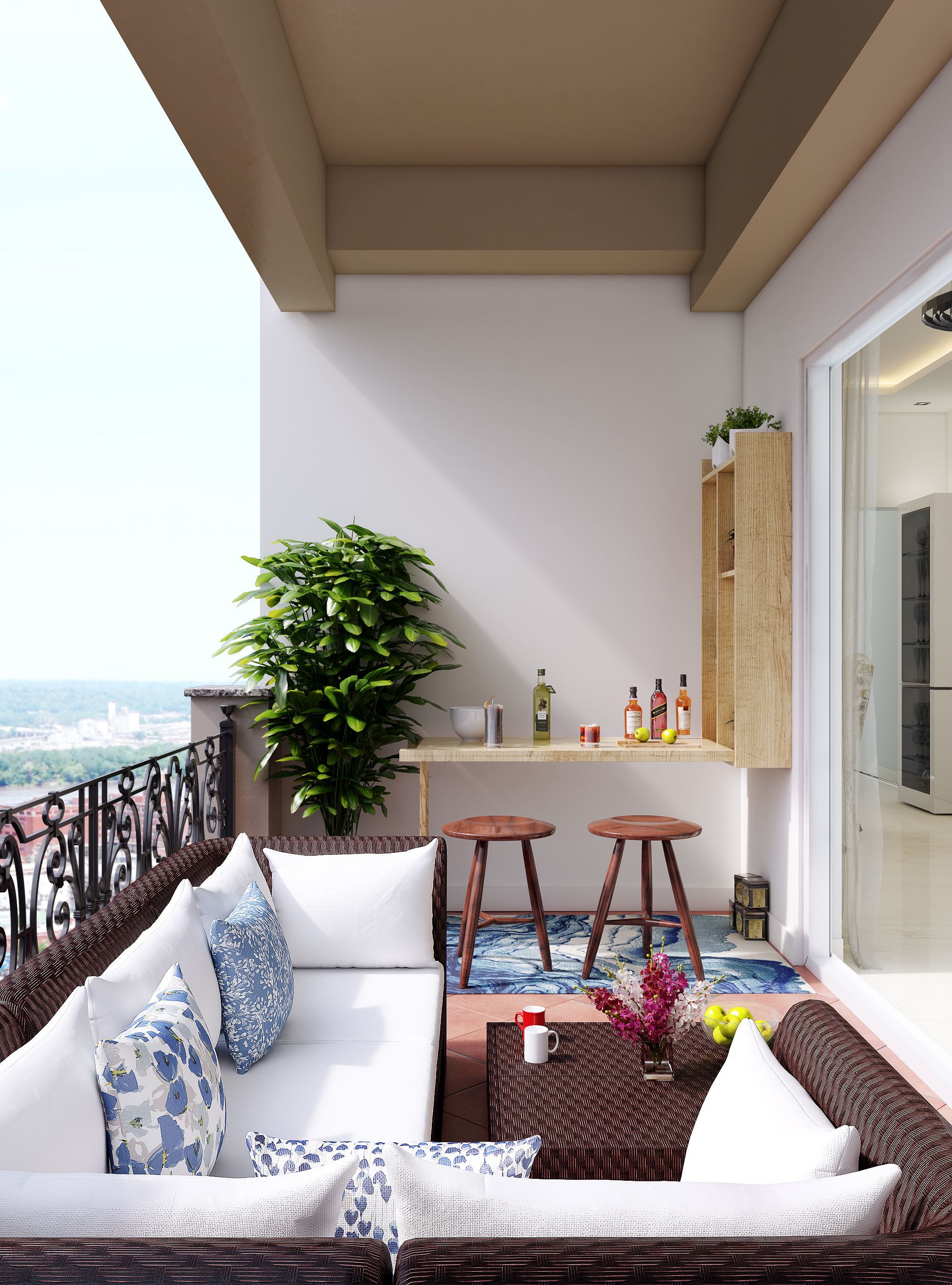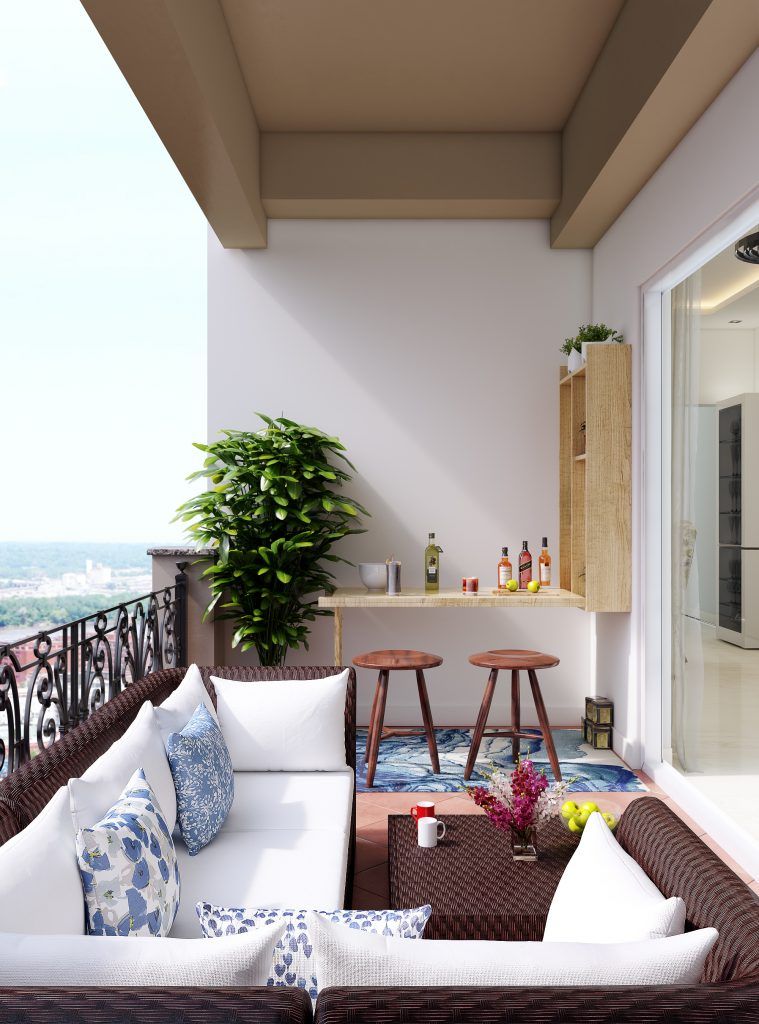 The balcony is one spot at home where your mind tends to relax and you might also enjoy meditating in there. You do not want to use dark colour on the walls to spoil the experience for you. According to vastu, calm colours like white, beige, blue and lighter tones of pink are perfectly fine for your balcony.
Check out stunning balcony designs here:
Now that you know what vastu shastra has got to tell you about your balcony, we are sure you will follow these simple tips the next time you're designing one. For more inspiration on beautiful balconies, go here.
Send in your comments and suggestions.
— editor@livspace.com