Do you feel low often? Have you been feeling like everything is going wrong for you? Well, it could be because you've a case of bad vastu in your home. You must have heard people saying that south-facing homes are bad as per vastu. If you have a south-west facing house, you need to ensure that each and every room follows vastu principles to avoid any doshas (defects). Here is a guide with 7+ tips that will help you to do exactly that:
Why Does Direction Matter in Vastu Shastra?
Every portion of your home experiences different energies based on the direction it is located in and its distance from the centre. All directions are represented by different ruling planets, and this is why you find different energies present in your home.
The south-west direction is ruled by 'Nairuti', a demon who's associated with poverty, bad temper and illness. Vastu Shastra recommends filling the south-west part of your house with heavy items and furniture to reduce the impact of the negativity.
Is South-West Facing House Good or Bad?
Although a south-west facing house is considered the least favourable as it invites negative energy inside, you can shield this side of your home and bring stability instead. Following certain vastu principles can even make you feel extremely secure in your south-west home.
One way would be to build higher boundary walls in the south, west and south-west directions of your plot. You can also keep large, heavy furniture and machinery in south-west direction to make it heavier and weaken the influence of its energy. Similarly, you can keep the north-east corner fairly empty to increase the amount of positivity. Here are more such tips to fix the vastu for a south-west facing house.
South-West Facing House Vastu Tip #1: The Main Entrance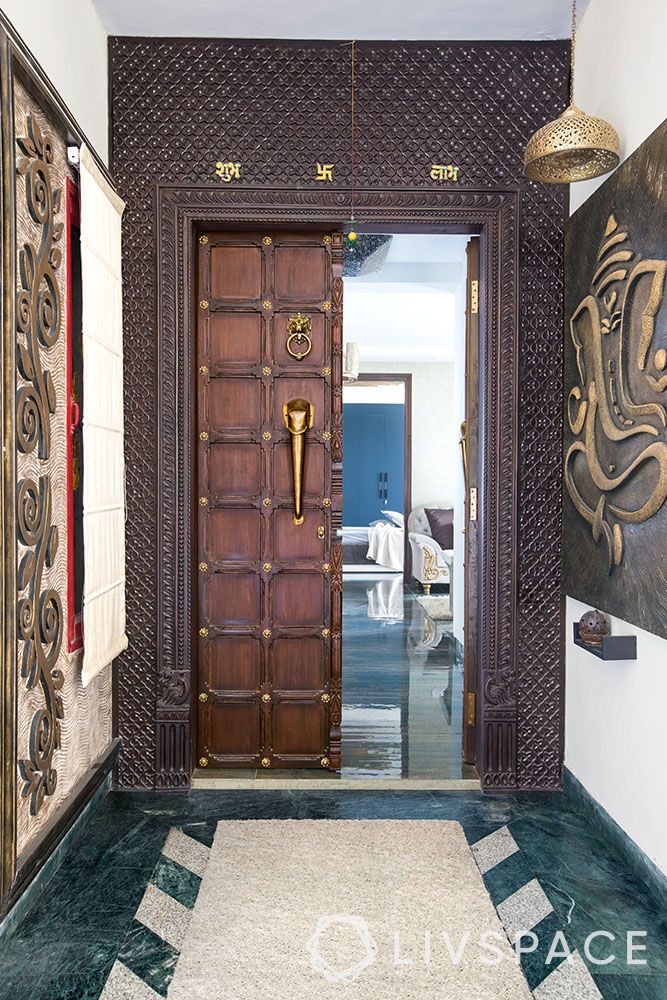 Your main entrance allows positive energies to enter your home. A door that opens towards the south or south-west can have some negative repercussions. Ideally, your main entrance should open towards the north, east or north-east. Now, if your door already faces the south-west, here's what you can do: fix two Hanuman tiles with Gada or Gayatri Mantra outside the door. And if you have a blank wall, place a picture or a statue of Ganesha to ward off the negativity.
South-West Facing House Vastu Tip #2: The Living Room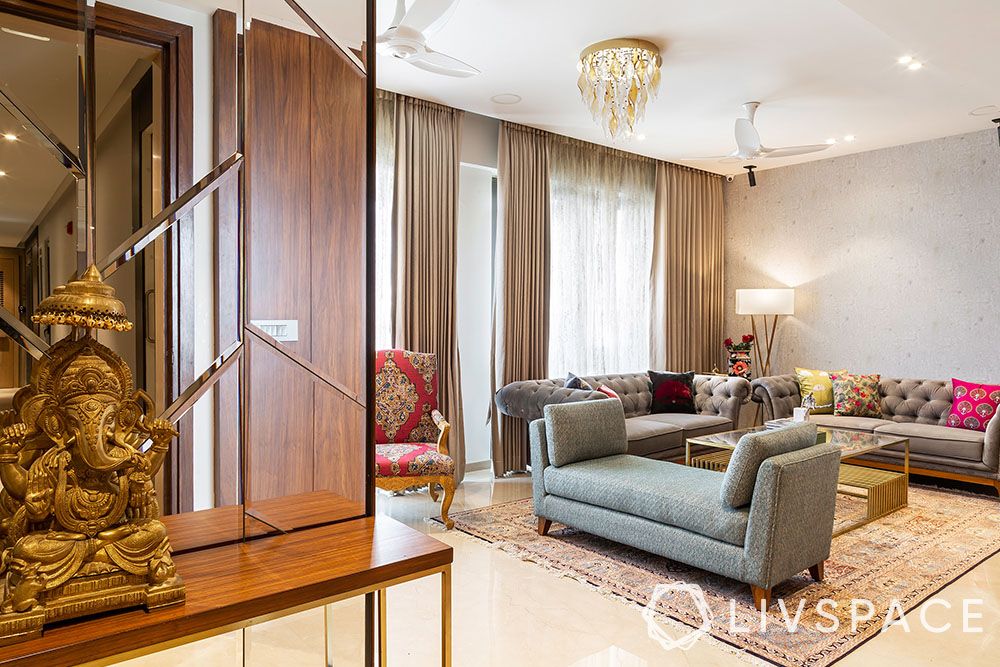 The living room in a south-west facing house should follow all the principles required to make the home vastu-compliant. Vastu experts say that clean lines and rectangular spaces are auspicious. So, if you are looking for remedies for a south-west facing house, ensure that your living room is in the shape of a rectangle. Choose furniture with clean lines and opt for a white/peach/yellow colour theme for your living room.
South-West Facing House Vastu Tip #3: The Kitchen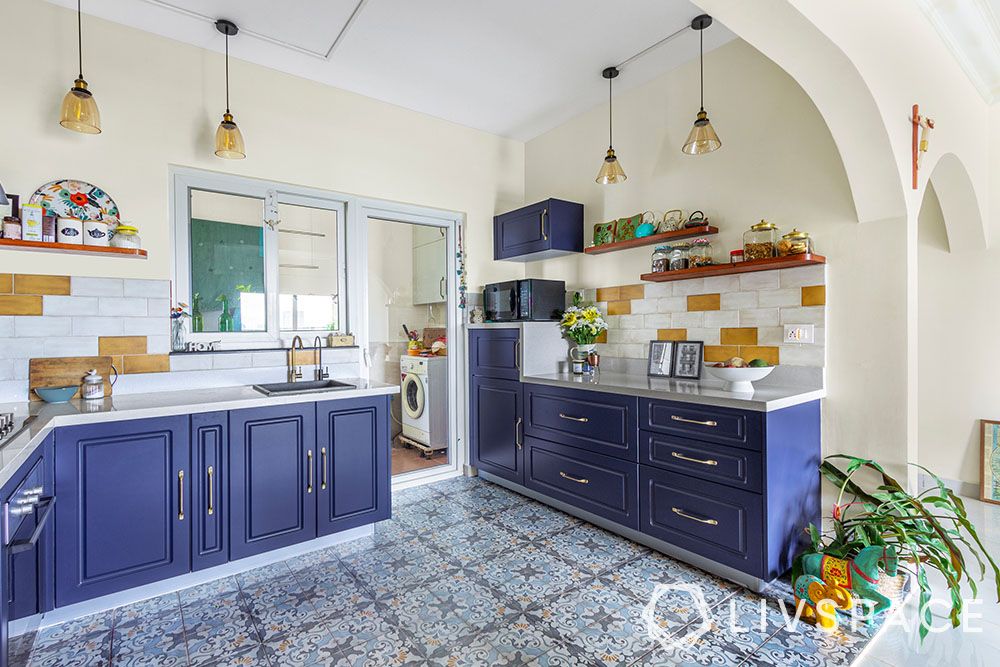 As per vastu, the kitchen in a south-west facing house should be in the north-east corner. However, agni (or the fire element), which rules over the kitchen, is also the ruler of the south-east direction. Hence, having the kitchen in the south-east direction or even placing the stove in a way that you can face the south-east while cooking is auspicious and will get rid of negative energies. While choosing the kitchen vastu colours, opt for vibrant shades that will spread positivity throughout the space.
South-West Facing House Vastu Tip #4: The Bedroom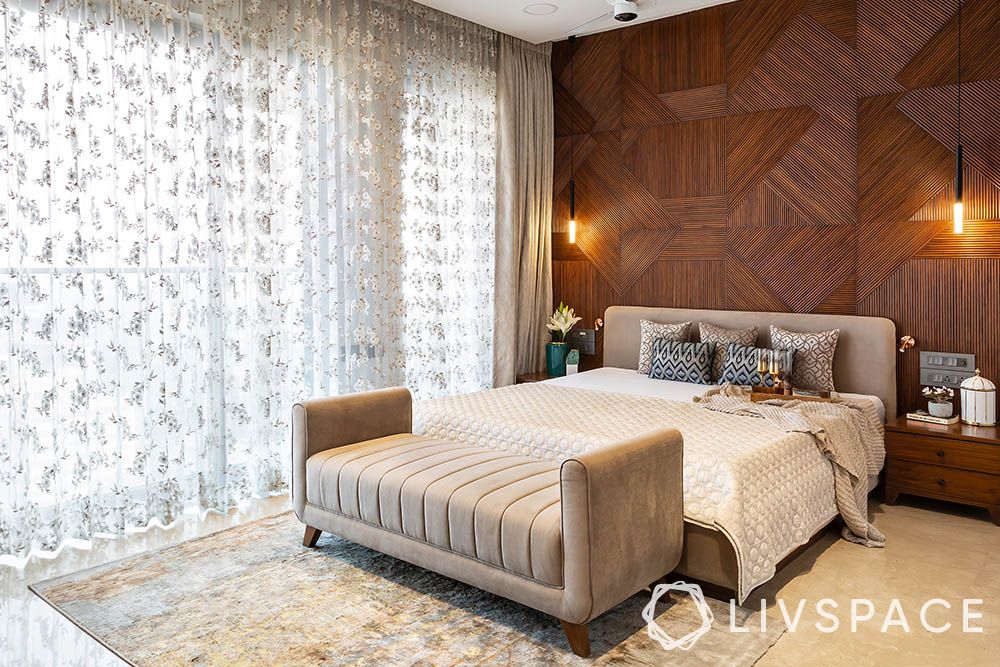 Earth, an element which symbolises stability and prosperity, is considered to govern the south-west. As such, it's auspicious to place your master bedroom in the south-west direction, as this will ensure a stable and prosperous life. In addition, this direction can also have a positive influence on the health and well-being of your family. However, if your bedroom is in the south-east or north-east directions, it can cause conflicts within the family.
South-West Facing House Vastu Tip #5: The Bathroom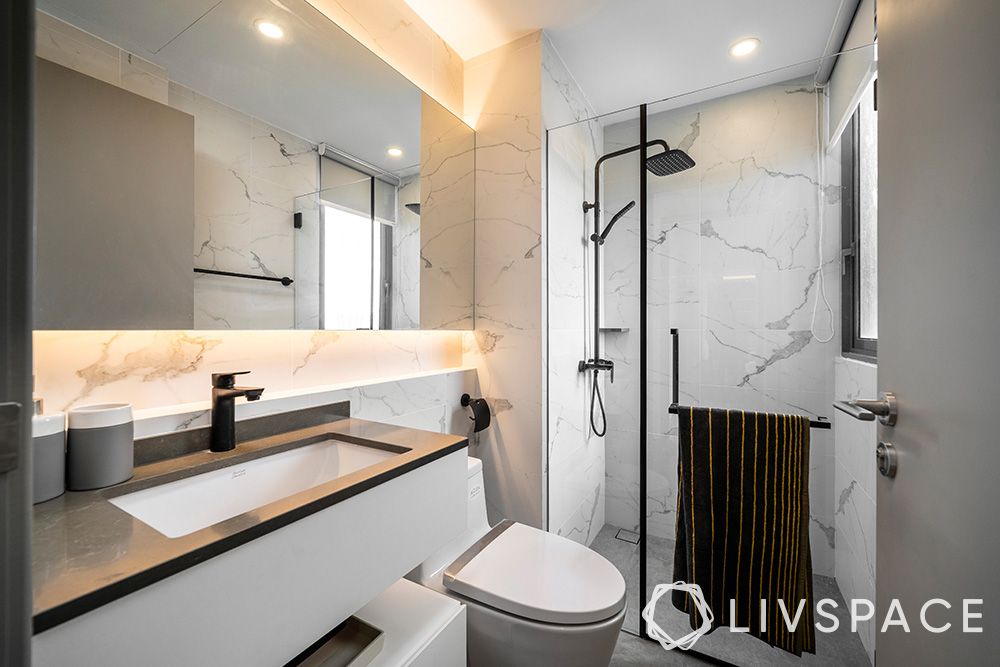 Most people ignore bathroom vastu while designing their homes. But the bathroom often festers negative energies. Not following vastu principles can harm the happiness and well-being of you and your family members.
If the toilet is in the south-west direction, keep the doors closed at all times. This will ensure that negative energies do not enter your home. Ideally, your bathroom should be in the north or north-east directions.
Do not build the bathroom next to the pooja room or kitchen as this can cause health issues. Similarly, septic tanks should also be placed in the north-east corner of your home.
South-West Facing House Vastu Tip #6: The Pooja Room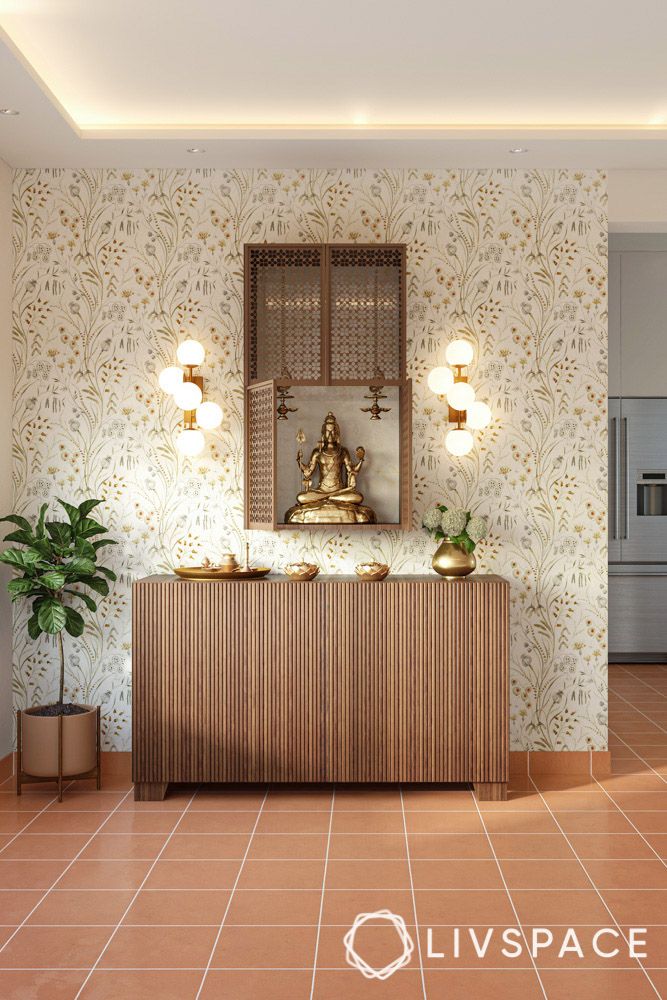 The best direction for pooja rooms and mandir units is the north-east, but you can also place them in the east or north part of your home. Avoid making a bathroom or a staircase near it, as these spaces can drain the positive energy created by the pooja room in your house. You can place your storage near the south wall of your pooja room to avoid interrupting the flow of positive energies.
South-West Facing House Vastu Tip #7: The Balcony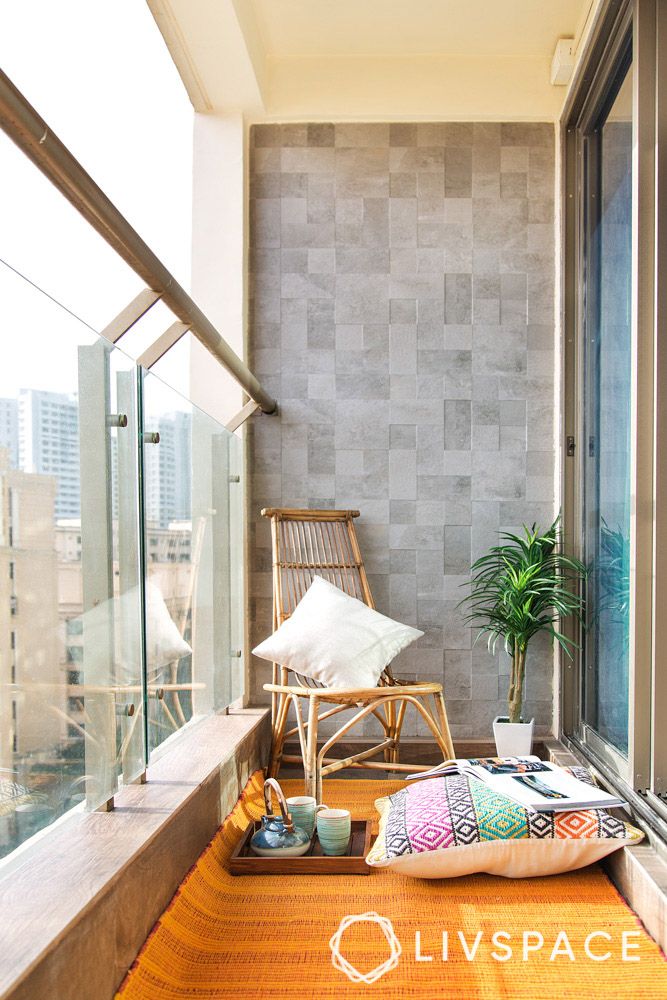 The health of women in your house is positively impacted if you make a balcony in the north, east or north-east part of your home. Also make sure that there is enough sunlight flooding your balcony. A balcony in this direction can also improve your social life.
Also Read: West-Facing House Vastu Plan: 10 Important Tips You Must Know
Other Tips That You Must Consider
Paint Om, Trishul and Swastika symbols on all the doors in your house
Try to place a big water body in the north-east
Leave open spaces in the north-east
Place a bore well in the south-west zone
Build a sloping balcony in the north or north-east direction
Make a parking space in the south-west direction
Build a staircase near the south or west walls
Have an even number of doors and windows in a south-west facing house
These vastu tips for a south-west facing house will ensure good luck and prosperity to you and your family.
Also Read: In Need of South-Facing House Vastu Tips? Here Are 6 Remedies for a South-Facing House
How Can Livspace Help You?
We hope you found our ideas useful! If you want beautiful interiors for your home, then look no further. Book an online consultation with Livspace today.
Wondering how our customers feel about working with Livspace? You can check out the Livspace reviews here!
We love hearing from you! Write to us with your comments and suggestions at editor@livspace.com