Just like every person is unique, so are homes. Big, small, modern, traditional – every home has a story to tell. Dipti and Parag Shah's Mumbai house is one such project that was a dream to design! Their home was a challenge – and we, at Livspace, love challenges! The Shahs were clear that they wanted a spacious, clutter-free and storage-efficient home. But that wasn't the challenge – the size of their apartment was! Our designer, Neha Desai, was up for the task! She transformed this 800 sq. ft. compact space into a home that is spacious, and perfect for a family of 3!
We caught up with Neha to know the secret behind designing such a compact apartment. She revealed 3 tips that you can steal from the Shahs' home. So here's how to make a small apartment look large.
#1: Use a Neutral Colour Palette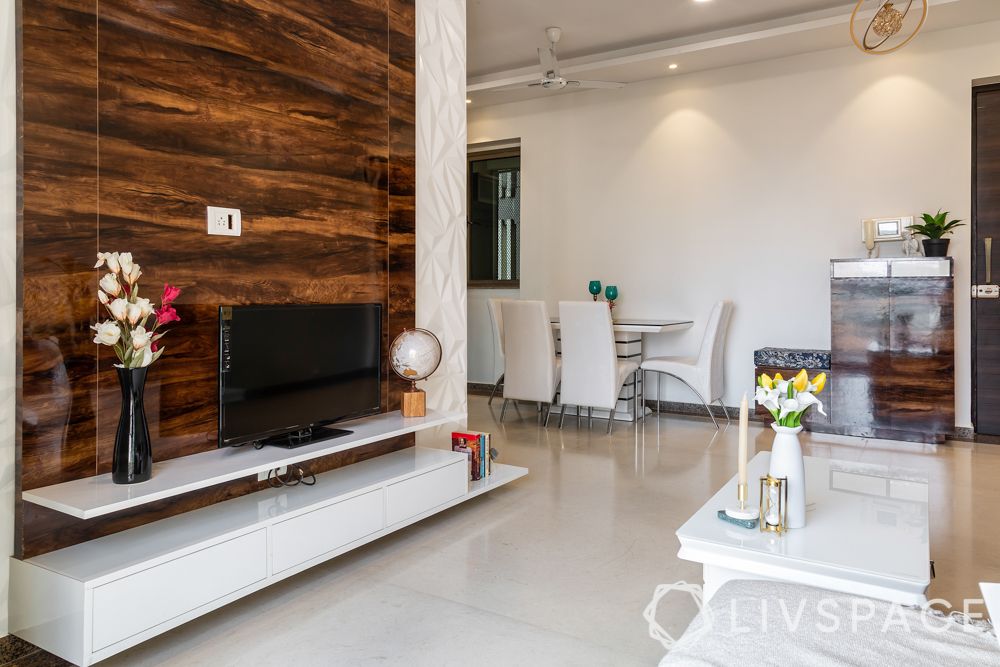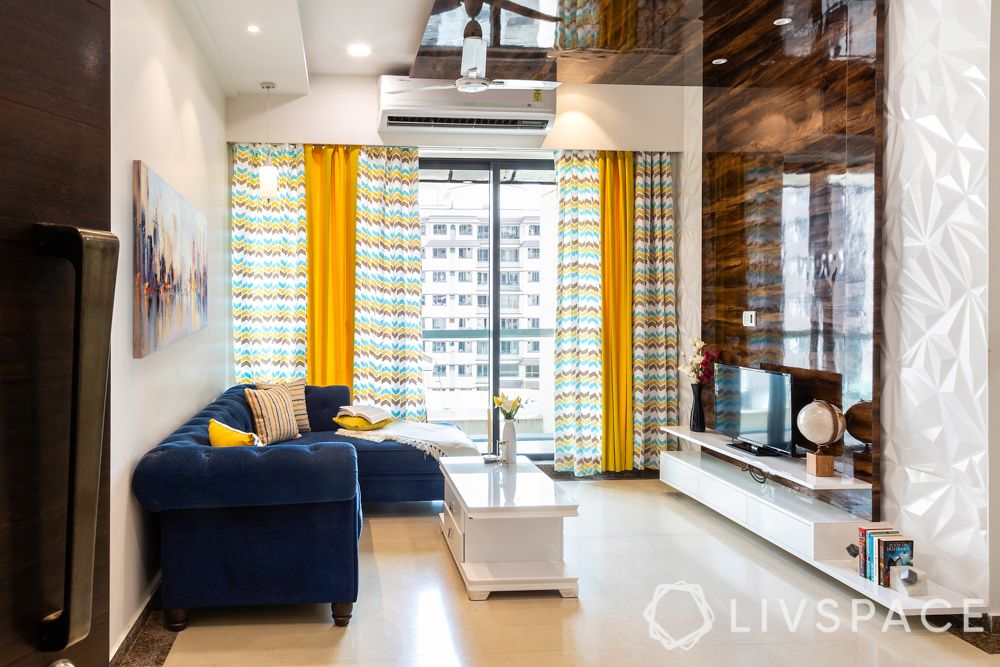 As Indians, we have an undying love for bright and vivid colours. But when your home is compact, bright colours are a big NO-NO! Subtle and neutral colours create the illusion of space. Notice how spacious the Shahs' living room looks. That's mainly because of the subtle colour palette of brown and white. Additionally, the high-gloss finish of the TV unit also adds to the spacious look of the room. However, a home without colours is no fun , right? So, Neha added some vibrant pops of colours using the royal blue sofa and the sunny yellow curtains.
#2: Use Multifunctional Furniture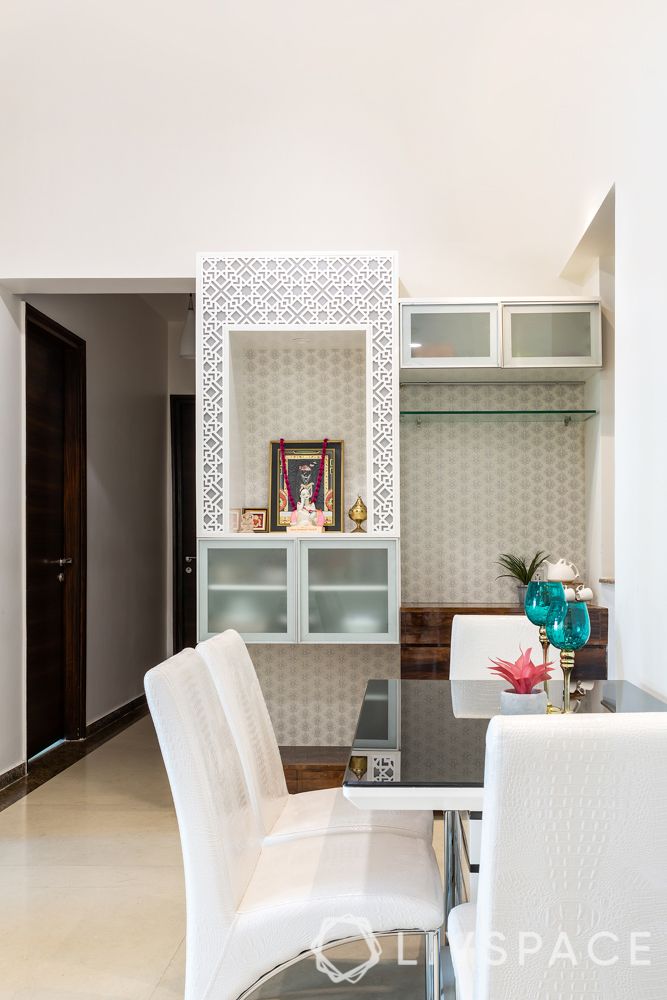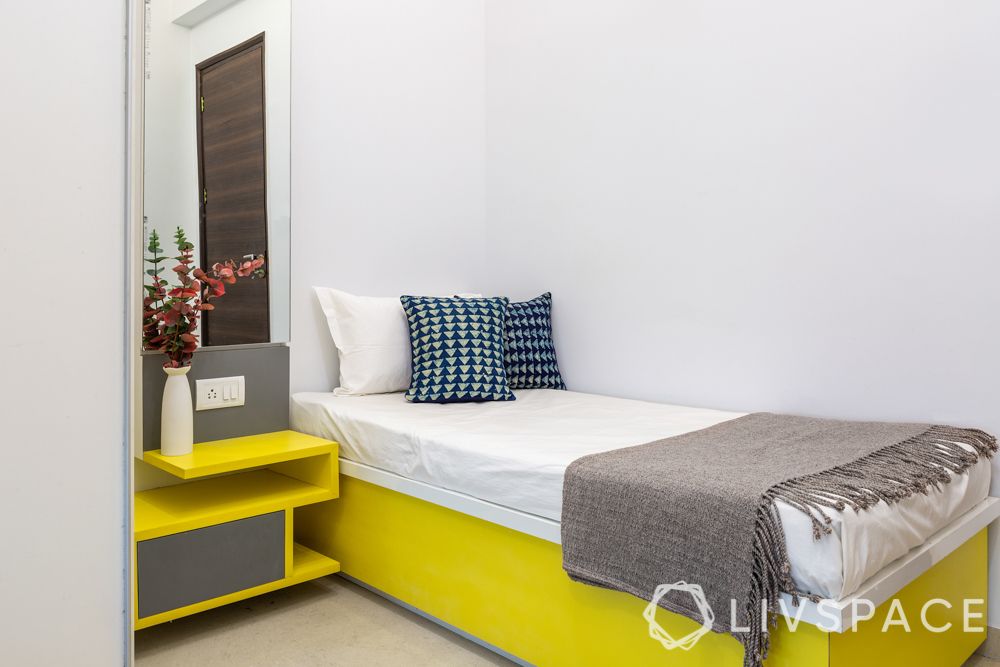 When space is scarce, excessive furniture can be your biggest enemy! The Shahs were aware of this and opted for multifunctional furniture for their Mumbai house. Multifunctional pieces of furniture serve two purposes — space efficiency and storage efficiency. In Indian homes, storage is a must! And it can be challenging to add storage units to a small space. Multifunctional furniture solves this problem. We love this custom-made crockery unit! It's not only a crockery unit but also a mandir and a buffet counter. How amazing is that?! The Shahs' also chose hydraulic beds for both their bedrooms, which is a smart choice when you want to fit in some extra storage without making the space look cramped.
#3: Opt for a Clutter-free Design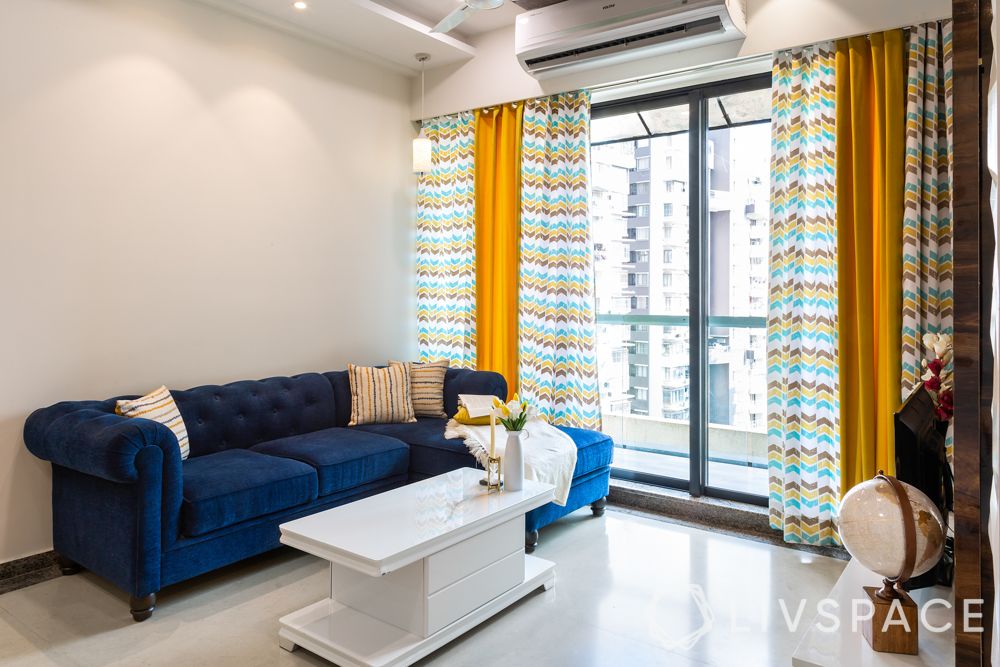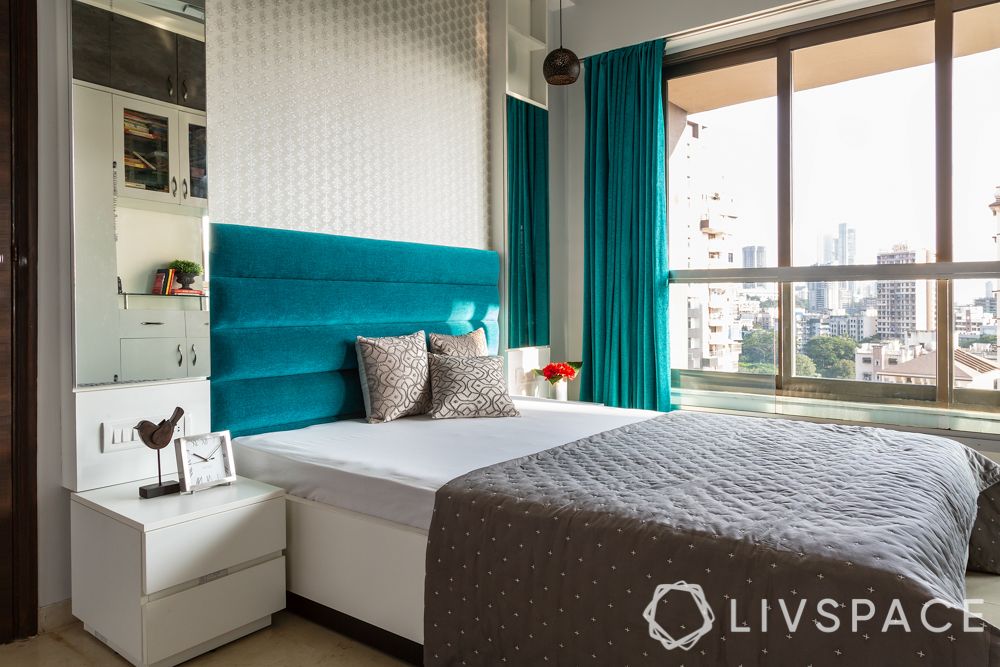 When Neha first met the Shahs, they told her that they wanted their Mumbai house to be as clutter-free as possible. After all, clutter can make even large homes look cramped. Neha kept it simple – only the absolute necessities in every room. For instance, the living room looks so spacious! That's because it only has a sofa, a centre table and a sleek TV unit. Nothing extra, nothing excessive! Similarly, Neha kept the bedrooms minimal with just the bed, cupboard and a dresser unit. Instead of cluttering the space with storage units, Neha added storage within all the furniture – bed, dresser unit, etc.
Designing a small space is both a challenging and fun task. These tips are sure to help you if you have a compact home but want it to look spacious.
At Livspace, we are experts at designing compact spaces! Check out these 10 compact Mumbai homes that we designed.
We love hearing from you! Write to us with your comments and suggestions at editor@livspace.com