A pile of things you don't want to get rid of but no place to store them – haven't we all faced this? As apartment sizes get smaller and smaller, people are looking for compact storage options. Sandeep Katkam's 620 sq ft 2BHK in Mumbai is a lesson on how to design a small space. Here are some storage ideas that you can steal from his home.
#1: A Centre Table cum Storage Unit cum Workstation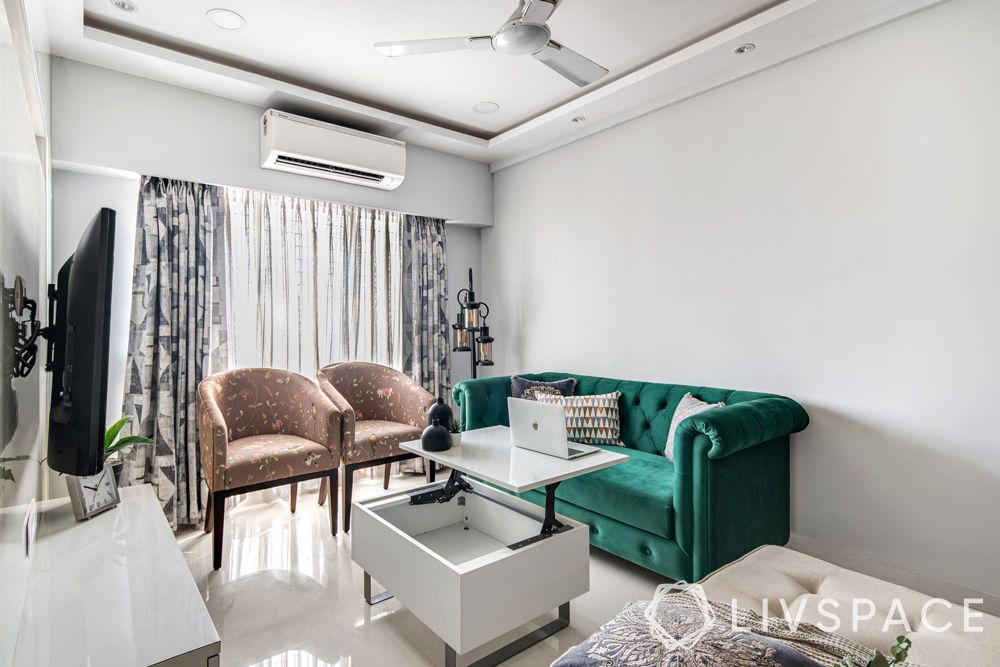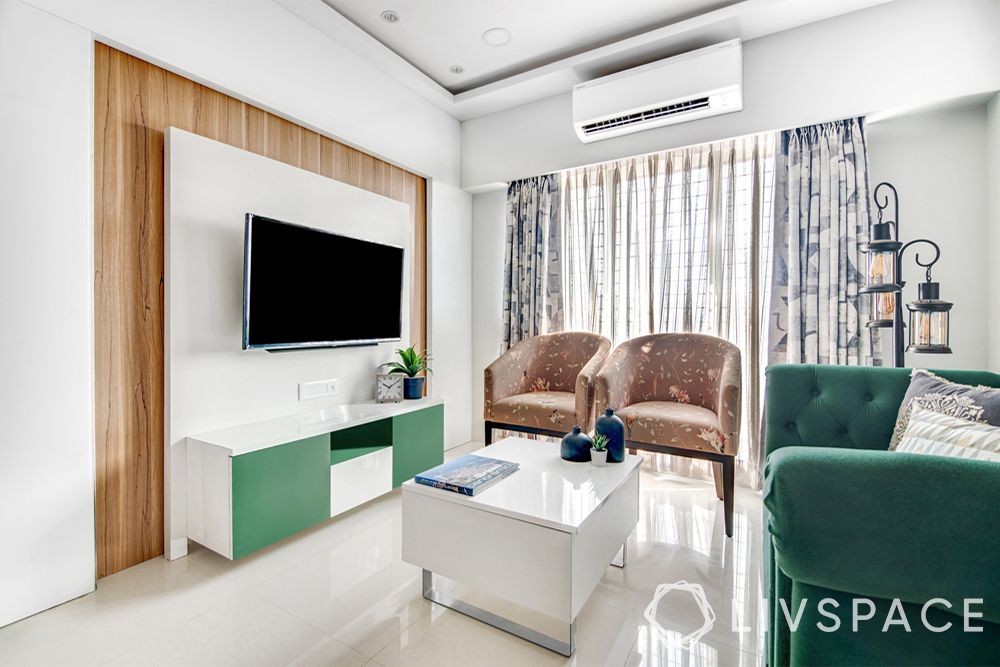 Here's a pro tip from our designers – while designing a small space, look for furniture that serves multiple purposes. This is why the centre table is the showstopper in this home – it can be used in so many different ways! Apart from being a centre table, it opens up into a workstation and also has concealed storage. This 3-in-1 unit is not only space-efficient but also cost-effective due to the laminate finish. Now wouldn't you love to have this unit in your house? We sure would!
#2: A Sleek Custom-made Shoe Rack That Comes With Ample Storage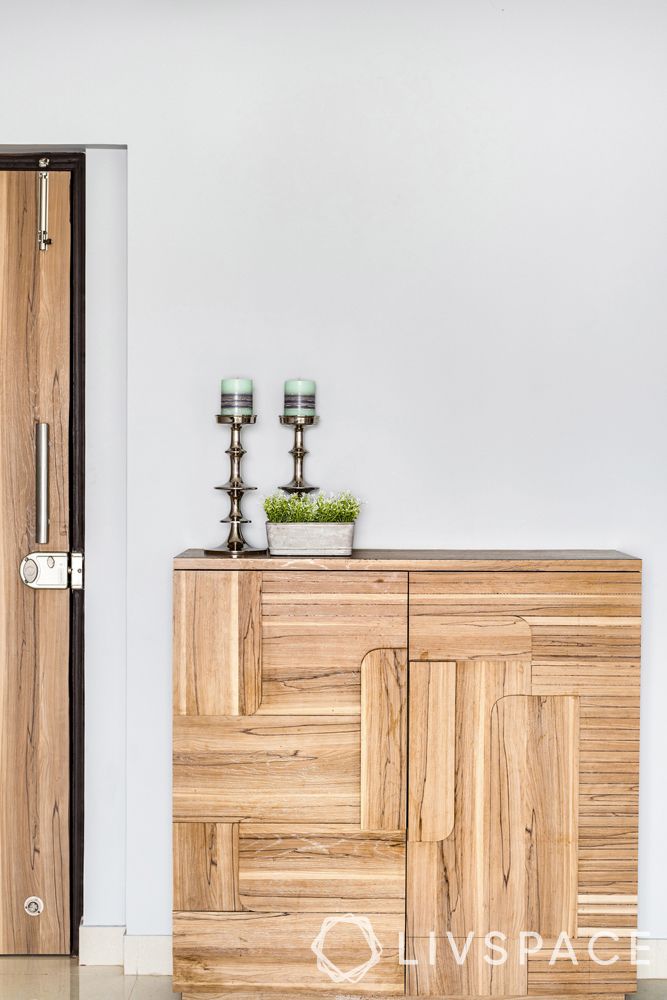 Bulky furniture is your enemy when you're designing a small space. Compact storage should be sleek and space-efficient, while also providing adequate storage. The Katkams' shoe rack is the perfect example of this. The wooden laminate unit is minimal in itself, and the horizontal and geometric lines make it look slimmer. The best part? The shoe rack was custom-designed to pack in sufficient storage space.
#3: Storage Cabinets in the Kitchen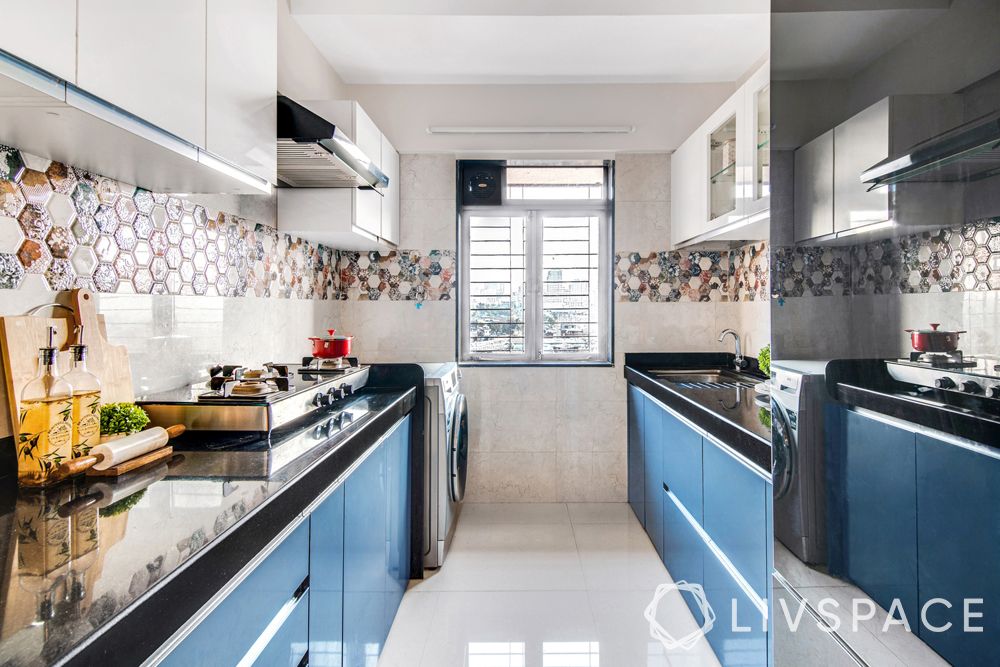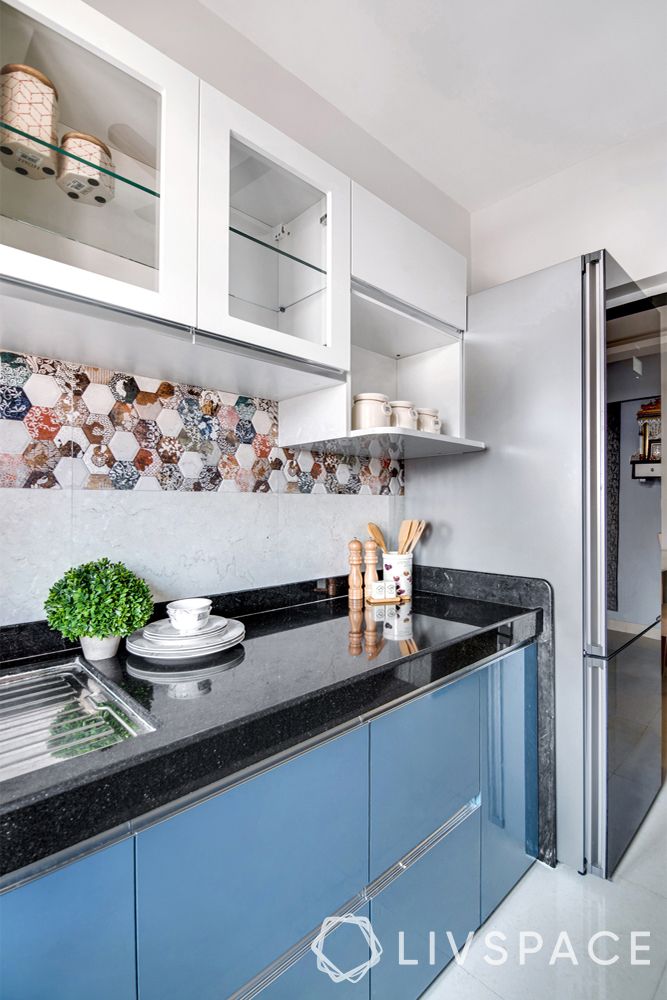 There is no such thing as too much storage in the kitchen! Whether you're a closet masterchef or a food expert, extra storage in the kitchen is a must! But how do you fit in compact storage solutions in the kitchen when the space is small? The Katkams' kitchen shows you how! The kitchen comes with both upper and lower cabinets so that the family never runs out of storage space. A smart move on the designer's part was to use the Livspace semi-modular units in order to avoid civil changes, thereby reducing costs. The use of glass shutters, handleless drawers and reflective finishes make the kitchen look spacious.
#4: Wardrobes With Lofts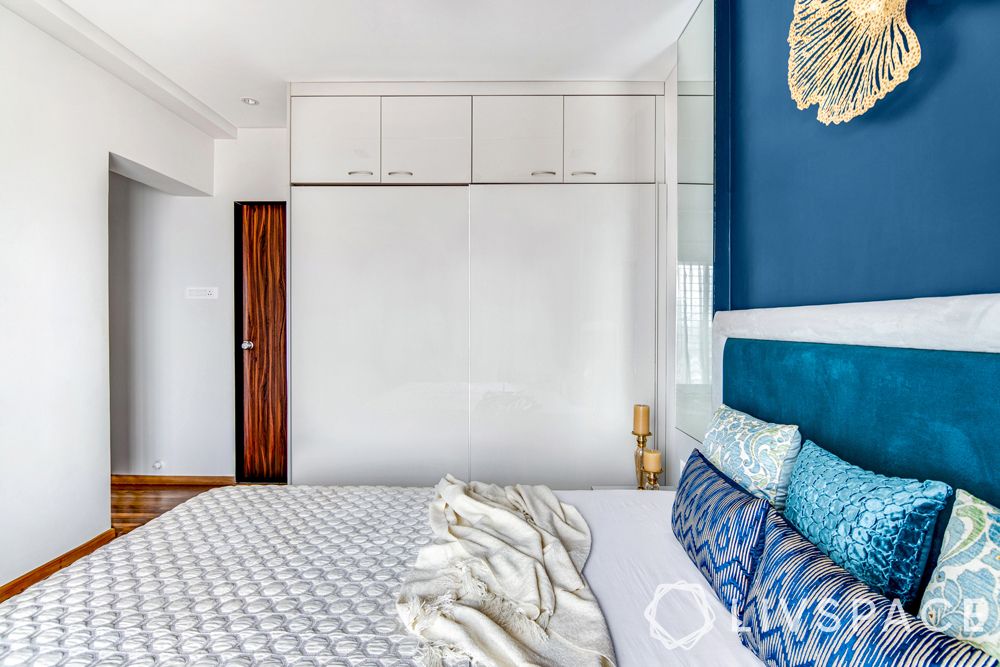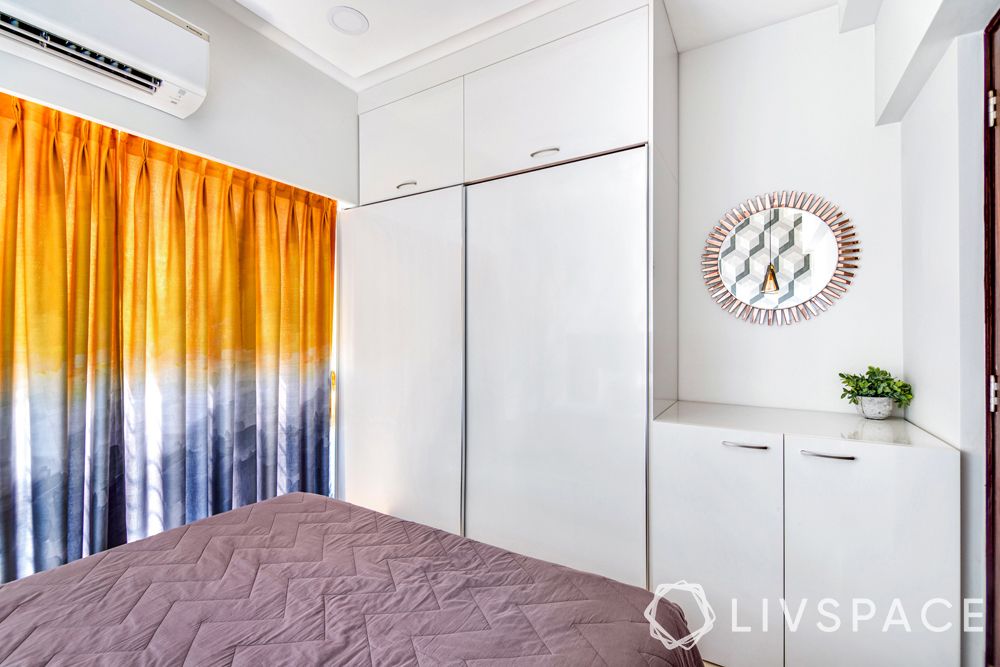 And finally, we come to the wardrobes. For some of us, a single almirah is nowhere close to being enough storage in the bedroom! So what do you do if your room is small with no space to add another compact storage unit? Simply make use of the vertical space! Wardrobes with lofts pack in vast amounts of storage within the smallest of spaces. No wonder all the wardrobes in Sandeep's home come with lofts! Also, if you have a small nook, you can add a custom storage unit for some extra space.
If you're looking for some compact storage options, these furniture choices from the Katkams' home are a must-have!
Check out how you can add storage to your dining space.
We love to hear from you! Write to us with your comments and suggestions at editor@livspace.com