Buying your very first home is an important milestone in your life. And there's so much to get done before you can move in – from space planning to picking colours and designs, making sure the work is done on time, getting the best price and ensuring the quality is flawless. Swati and Gaurav Gupta found their forever home (a 2BHK design at SNN Raj Eternia, Sarjapur) after three years of house-hunting.
Their next struggle was to find a designer who could understand the requirements of a family with a toddler. However, this could be overwhelming for someone without the expertise or time! But fortunately, they found an ally in Livspace Designer Gautam. "He explained the whole process in such detail and with patience that we returned home with no doubts," says Swati.
First-time homeowner's worries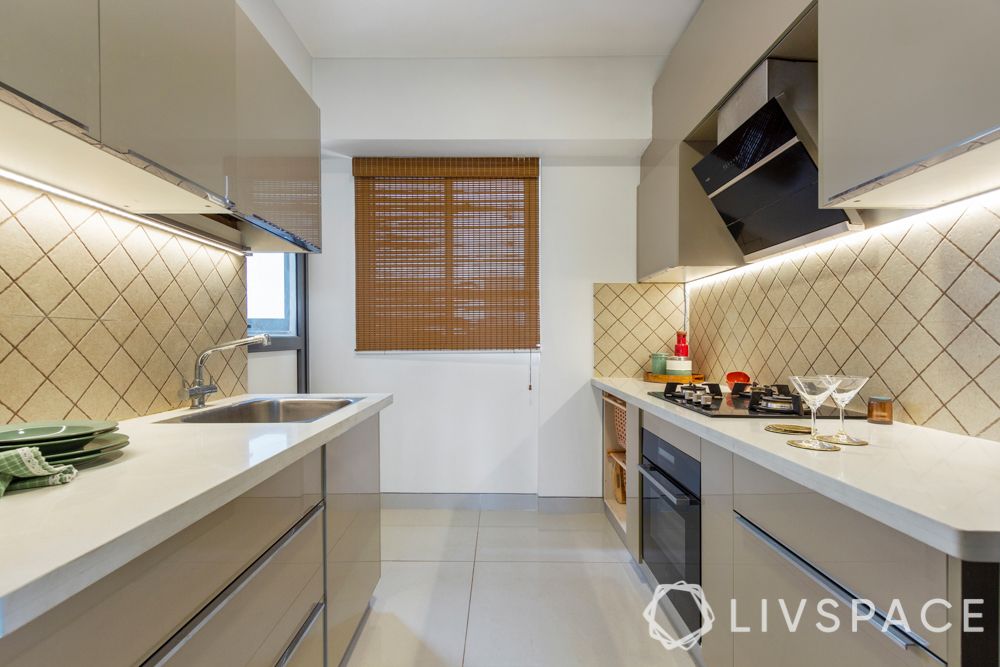 Swati mentions that they were definitely anxious before finalising the designs. Here are some of their concerns that might resonate with you:
"We had no technical knowledge of interior design." A valid concern for many – how to pick the right materials, what would last longer, etc
They didn't have the time to coordinate or run after carpenters and installers
Would the space be child-friendly?
After all the trouble, would their home look homely enough?
Would it fit their budget?

The solution to their woes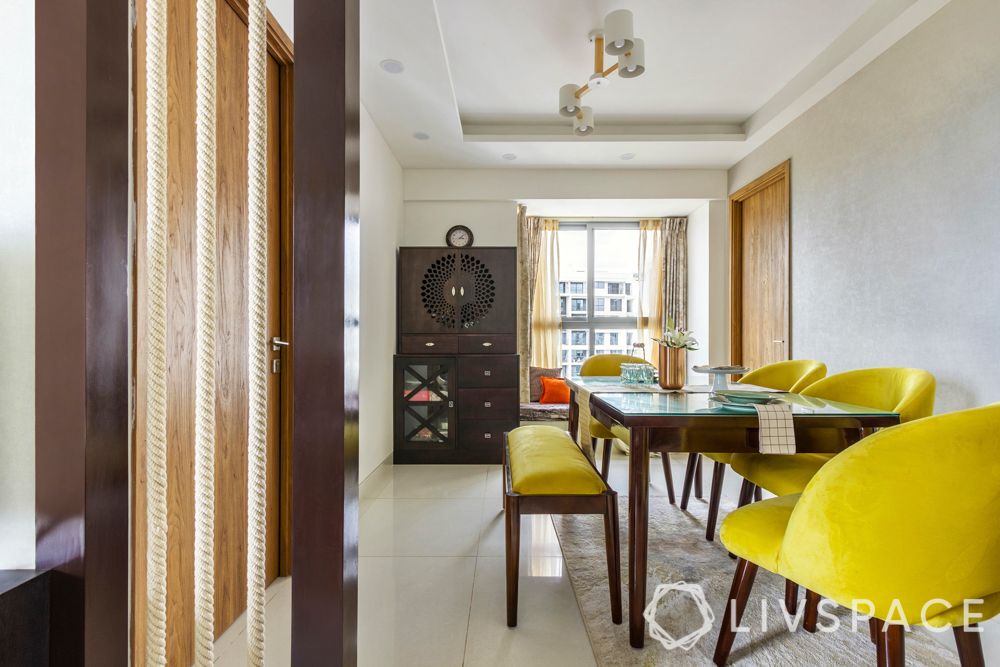 But all these worries were put to rest when they chose Livspace to handle the entire design and execution of their home design. The one-stop shop solution does seem convenient, doesn't it?
"Gautam took care of it all – from explaining the process to designing and helping us source everything," she explains. He made sure that all the furniture was upholstered, the partition had ropes instead of jaali, and tables were rounded with no sharp edges. Additionally, they weren't required to check in on the work from time to time or follow-up. He took care of the nitty gritties while ensuring their home was delivered on time.
Get the full home tour with design details and many more images Comfy & Cosy at This 2BHK.
One year after getting their #LivspaceHome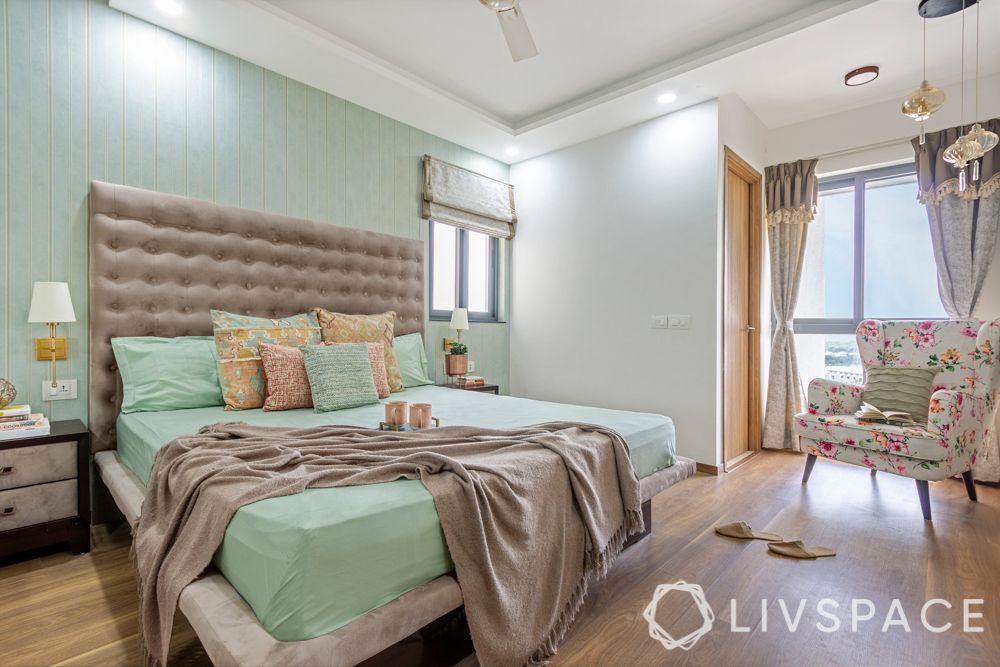 We caught up with Swati and Gaurav who've been living in this home for a while now. "Everything is just perfect. Apart from having a safe home for a toddler, we can now host gatherings and dinner parties for our friends and family because our home was designed for interactions like that." From multiple seating options for guests, to spaces for alone time like seating by the bay windows and small touches like an armchair, this home seems to have taken care of all their needs.
If you enjoyed this video home tour Get an Exclusive Look of this Plush Mumbai Home.
Send in your comments and suggestions.