"Thank God for all the blessings he has given you"
What is the best way to show gratitude towards the almighty? Besides building a cozy room for God to reside in, you can also add one element that makes it stand-out from the rest of rooms at home. We are talking about creating a fancy mandir design for home. While some of us dedicate an entire room for our daily prayers, some of us like to keep it compact. Regardless of what your choice is, the pooja corner at your home deserves to have that wow factor. Read on to find out how you can do it.
Mandir Design for Home #1: Pretty Backlight
When you want your pooja room to light up in a unique way, opt for a backlit panel with pretty laser cut leaf motifs. The way the light shines through the gaps will look absolutely heavenly. This #livspacehome chose a stone-finish printed wallpaper behind the altar which gives it a sleek yet striking look.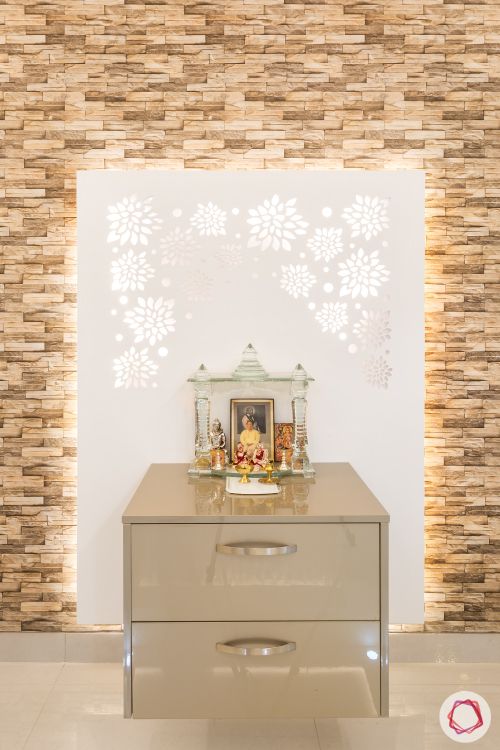 Mandir Design for Home #2: Intricate Inlay
Some families love praying together and the family at this #livspacehome wanted a space large enough to accommodate everyone. What makes this pooja corner truly fancy is the Mother of Pearl carving inlay on the wall, in the form of peacock feathers. Crystal pendant lights are yet another exclusive addition here.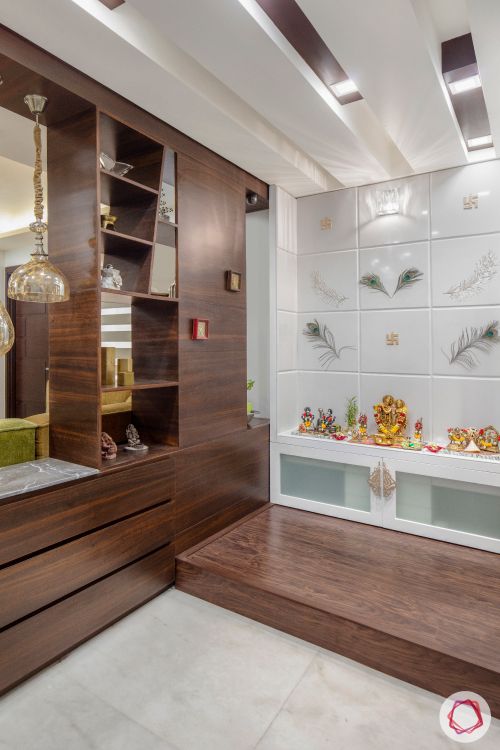 Mandir Design for Home #3: Customised Wallpaper
There are some believers who love getting a custom mandir design for home. The family residing at this #livspacehome hails from Orissa and wanted to get a backdrop of the famous Jagannath Puri temple for their mandir. Our designer got it customised for them and also gave them LED strip lights along it to illuminate it.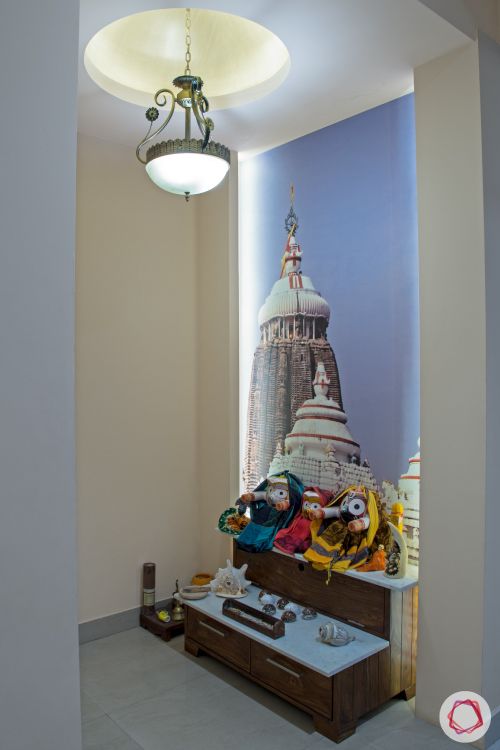 Mandir Design for Home #4: Collapsible Jaali
Do you want to let your God rest while there's chaos at home? Then we suggest you go for this collapsible pooja room door that features a beautiful jaali pattern set on a mirror base. To make it more sturdy, in this #livspacehome our designer has given a wooden frame to it. Fancy and functional we must say!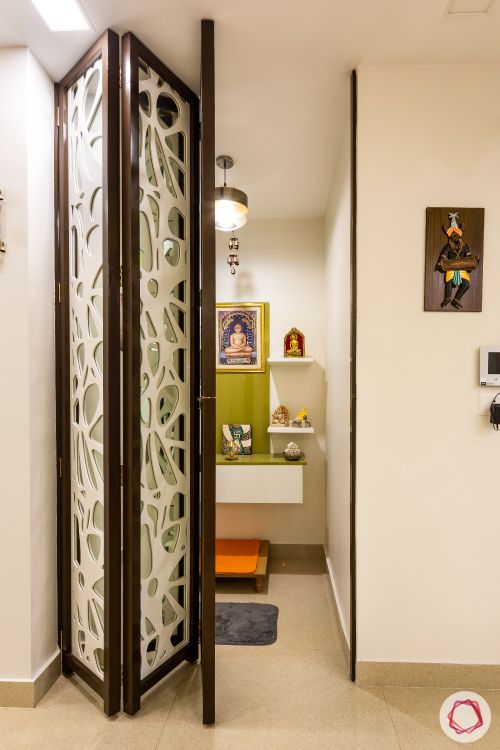 Mandir Design for Home #5: Marble Magic
Nothing spells luxury and fancy like marble does. This plush material can bring out the beauty of any space. This stunning pooja room sits behind a column and is made of pure marble. The altar, the walls, the floor, you name it and this space has it. Read this to know more about the home that owns this beauty!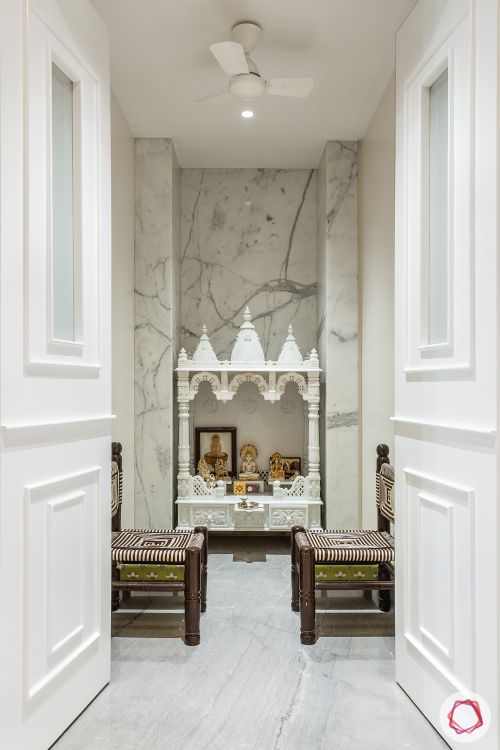 Mandir Design for Home #6: Carved Glass
This pooja room is a dreamy affair with a back-lit frosted glass panel in floral prints. This space receives abundant sunlight, since it sits right next to the balcony. To make things more fancy, the designer has given a quartz countertop for the unit. Check out how the rest of the home looks, here.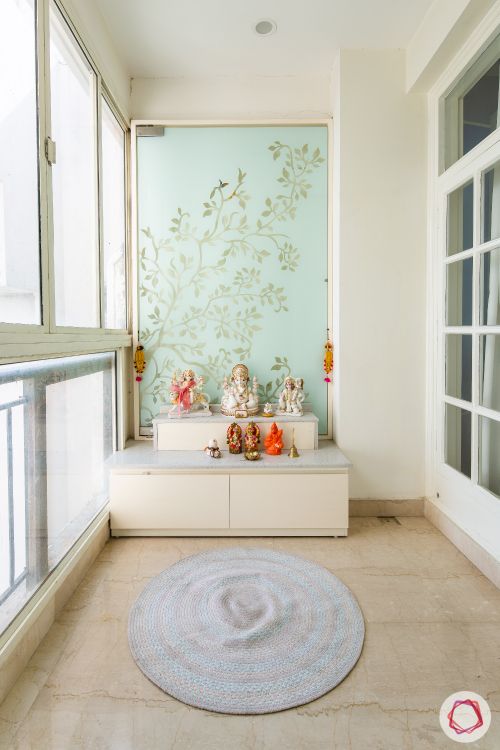 It's time to get creative with the pooja rooms at home. Explore these ideas and make the divine corner stand out in style! Check out Pooja Room Lights that are Gloriously Divine, to know how to light up these lovely corners.
Send in your comments and suggestions.