The kitchen is where the lion's share of the budget goes when it comes to doing up the interiors. Thus, it is quite important for Indian homeowners to address a lot of questions when they are getting their kitchen made. One of those important queries is the layout of the kitchen. Currently, there is the trend of an open kitchen in India. Open kitchens have been here for a while, and it looks like they will be around for a while yet. An open kitchen blends with the rest of the home, while the closed one offers more privacy. Also, closed ones seem to be the conventional choice, with even builders offering an open kitchen in home interiors by default.
Thus, the kitchen layout you opt for should be one that suits your culinary lifestyle. We share some open kitchen benefits as compared to closed ones to help you decide what would work best for you. Read on!
What are the Advantages of an Open Kitchen?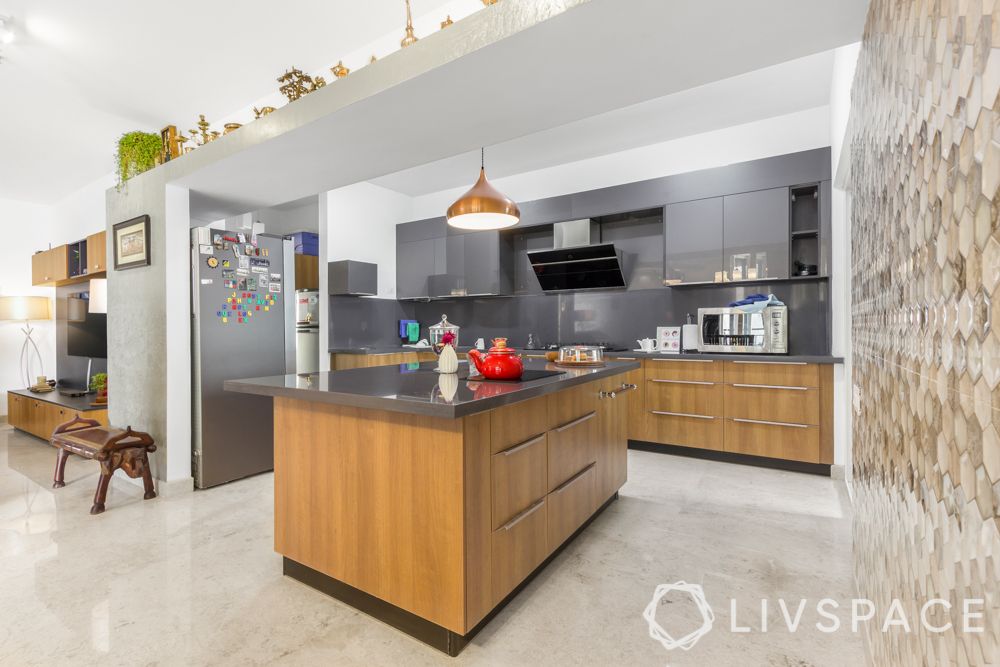 #1: Open Kitchen in Your Home Saves Time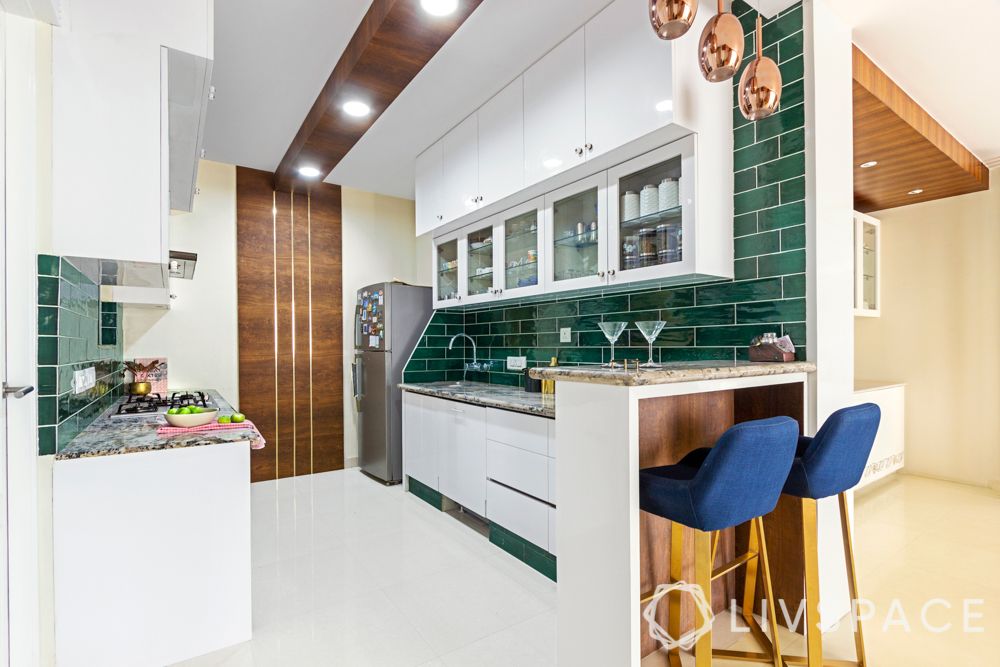 Today, couples are pressed for time. Thus, an open kitchen in India is a practical option. With only limited hours spent at home, multitasking is necessary. In such a situation, an open kitchen is the practical choice as parents can keep a check on their kids, catch up on some TV or simply interact with each other, all while engaging in their culinary chores.
#2: An Open Kitchen in your House Allows for More Family Time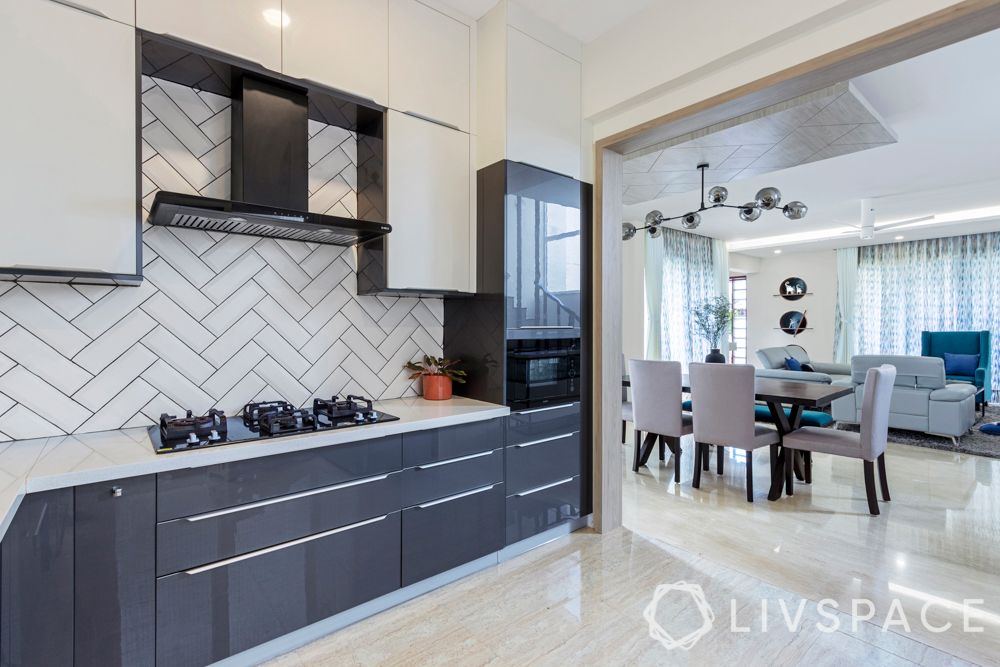 An open kitchen house has more potential of being interactive as it takes the focus off the idea that the kitchen is a limited workspace. You can cook in the kitchen and still catch up on your favourite show or interact with your guests. Thus, an open kitchen benefits your social life too!
#3: Open Kitchen in India for Space Efficiency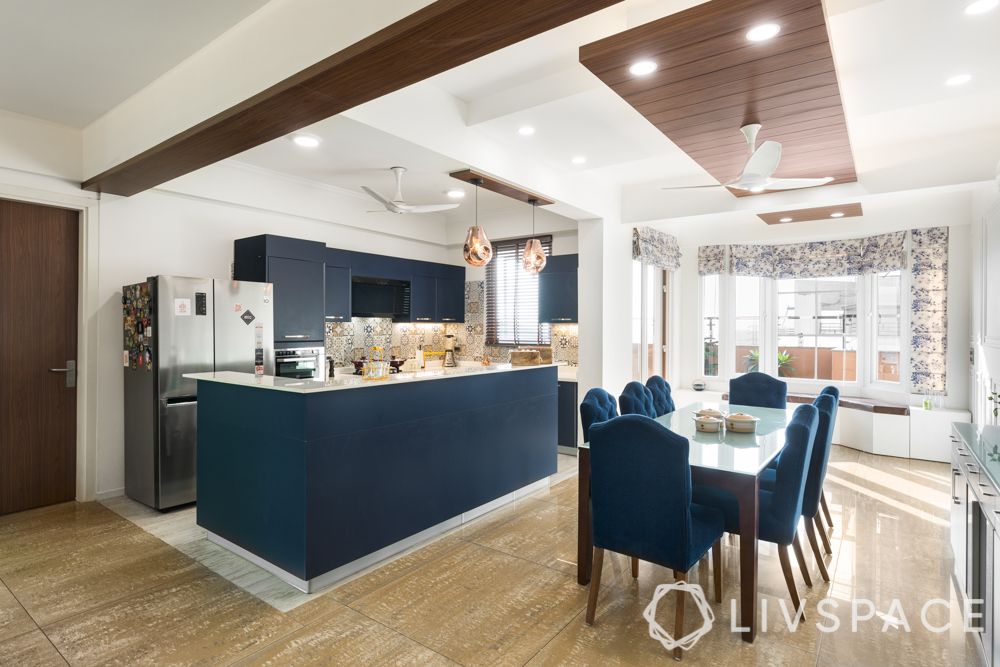 An open kitchen in India is becoming more popular due to the space crunch in urban spaces. For small or modestly sized kitchens, open layouts work well as they make the space appear larger. Thus, modular open kitchen setups lend a chic look to Indian homes.
Do Not Miss: 20 Open Kitchens That are Perfect for Small Indian Apartments
What are the Benefits of a Closed Kitchen?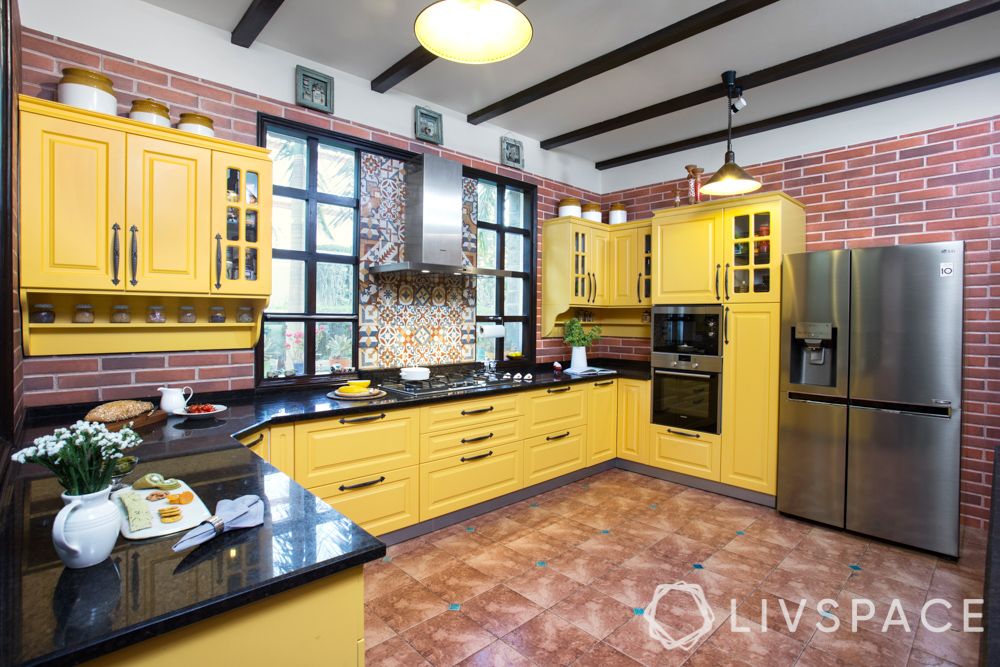 #1: A Closed Kitchen Keeps It Private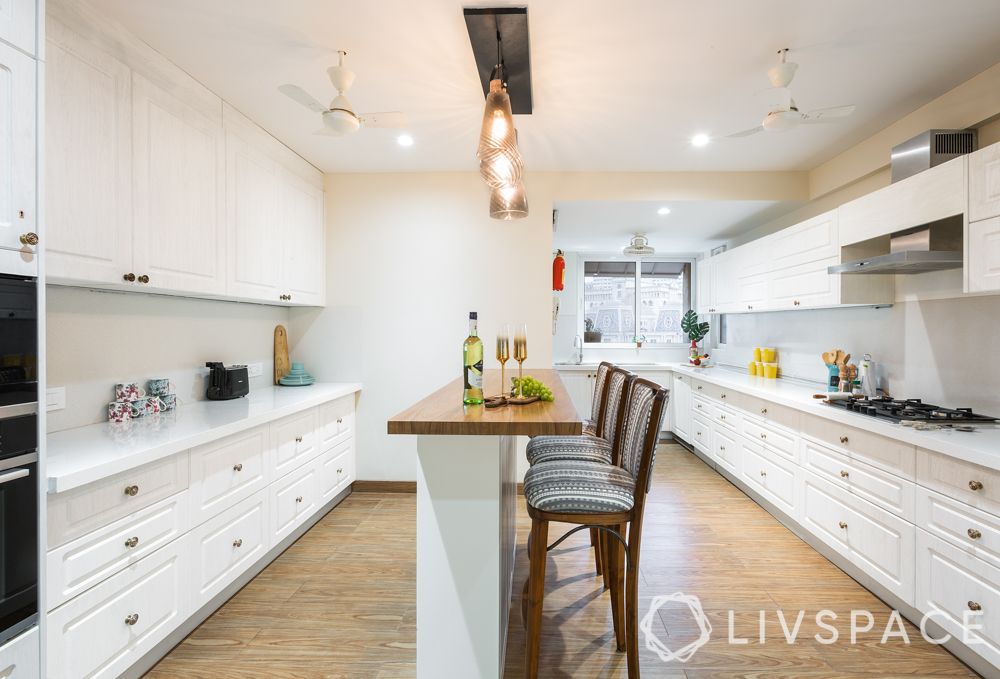 People who are uncomfortable with the idea of letting guests see the inevitable clutter in their kitchen while entertaining still favour closed kitchens. A closed layout allows you to make mistakes and have them go unnoticed.
#2: Closed Kitchens Inevitably Require Less Maintenance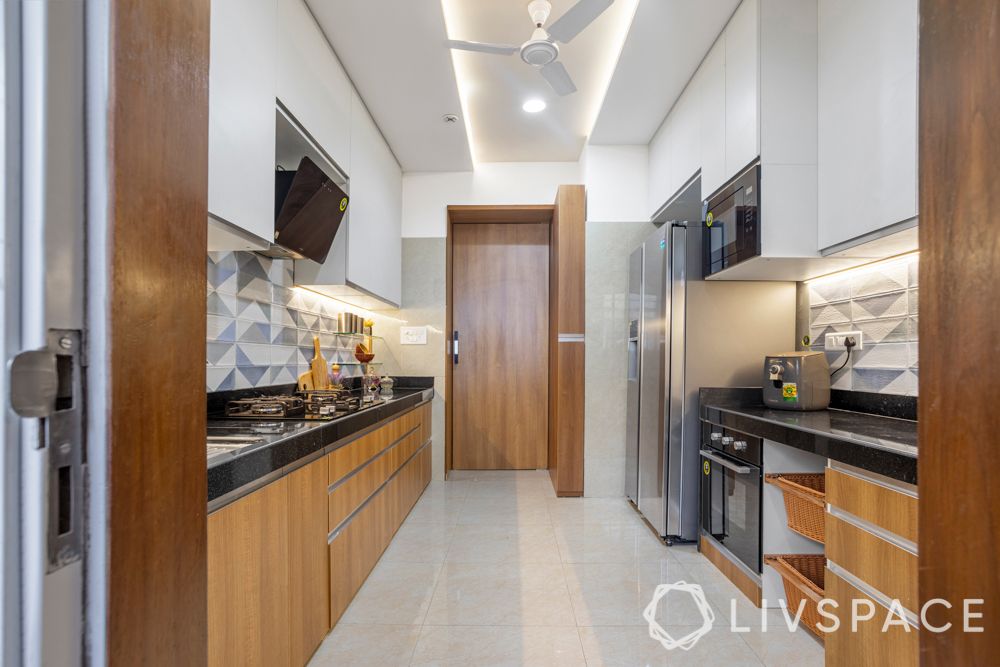 Instead of an open kitchen , you can opt for a closed kitchen where the maintenance is comparatively lower. With the Indian style of cooking, cleaning is certainly a challenging task as the areas of your kitchen can easily collect grime. So a closed kitchen mainly works because it's not seen in the common areas of your home. You don't really have to be stressed about keeping your kitchen squeaky clean all the time!
#3: A Closed Kitchen Keeps the Rest of the Home Clean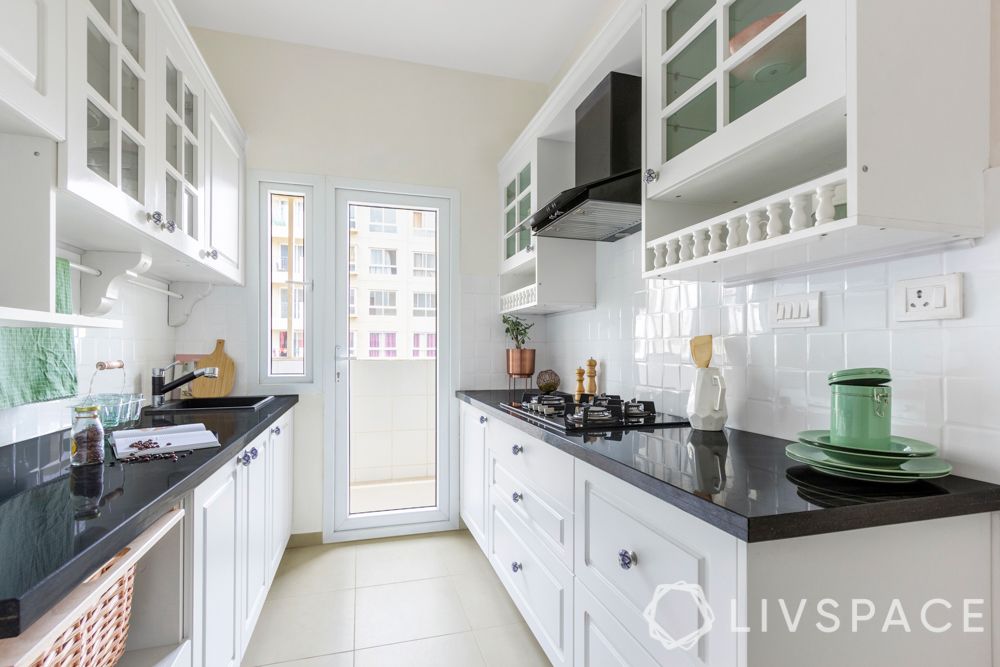 Every kitchen in India must endure the trials of sizzling tadkas! In an open kitchen, the smell of food will go sifting throughout. With time, the smell may start to settle over furnishings. Thus, a closed layout is useful to restrict those strong elements to the kitchen. This will also cut down on unnecessary cleaning.
Are the Open Kitchen Advantages Even Worth it?
Now the million dollar question. Is an open kitchen worth it in Indian homes? It completely depends on your lifestyle. If you're someone who entertains a lot, cooks with friends and hosts informal brunches, then you can opt for an open kitchen. However, if you are particularly keeping your cooking area private, then a closed layout is the way to go.
Keep in mind that there are alternatives available as well. If not, you can also look into combining the two into a Semi-Open Setup which covers some portion of the kitchen while maintaining a certain degree of openness and accessibility. This can mean that you get the advantages of both the setups.
If you found this piece about open kitchen India useful, also explore Cabinets vs Open Shelves: Your Pick? Send in your comments and suggestions to editor@livspace.com
How Can Livspace Help You?
We hope you found our ideas useful! If you want beautiful interiors for your home, then look no further. Book an online consultation with Livspace today.