India is fast catching up on the trend of open kitchens, which have been quite popular in the West for a while. However, the closed layout has long been the conventional choice for an Indian kitchen. Also, it is often the default kitchen layout offered by builders in India. An open kitchen blends in with rest of the home but a closed one offers more privacy. Picking between the two can be a tough call for any homeowner.
So take a quick look at the benefits of both layouts and decide if they suit the Indian culinary lifestyle!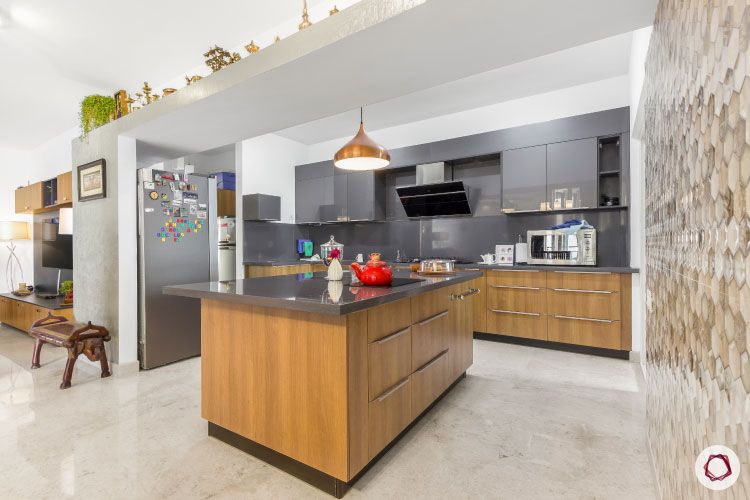 Benefits of Open Kitchen India #1: Saves Time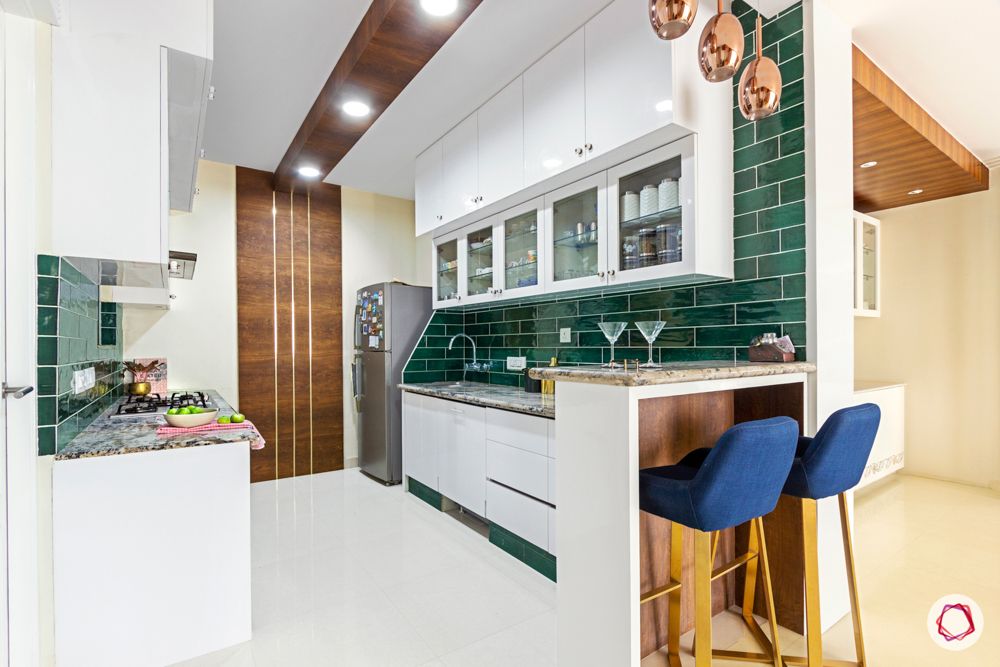 Modern day Indian couples are hard pressed for time. Balancing work and family life has become a key challenge in today's world. With only limited hours spent at home, multitasking is necessary. In such a situation, an open kitchen is the practical choice as parents can keep a check on their kids, catch up on some TV or simply interact with each other, all while engaging in their culinary chores.
Benefits of Open Kitchen India #2: More Family Time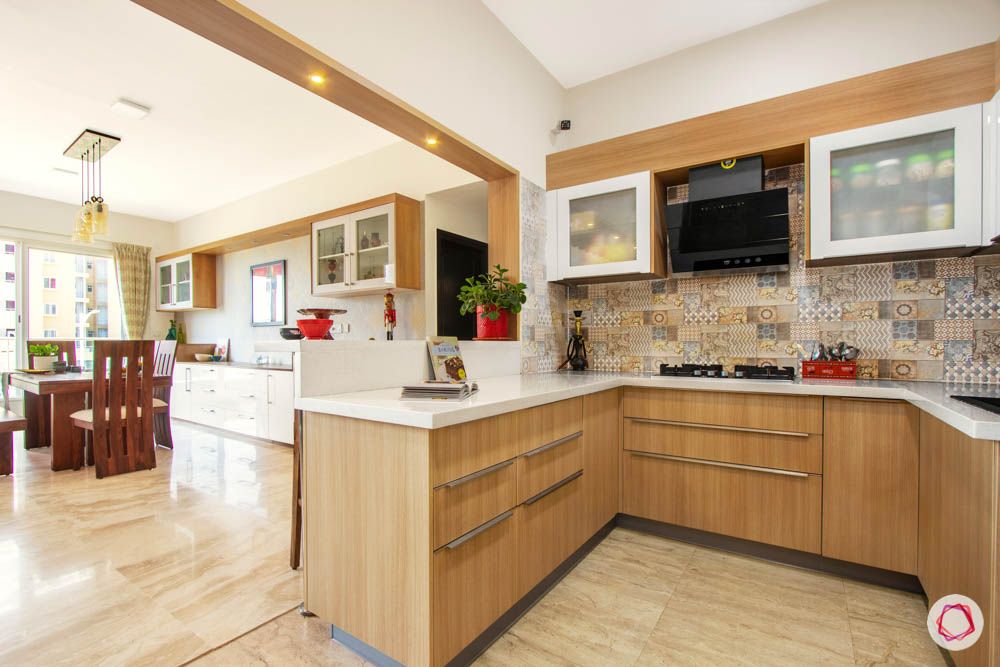 An open kitchen easily becomes the heart of the home rather than being just a workspace. The open design lets you interact with people in the living room while you are busy preparing food. Entertaining guests and serving them during parties becomes easier and more convenient when you have an open layout.
Benefits of Open Kitchen India #3: Space-efficient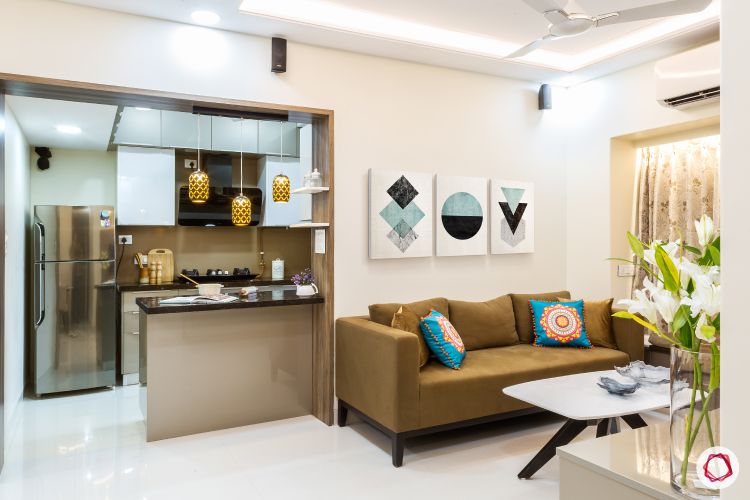 India is among the most densely populated countries in the world. Consequently, real estate prices are far too high and the space crunch is acute. This is often a crucial factor while designing an Indian kitchen. For small or modestly sized kitchens, open layouts work well as they make the space appear larger.

Benefits of Closed Kitchen India #1: Keeps Kitchen Private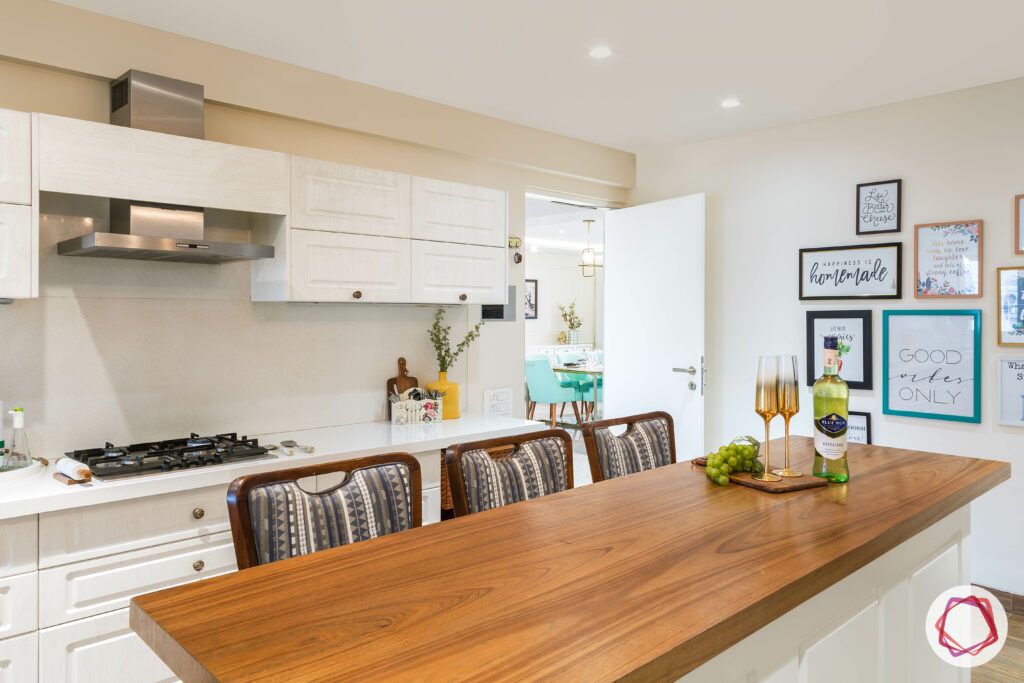 People who are uncomfortable with the idea of letting guests see the inevitable clutter in their kitchen while entertaining still favor closed kitchens. A closed layout allows you to make mistakes and have them go unnoticed. It will also let you save up the 'ta-da' moment for when you actually serve your preparations in front of the guests.
Benefits of Closed Kitchen India #2: Requires Less Maintenance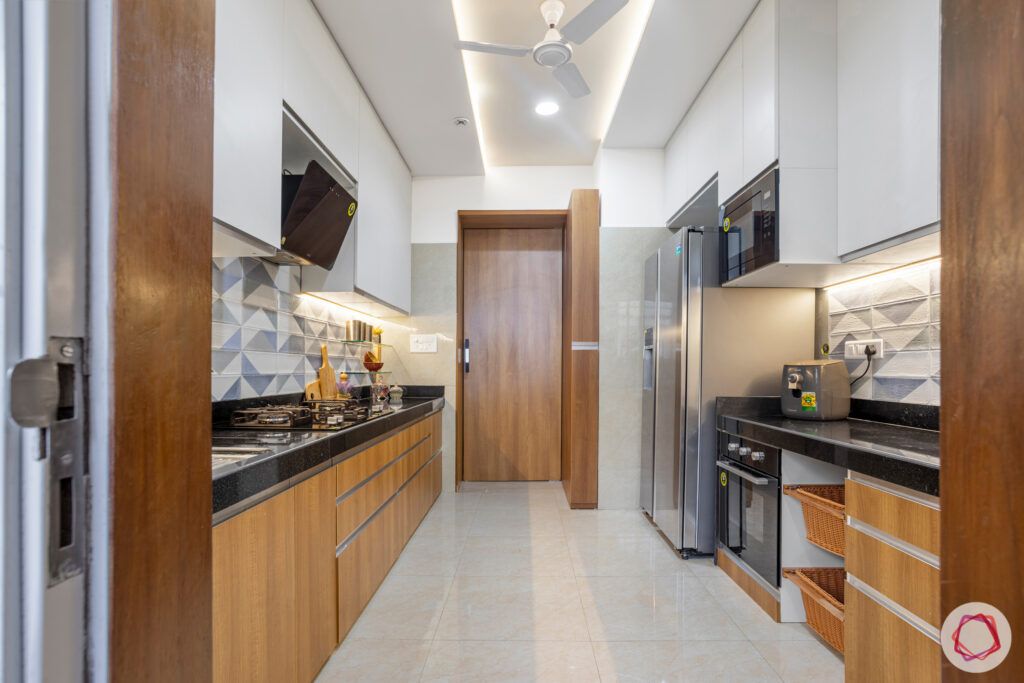 A closed kitchen demands less maintenance and cleaning than an open one. With the Indian style of cooking, cleaning is certainly a challenging task as the areas of your kitchen can easily collect grime. So a closed kitchen mainly works because its not seen in the common areas of your home. You don't really have to be stressed about keeping your kitchen squeaky clean all the time!
Benefits of Closed Kitchen India #2: Rest of the Home Stays Clean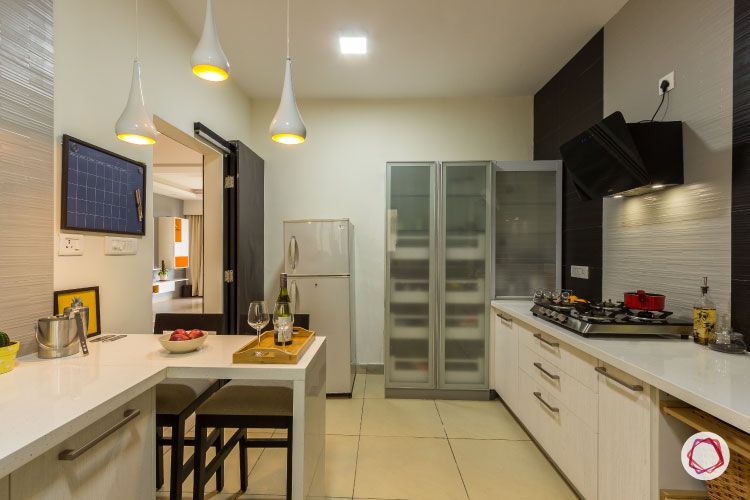 Every kitchen in India must endure the trials of sizzling tadkas! In an open kitchen, the smell of food will go sifting throughout. In time, the smell sticks to the soft furnishings and sofas. A closed layout will be less of a hassle to manage, since the fumes, smells and grime will be restricted to your kitchen. This will cut down on unnecessary cleaning.
Are Open Kitchens Any Good for Indian Homes?
While designing an Indian kitchen, it's important to keep your personal preferences and lifestyle in mind. The way you live in your home and how you use your kitchen will determine the ideal layout for you. If you're someone who entertains a lot, cooks with friends and hosts informal brunches, then you can opt for an open kitchen. However, if you are particular keeping your cooking area private, then a closed layout is the way to go.
Do remember that you can always opt for the middle ground if you wish. A number of Indian kitchens have a half wall or a pass-through window, which covers some portion of the kitchen while maintaining a certain degree of openness and accessibility. Blending the essential elements of the two layouts will combine functionality with aesthetics while letting you embrace the best of both worlds.
If found this piece about open kitchen India useful, also explore Cabinets vs Open Shelves: Your Pick?
Send in your comments & suggestions.