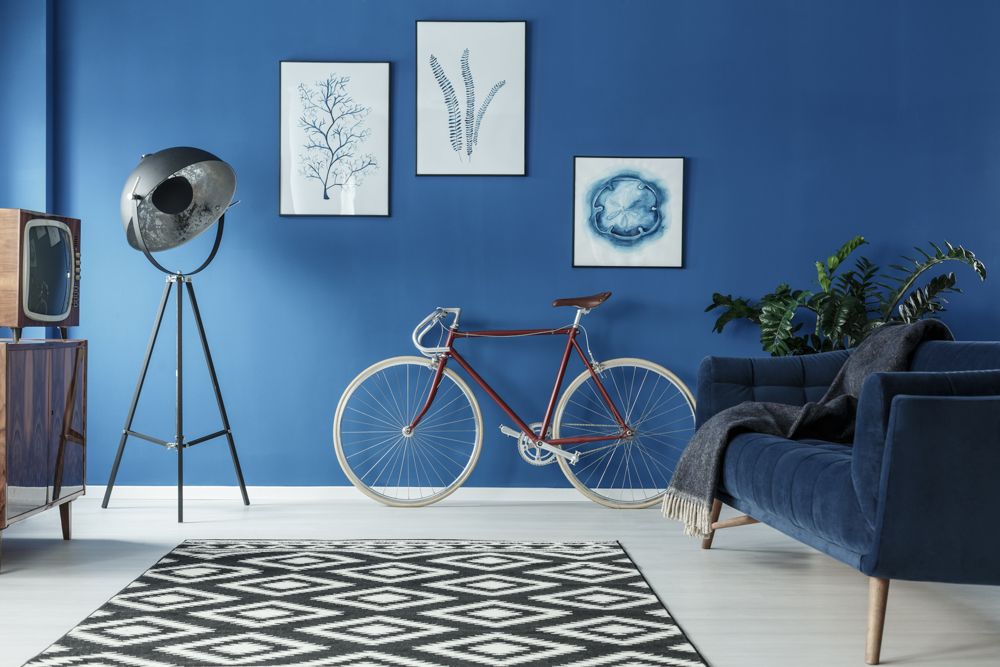 It's bold and brilliant, and invokes a sense of familiarity. You cannot ignore its bright countenance and yet, it blends with everything around you. We are talking about the new Asian Paints Colour of the Year of course, which happens to be a rather 'curious' shade of blue! So the Asian Paints 2020 colour is called Curiosity, and it has some marked similarities with the Pantone Colour of the Year, also a classic blue.

This beaming shade of blue reminds us of the comfort from wearing a pair of denims to the dazzling glamour of a rare sapphire, and everything in between. If you are still not convinced, here is our trump card. Blue, particularly this classic shade, is considered very favourable for homes. It is best suited to the living room or bedroom.
So it's the time to start painting the town 'blue' one home at a time. Let's break down the Asian Paints Colour of the Year and tell you how it can change the vibe of your home.
It's the colour of optimism, calm and stability, making it great for the room that brings people together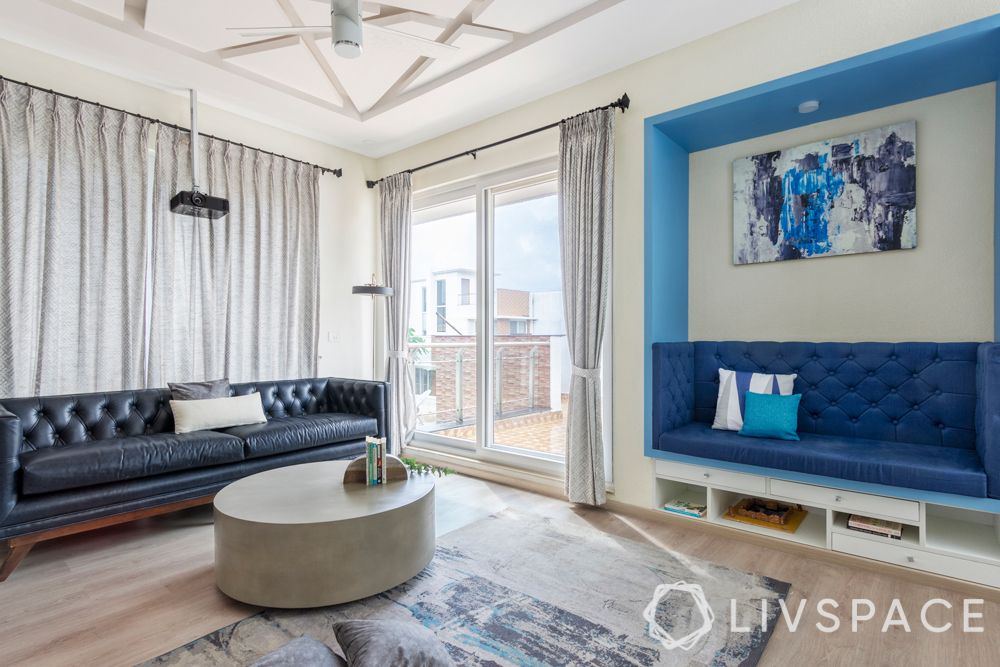 This boisterous shade of blue is associated with optimism, a sense of calm and stability. It is one of those colours that refreshes your mind, driving away negative thoughts and feelings. In other words, it cleanses your home of bad energy. Thus, the Asian Paints Colour of the Year 2020 is great for the common areas in your home like the living room, dining room and entertainment room. It tends to bring people together and foster a sense of community.
Blue is considered to stimulate productivity, making it a great option for study rooms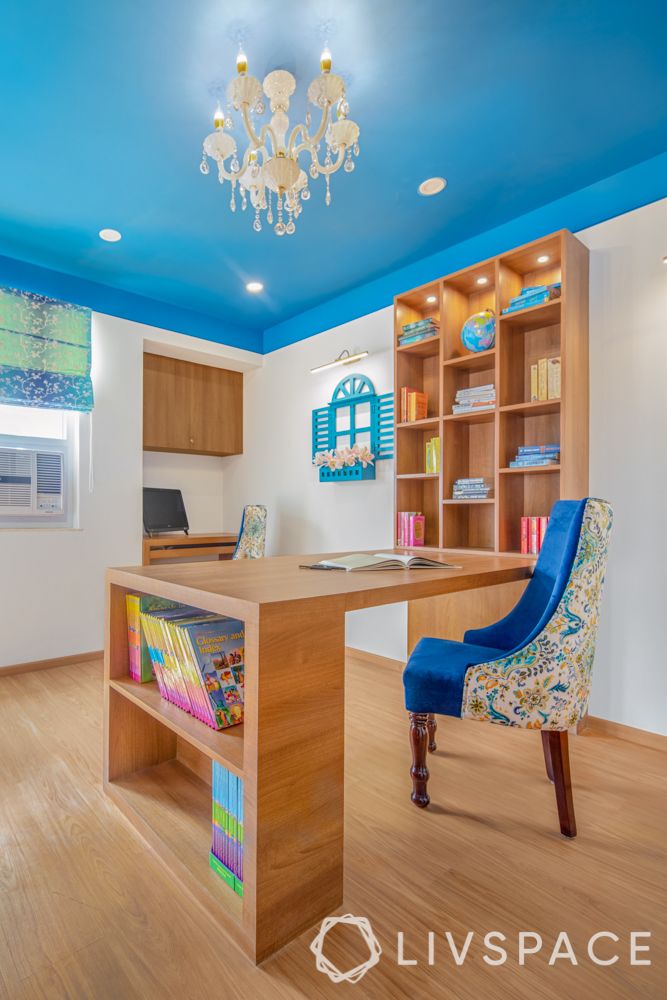 Have you noticed how clear this shade of blue is? No wonder is also called azure, meaning clear blue. It is, in fact, inspired by Azurite, a copper ore that is blue in colour. In terms of decor, blue inspires clarity of thought and hence, boosts productivity. That makes it the perfect pick for a study, kid's room or home office. If you do not want to constrict space by painting the wall blue, look upwards. Painting the ceiling blue also has an overarching effect on the energy of the room.
Some shades of it also soothe you into a restful slumber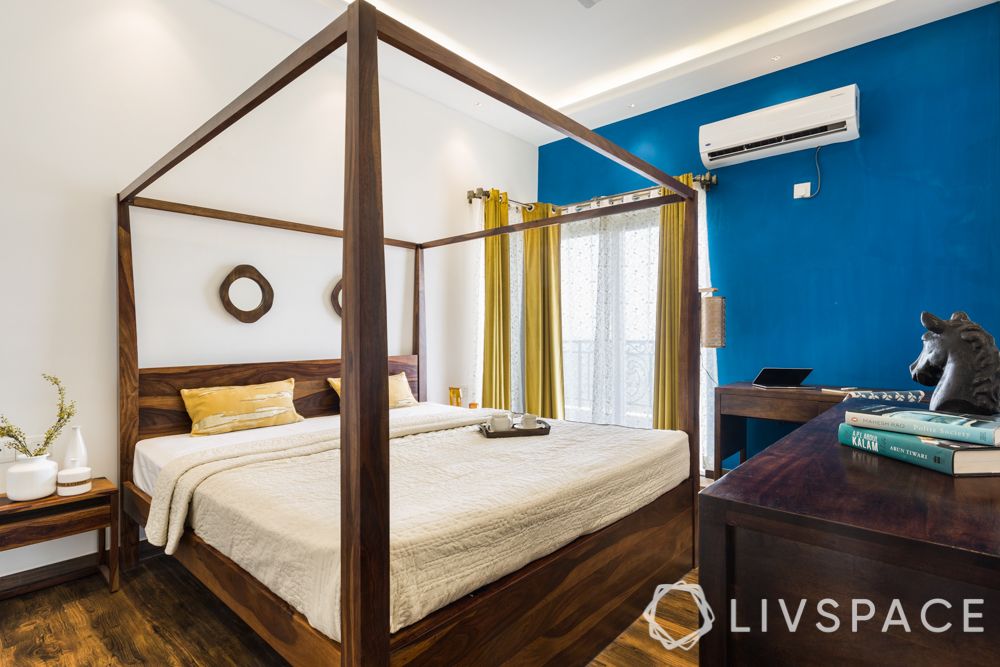 We aren't saying this, but sleep experts do. Apparently, blue is the best colour for your bedroom because it induces restfulness and sleep. So the same colour that was bold and beaming can be used bashfully to cast a soothing aura over your bedroom. And you don't necessarily have to paint the walls blue; you can always throw in a rug or bed cover to add blue to your bedroom.
Explore more colours for your bedroom here.

Curiously, there is a bit of this blue everywhere!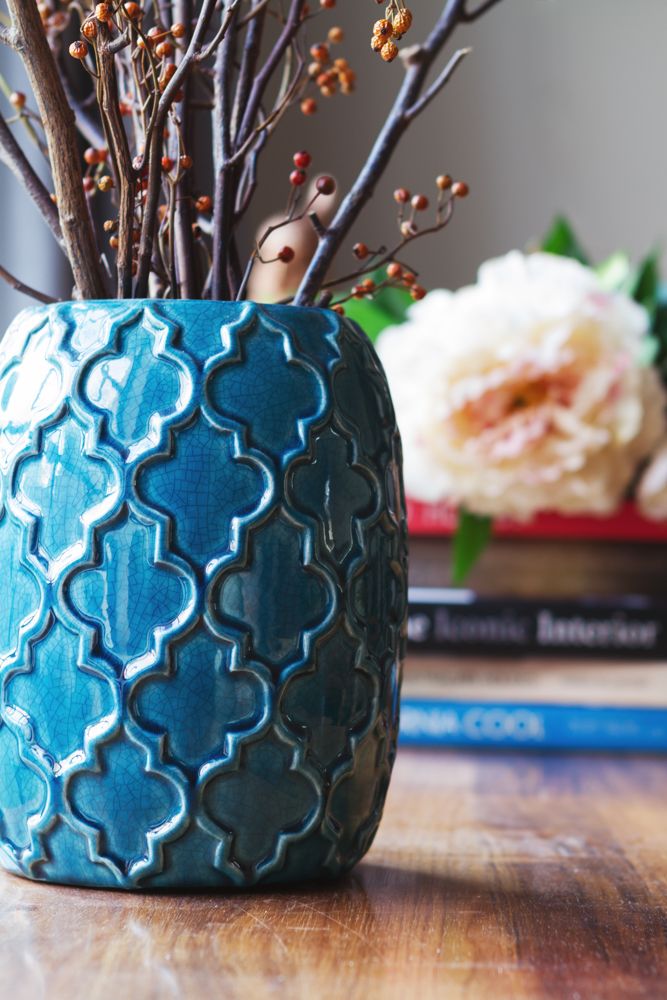 It is not always the novelty of a colour that makes it special. Familiarity is an equally important quality for a colour to win us over. Colours, like smells are markers for our memories; we associate them with experiences. And who among us has not stared at the vastness of the azure blue sky on a cloudless day and floated away on a reverie!
No wonder, artists and crafters use the Asian Paints Colour of the Year with amazing regularity. Be it the blue pottery from Rajasthan or Turkish ceramics, crockery in this colour has never gone out of vogue. It is also close to the shade of indigo, a natural dye for fabrics that is very popular among the homegrown cottage industry in India. And if you are a traveller, this blue features prominently in your Instagram feed from Santorini or any of the other East European villages.
Mix Curiosity with dark hues for a plush vibe or light hues for the ultimate downtime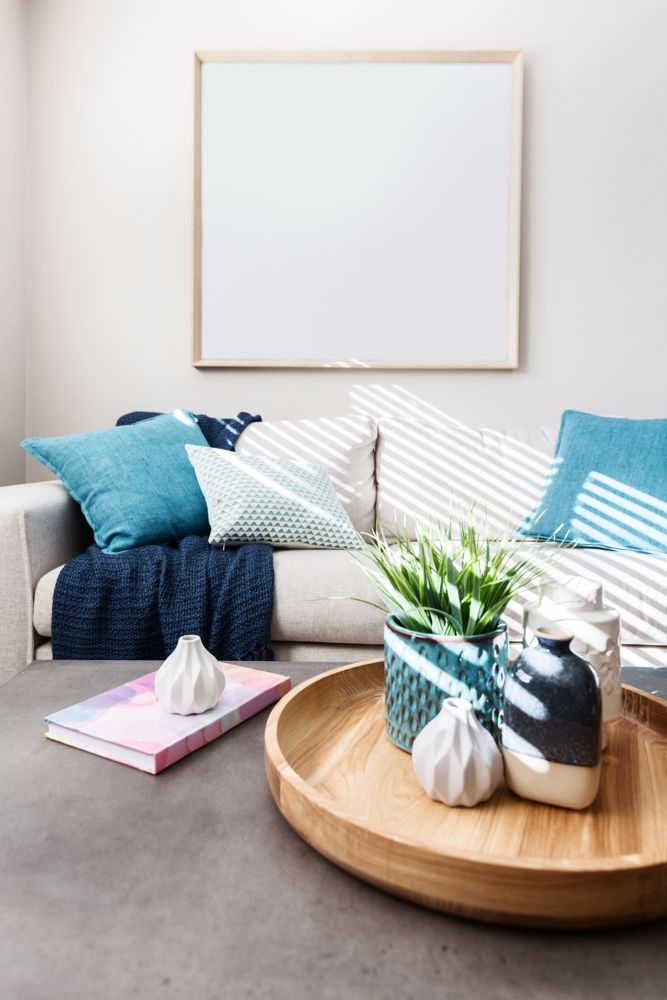 As we have said before, this colour is full of contradictions. It can be used as a dark shade or a light one depending on what it is paired with. If you pair it with whites, it takes on the classic Grecian vibe. Here is is used as a pop colour so you must pick accessories like cushion covers or throws in blue.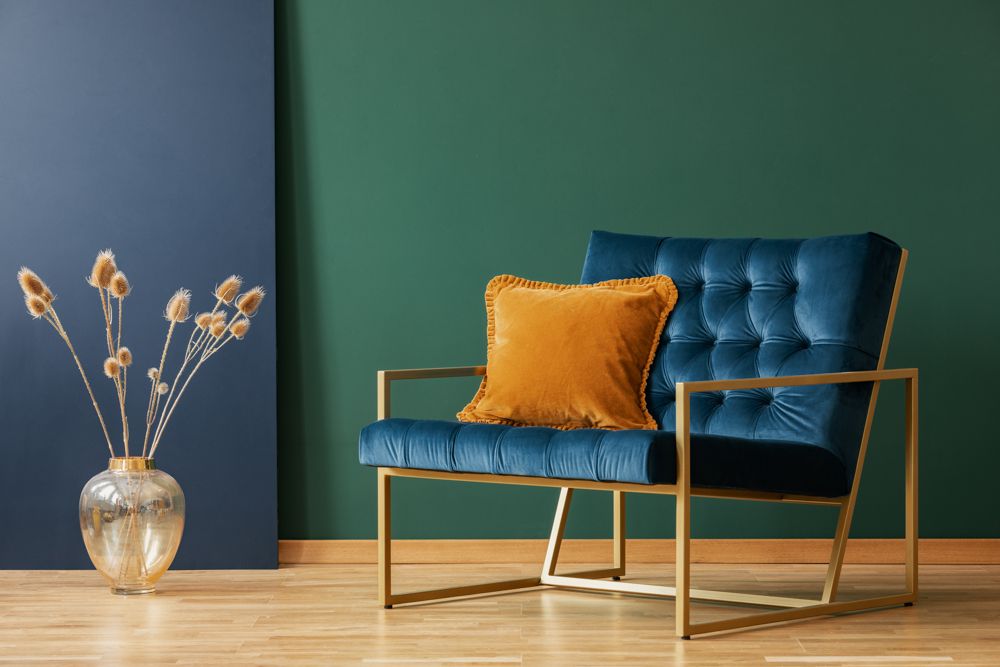 However, you can just as easily pair this colour with dark hues like bottle green, mustard yellow or navy blue. In this case, it has a softening effect on the colour scheme that is best suited to plush interiors. So all out with silk and brocade when you pair the Asian Paints 2020 blue with deeper colours.
If you enjoyed reading about the Asian Paints Colour of the Year 2020, also refresh your memory by reading Awakening, which was last year's colour.