Just like no two families pray in the same way, pooja room designs are also rarely, if ever, identical. There are many considerations before one picks pooja room designs for Indian homes. First comes the question of vastu-compliance and direction. The obvious next contender is the amount of space available. And finally comes aesthetics.
If we were to simplify this, pooja room designs for Indian homes can be divided into four broad categories: individual rooms, self-standing mandirs, pooja corners and wall-mounted units.
And guess what, we have enough designs from Livspace Homes to provide inspiration in each category!
Pooja Room Designs for Indian Homes #1: Individual rooms
Some homes come with a small room dedicated to prayer and this becomes the individual pooja room. In case your builder hasn't proved one, you can add a door or partition to a niche and convert it into a pooja room. There are some benefits of having a space dedicated for a pooja room. Firstly, there is privacy and enough space to add storage for whatever pooja items you need. Over and above these, you don't have to go looking for the right spot to place your idols in the house. It makes the job of the homeowner much easier.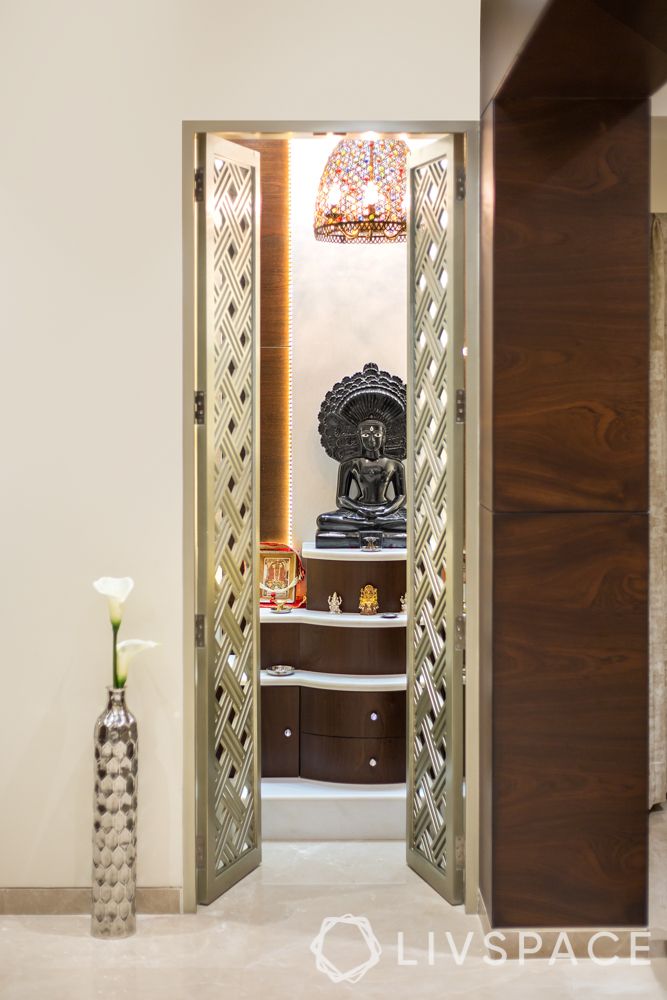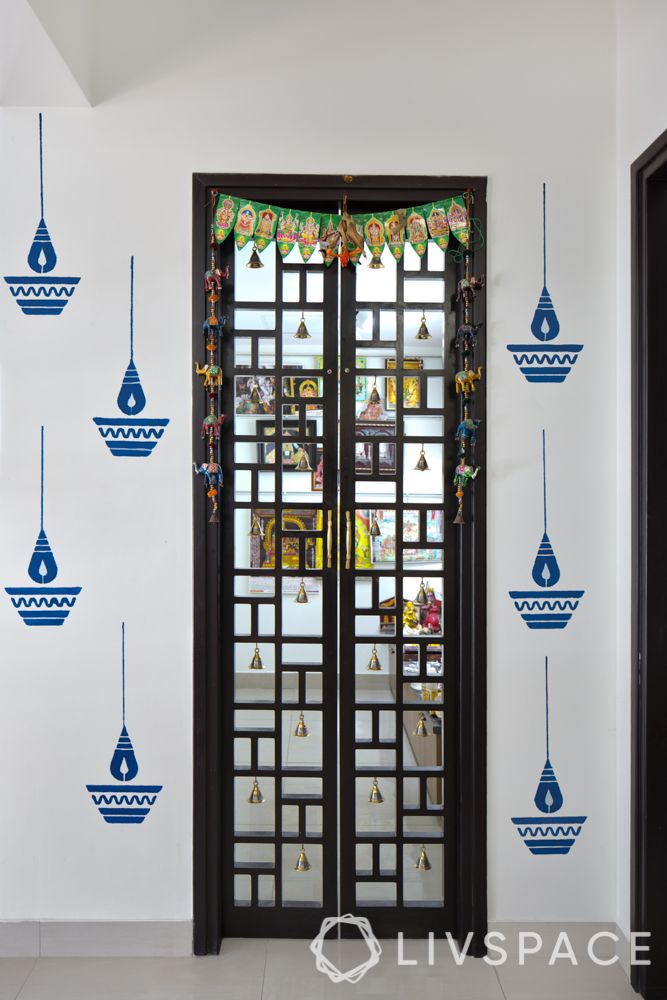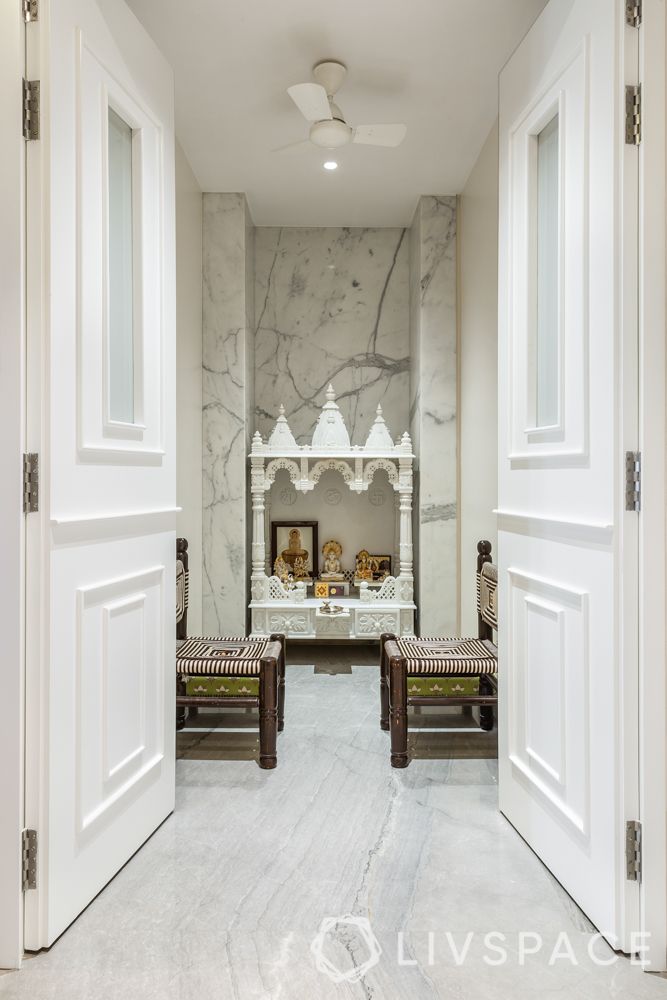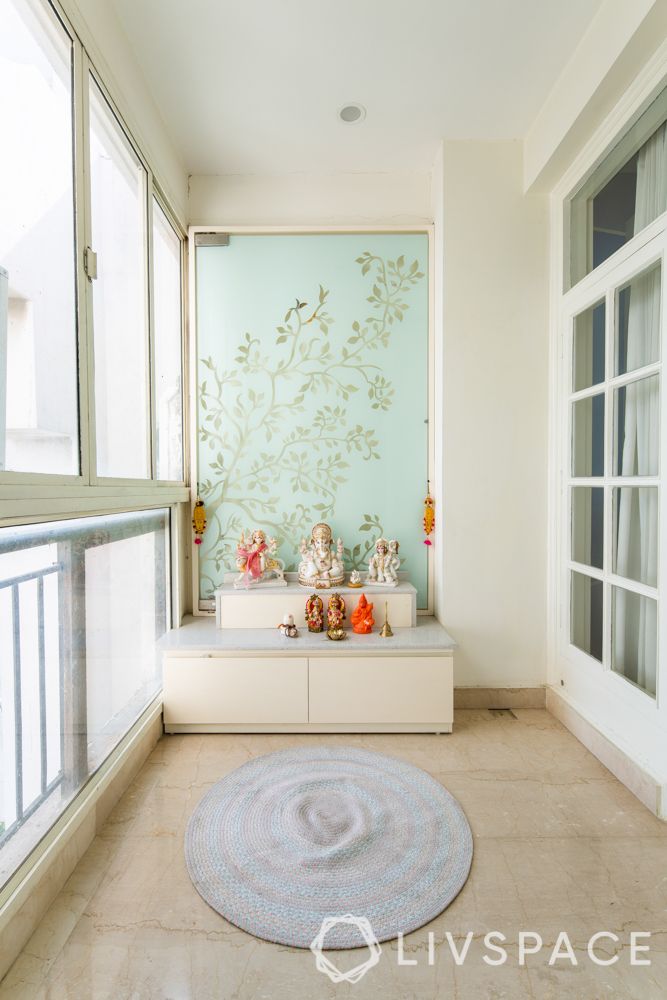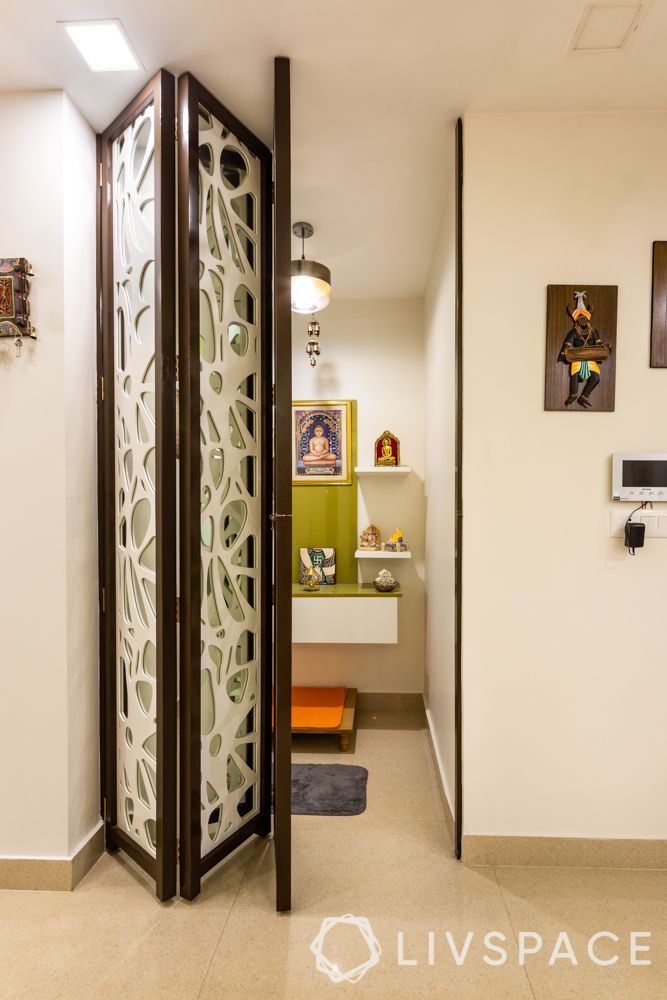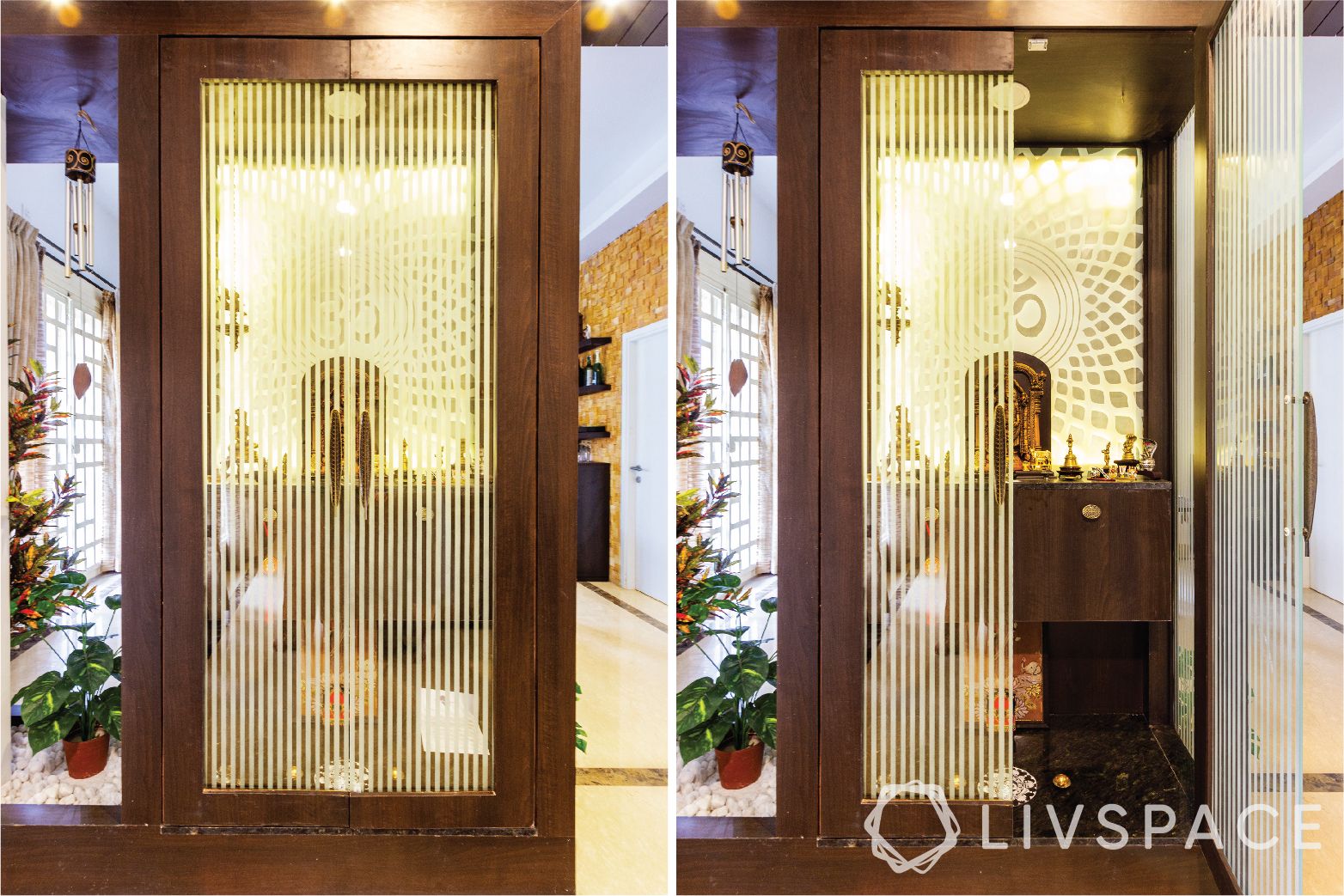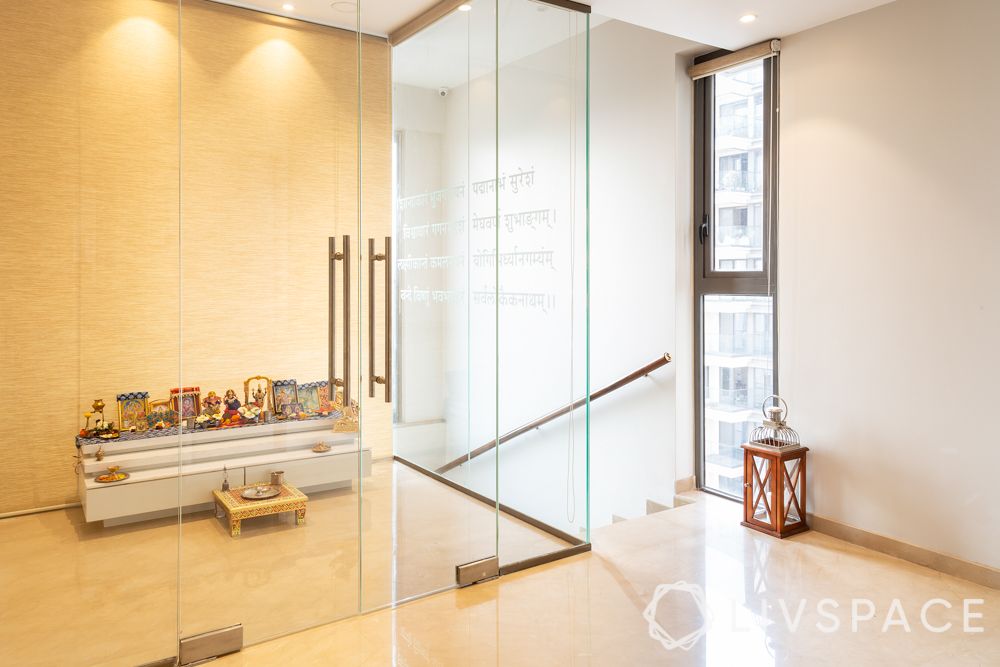 Pooja Rooms for Desi Homes #2: Self-standing Pooja Units
A self-standing unit is essentially an independent pooja unit that can be installed anywhere in the house. These can be mandirs with elaborate churas or simple modular units with sleek designs. Such pooja units don't require as much space as individual pooja rooms but usually come with plenty of storage space. Also, privacy is not something you can have with one of these.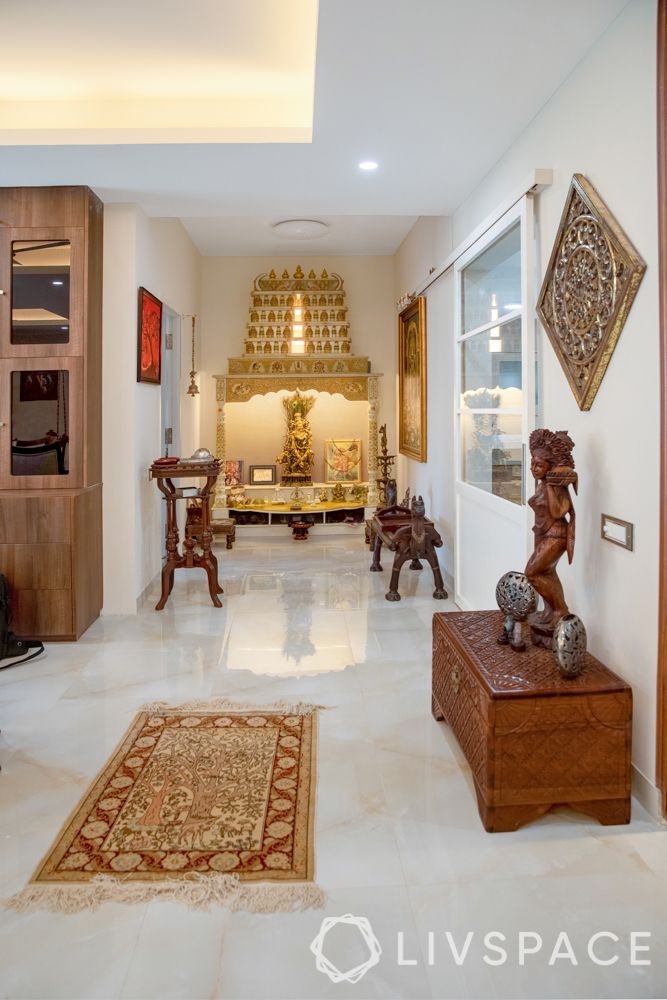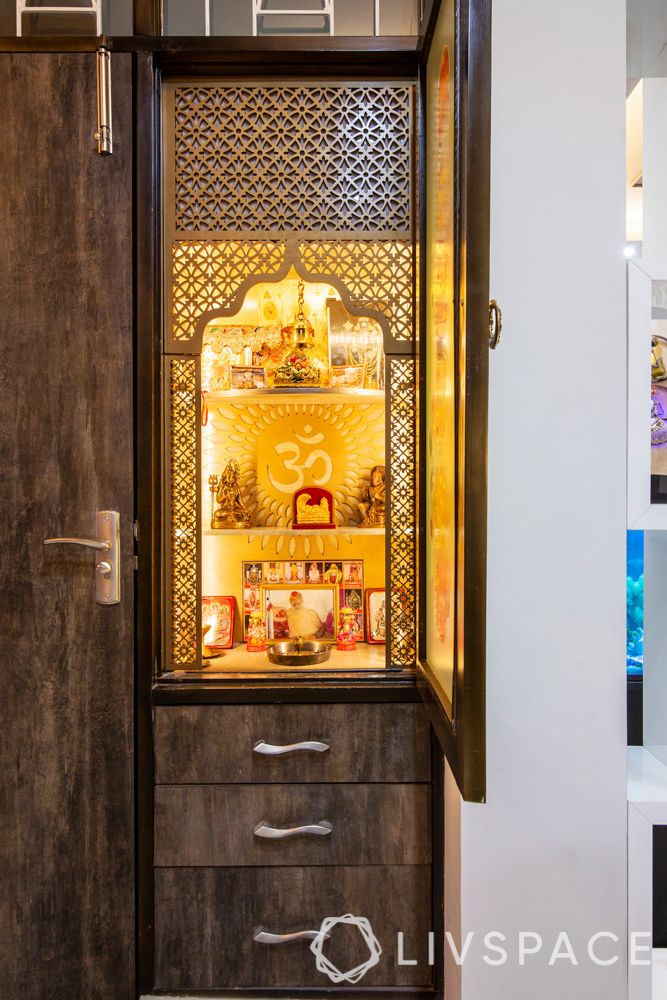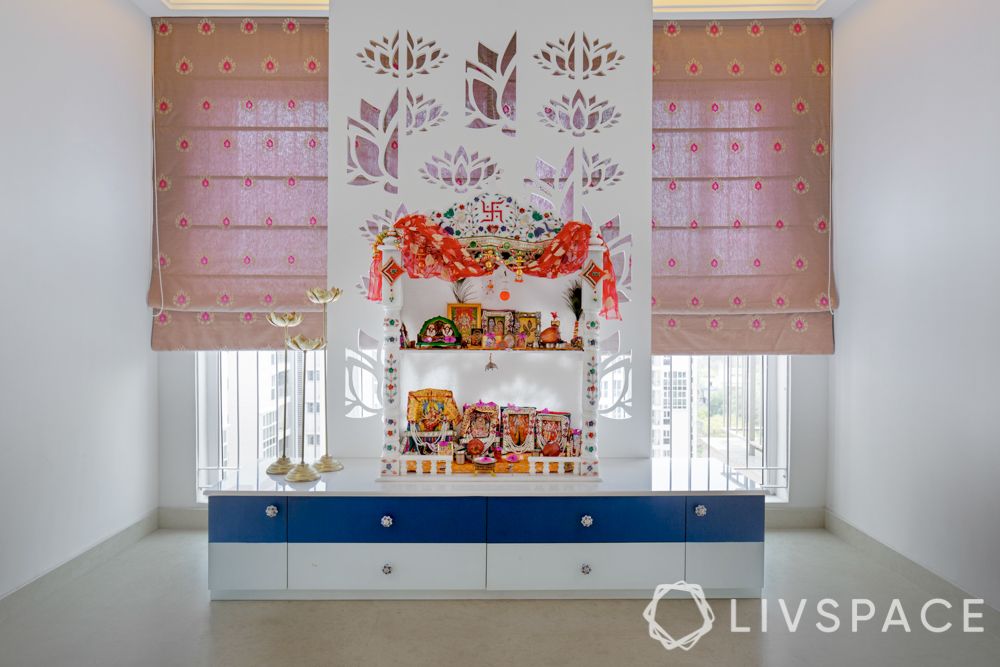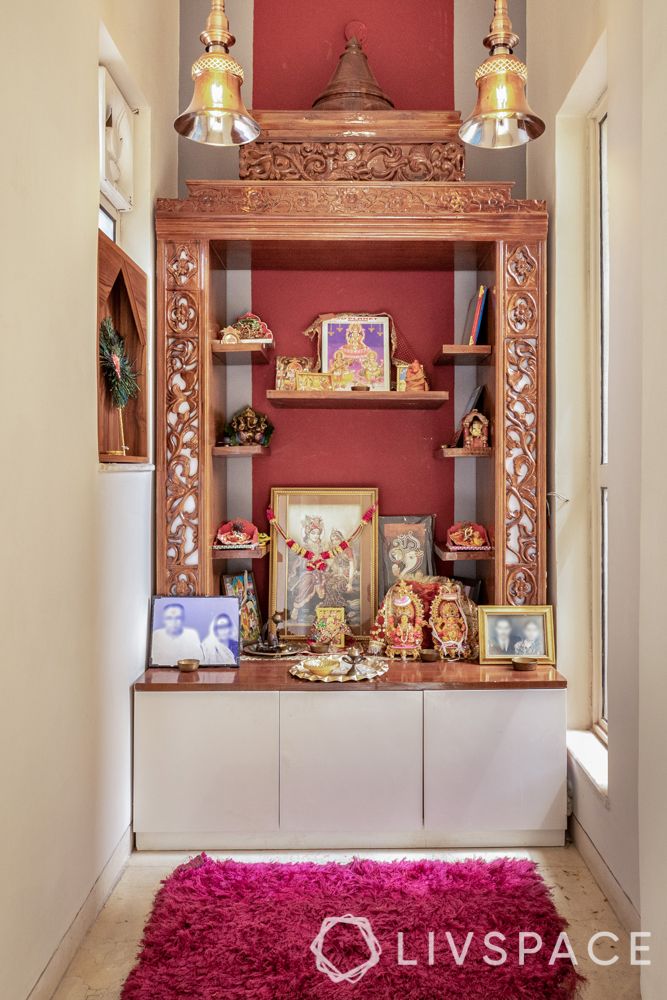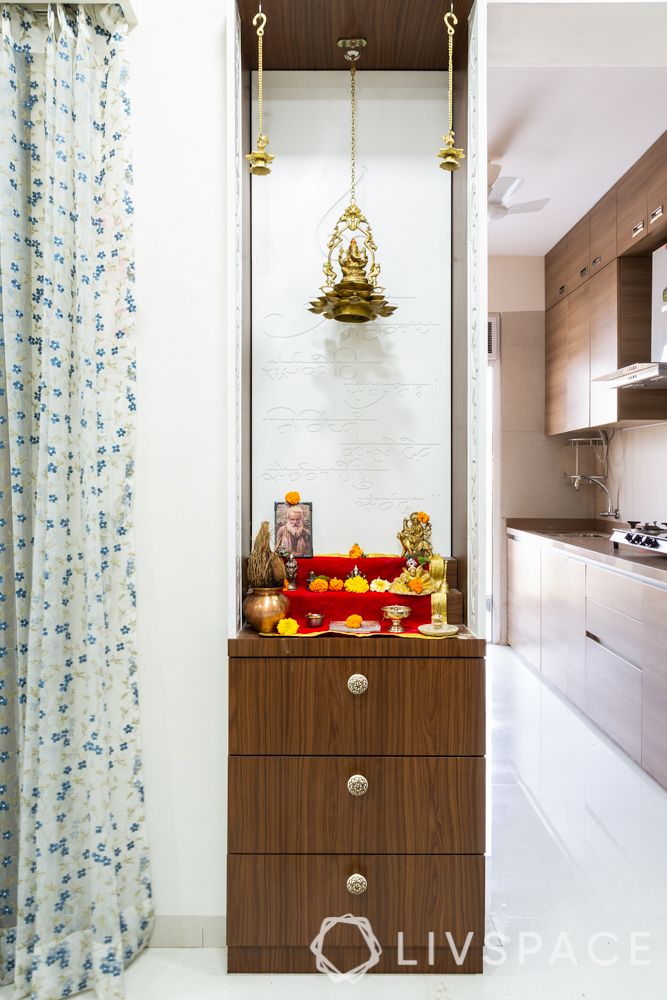 Pooja Room Designs for Indian Homes #3: Pooja Corner
A pooja corner or niche is a mix of the qualities of both individual pooja rooms and self-standing units. Like a pooja room, these spaces offer privacy because they are segregated using some sort of a partition. But they do not require as much space as a dedicated pooja room. Like mandirs, they often have storage and come in many different designs.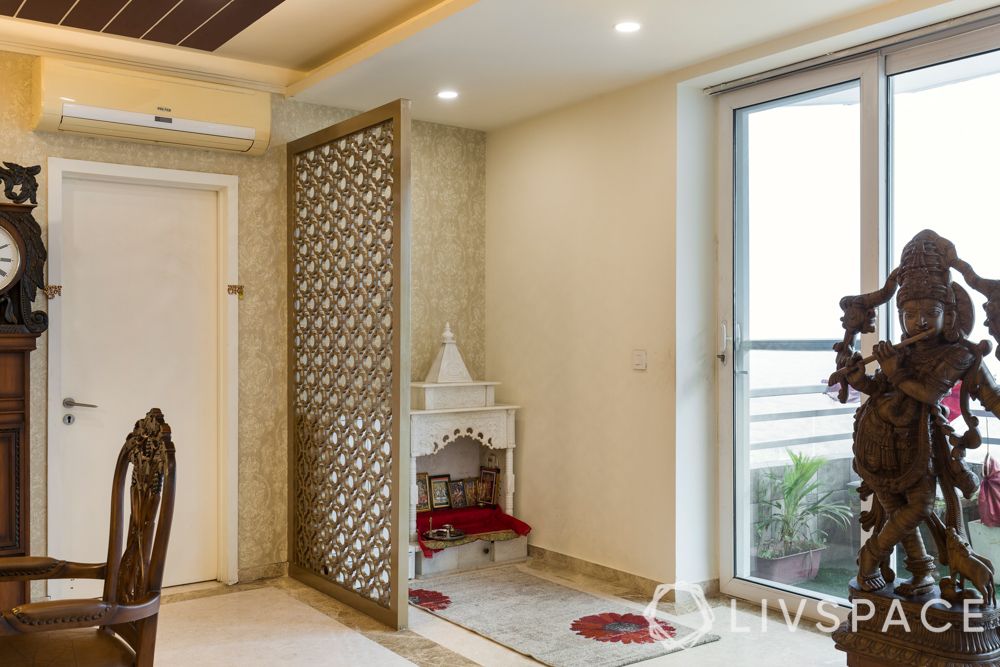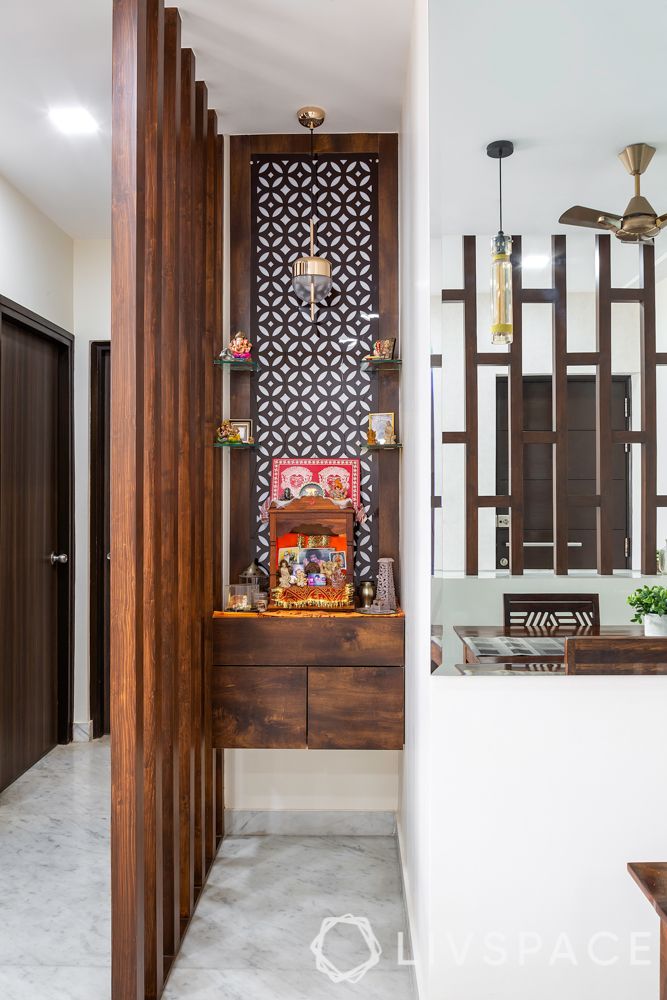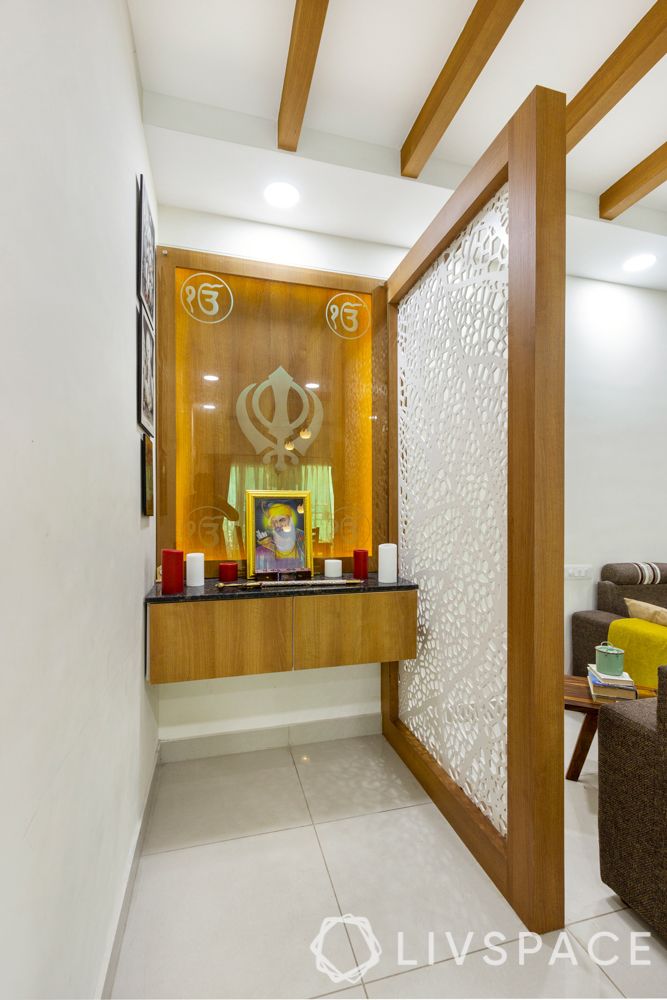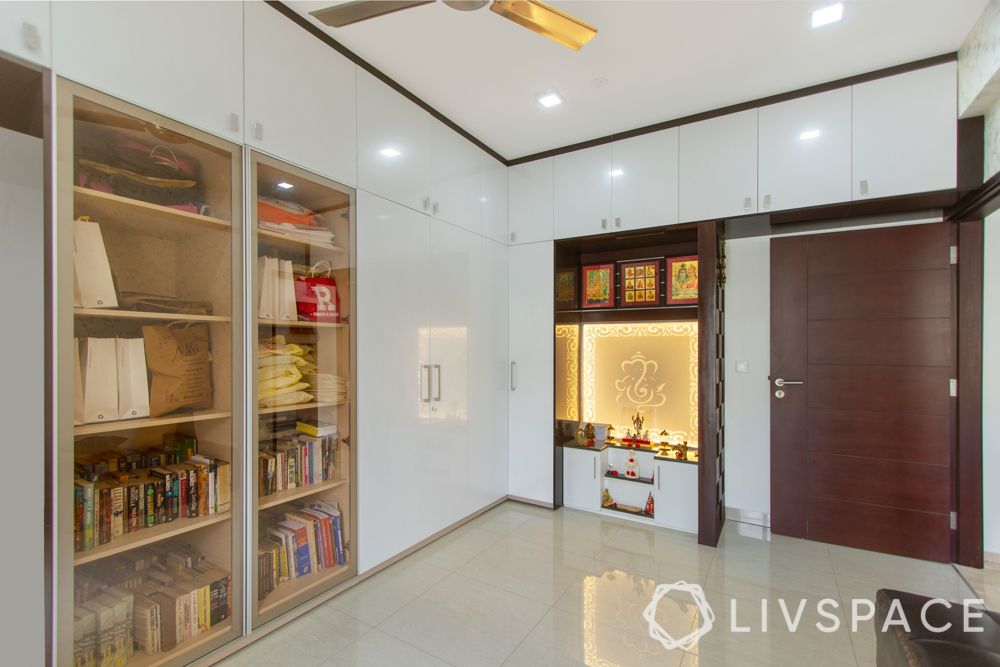 Pooja Room Designs for Indian Homes #4: Wall-mounted Altar
When space is scarce, opt for the last of our options, aka wall-mounted pooja altars. These wall-mounted units are compact and just right for small apartments. The best part is that these pooja units are floating, so they consume no floor space yet come with enough storage too!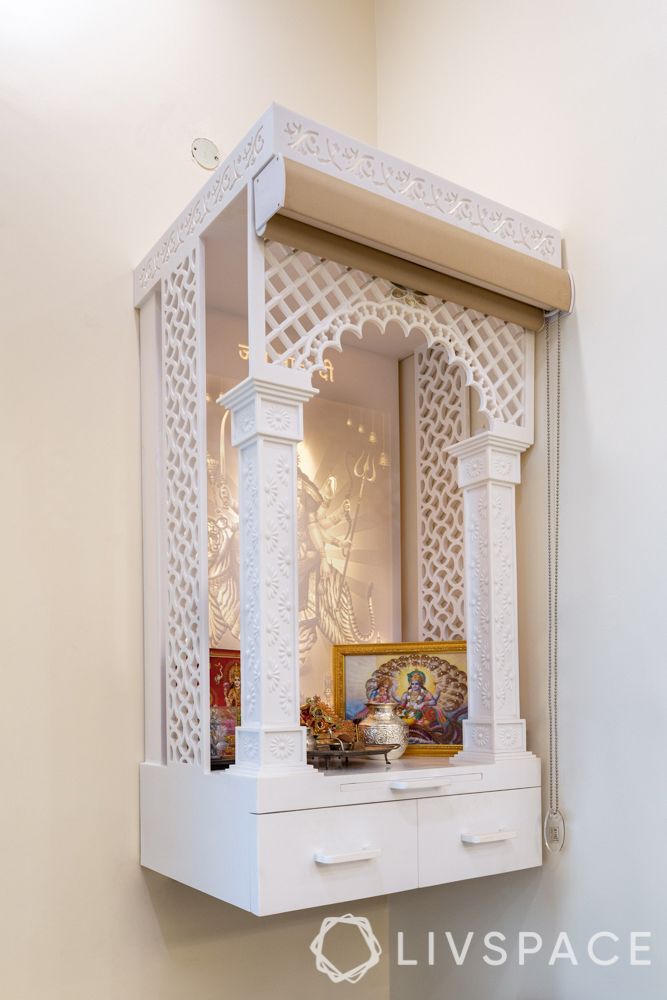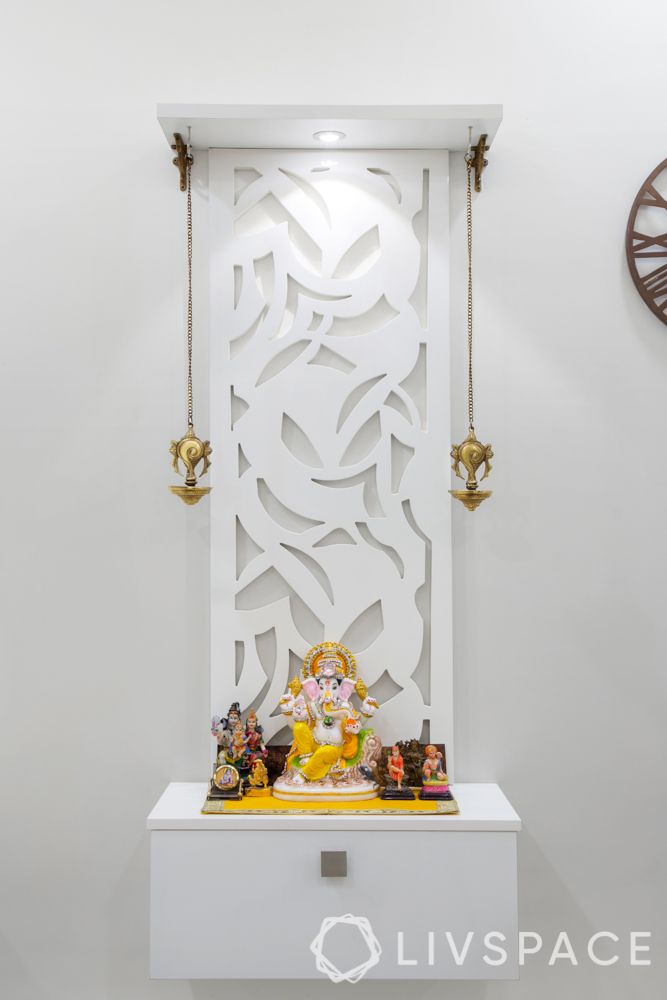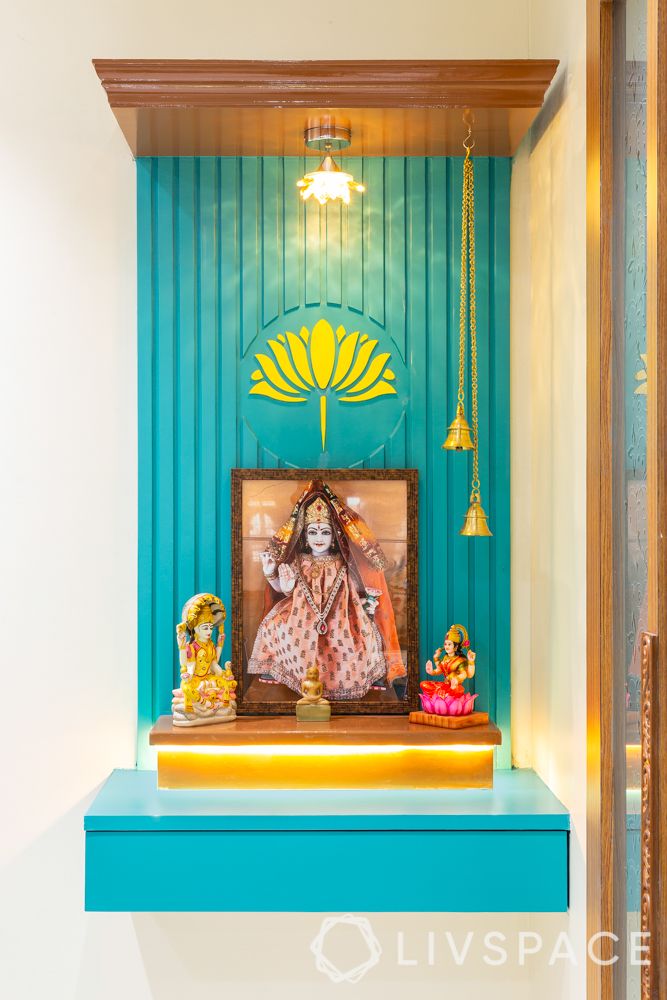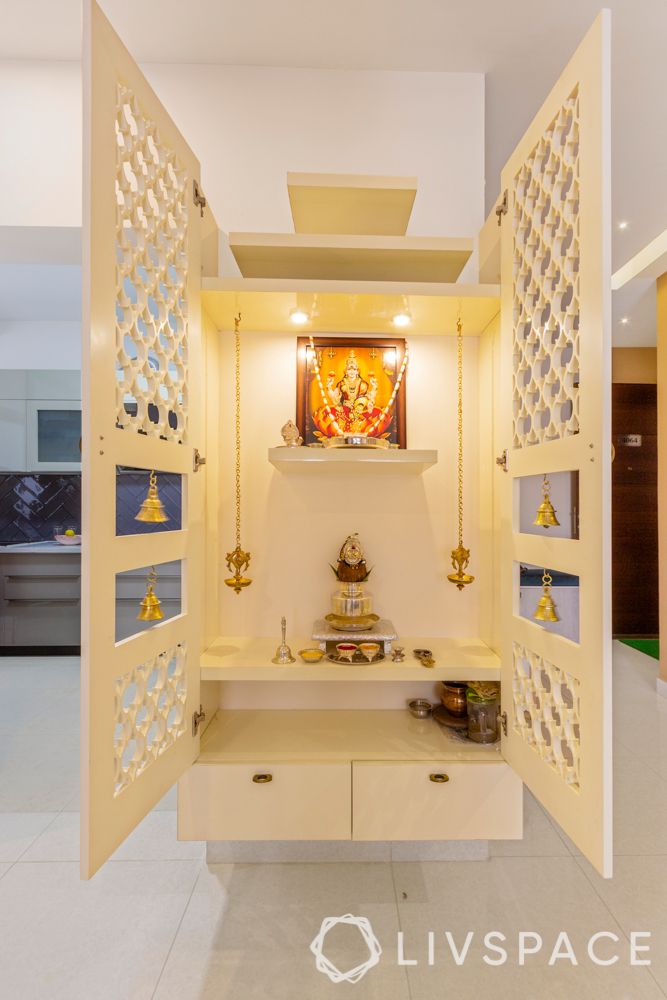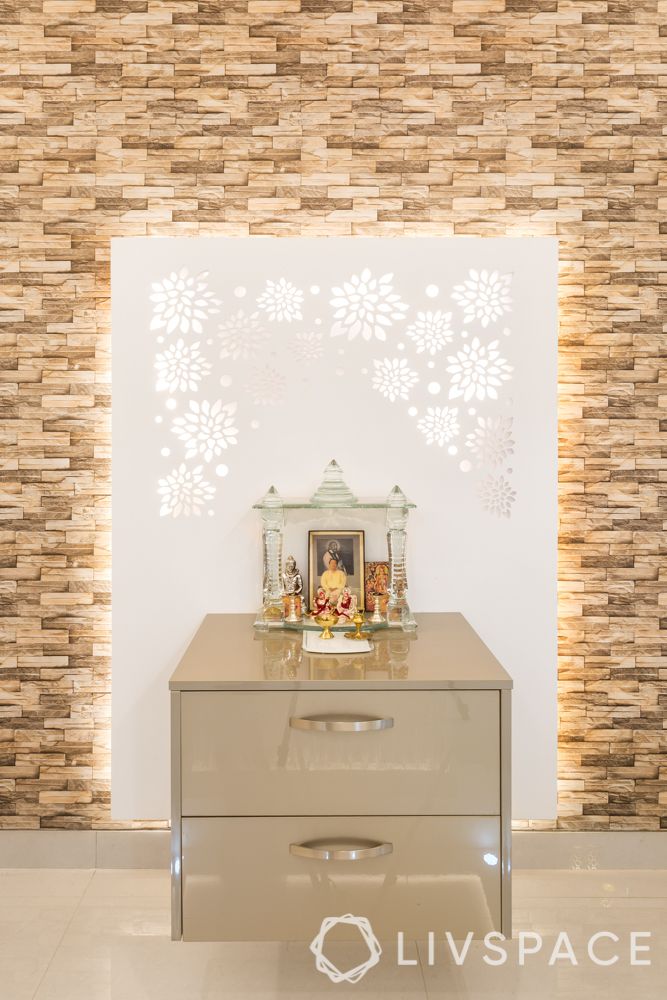 Did you find the inspiration you were looking for among these pooja room designs for Indian homes? Also, learn how to fix the vastu of your pooja room.
Send in your comments and suggestions.