Kitchen chimneys are touted as necessary additions to every kitchen, modular or not. When it comes to kitchen chimney design ideas, there is something for everyone! But the hefty price tag attached to any chimney of quality begs the question, 'should I buy a kitchen chimney?' It's a valid question, not least because of the price of purchase, installation and service, but there are benefits to owning a chimney, too. Here are a few factors to consider while answering the question:
Advantage #1: Good for health & safety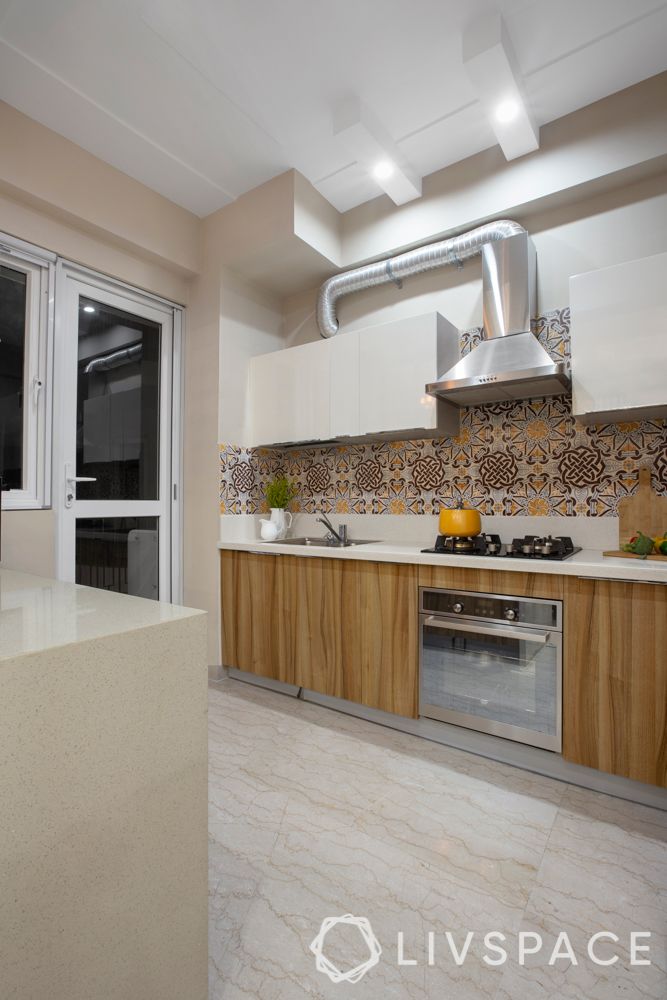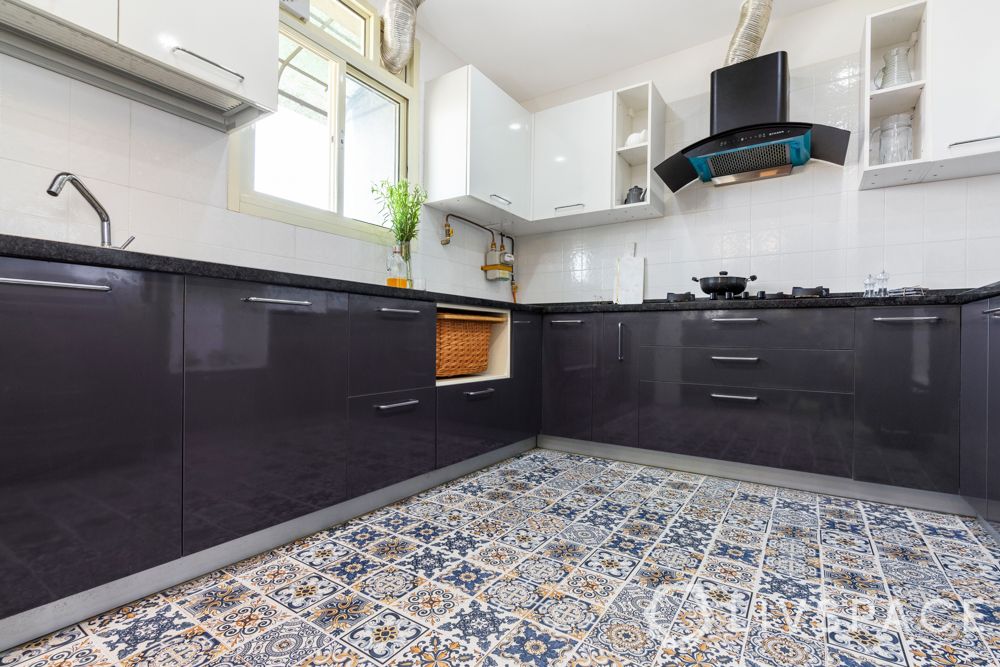 Investing in a kitchen chimney, regardless of the cost, is essential for smaller kitchens or those with poor ventilation. Subsequently, this reduces the chances of smoke from food choking out the kitchen and the rest of the home. Not only does the smoke leave traces on furniture and clothing long after it disperses, it's also a health and safety hazard.
Advantage #2: Can fit into any type of space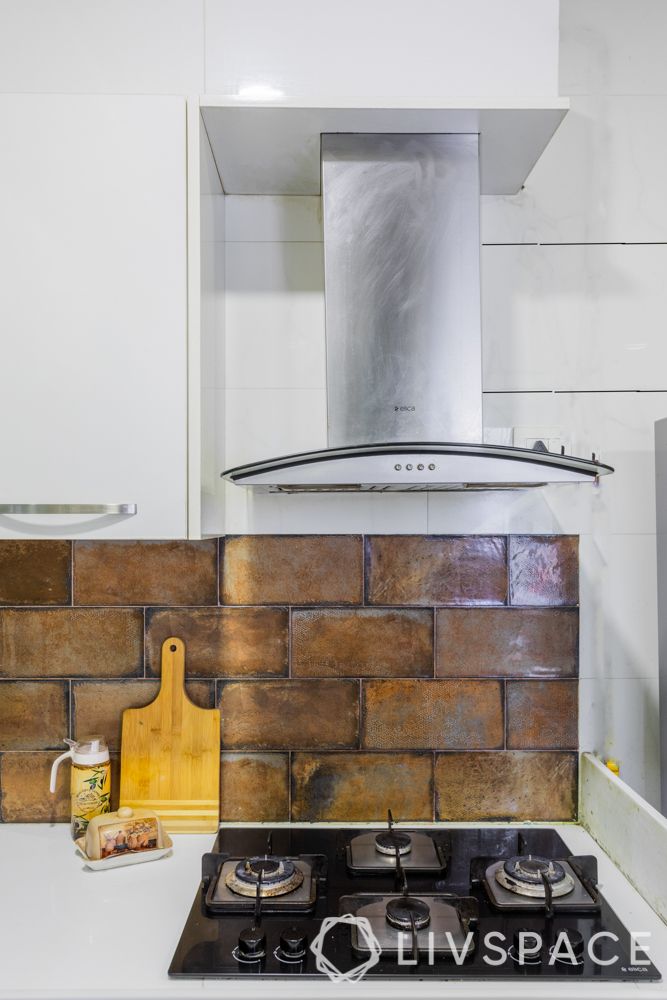 Chimneys aren't restricted to wall-mounted designs as they were back in the day. Kitchen chimney design has become a lot more sophisticated with brands actively trying to make the bulk of it smaller. If you don't have wall space, consider opting for a corner chimney or a built-in chimney that's fitted right into your cabinets if you absolutely need the equipment.
Disadvantage #1: It can pinch your pocket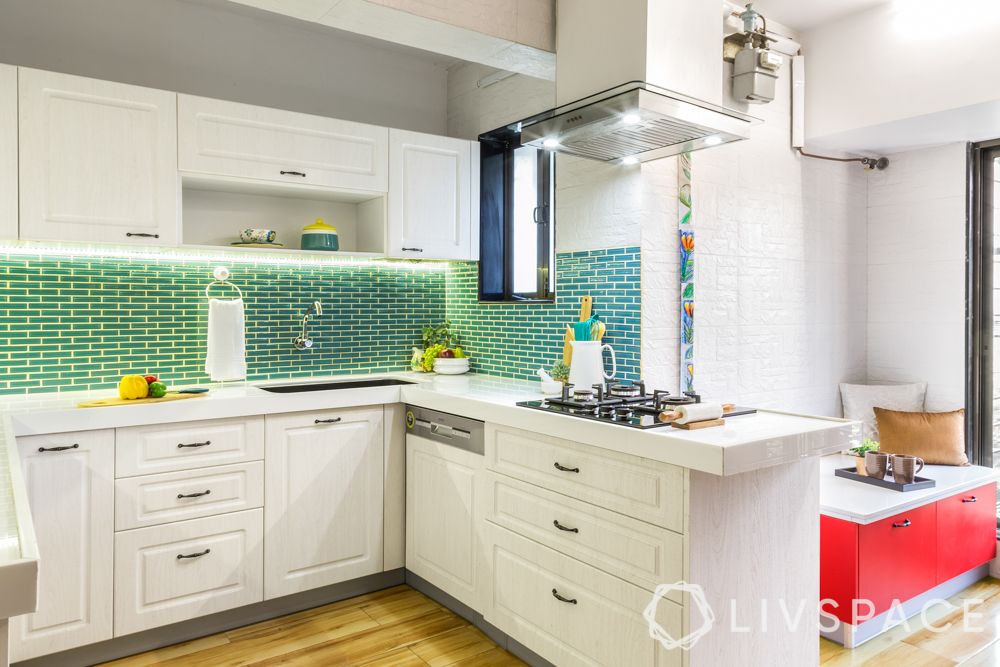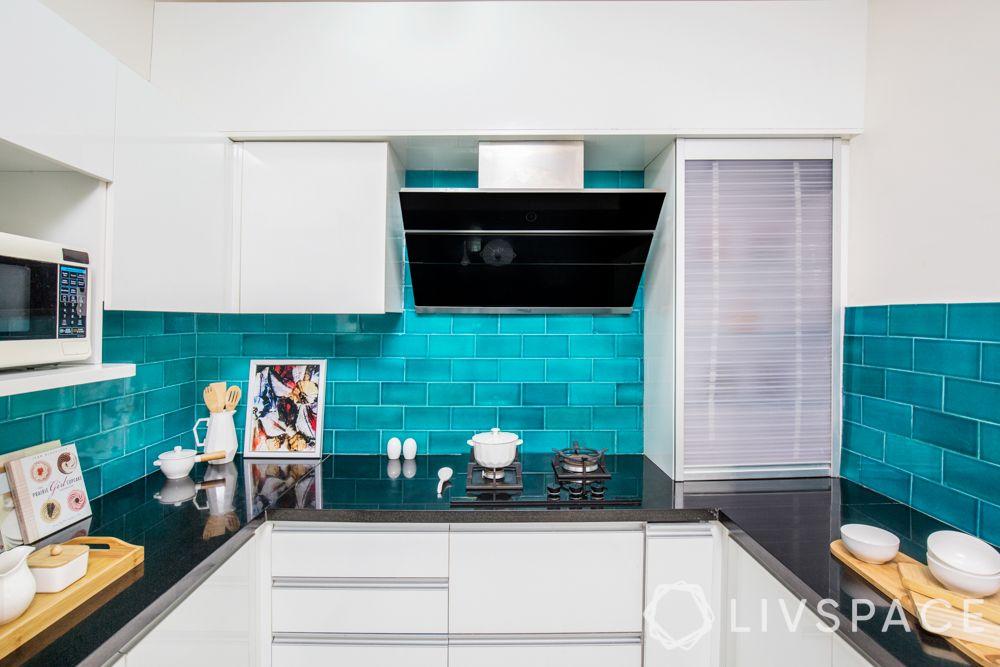 Aah yes, the big one. Kitchen chimneys are pricey, especially if you're looking for one that works well and is from an established brand. While buying a chimney, also take into account the cost of repairs and regular maintenance checks, especially once the factory's warranty period expires.
Disadvantage #2: It is high-maintenance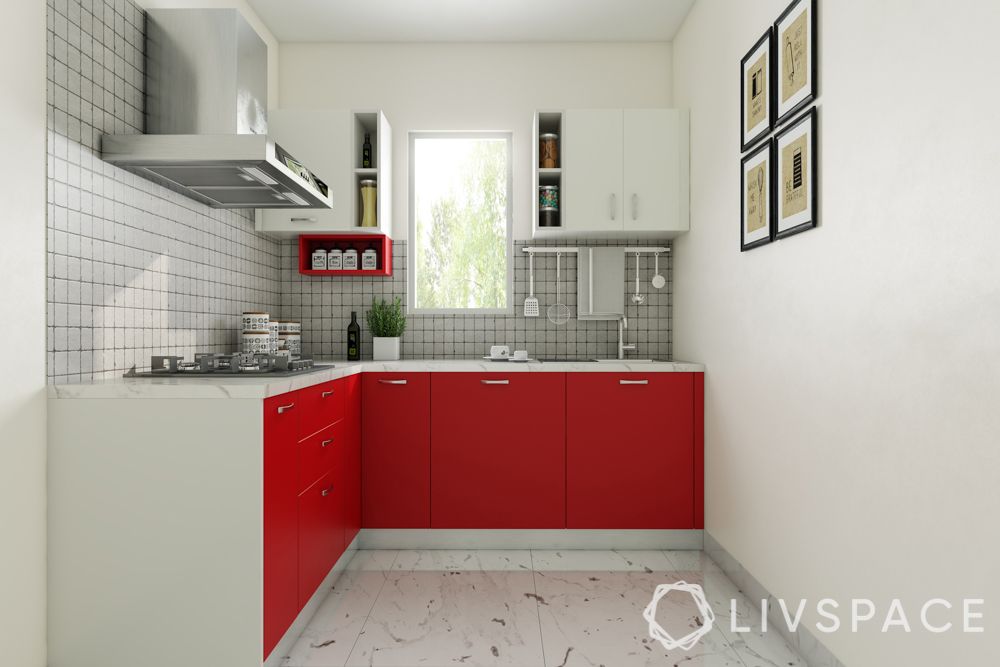 In small homes, every square foot counts. Kitchen chimneys are generally bulky. And to top it off, maintaining them is a tedious task. Unless the chimney is an auto clean model, it needs to be cleaned twice a month, which is a time consuming process. If your kitchen is small yet well-ventilated, chances are you can get by without a chimney.
Types of Kitchen Chimneys and Pricing
1. Angular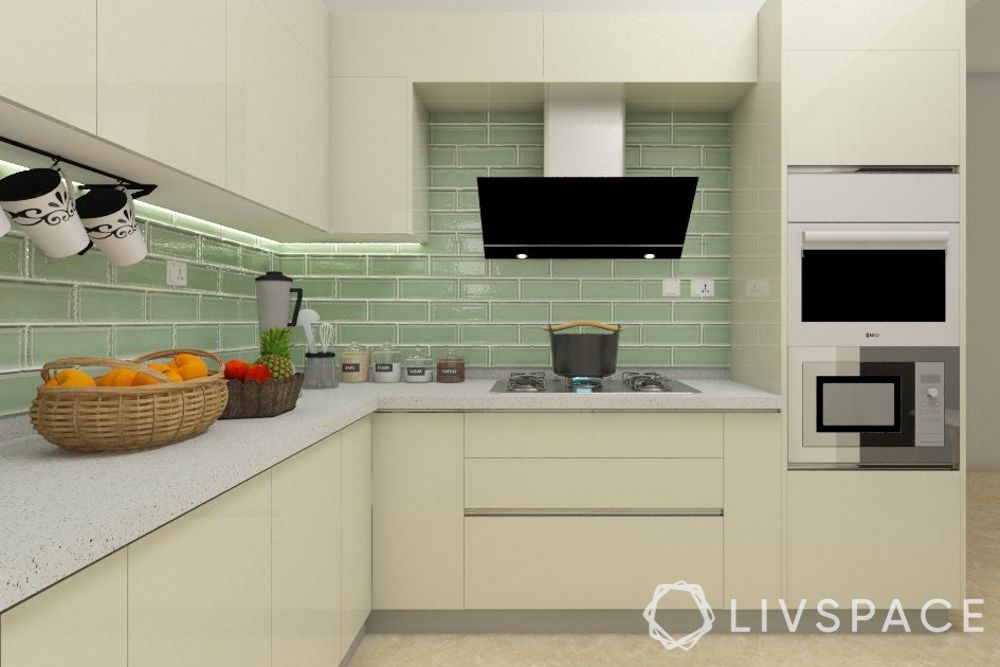 If you live in an apartment and love contemporary décor, this kitchen chimney design is the perfect option for you! Angular kitchen chimneys have side vents which allows smoke to be expelled with greater efficiency. This sleek chimney in a bold, black colour can amp up the look of any kitchen!
2. Pyramid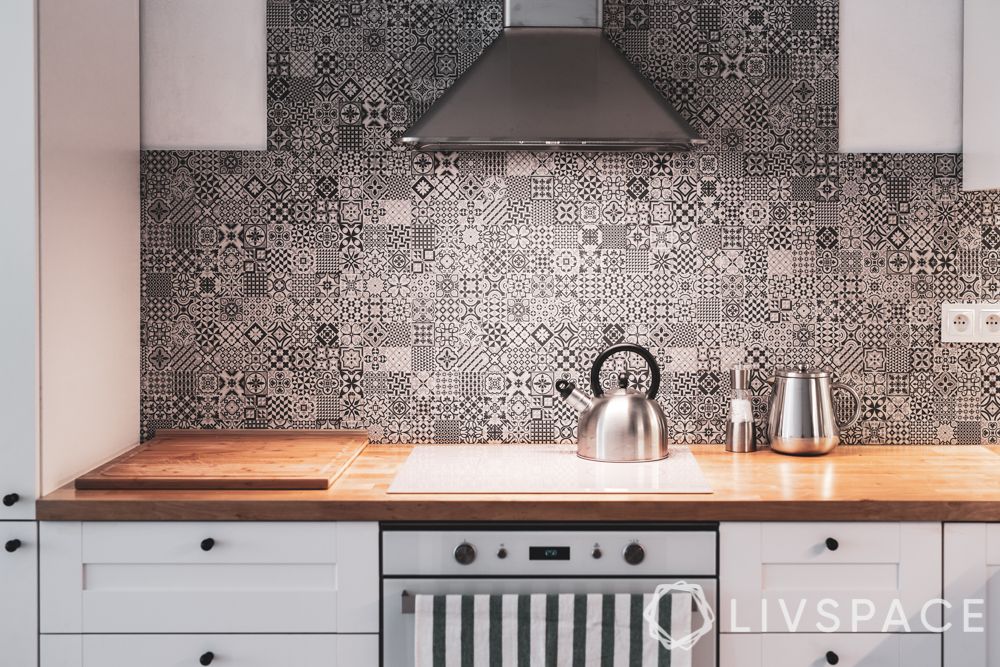 3. Built-In
If you have a compact kitchen, consider opting for a built-in chimney. This type of kitchen chimney is fitted into or under the cabinets, optimally utilising the space available. The seamless and space-efficient design makes this type of chimney a favourite amongst apartment owners.
4. Wall-Mounted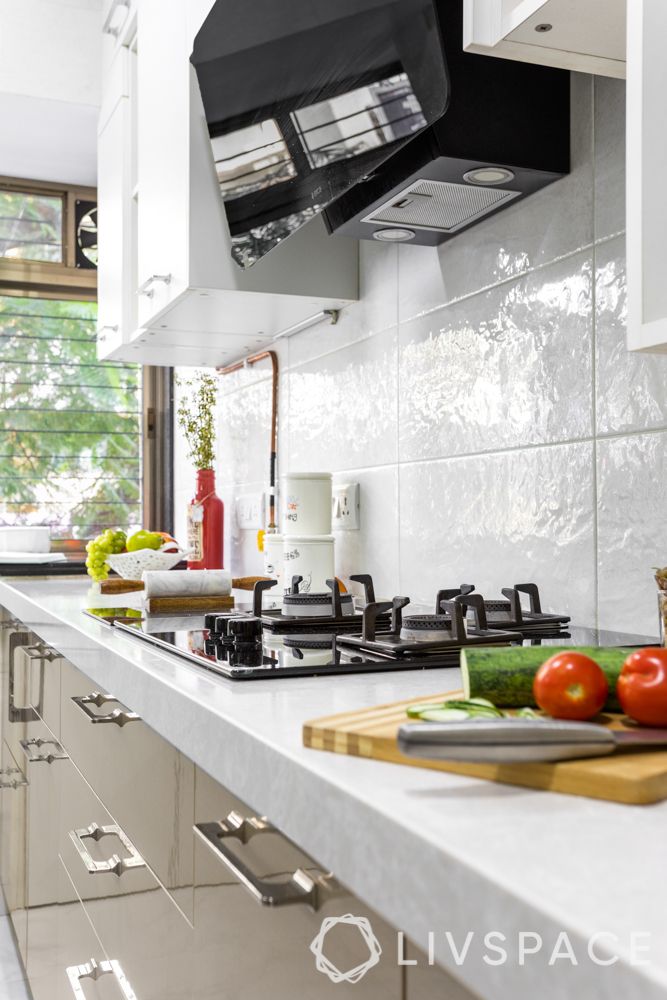 Another effective and space-saving option for Indian kitchens is the wall-mounted chimney. As the name suggests, the wall-mounted chimney is fixed on the wall in your kitchen. The design looks sleek while taking up minimal space between the cabinets.
Best Kitchen Chimney Under ₹10000
1. Eurodoma Curved Glass Kitchen Chimney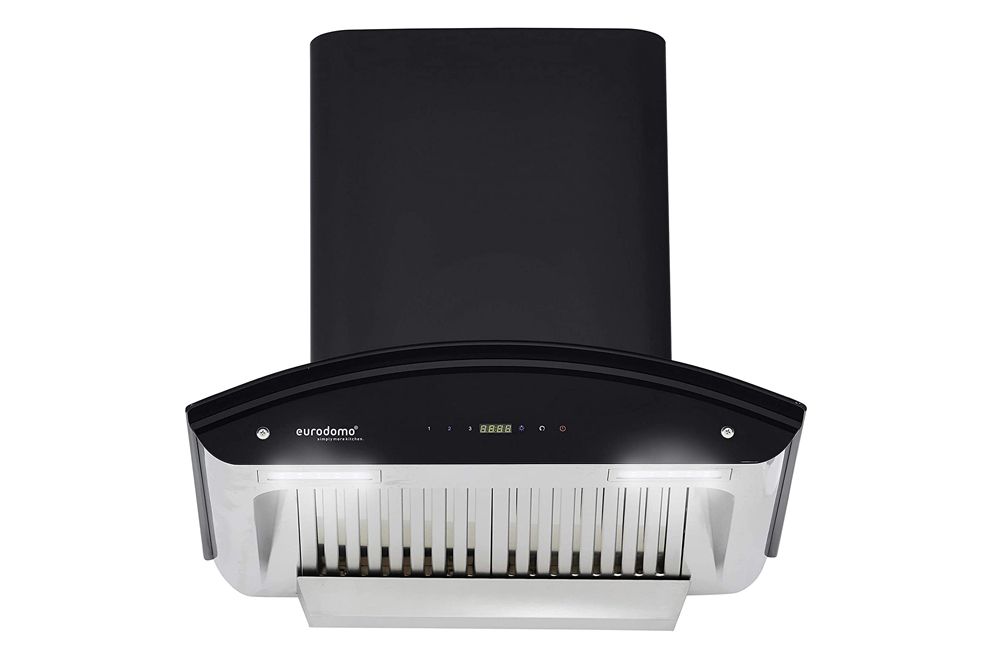 This Eurodoma auto-clean curved glass chimney is an Amazon bestseller. It comes with a baffle filter which ensures that you only need to clean once in every 6 months. With a stylish look, this chimney is perfect for Indian kitchens with 2-4 burner stoves.
Kitchen Chimney Price: ₹9,780
2. iBELL Kitchen Chimney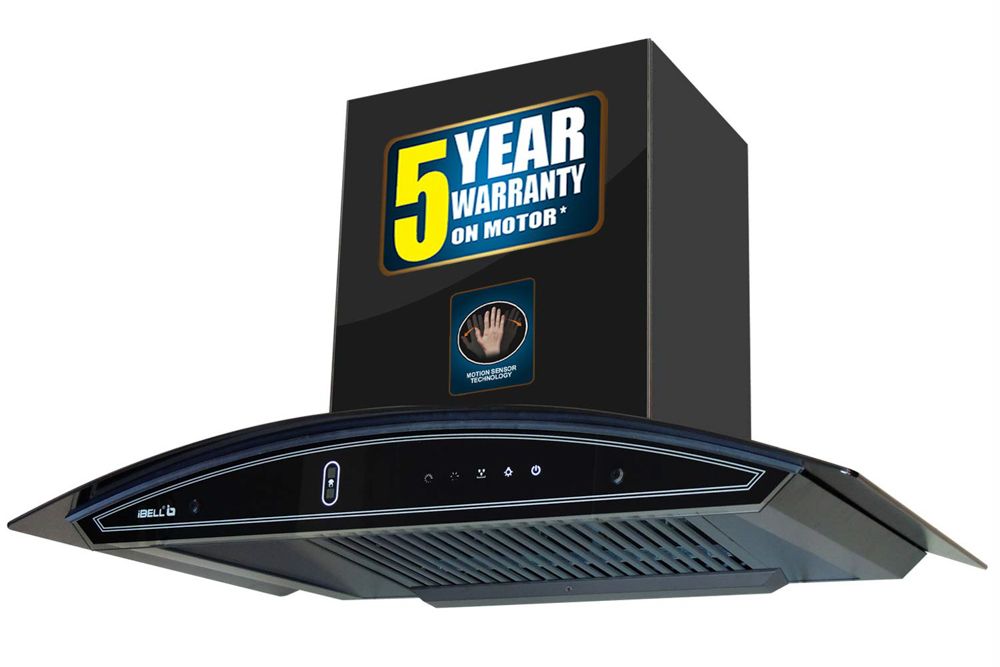 Looking for something sleek and modern? This 90 cm chimney from iBell is a must-have! Made of toughened glass, this chimney comes with double layer stainless steel detachable baffle filters. What we love about this chimney is the motion sensor technology!
Kitchen Chimney Price: ₹9,590
3. Felixe Filterless Kitchen Chimney Mavis Eco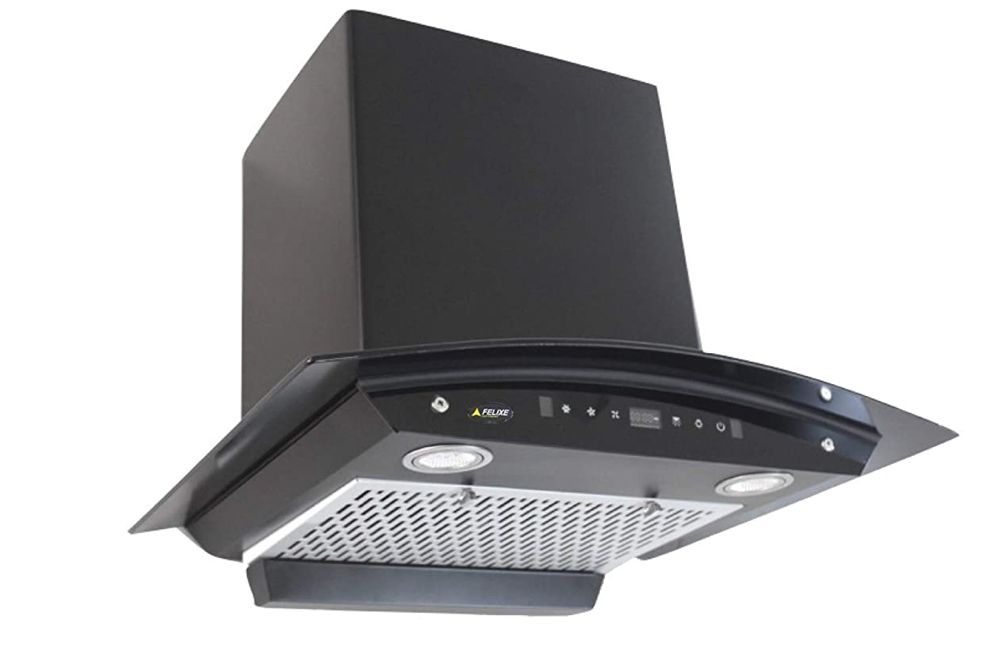 With 4.3 stars on Amazon, the Felixe black hood kitchen chimney is a favourite! The USP of this product is the 230W, 3 speed suction motor. If you are looking for a powerful kitchen chimney design, this chimney with a suction capacity of 1300 m3/hr is the one for you!
Kitchen Chimney Price: ₹9,199
4. V-Guard M10 Electric Kitchen Chimney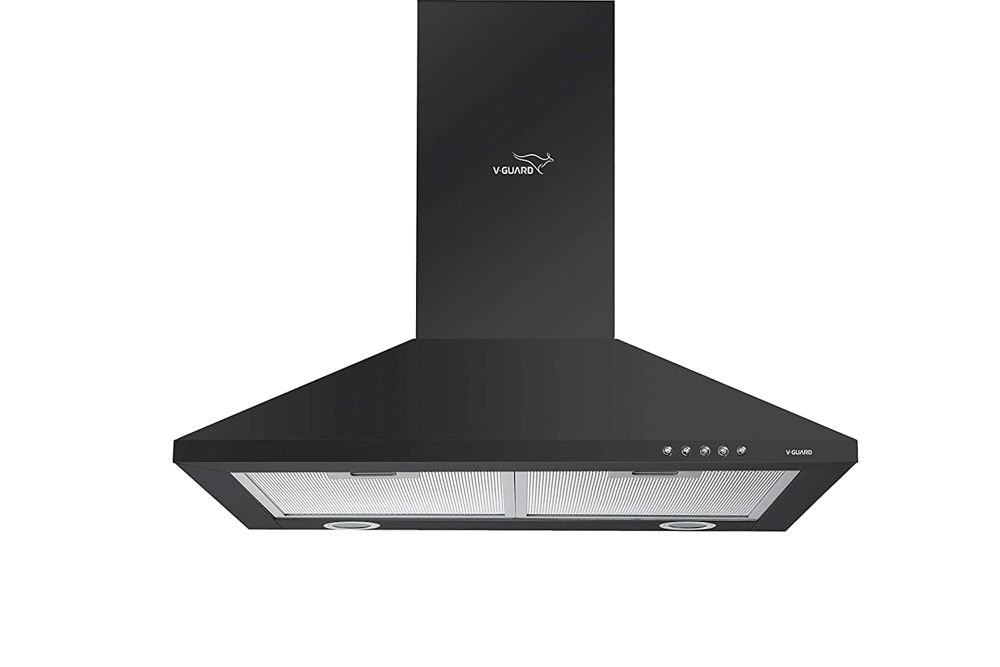 Sleek and compact, the V-Guard wall-mounted kitchen chimney is ideal for small kitchen spaces. This product has a 5-layer mesh filter made with high-grade aluminium which enables superior oil absorption. If you are not willing to spend too much on a kitchen chimney but want advanced features, then go for this one!
Kitchen Chimney Price: ₹5,566
5. SURYA Model Disc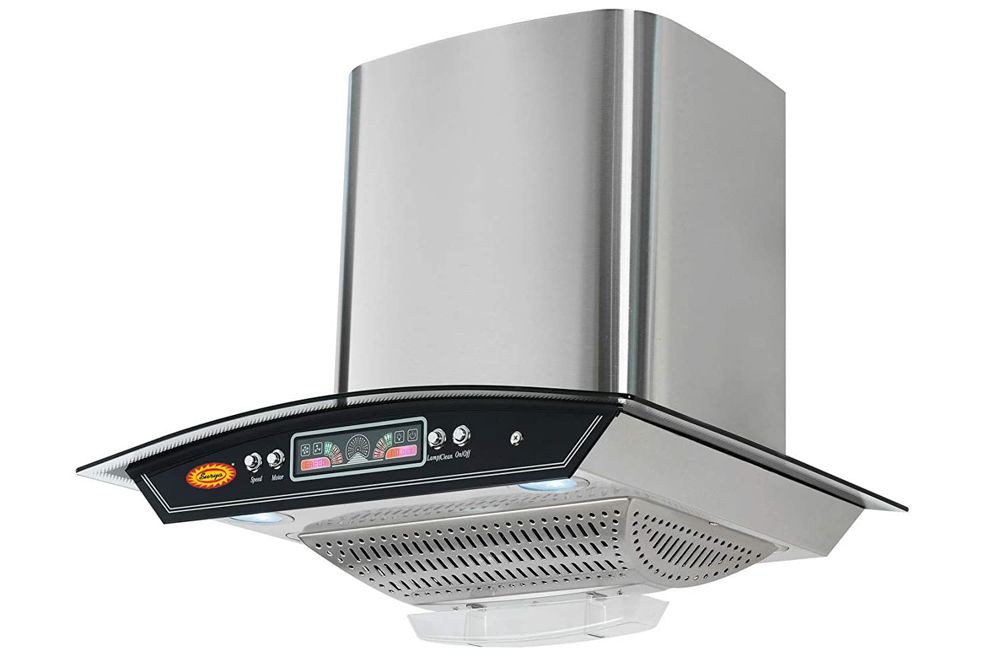 The Surya filterless modern kitchen chimney design is one of the most functional and convenient items available. It comes with a heat pad which allows auto-cleaning. An oil collector cup keeps the chimney clean while attractive LED lights give it a trendy look.
Kitchen Chimney Price: ₹9,899
The Right Kitchen Chimney Size for You
Now that you have all the deets on kitchen chimney design with prices in India, it's time you find the right size for your kitchen. The size of your kitchen chimney will mainly depend upon your stove size.
Things to Keep in Mind While Installing a Kitchen Chimney
Filter Type
Filters make a difference in how effective a chimney is. They're broadly divided into cassette, baffle and carbon filters. Baffle filters are considered best for Indian kitchens because they are curved and change the direction of cooking air when it passes through the filter.
Design Type
Chimneys need to match your interiors to avoid looking out of place. The design of a chimney impacts its performance as well, so this is a factor you must consider when wondering, "should I buy a kitchen chimney". Conventional kitchen chimneys are practical and less expensive but are made out of plain stainless steel. Contemporary chimneys work better in modular kitchens and are often fortified with glass or crystal.
In India, chimney prices range from Rs 6,000 to Rs 30,000. Your best bet is to pick a chimney depending on your needs, kitchen size, ventilation and budget.
If you liked reading this story about kitchen chimneys, also explore: Acrylic or Membrane: Which is a Better Finish?
Send in your comments and suggestions at editor@livspace.com.