Home is where the 'hearth' is, they say, and rightly so! An Indian kitchen is undeniably the heart of the household. Most interior designers would advise you to invest wisely in your kitchen and not without cause. Afterall, it's the kitchen that bears the maximum wear and tear by virtue of its function. However, it is a misconception that kitchen furnishings are either expensive or not up to the mark. Just like any other kind of interiors, Indian kitchen interiors are subject to their use. You can naturally customise your kitchen depending on how much and how intensively you use it.
The crux of the matter is that it is possible to get functional, and even ornamental kitchen interiors on a budget. To illustrate, we have picked the best of Livspace kitchens that cost under ₹3 lakhs.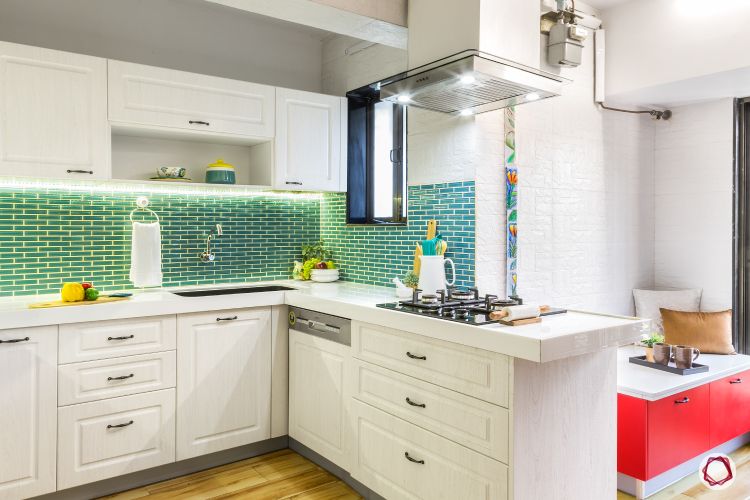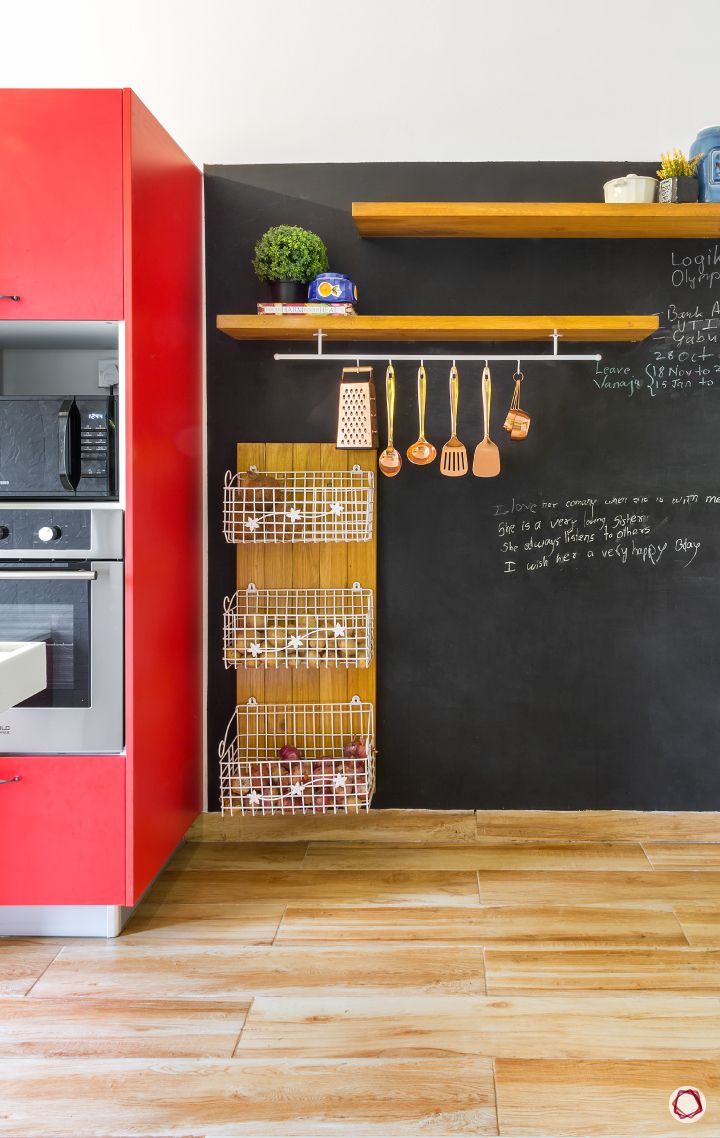 Girish and Amruta Parulkar renovated their 14-year old kitchen in a country-style and we were happy to help! This kitchen, though spacious, suffered from lack of light and air. So Livspace designers broadened the window and opened up the utility area with a French door. The abundance of natural light that flowed in as a result of the renovation accentuated the space. The white membrane finish also made this Indian kitchen look roomy.
The blackboard was a quirky addition; it is both functional and inexpensive. The blackboard that occupies an entire wall is much cheaper than tiles and helps the family plan its meals. Ingenious, isn't it!
Read the full story here.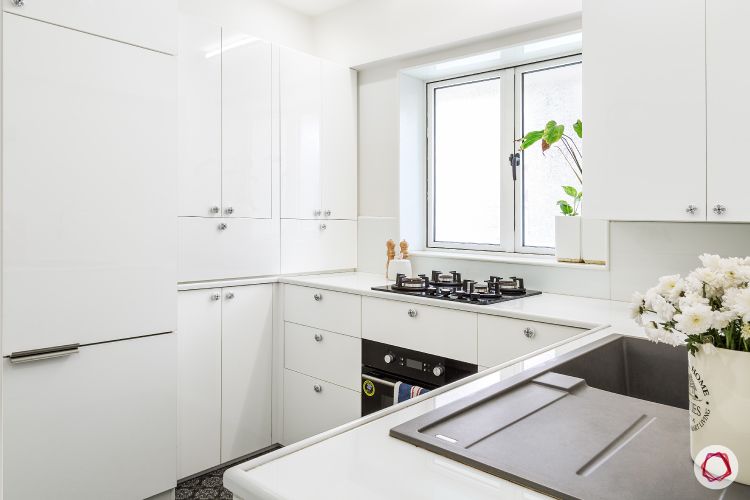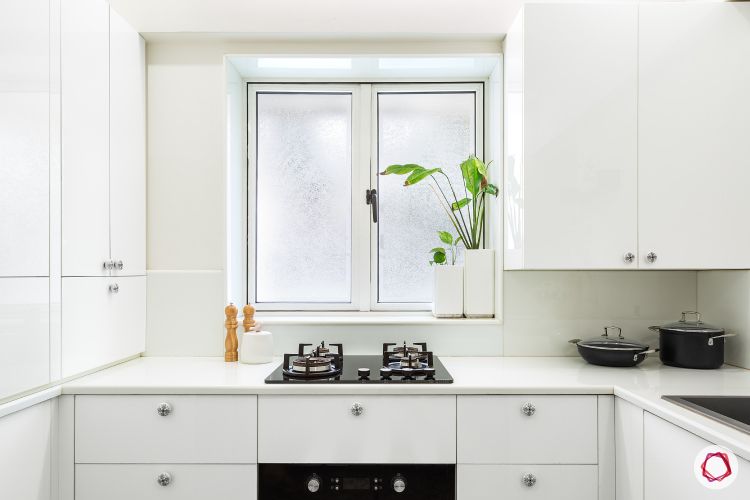 Functionality is a primary feature for kitchens. But it doesn't hurt if the kitchen is pretty too! Especially, if you can get both functionality and aesthetics on a budget. Persis Chhapkhanawalla had two requirements when she decided to revamp her 18-year old kitchen: designated space for her appliances and an all-white kitchen. We managed to deliver both with a mix of open and closed cabinets in this compact Indian kitchen.
Read the full story here.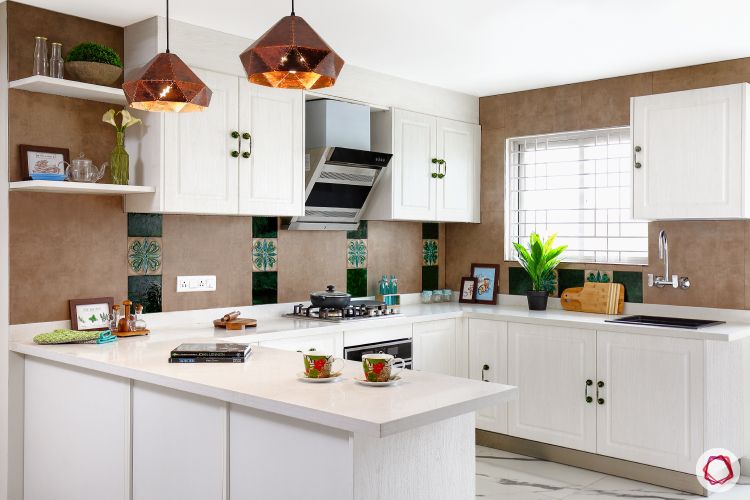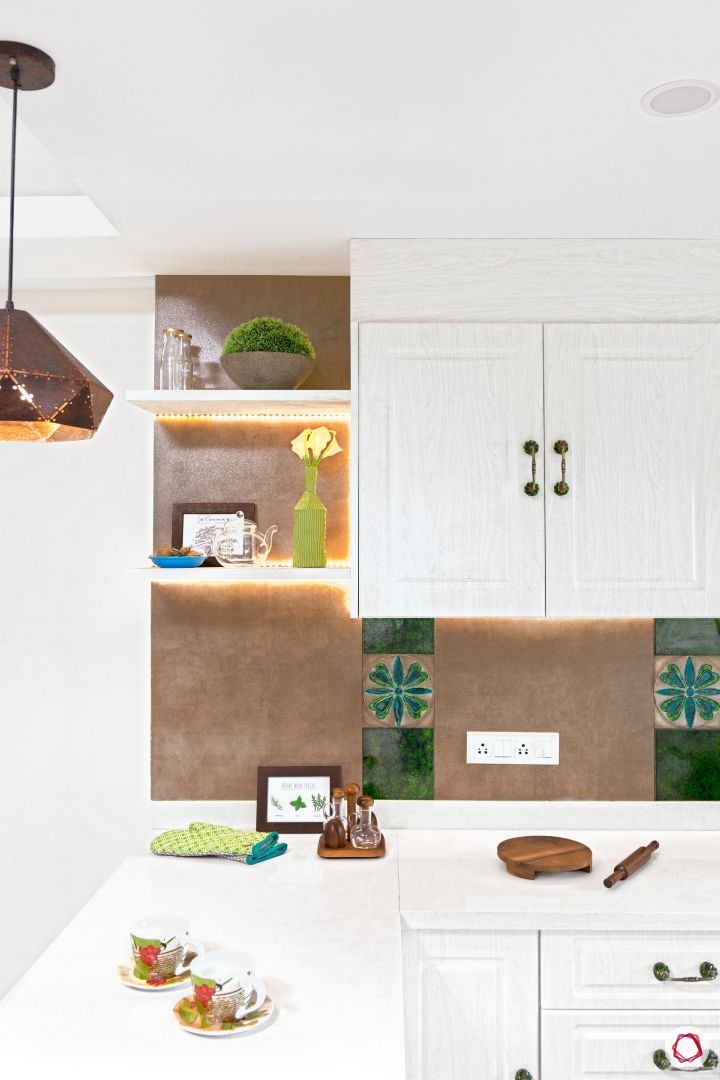 Love for food and beauty united Bangalore couple, Ankur and Sheekha, and brought them to Livspace in the quest for the perfect Indian kitchen. It had to be a kitchen that would be equipped to serve a couple of foodies who cook extensively. We gave them a kitchen that is pristine in its whiteness with country-grooved cabinets that exude warmth. Bejewelled handles and ornate accents on the backsplash tiles make this kitchen a visual delight.
The kitchen also has open shelves that make it look more spacious. Moreover, open shelves for spices are a good option for people who cook a lot; keeps everything within reach, thereby making the process of cooking seamless. Besides, it costs less too.
Read the full story here.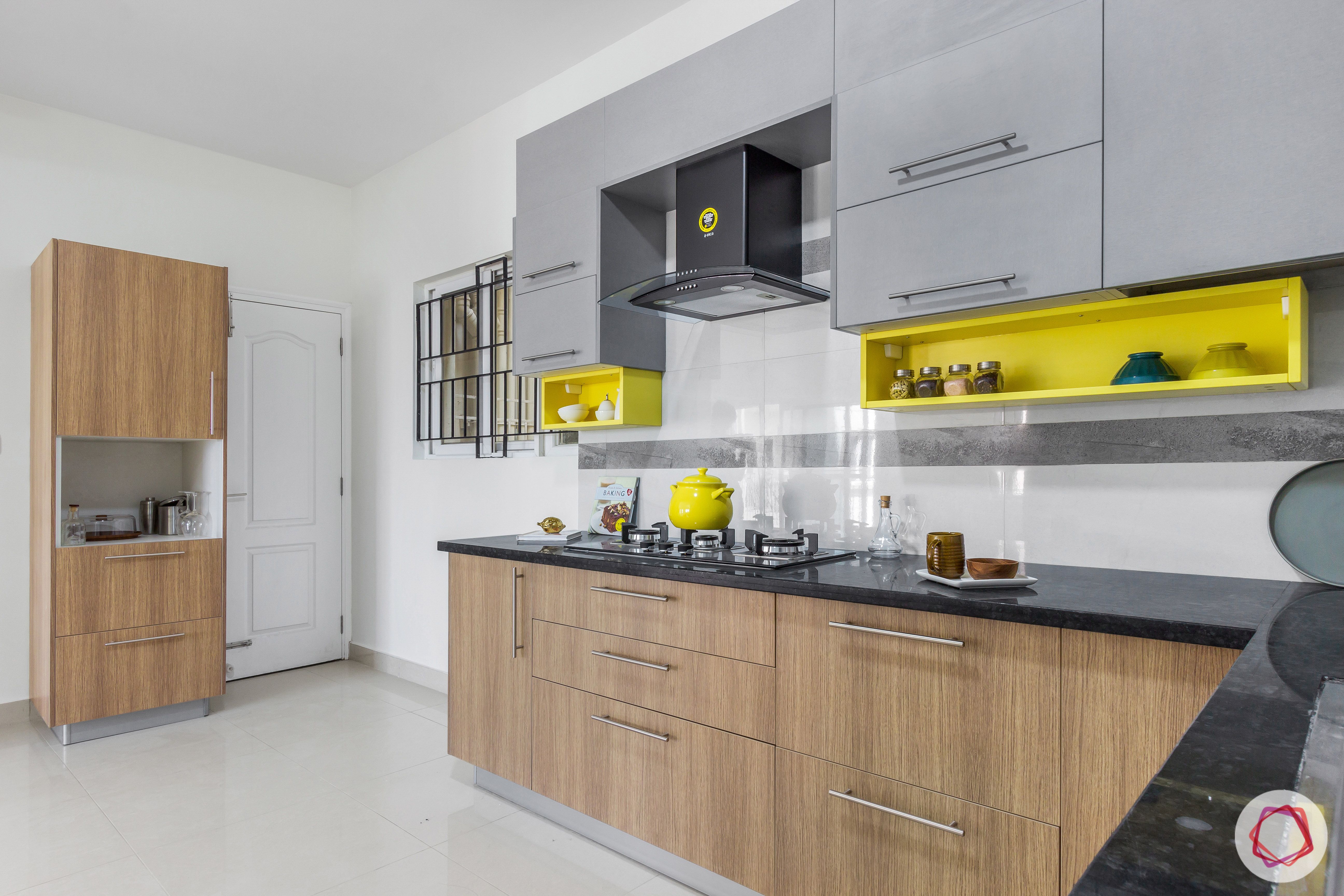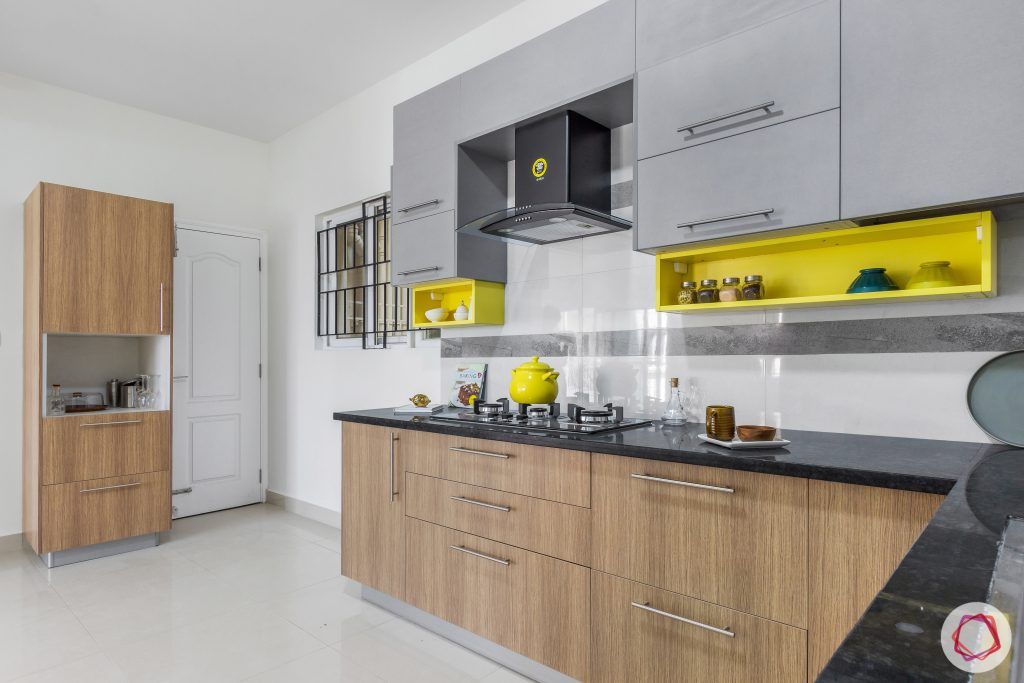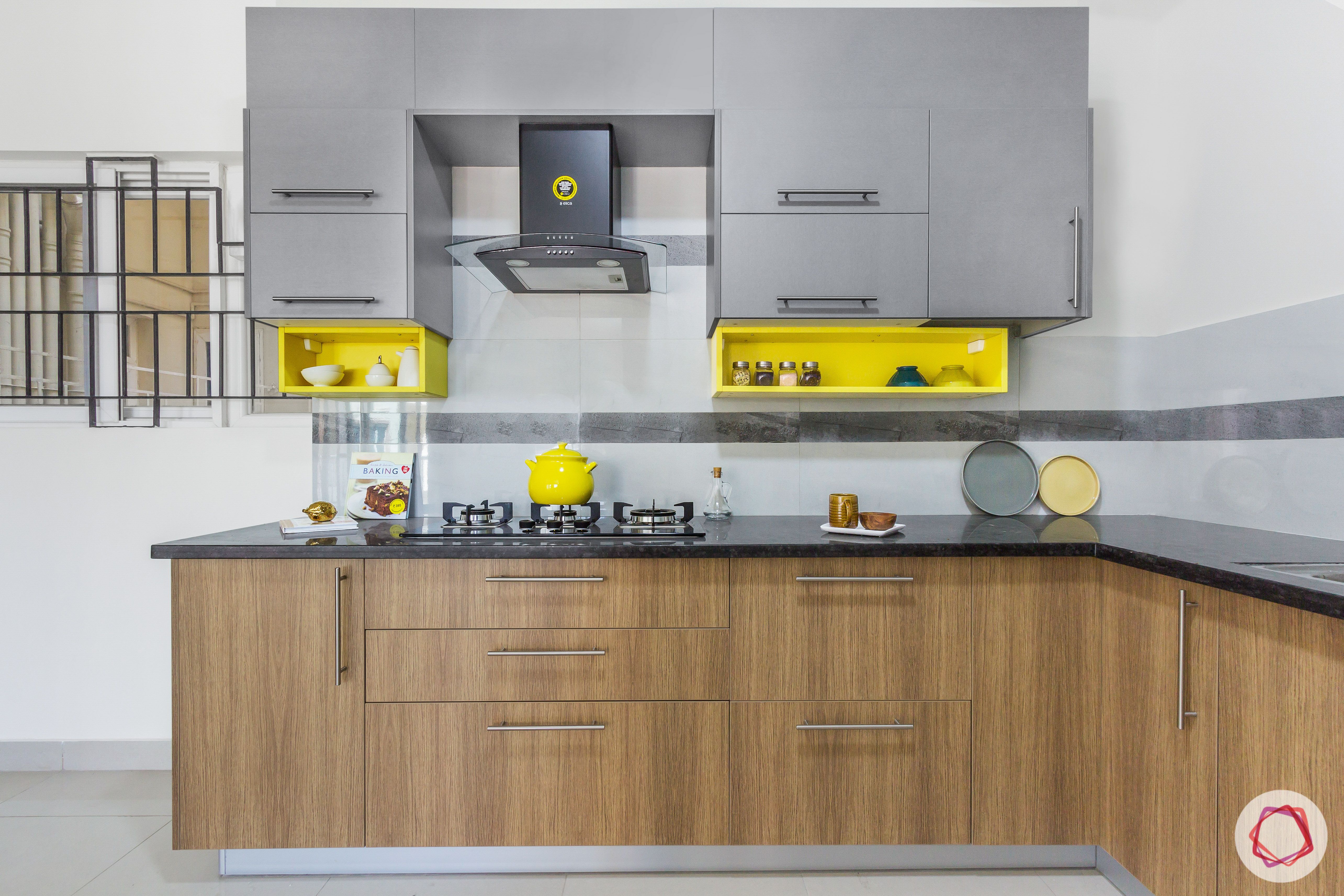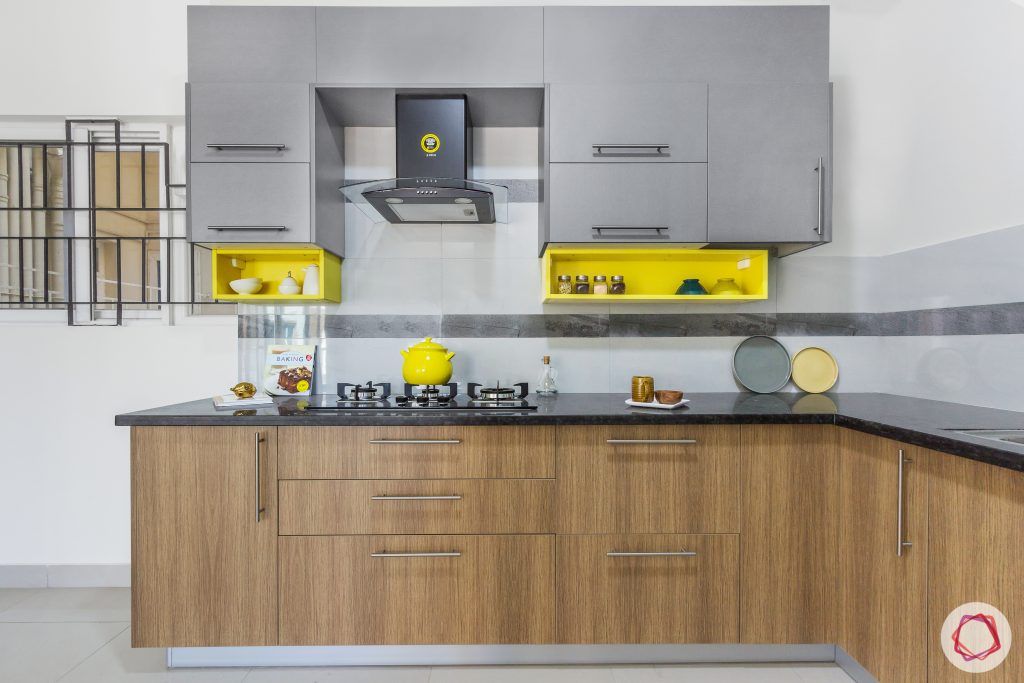 So far, we have talked about Indian kitchens that are customised as per the requirements of the people that use it. But what if we don't know who will be using the kitchen? We are talking about a scenario where a kitchen is designed for a home that will be rented out. Sanjay Nair wanted to furnish his kitchen for tenants and Livspace was happy to oblige.
This kitchen was designed on a tight budget. Hence, particle board was used instead of the more expensive finishes like acrylic and membrane, which also require more maintenance. The countertop is granite that is both sturdy and affordable. The kitchen is equipped with a tall cabinet that is typically considered expensive, but due to the use of low-cost materials, it could be fitted into the budget. This makes it the perfect option for tenants.
Read the full story here.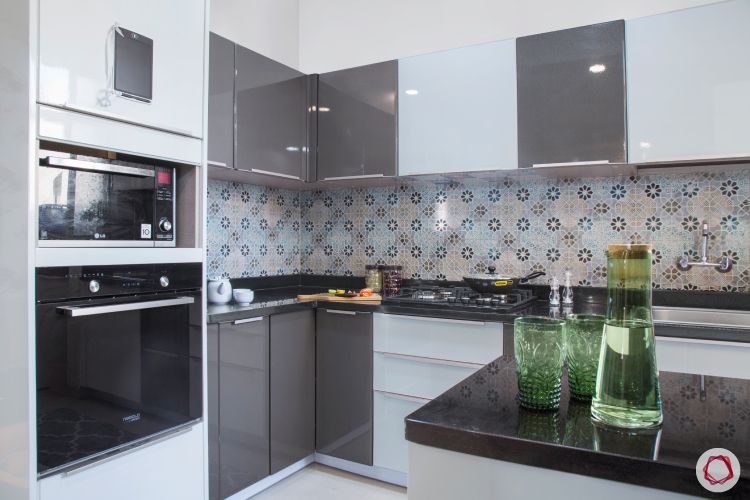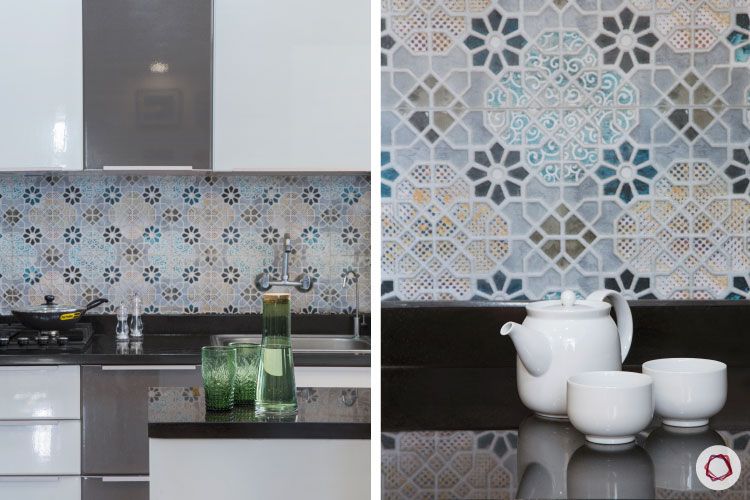 This Indian kitchen that belongs to Sushmita Parai (mommy to three adorable pets) is a mini wonder. It has a tall cabinet, Moroccan tiles and a breakfast counter: three kitchen features that are considered expensive. And yet, this sauve two-toned kitchen costs under 2.5 lakhs! It proves that clever use of materials and resources can remarkably reduce the cost of your kitchen.
As the kitchen covers a very small area (about 80 sq ft), the per sq ft cost of tiling and installing cabinets was less. There are no lofts but a good number of wall and base cabinets for storage. The shutters of the cabinets have laminate finish that cost less than acrylic or membrane.
Read the full story here.
If you found this story inspiring, also read Building a Kitchen? Here's How You Can Reduce Cost.
Check out kitchen designs:
Send in your comments and suggestions.