Do you think of unimpressive designed spaces when you hear the word budget-friendly home? We are about to change your thinking forever. It's time to break the myth about that low budget house design that has been lingering in everyone's mind. Our designers have designed some awesome homes that look like a page out of a fairytale and not to forget, fulfill every requirement of the homeowners too—all on a shoestring budget—well, almost.
Check out this curated list of budget-friendly homes that we delivered across the country and we promise you will be surprised by some. I sure am!
#1: Old-world charm and budget-friendly finishes for this 3BHK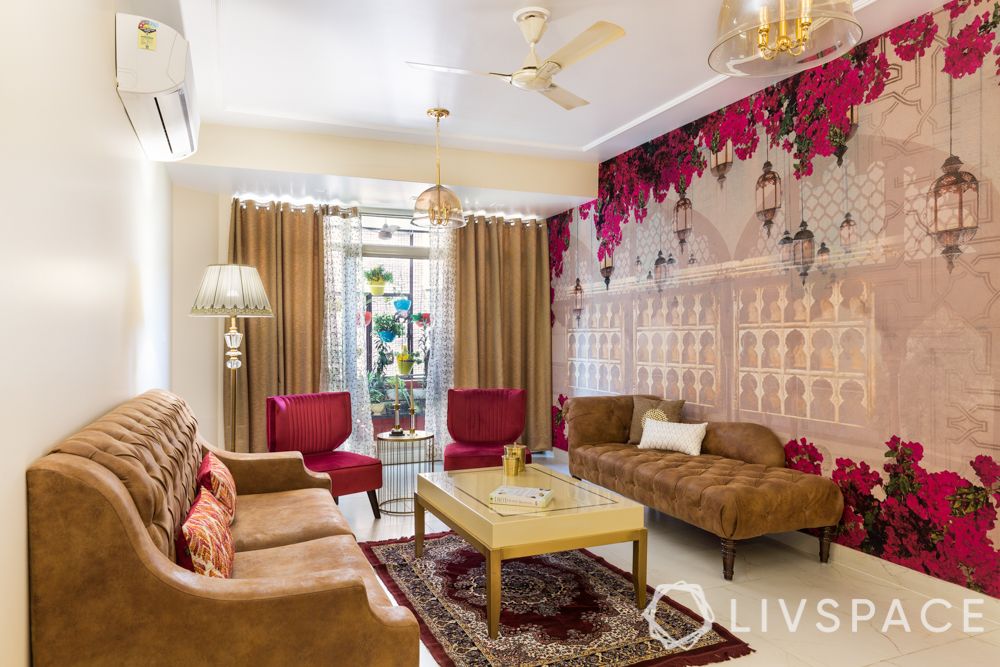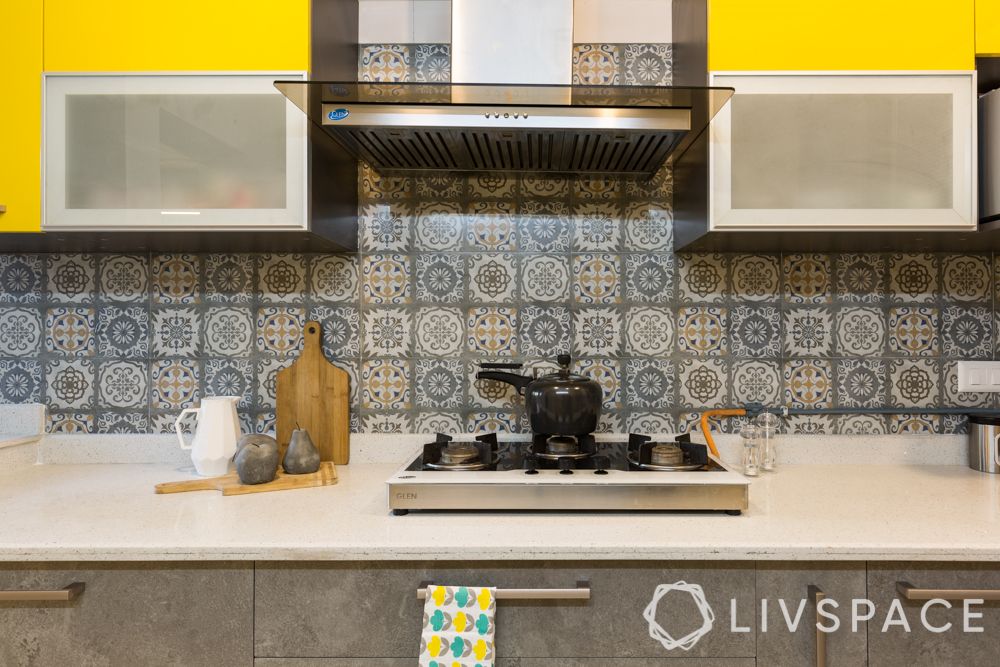 Who livs here: Rajat and Shilpi Arora and their daughter Rabya
Location: IFS Apartments, Mayur Vihar, New Delhi
Size of Home: 1,150 sq ft approximately
Livspace Service: Full home design excluding one bedroom
Budget: 6.5L
This 3BHK in New Delhi's Mayur Vihar tops our list for a reason—the impeccable design that is woven around pre-existing furniture that the family owned. With its use of colours ranging from vibrant pinks to warm lilacs, this home effortlessly makes a style statement. Also, you do not want to miss the fairytale wallpaper in the living room and check out how that one feature changed the look of the room manifold. Check out why This 3BHK is Simply Beautiful on a Budget!
#2: Smart furniture and soothing colours dominate this Gurgaon 3BHK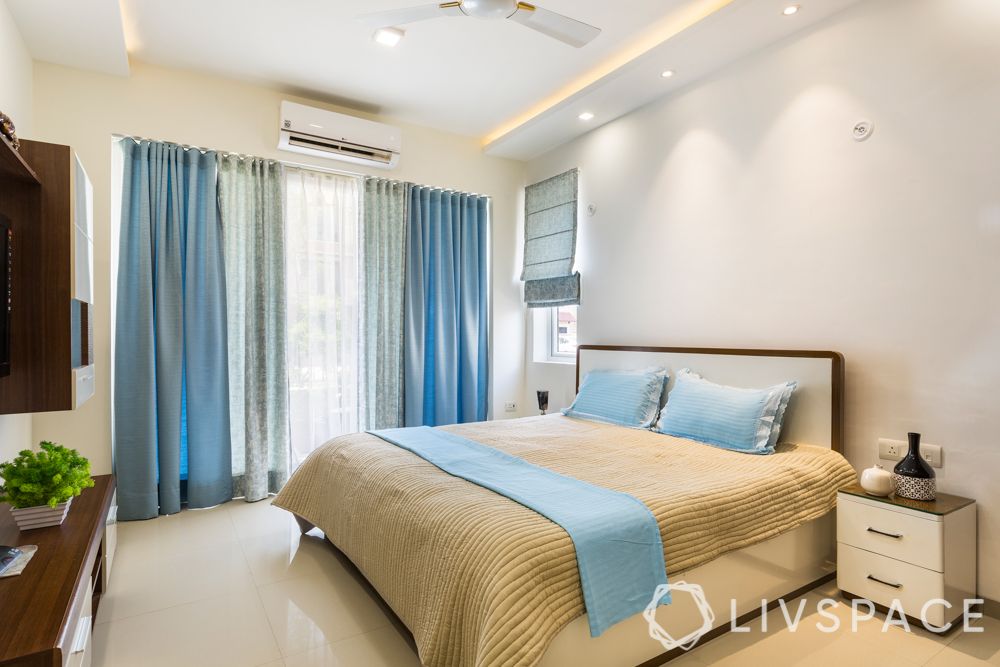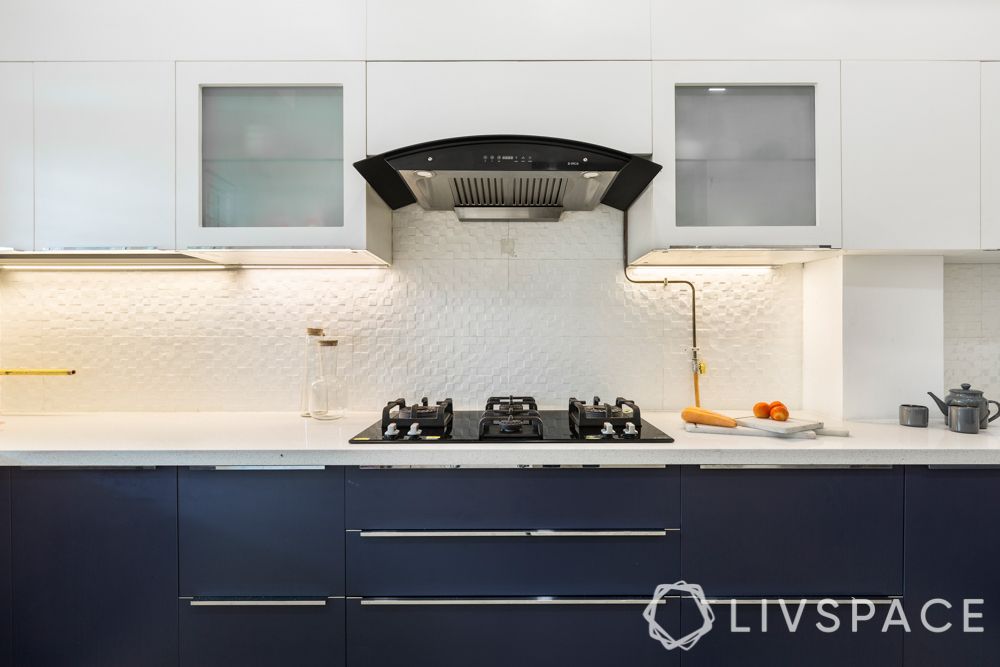 Who livs here: Pawan with his wife Jaya, and his parents
Location: Emerald Hills, Gurgaon
Size of Home: 2,400 sq ft approximately
Livspace Service: Full home design
Budget: 8.6L
We understand the importance of step-by-step designing, especially when it comes to working on a tight budget. This is exactly what our designer did for this home. Certain parts of the home were prioritised over the others and the resulting design is simply stunning. This low budget house design majorly sports neutral colours barring the kitchen which is washed in a gorgeous shade of blue. We have equipped this home with wallpapers, laminate furnishes, smart storage solutions and much more. Do not miss this Gurgaon 3BHK That's Comfy & Minimal.
#3: False ceilings and jaali panels define this budgeted 2BHK in Pune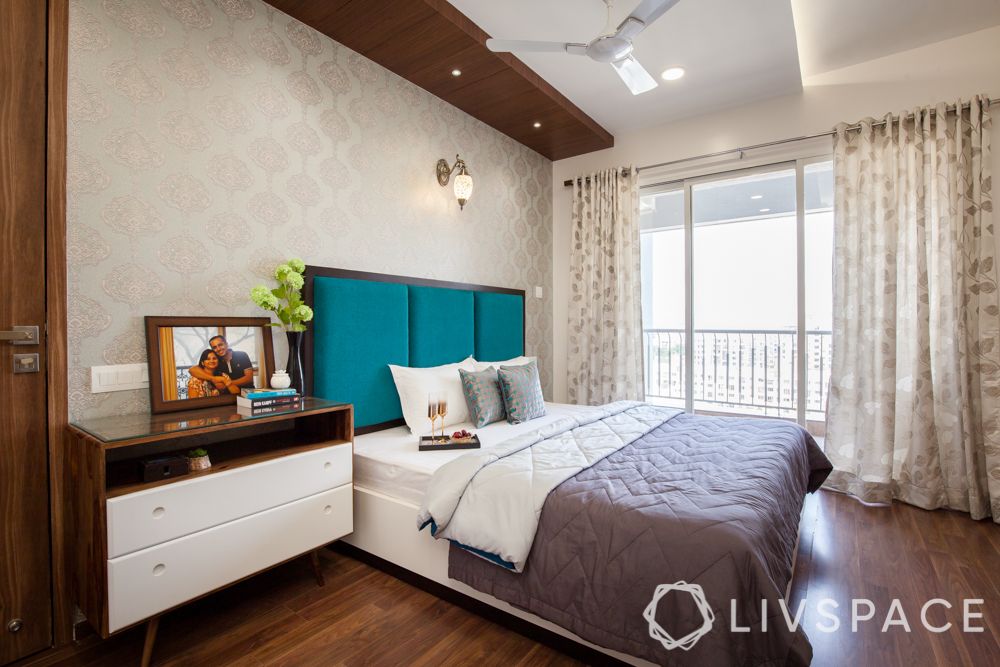 Who livs here: Bhaskar Trivedi with his wife Ruchi and their son Sparsh
Location: Kunal Aspiree, Balewadi, Pune
Size of Home: 1,050 sq ft approximately
Livspace Service: Full home design
Budget: 9L
A pretty home with ambient lighting in every corner, simple furniture and ample storage is how we define this one. This budgeted 2BHK is a class-apart with its elegant colours and stunning little chandeliers. You can also spot some excellent additions like a jaali panel in the living room and sleek, anti-scratch acrylic finish in the kitchen cabinets. We also love the false ceiling in every room here. Check out this 2BHK Interiors with Anti-scratch Finishes & Ambient Lighting.

#4: This 2BHK is high on storage and style but not on the budget meter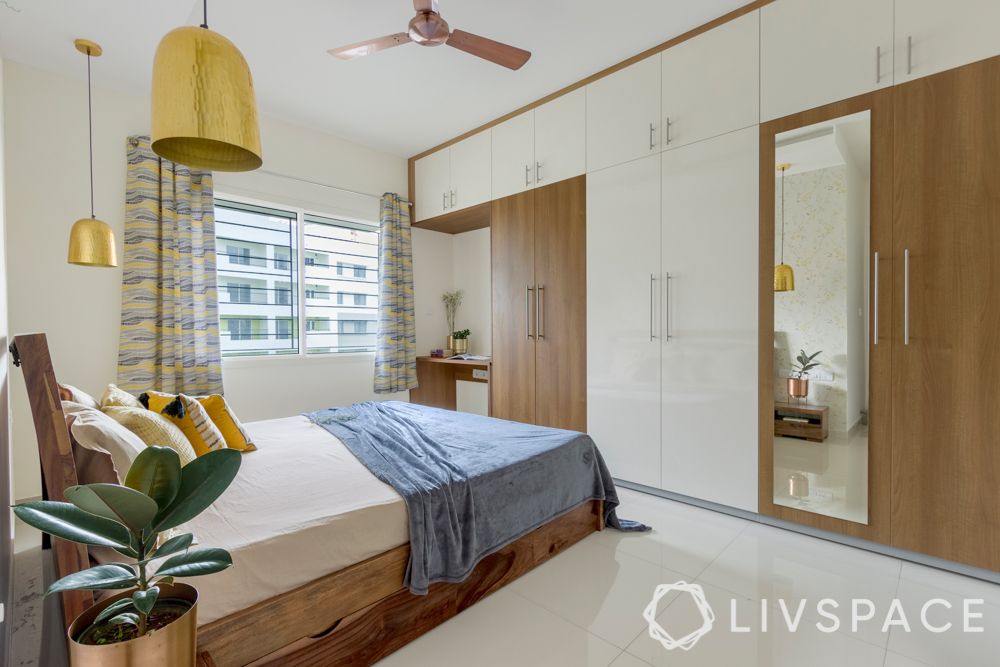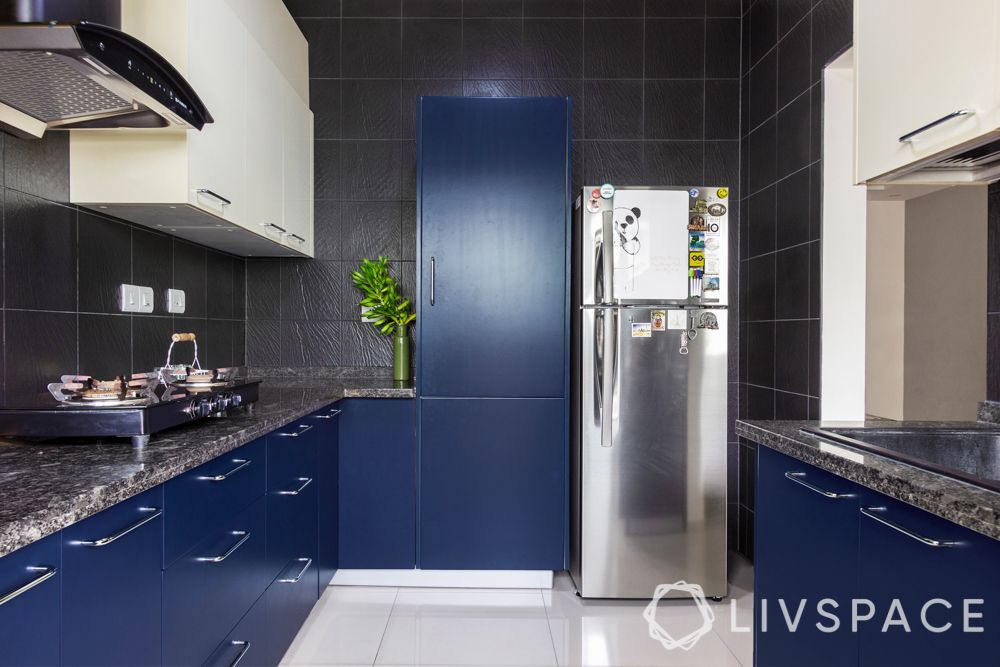 Who livs here: Dilip Chacko with his wife Parvathy G Nair
Location: Sobha Dream Acres, Balagere Village, Bengaluru
Size of Home: 1,210 sq ft approximately
Livspace Service: Full home design
Budget: 9.2L
Looking for a picture-perfect home but not willing to shell out a lot of money? We have your back. The working couple residing here was looking for something modern yet functional for their newly bought home. So we gave them a wall-mounted TV unit with lots of storage, dainty floral wallpapers, easy-to-maintain finish in the kitchen and a wall-to-wall wardrobe with lofts in the master bedroom. It's one of the best low budget house design. You've got to check out how this couple got to Getting Modern Design on a Budget.
#5: Major civil changes and more done on a budget at this 2BHK in Thane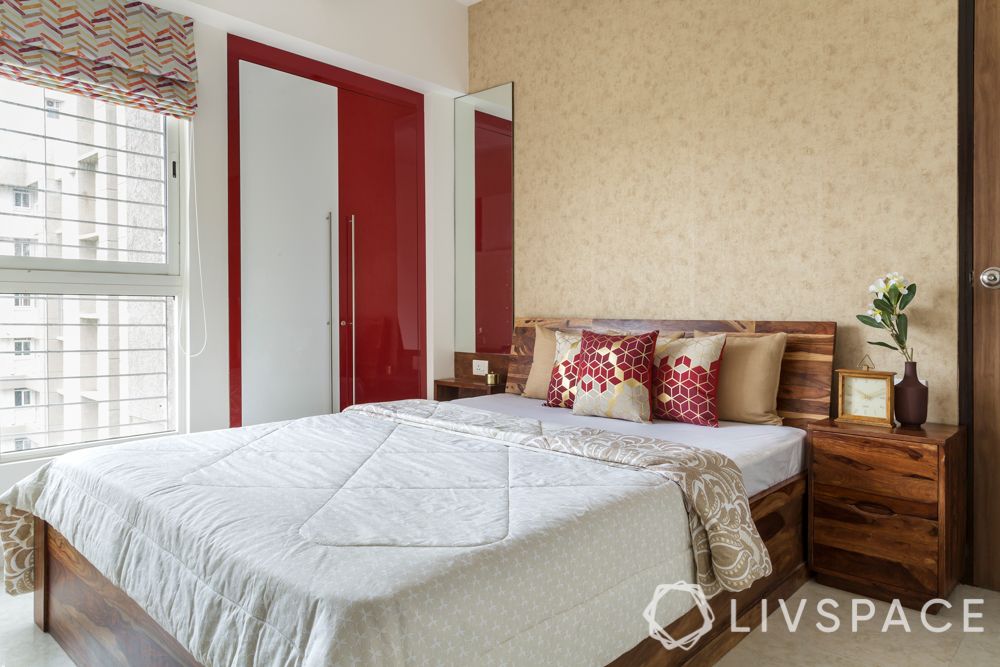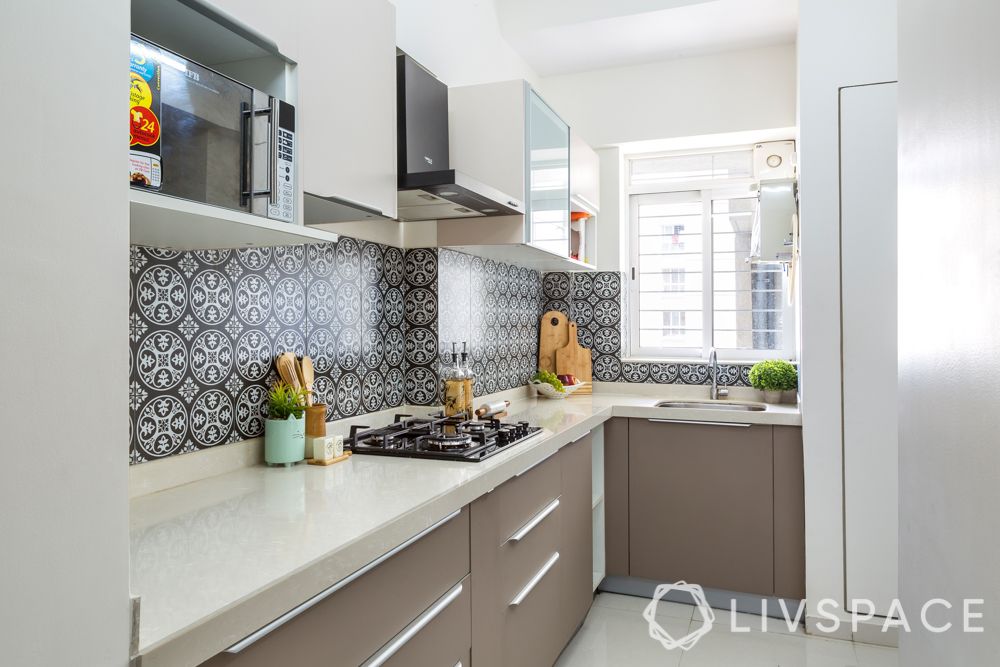 Who livs here: Sachin Jangle with his wife, daughter & mother
Location: Lodha Amara, Thane
Size of Home: 750 sq ft approximately
Livspace Service: Full home design
Budget: 10L
Getting a home in the maximum city is an achievement in itself. We know. And when you want to go that extra mile by designing it the way you like, you might be worried about burning another hole in your pocket. But, wait a minute, maybe you don't have to. This family in Thane got civil iterations, furniture, kitchen and wardrobes—all of it done at a very reasonable budget. Check out the wardrobe cast into a niche in the bedroom and the smooth quartz countertop in the kitchen. It's all so sleek and functional. Read more about this Compact 2BHK Designed on Tight Budget.
#6: Budget-friendly finishes and cosy corners for this Chennai 2BHK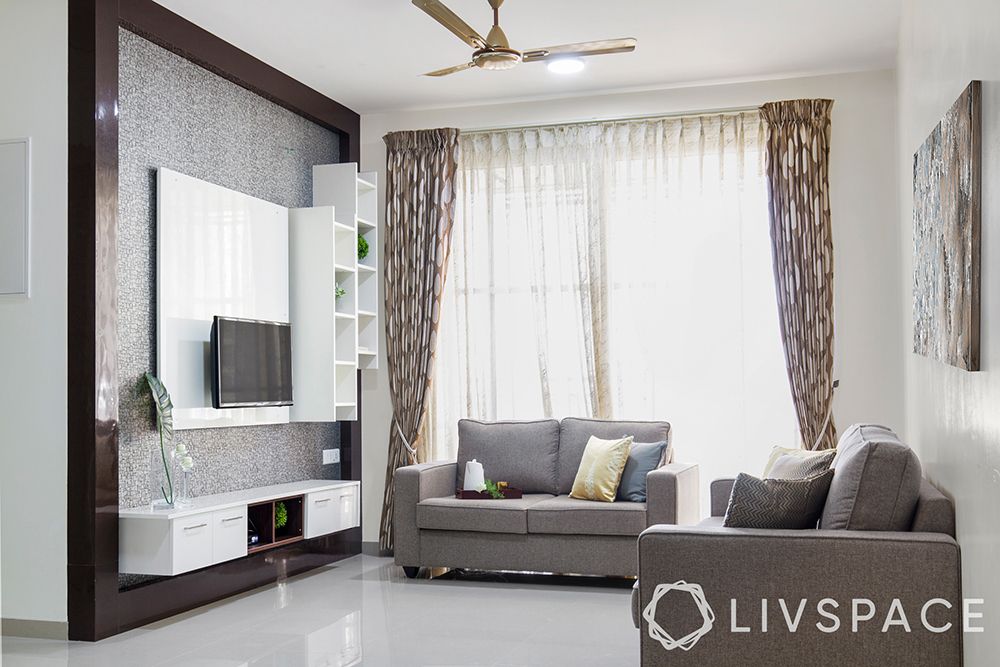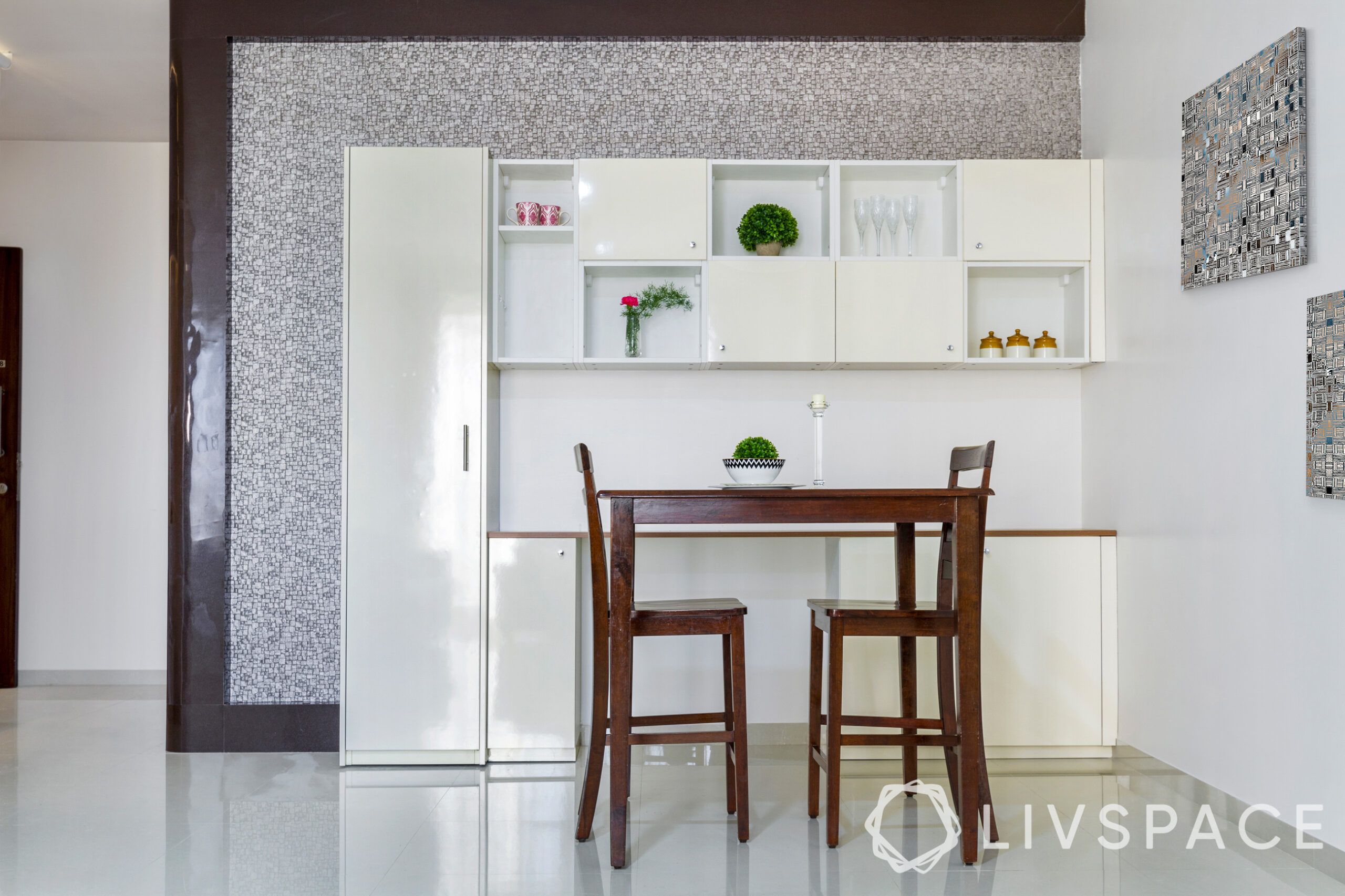 Who livs here: Priya with Suresh and their daughter
Location: House of Hiranandani Tiana, Egattur, Chennai
Size of Home: 960 sq ft approximately
Livspace Service: Full home design
Budget: 6.6L
Nestled in the arms of nature in Egattur, this home has a cosy charm about it. It feels like home in the truest sense of the word. A compact little dining table, storage-intensive furniture, light-coloured sofas, sheer drapes—all reminding us of a peaceful abode. The couple residing here wanted to come back from work and chill away from the hustle of the city. And in addition, the design and furniture we gave them are all child-friendly, so their toddler could enjoy the home too. This is How You Design a Low-maintenance Home for a Modern Family.
#7: This 3BHK in Hyderabad has everything one can imagine but on a small budget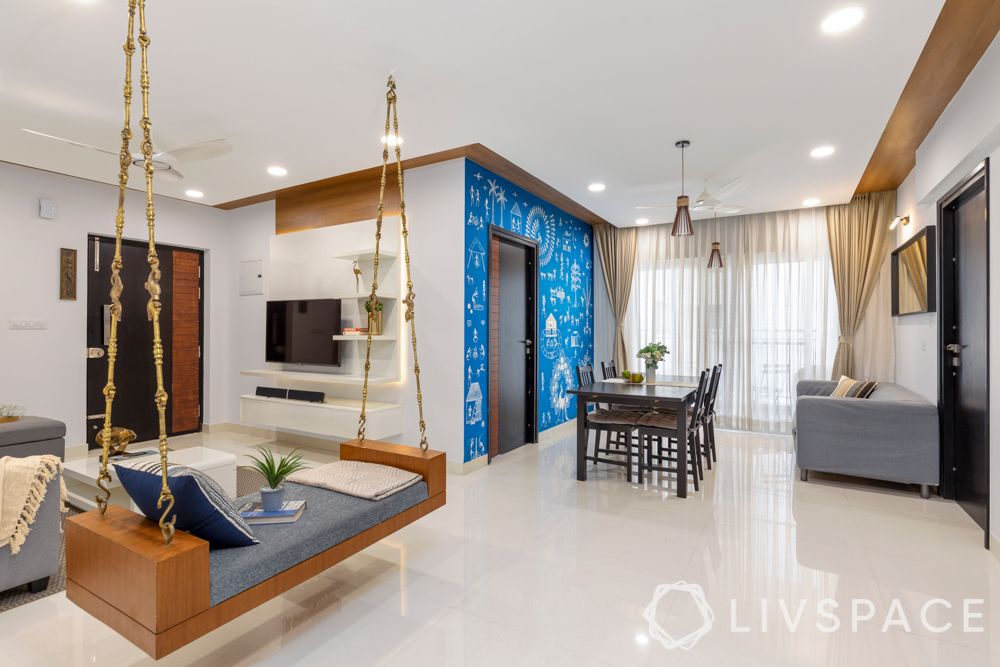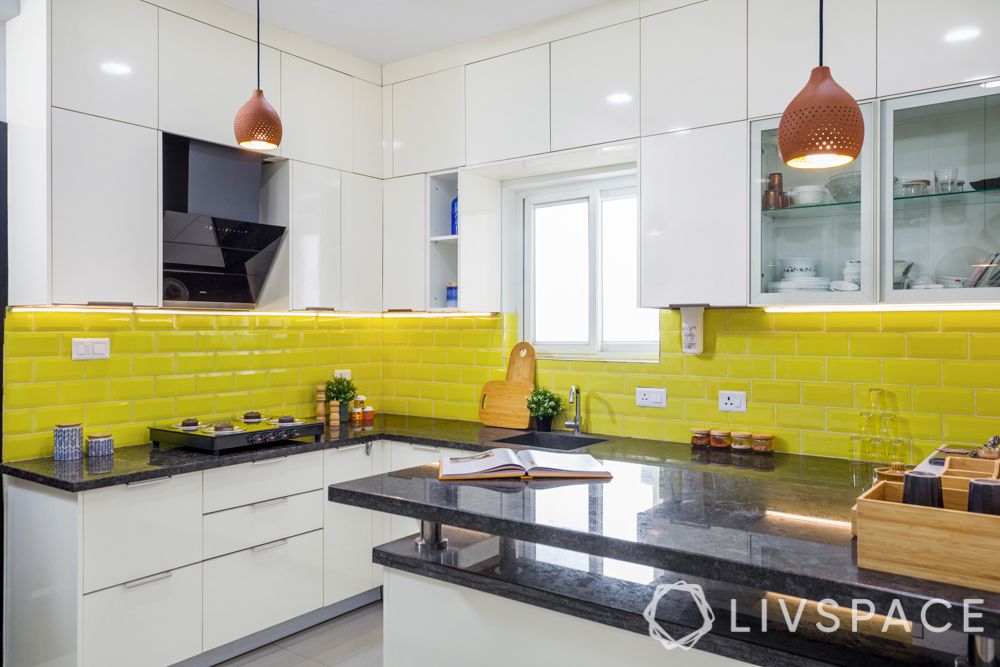 Who livs here: Omkar Sadhu with his wife Neha and his parents
Location: Vajra Jasmine County, Hyderabad
Size of Home: 1,870 sq ft approximately
Livspace Service: Full home design
Budget: 9.9L
The homeowners of this low budget house wanted a minimalist house, simple and functional design with Indian accents woven into it. Can you spot that Indian element in the living room? Yes, it is the jhoola. Also, the Warli artwork in bright blue on the dining rooms wall is the highlight. Check out the bright yellow subway tiles in the kitchen and the multi-purpose bookshelf in the reading nook. There's so much more to explore in this home. You Need to See How Custom Designs Transformed This Family Home.
If you are looking for simple changes that you can make to your home decor, then check this out: You Can Glam Up Your Home on a Tiny Budget.
Send in your comments and suggestions to editor@livspace.com.