Every good designer understands the value of planning in the initial stages of designing a home. It is during these stages that the user requirements and the site are analysed, and a design concept is developed. Most decisions that are taken after the design has been finalised usually end up costing more. Besides, the results from these late changes sometimes even fail your expectations. This is where Livspace steps in. We have been helping our customers avoid these unnecessary expenses at every stage of room designing. We prioritise all your needs throughout the course of the project and offer clever solutions to reduce your expenditure. Let's take a look at some of these solutions.
Early Expense-Control Measures
Our designers have a keen eye when it comes to finding the potential in project sites and their condition. We use many ways to protect and salvage existing site materials and surfaces to cut costs. We usually start by identifying the site type. There is one obvious way to categorise these design sites and that is by their history. To put it simply, new sites hold the most potential for room designing while old home renovations present designers with challenges that require creative solutions. Here's what we do next:
New Home Interiors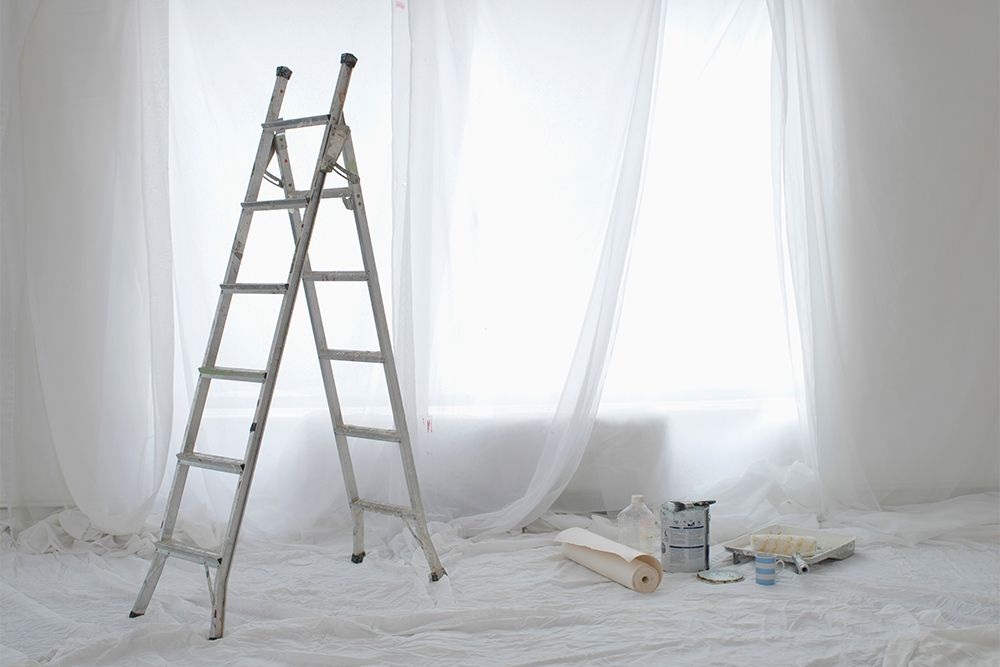 Although, in many new home interiors the eventual room designing plan may involve a different wall colour or flooring, there still are some low-budget flat interior designs we develop that don't require any repainting or changing of tiles. In such cases we use protective surface envelopes like Nilkamal floor guards, bubble guard sheets or polythene sheets. These sheets help in safely carrying on the interior works without causing any damage to the walls or the flooring. Take a look at This Pretty Budget Gurgaon 4BHK that Was Delivered in Just 8 Weeks!
Home Renovation Projects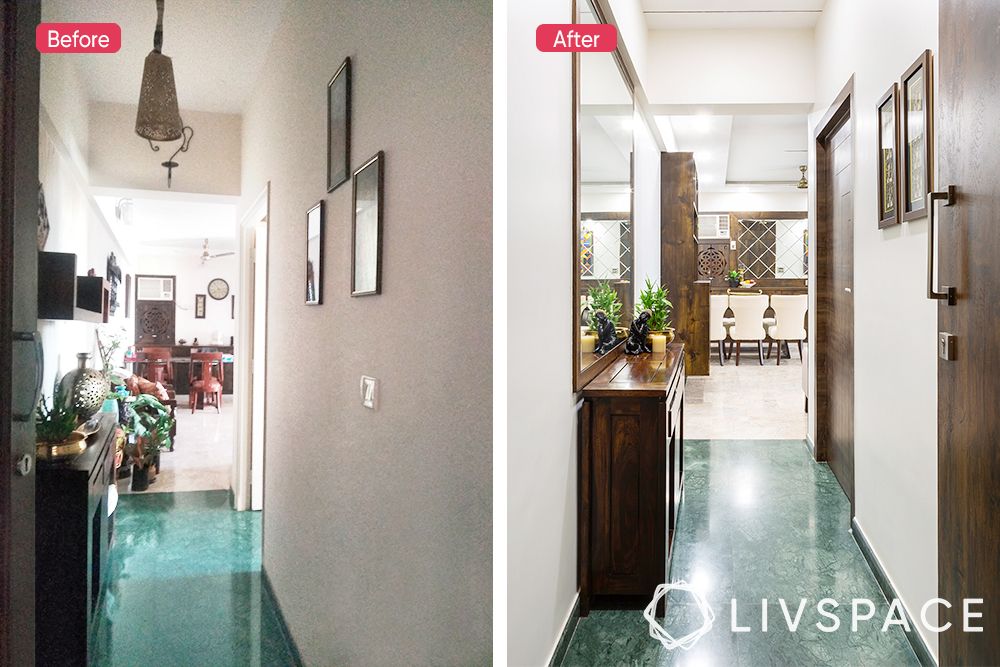 While we also save the flooring during renovations, we are open to reuse/upcycle some of the existing furniture/fixtures too. These materials could either be fairly new and undamaged, or retained by the owners. Find out How We Renovated This 16-Year-Old Mumbai Flat Into a Spacious & Stunning Home.
Room Designing Keeping Users in Mind
All Livspace interior designers emphasise on the user-friendly aspects of their designs and deliver personalised home interiors that fulfil all your requirements. We are able to do all this after establishing a connection with our clients. Here's what we do with this information:
Family Demographics and Requirements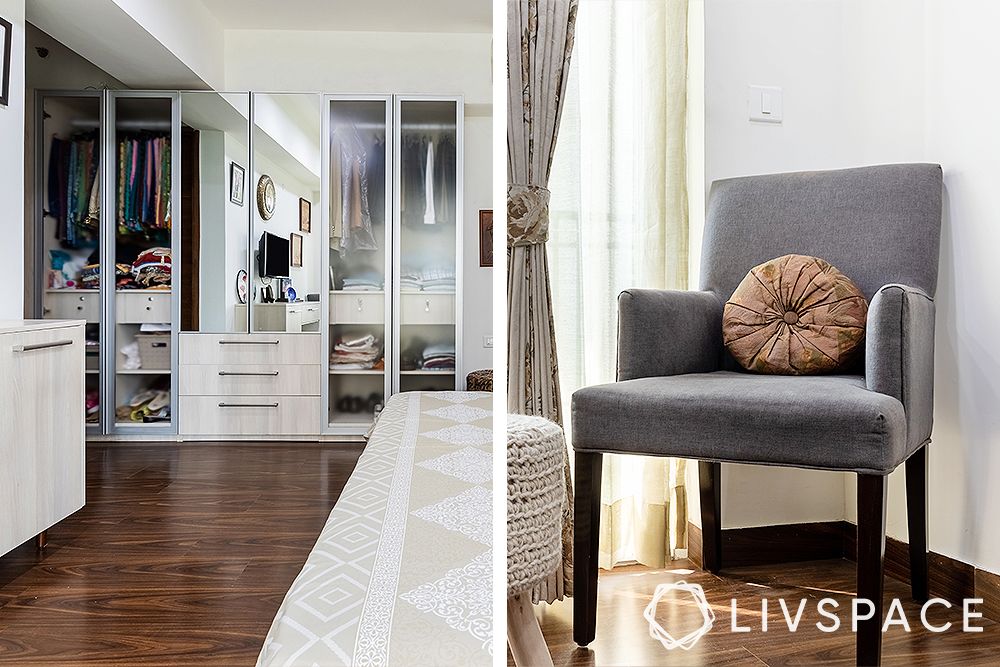 The size of the homeowners' family and their expected guests help us predict a lot about the requirements and user behaviour. Our room designing approach is different for elders, children and guests. We then collate and confirm all the kinds of spaces they might need and for how many people. This helps us allocate resources accordingly. Read How We Designed the Perfect 3BHK in Gurgaon That is Child & Elder-friendly.
Types of Users and Their Usage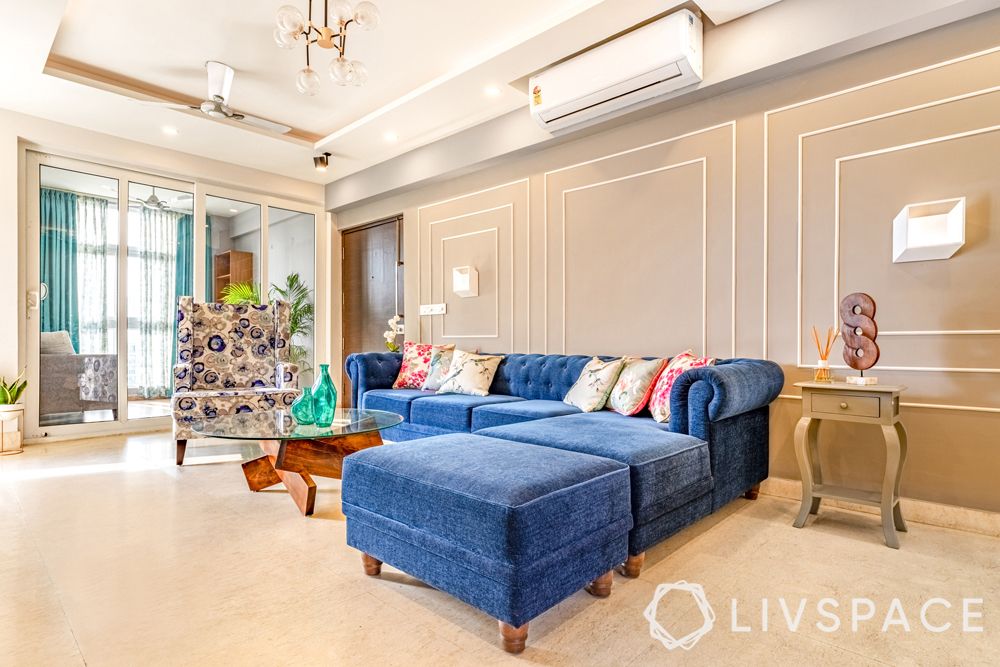 Believe it or not, the users' commitment to maintaining their home interiors does play a role in their budget. If you are somebody who actively takes care of your home, or if you have help that keeps your home clean and organised regularly, then you can go for those tempting, expensive finishes and make them last for a long time. If not, then the room designing objective should be choosing economical, easy-to-maintain finishes and other elements. It also helps to know if you will be giving your house for rent so we can suggest designs and materials accordingly. Take a look at these 4 Easy & Tested Ideas for a Plush Home That is Also Easy-to-maintain.
Saving Cost by Clever Room Designing
Design itself is a powerful tool and one must be wary of not overusing it. Livspace interiors are simple, practical, easy to understand and personalised for their users. We are capable of designing for every size and budget but here are some ways we support our low-budget flat interior design:
Design Aesthetics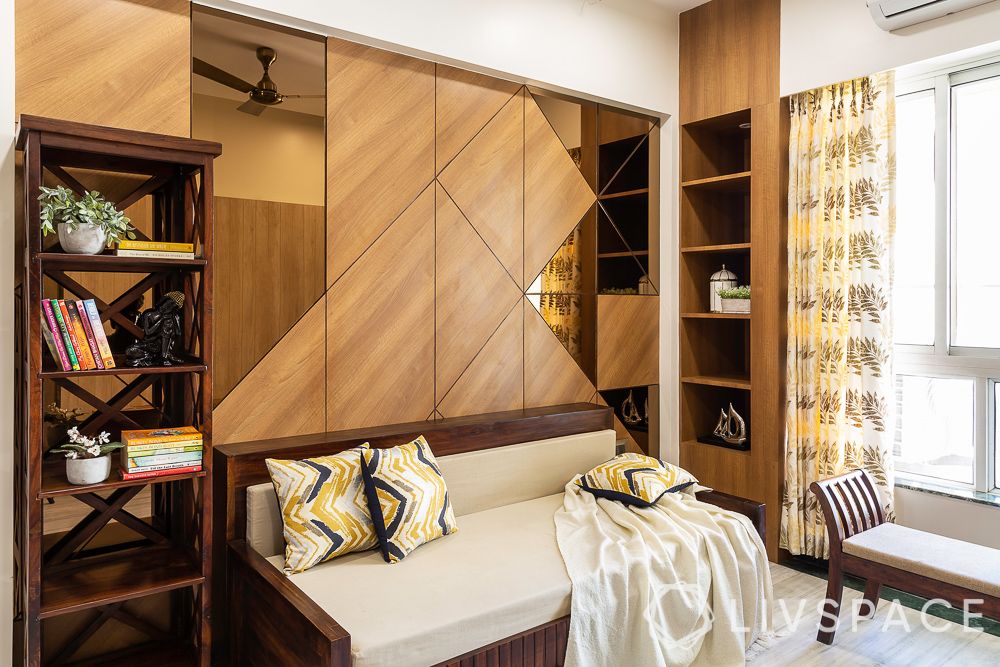 Most of our designers are well versed in minimal room designing and how to use it in an Indian home. You'll agree if you Read our article on How to Design a Minimal Home That Indians Will Fall in Love With. Apart from this, we use flexible room designing ways so your spaces can fulfil more than one of your needs. In such cases we use modular, transformable/convertible furniture to achieve that flexibility. Check out these 10 Brilliant Interior Design Ideas for Small Houses from This Dreamy 3BHK to see how flexible spaces are designed.
Inexpensive Creative Tools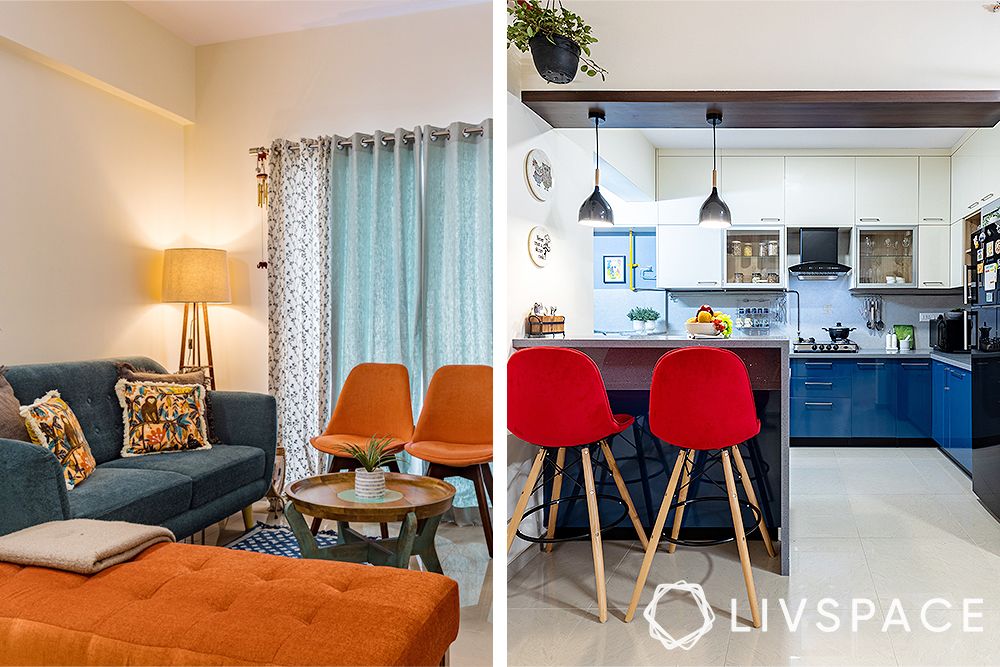 There are a lot of ways to unburden the aesthetics while room designing. We play around with light (natural or artificial) and colour schemes to perk up the design instead of adding many unwanted details to it. This has a direct effect on how much your design is demanding and thus reduces its cost. For example, This Budget & Stunning 800 sq. ft. 2BHK That Was Designed in Just 1 Month has improved on its colour scheme to look trendy. This is a prime example of why eclectic decor is becoming popular.
Recommending Alternate Materials for Low-Budget Flat Interior Design
A lion's share of your budget is spent on materials and we can help you choose them wisely vis-à-vis your budget. There are many alternate materials that can save you a lot of money while room designing. And here is a guide to choose some of them.
Textured Paints vs Wallpapers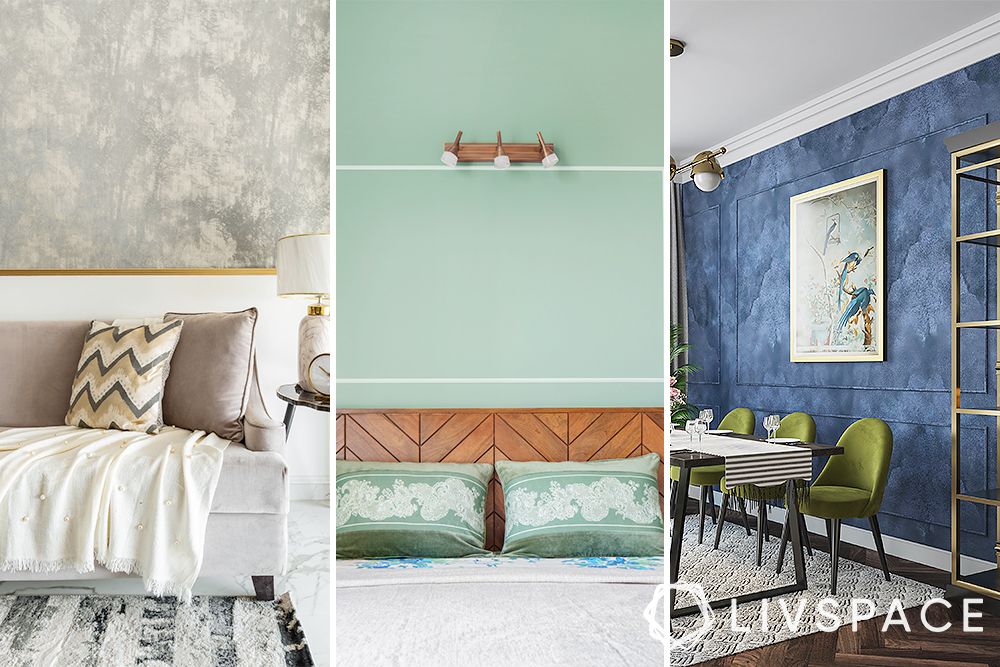 While room designing, most people prefer a combination of wall treatments instead of using one. And if you too are trying to find a combination that is more economical, then we'd suggest you go for wallpapers instead of textured paints. Read Wallpaper vs Paint, Which is Better? Here's Everything You Need to Know. And find out more about How Much Will be the Per Sq. Ft. Cost of Painting Your House in 2022?
Plywood vs MDF
They aren't entirely interchangeable but you can definitely ditch the high prices of plywood for some areas of your house. Read MDF or Plywood: Which One Is Better for Your House? to have a better understanding of how these materials behave and how much they cost.
Veneer/PU vs Laminate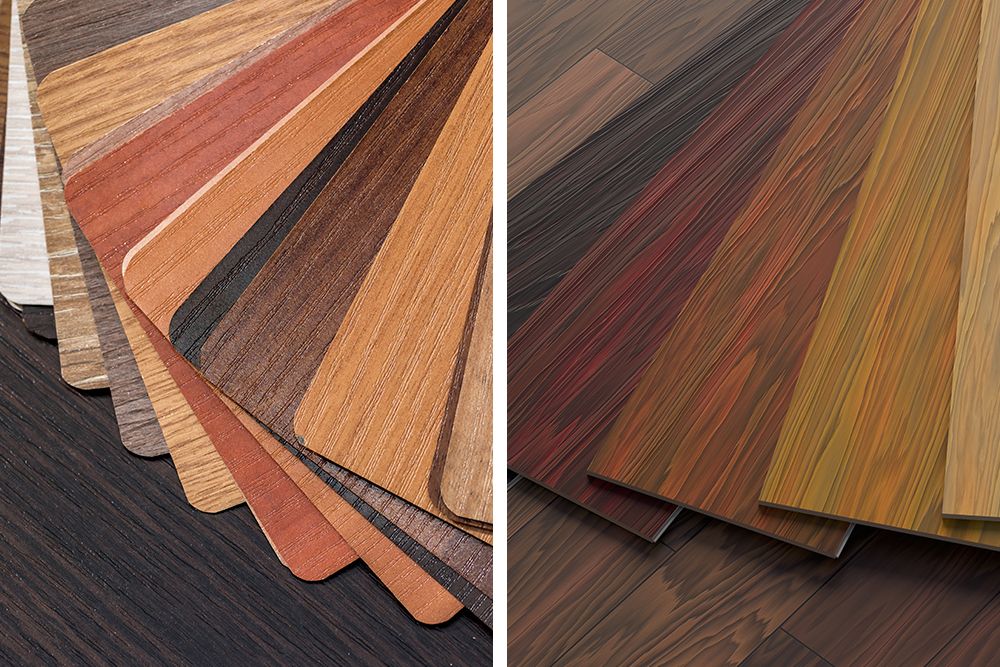 When homeowners undertake room designing, they struggle when it comes to deciding between veneer and laminate. But let's hope Laminate vs Veneer: Which is the Best Option for Your Furniture? helps in your decision-making. Think about the long run and do not forget we offer flexible payment options (easy EMIs) so you can get your dream home interiors.
Acrylic vs High-Gloss Laminate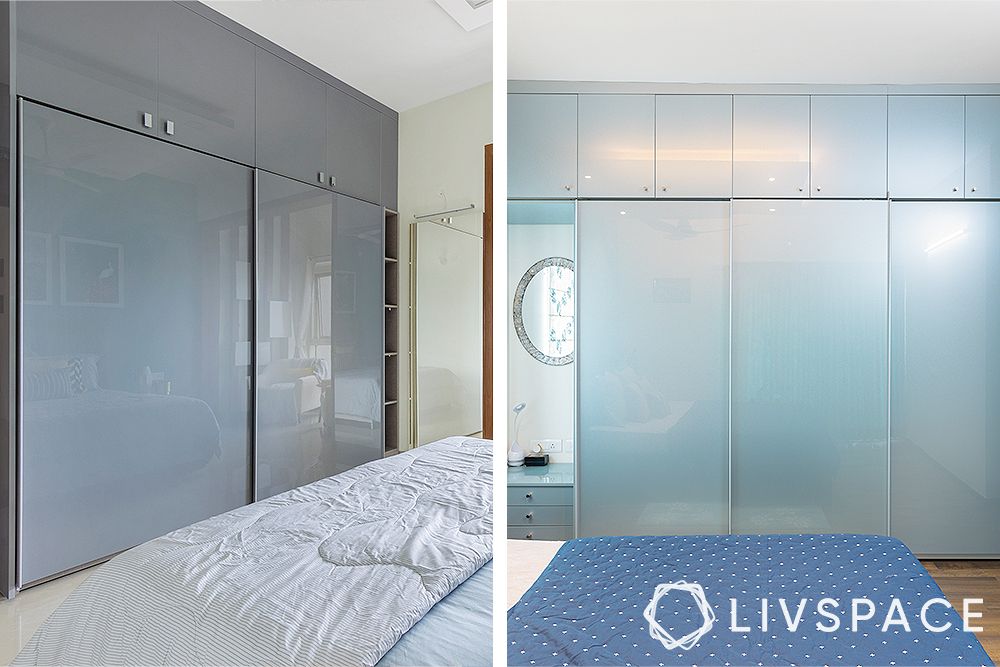 Honestly, nothing beats the look of acrylic or lacquered glass. But we make many budget choices through the course of our room designing projects — and this is one of them. We have also compiled 25+ Gorgeous Wardrobe Designs from Livspace that We Love (Cost Included). But while you make the decision for your cabinet finishes, don't forget to customise the inside of your wardrobe. Here is Know Your Wardrobe Design Inside Out To Get Stunning, Practical Results! for you. Your Livspace interior must be able to support your daily needs and this is how we achieve it.
Wooden Panels vs Wood Pattis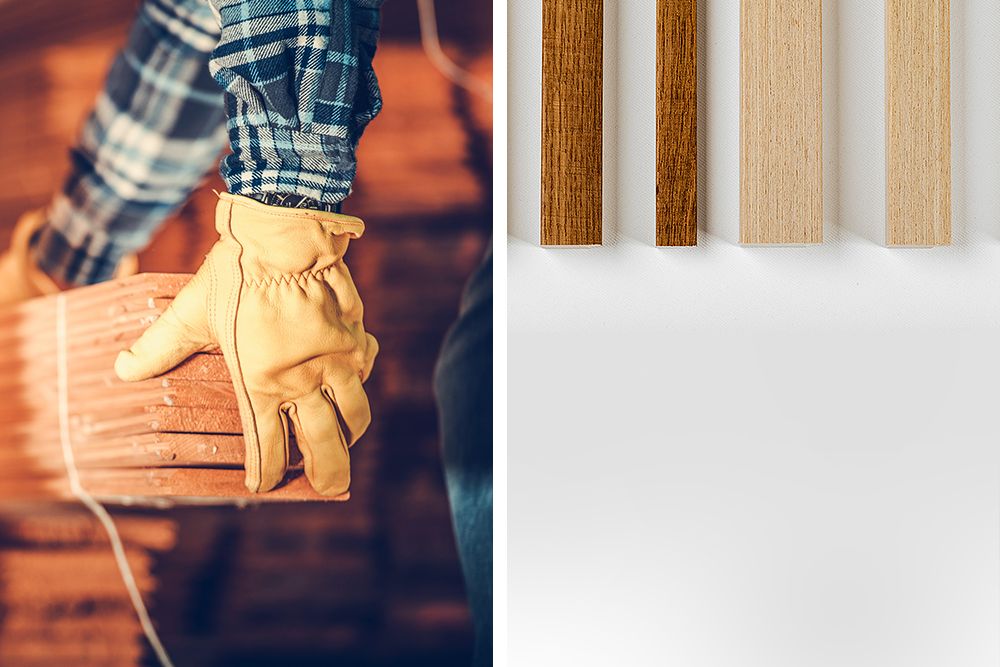 Money shouldn't be a big object between you and your dream home. As designers, we get just as disheartened when we have to compromise on looks while room designing. So we find creative affordable design materials that can offer almost the same look and feel. Wooden panelling on walls is a picking trend and your low-budget flat interior design can afford wooden pattis if not wooden panels. Read Bored of Bare Walls? Time to Try These 5 Unique Wall Panelling Ideas! if you are looking for something to amp up your home interiors.
Marble vs Marble-Like Tiles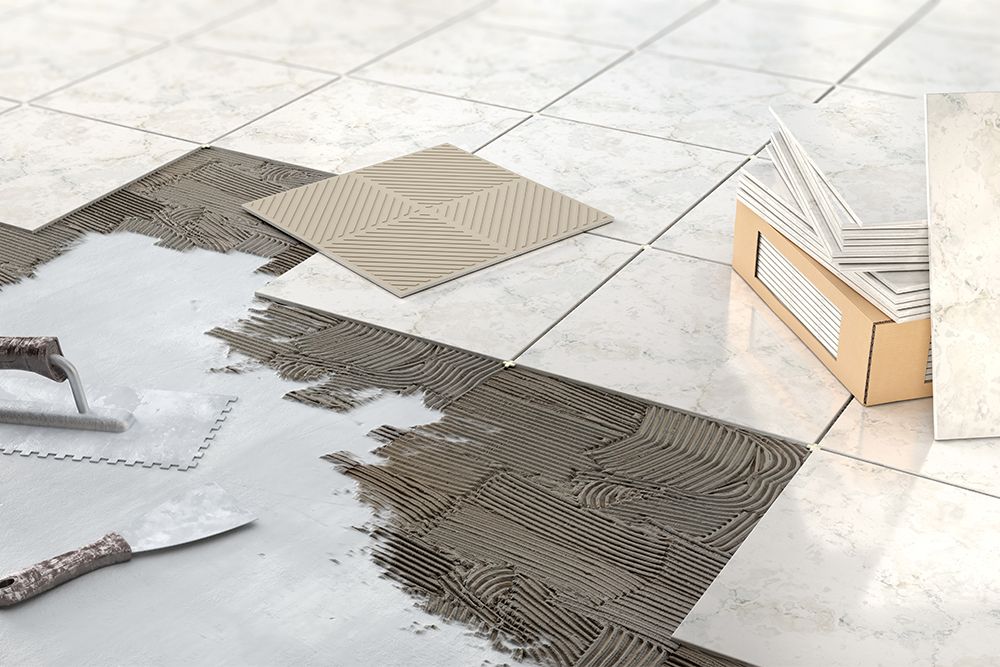 Marble is expensive, whether it is Indian or Italian marble. Read How to Select the Best Types of Tiles for Your Home if you are looking for other inexpensive options here: But if it is marble alone that your heart is set on, then consider marble-like tiles. These days, ceramic and porcelain tiles are produced to look exactly like marble. Their design is virtually indistinguishable from the real thing! But you still need to be aware of all your options when you consider room designing, which is why you should also read Indian Marble or Italian Marble: Which is the Best Option for Your Home?
PVC/Wood vs Gypsum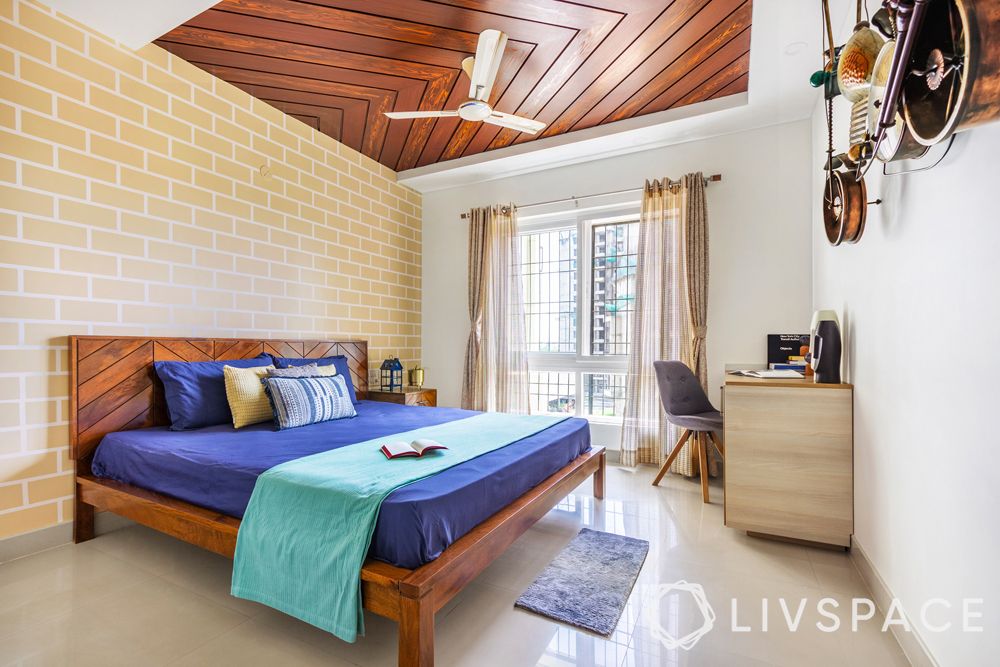 Gypsum is an extremely popular false ceiling material. And you can find out more about it from False Ceiling Design | 5 Reasons Why Gypsum is the Perfect Option. If you want to trim your budget further, then you can also find minimal designs that will not require a lot of gypsum sheets. Find them here: 4 POP Design Ideas for Interesting and Elegant Ceilings at Home.
Combination of Marine Ply and Semi-Marine Ply for Humid Areas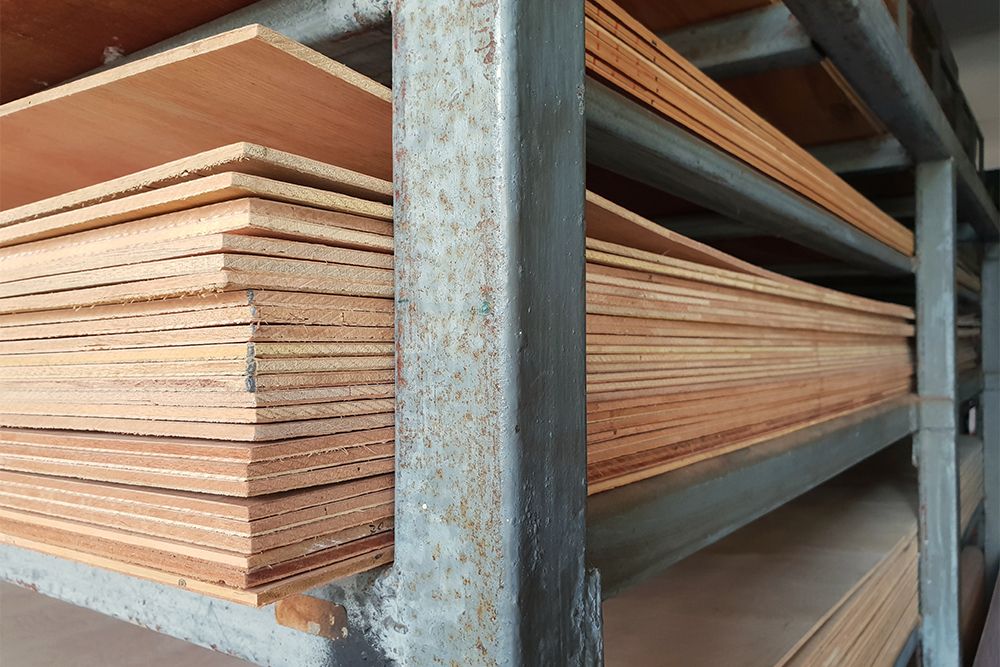 Marine ply or boiling waterproof plywood (BWP) is essentially used in boats because it is highly water-resistant. So it makes sense to use this in the bathrooms or other wet areas in extremely humid conditions. But otherwise, semi-marine ply is absolutely safe to use in homes. In Mumbai especially, instead of using marine ply throughout the house while room designing, use semi-marine ply in some places. Doing this will save a lot on your interior budget as semi marine ply costs ₹55 to ₹70 per sq. ft. whereas marine ply costs anywhere between ₹80 and ₹110 per sq. ft.
A Combination of Modular and Custom Furniture
This one is a winner of an idea. As much as it saves on the room designing price, it also lets you have multipurpose, movable furniture that you can shift as and when you please. Even by its finishing and its modular design, it is sometimes better than custom furniture. Read Why Livspace Modular Furniture is Your Best Bet at Durable Home Furniture to know more.
Cost-Efficiency by Our Process
We provide end-to-end home solutions and when you hire us, it not only saves you a lot of time and effort in finding trustable contractors, it also saves you money. This is because we strive to maintain the highest industry standards in our services and our products. Along with the best possible prices and warranties, we also ensure our collaborators are trusted and reputed in the market. Read more about How it Works and read Livspace reviews here!
How Can Livspace Help You?
We hope you found our ideas useful! If you want beautiful interiors for your home, then look no further. Book an online consultation with Livspace today. Delivering safe home interiors has been our No. 1 priority. Click here to find out how interiors are being delivered following all safety protocols.
Send in your comments and suggestions at editor@livspace.com