So you have just bought a new 3BHK or are getting your old one renovated. If you thought that it is difficult to let your home describe your personality, then this might change the way you think. A home should reflect every family member's personality and that is exactly what our designers aim at achieving. From stylish to ethnic and vastu-friendly to pet-friendly, these 3BHK flats have something for everyone. No matter what your taste and preference might be, we have a design for you.
We have designed different types of 3BHKs in every city:
Gurgaon
Every piece of furniture in this home, one of the best 3BHK flats, is a piece of the resident's personality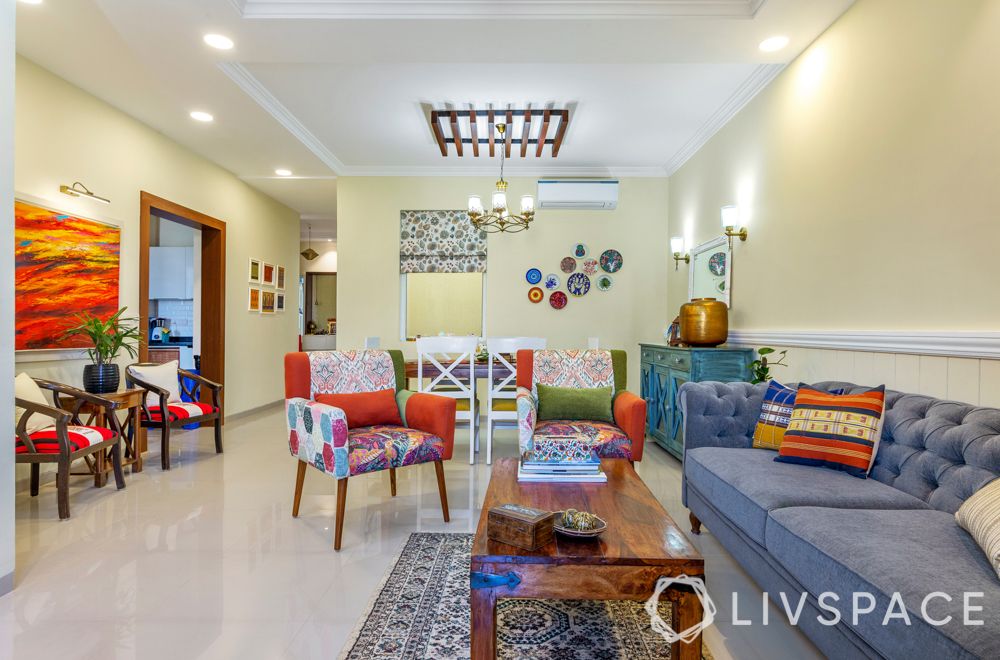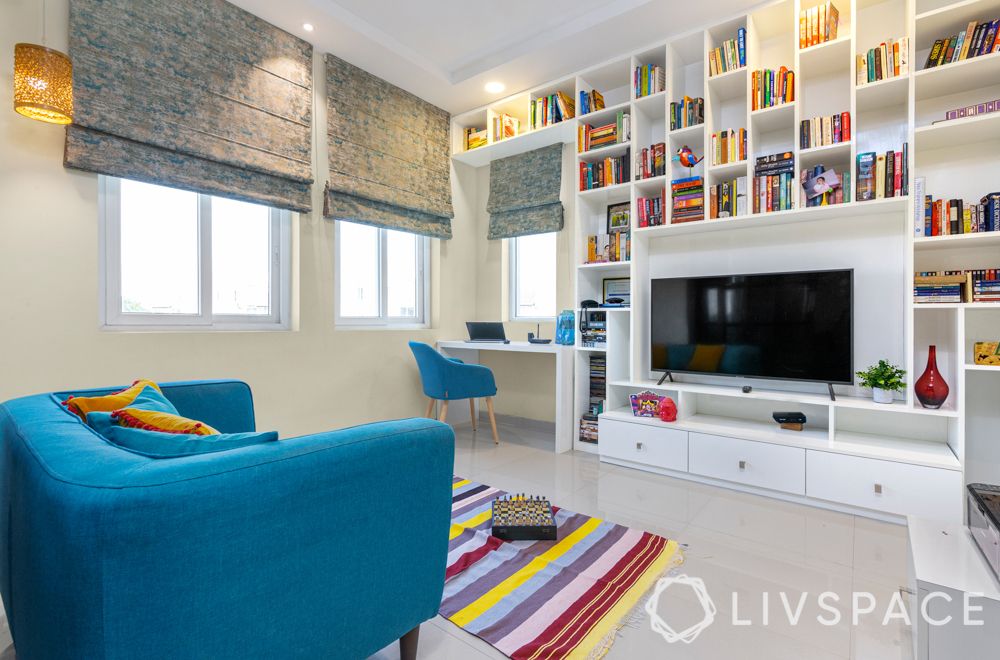 Location: Emerald Hills, Gurgaon
Size of home: 3BHK spanning 1,800 sq ft
Livspace service: Full home design
Budget: ₹₹₹₹₹
When Poonam and her husband, Arnav began laying out ideas of a picture-perfect home to us, our designer Neha began putting the pieces together. With a clean, white base, this best of 3BHK flats is now homely, soothing to the eye and definitely high on personality. A neutral-toned home with pops of colour in each room is what the couple was looking for. The highlights of the home include a sleek pooja unit with lacquered glass, floor-to-ceiling entertainment-cum-library unit and wood-like vitrified tiles for the kitchen flooring.
Check out all of this and more here: Picture-perfect 3BHK in Pretty Pastels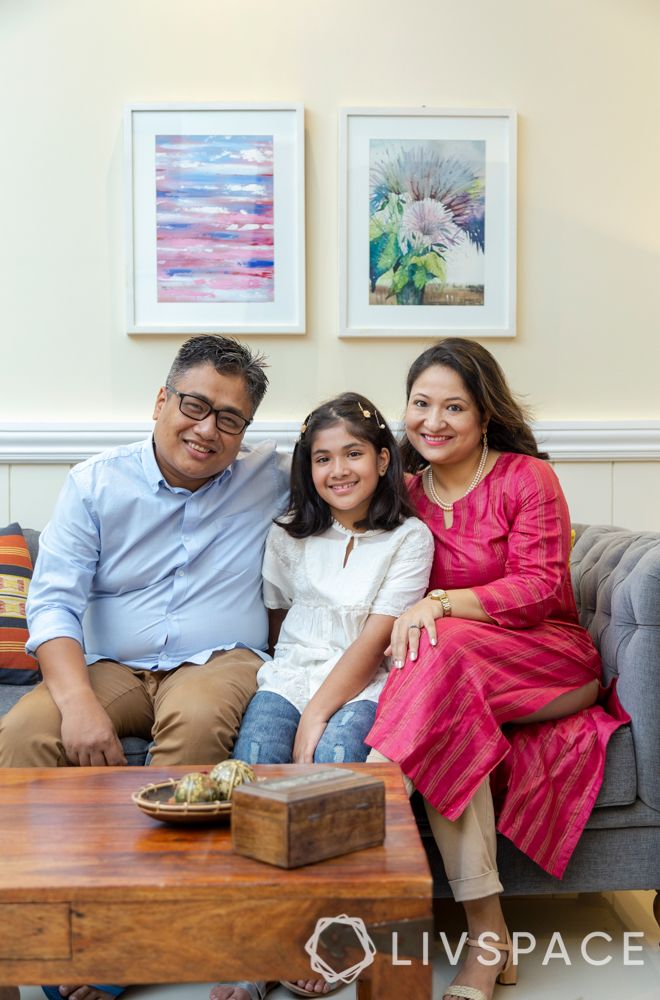 "I think the skill of a designer is largely based on understanding our ideas of a picture-perfect home and translating it into a livable home, and in our case with colour! Neha, our designer, did a fabulous job of doing this. From efficiency to decor, everything was covered. When I look at my home, I feel happy."

– Poonam & Arnav Choudhary, Livspace Homeowners
Noida
If you're looking for a mix of traditional and modern design on a budget, this is it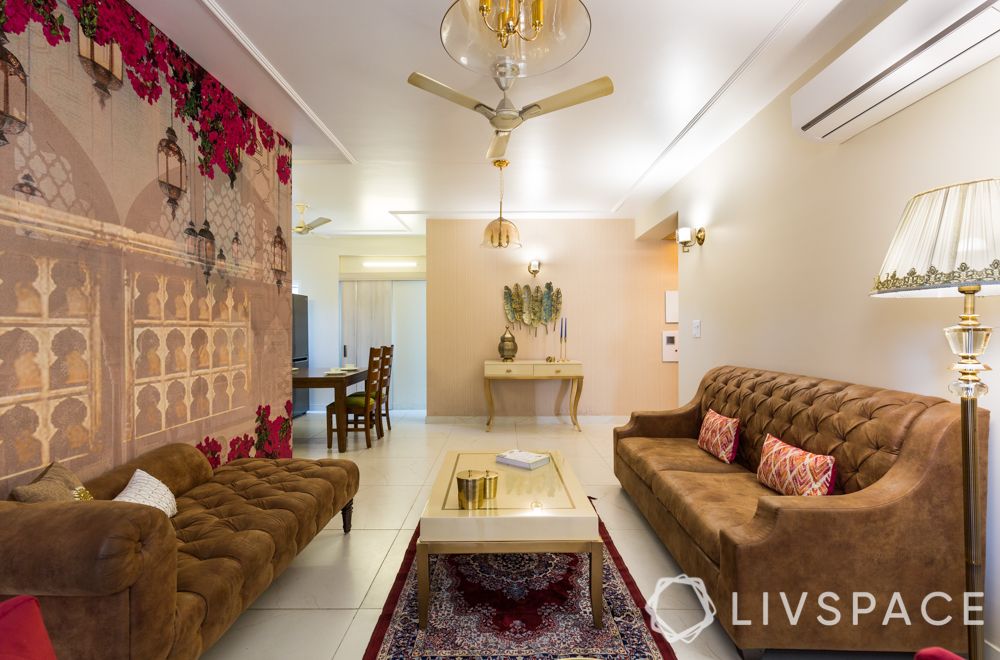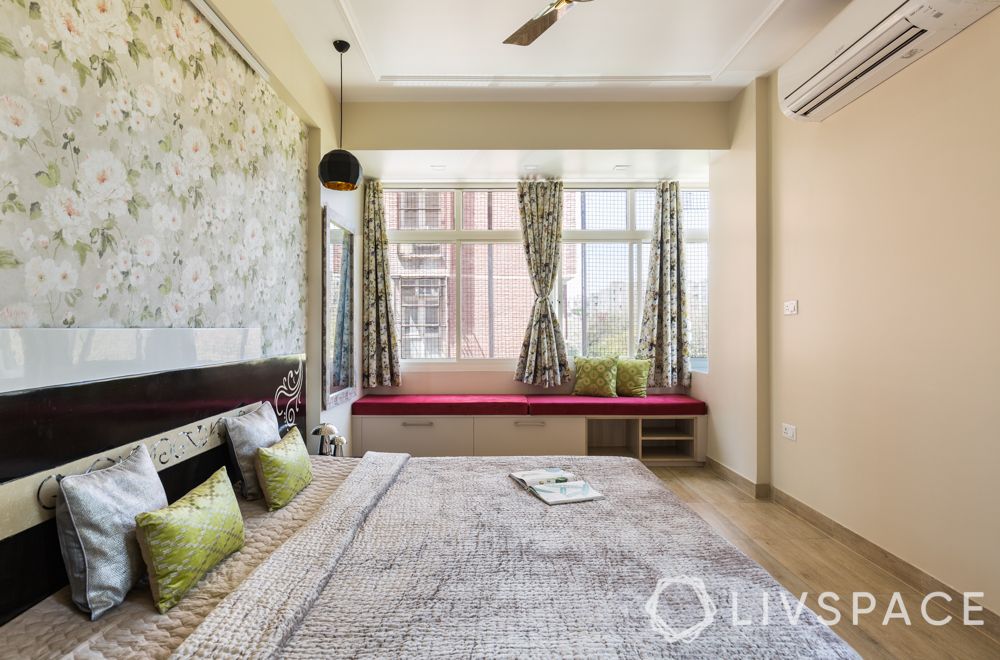 Location: IFS Apartments, Mayur Vihar, New Delhi
Size of home: 1,150 sq ft
Livspace service: Full home design, excluding one bedroom
Budget: ₹₹₹₹₹
When there is ample living space along with pre-existing furniture, an interior designer's work becomes doubly difficult. Why so, you may ask. Well, when the furniture is already in the picture, the design of the house has to be woven around it. All this while also delivering a fresh look. When Rajat and Shilpi Arora approached Livspace, they wanted a designer home that allowed them to showcase their existing furniture. Livspace designer Archie Ahlawat surprised them by weaving a story around them for one of their dream 3BHK flats!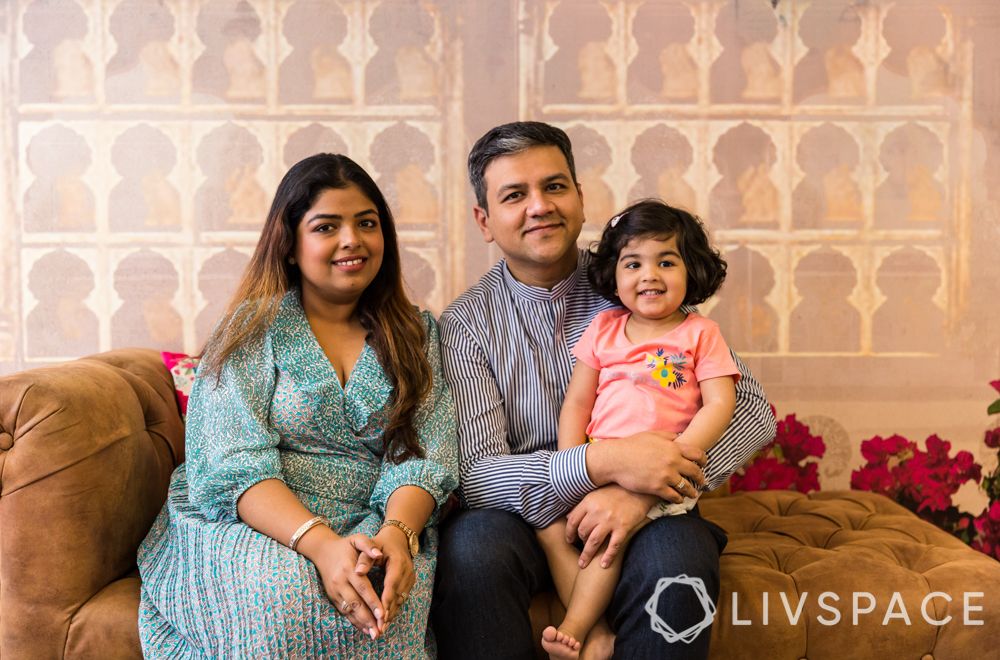 For more deets on their home, go here: This 3BHK is Beautiful on a Budget
Mumbai
This 3BHK is low on maintenance and displays a clutter-free look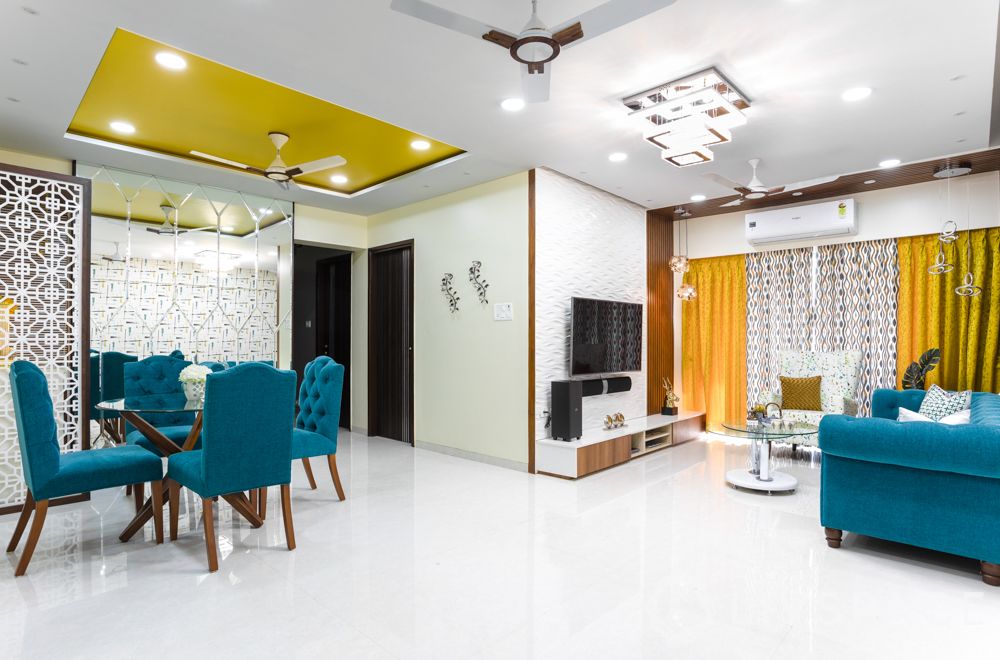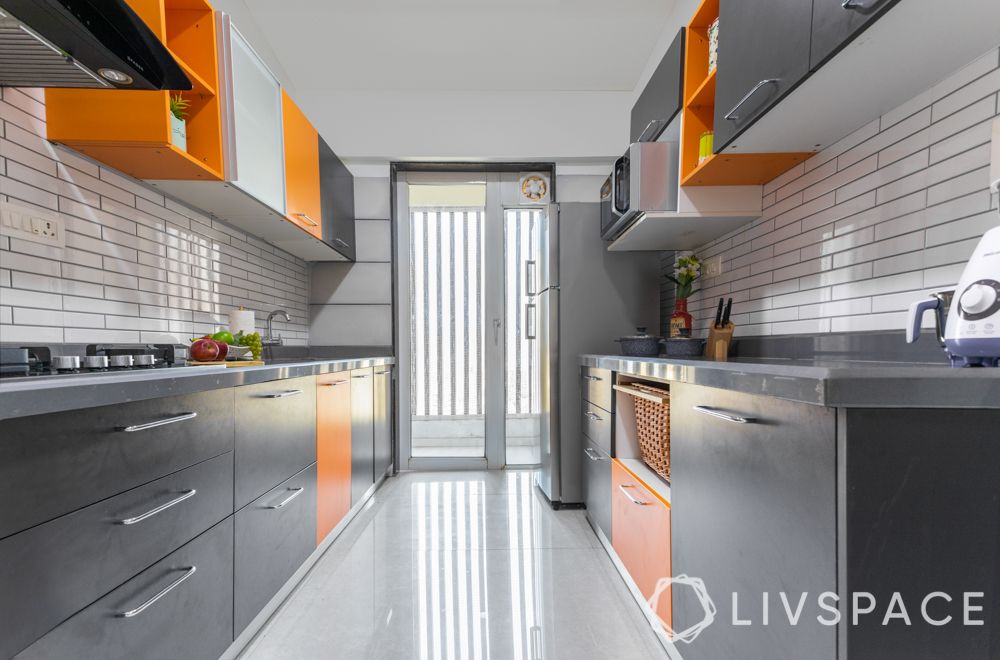 Location: Gundecha Trillium, Kandivali East, Mumbai
Size of home: A 3BHK spanning 1,500 sq ft approx.
Livspace service: Full home design
Budget: ₹₹₹₹₹
Nitin and Vandana Sawant have never shied away from colours and that is exactly what they wanted for their new home as well. This working couple were hunting for interior designers in the city when they stumbled upon us. All they were looking for was some colour and lots of functional features in their home. With minimum alterations and a lot of hard work, their designer, Yogita Itkarkar was able to come up with something that the Sawants could not say no to.
To read and see more of this one of the best 3BHK flats, check this out: Low-maintenance & Clutter-free 3BHK

Looking for classy 3BHK interiors on a low budget? Check this out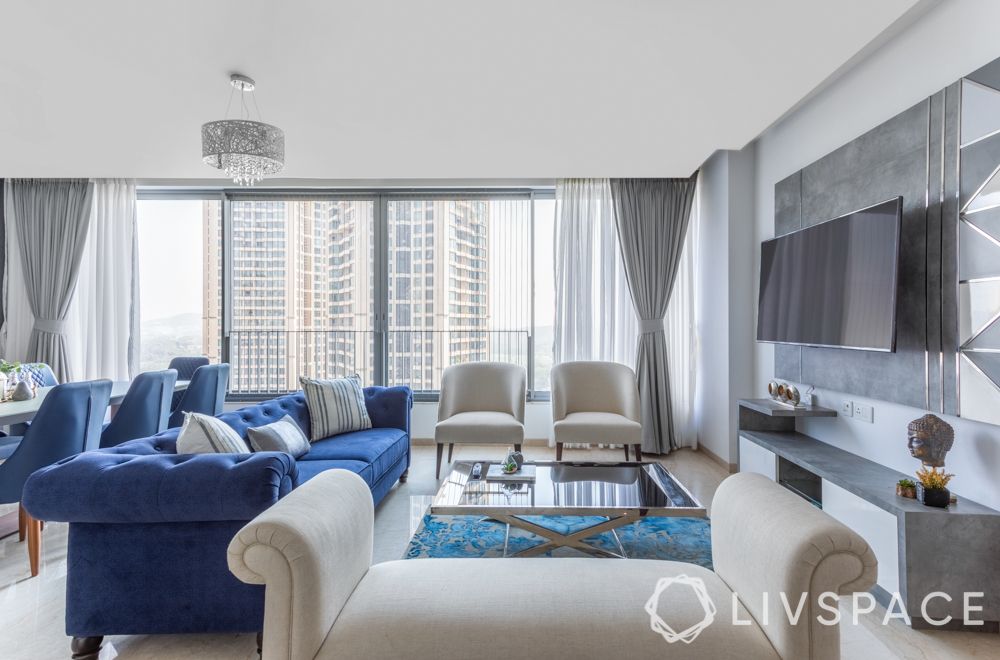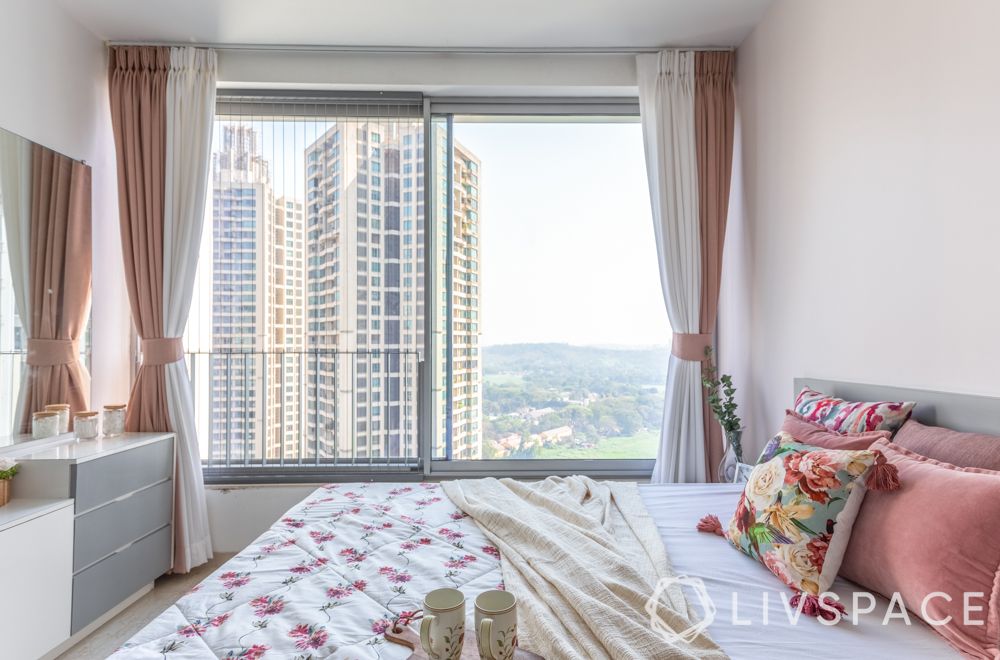 Location: Oberoi Esquire, Goregaon East, Mumbai
Size of home: A 3BHK spanning 1,400 sq ft approx.
Livspace service: Full home design (kitchen not included)
Budget: ₹₹₹₹₹
Driving around in the maximum city can get to you and if you have a home with a view to come back to, it is just perfect. After acquiring one of the spacious 3BHK flats, Jyoti wanted to turn it into her happy place. While looking for options online, she came across Livspace and thought of giving it a try. What we love about this home is the fact that it is so fresh and calm. When Jyoti met Sakshi Shetty, her designer, she told her that she wanted a home that celebrates peace and has no bright colours.
You are sure to love this one: This 3BHK at Oberoi Esquire is Classy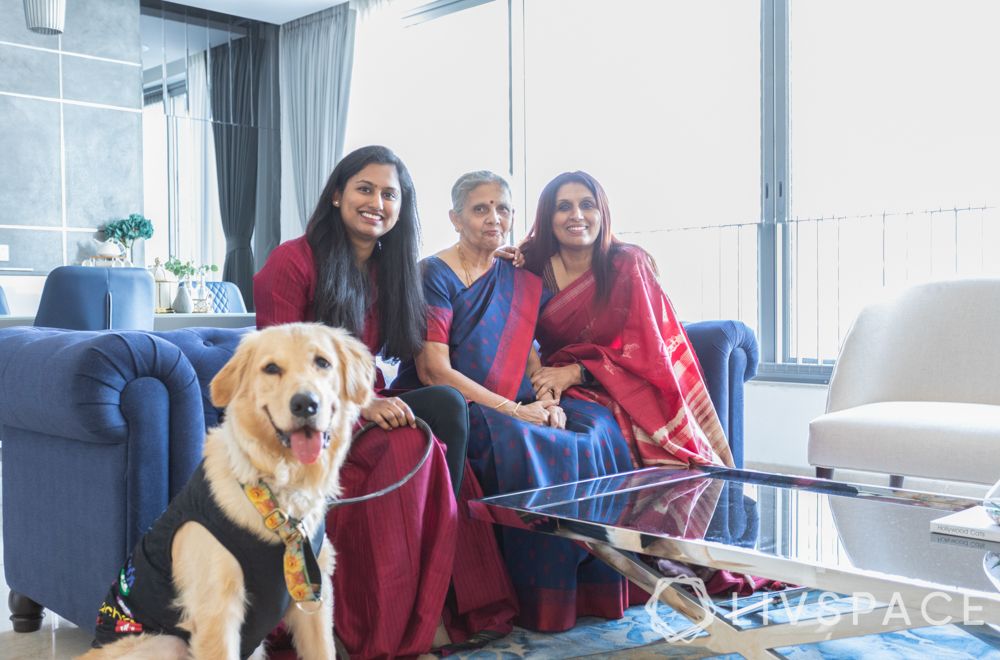 "We loved the designs and presentations made by Sakshi and that is what made us go ahead with Livspace. We trusted her completely with our home and we couldn't have imagined a more perfect design that this. Our project was completed and delivered on time and we would definitely recommend Livspace to our friends and family."

– Jyoti Punja, Livspace Homeowner
A design lesson on how to design a 3BHK to look like a page out of a design magazine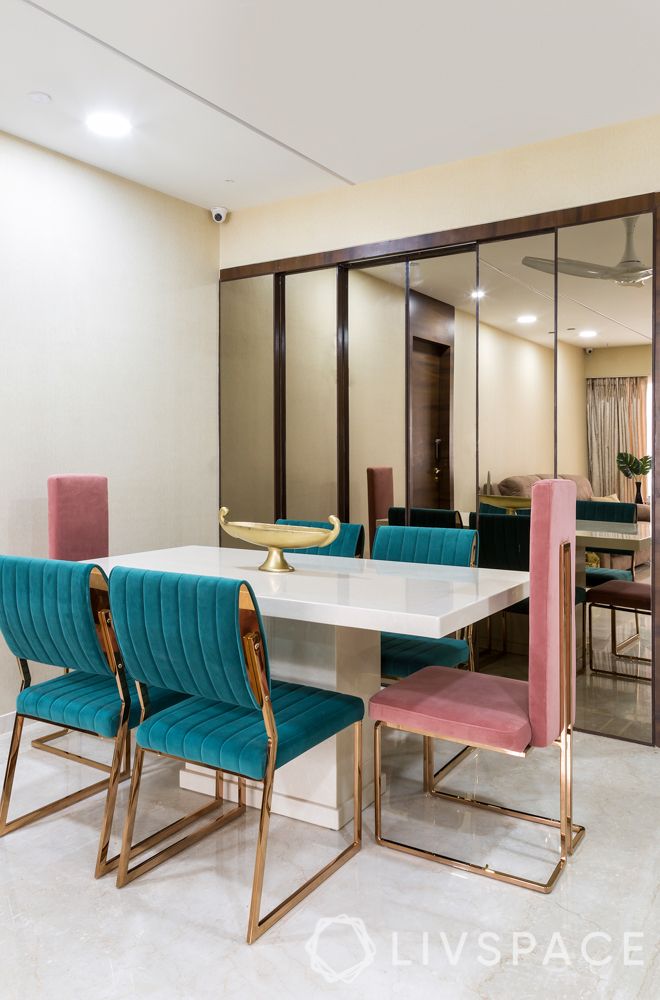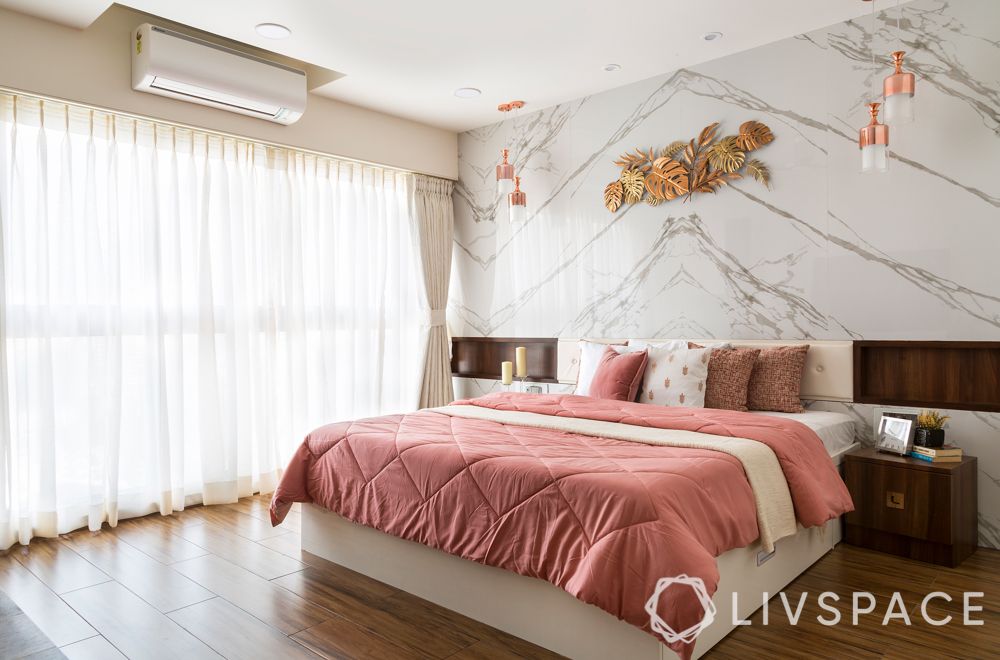 Location: Adani Wester Heights, Andheri West, Mumbai
Size of home: A 3BHK spanning 1,400 sq ft
Livspace service: Full Home Design
Budget: ₹₹₹₹₹
Residing in this plush velvet-themed 3BHK are Apurva Shah and his close-knit family. Apurva and his wife travel a lot and have picked up a few design cues along the way. Therefore, the striking couple have gathered their inspiration from hotels across the globe and wanted these ideas to be incorporated into their home. This home has pastel-coloured wardrobes and a feature wall made of marble in the master bedroom which makes it one of the most stunning 3BHK flats. Also check out the bed in the kid's bedroom that is a functional addition to the furniture at this home. This is definitely one of our favourite 3BHK flats.
Check it out here: This 3BHK Home has Interiors Inspired by Luxury Hotels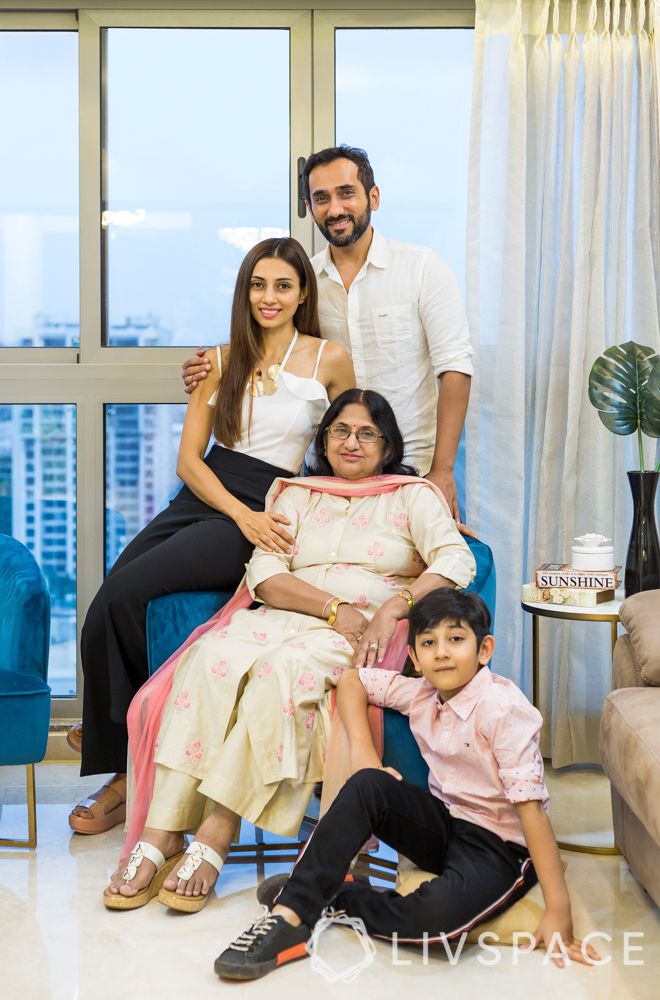 Yes, we renovate full 3BHK homes too, to make it pretty & functional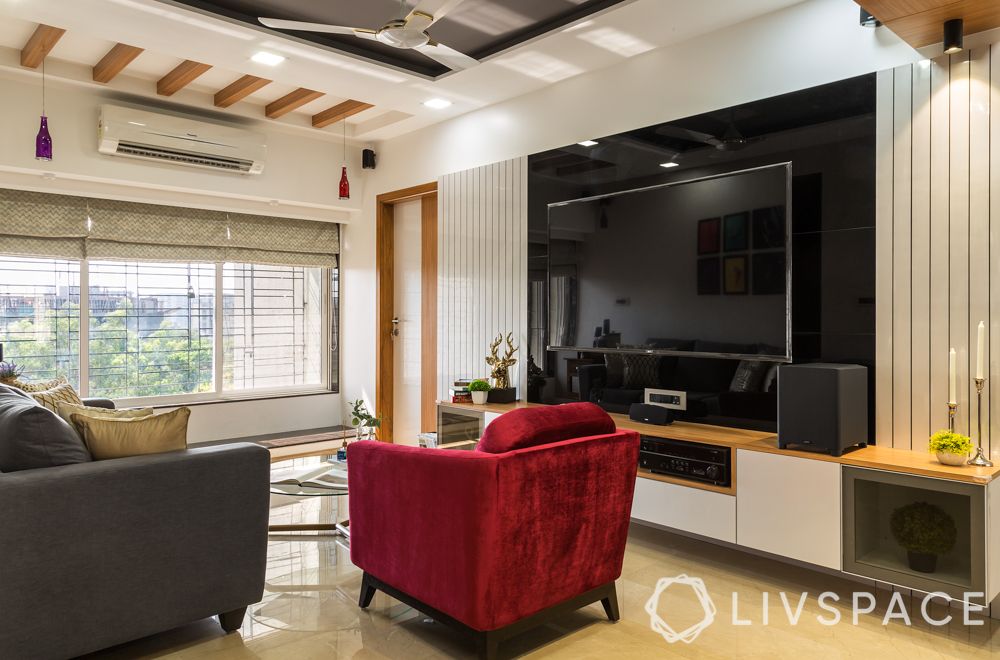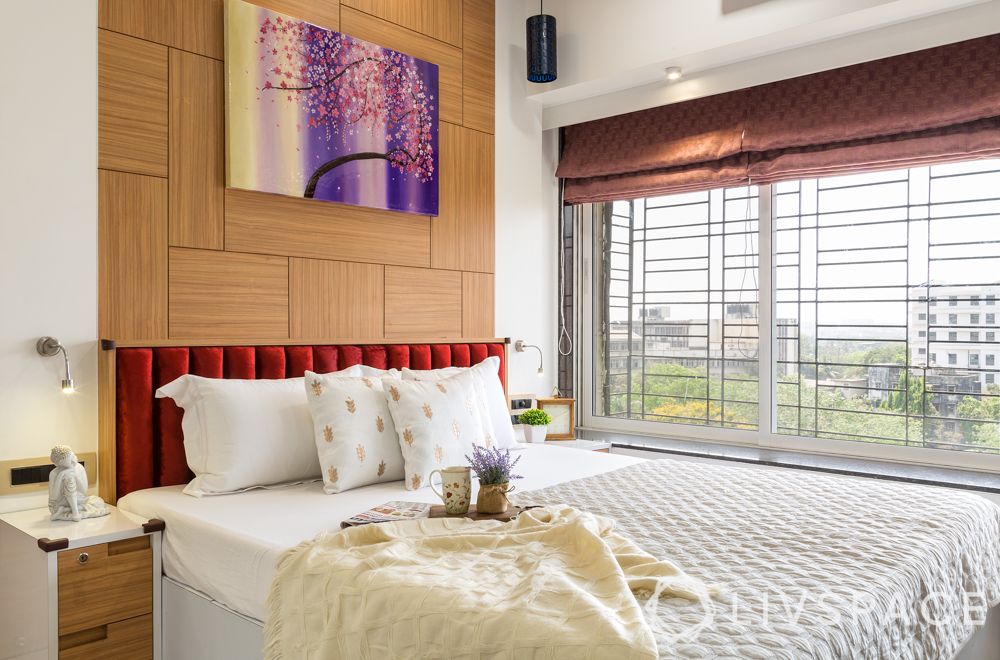 Location: Neelkanth Valley, Ghatkopar, Mumbai
Size of home: 3BHK spanning about 1,200 sq ft
Livspace service: Full home design & renovation
Budget: ₹₹₹₹₹
When a home has passed the test of time for 3 decades, it takes only the best hands to give it a makeover. This 3BHK at Neelkanth Valley was forged out of two separate 1BHKs some years back. When Jinesh Gohil bought this apartment in the building he grew up in, he wanted the best renovation project to be done here. Our designer Kawish Khan worked with his team to redo this apartment to suit the needs of a young family. The scope of the structural changes was enormous so he tore down walls, changed the flooring and widened the windows for a home that now looks roomy and chic.
To see how we transformed this home, read this: End-to-end Makeover for 30-yr-old 3BHK
Bengaluru
Warm whites fill up this serene 3BHK in Bengaluru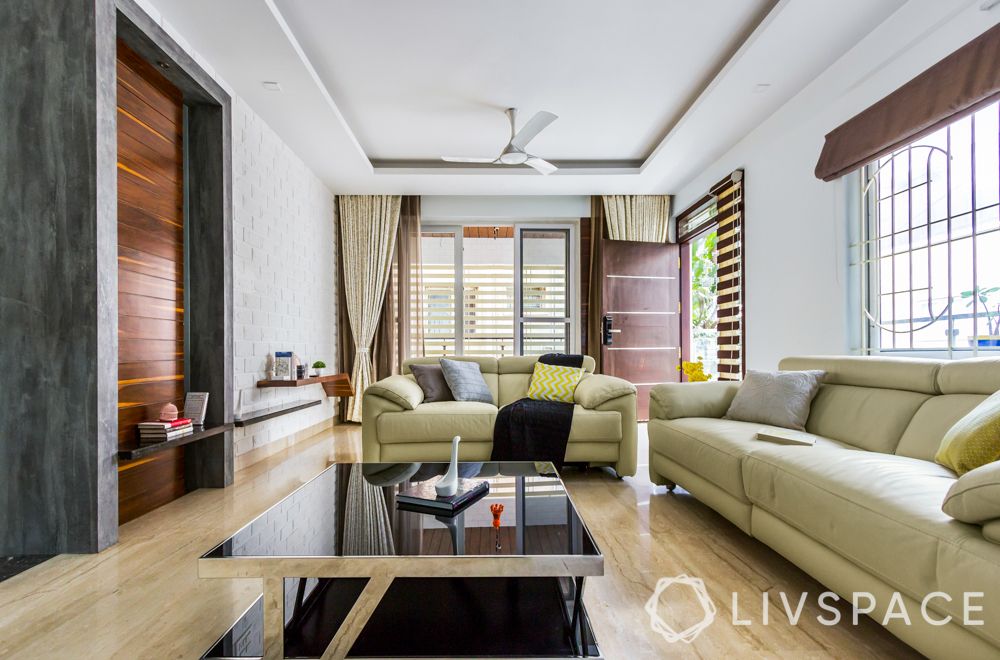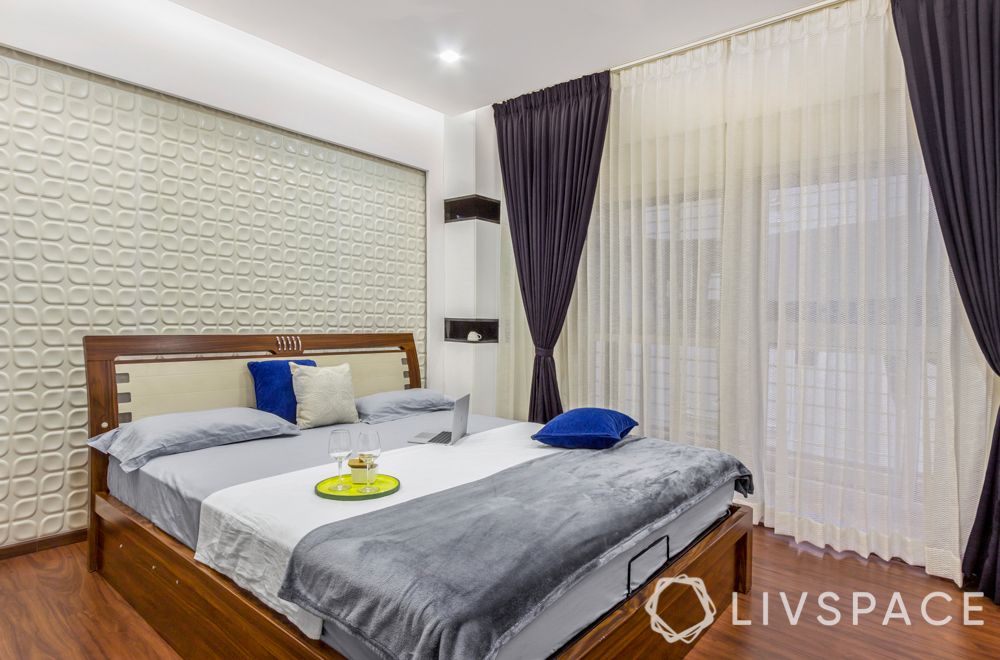 Location: Subhoyada Castle, Domlur, Bengaluru
Size of home: A 3BHK spanning 2,000 sq ft approx.
Livspace service: Full home design
Budget: ₹₹₹₹₹
Mixing wonderful whites with some texture and gloss, this home is best described as beautifully contemporary with a modern twist. After living in Indiranagar for almost a decade, the Varma family decided to move to Domlur and found their perfect home there. What's next? Getting their dream home decorated, of course. From the beginning, they were clear about having no loud colours at home. They envisioned a serene space, filled with neutral colours and completely vastu-compliant. Keeping these things in mind, Richa started giving them design suggestions and everything was finalised in merely two days.
Interested to know how we did this? Check it out here: Vastu-compliant 3BHK Done up in Warm Whites
"It was a wholesome experience with Livspace. Our major requirement was getting vastu-compliant interiors and Richa made sure that she stuck to that. With her around, it was very easy to get our ideas across and she gave us some amazing designs to choose from. We love neutral colours and this has turned out to be our dream home. We would definitely recommend Livspace to our friends and family!"

– Suman & Deepthi Varma, Livspace Homeowners
Have a furry friend at home? We will give you a design that they will love, too!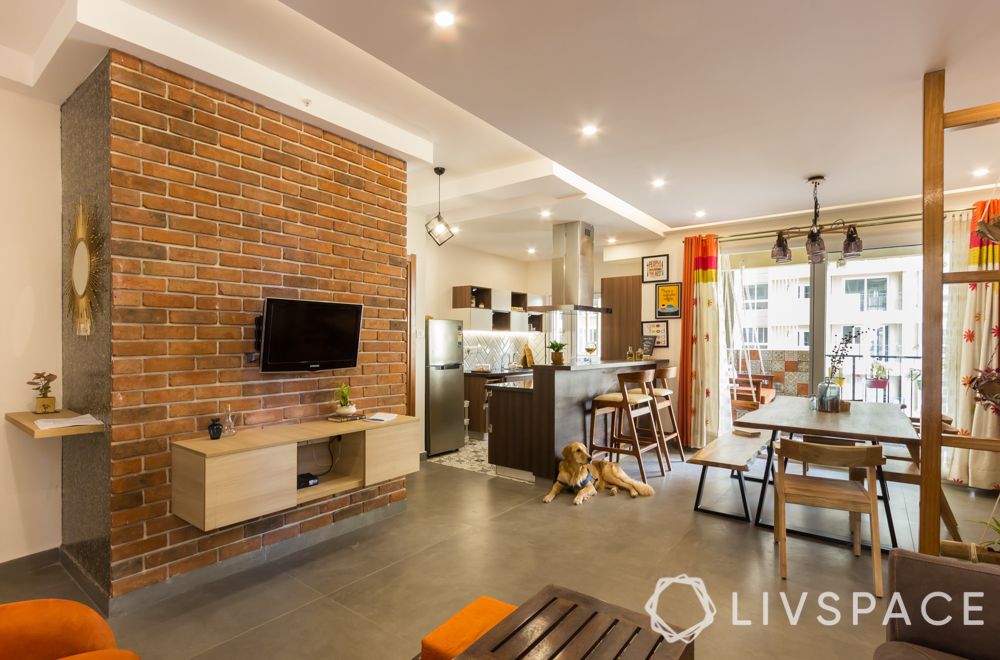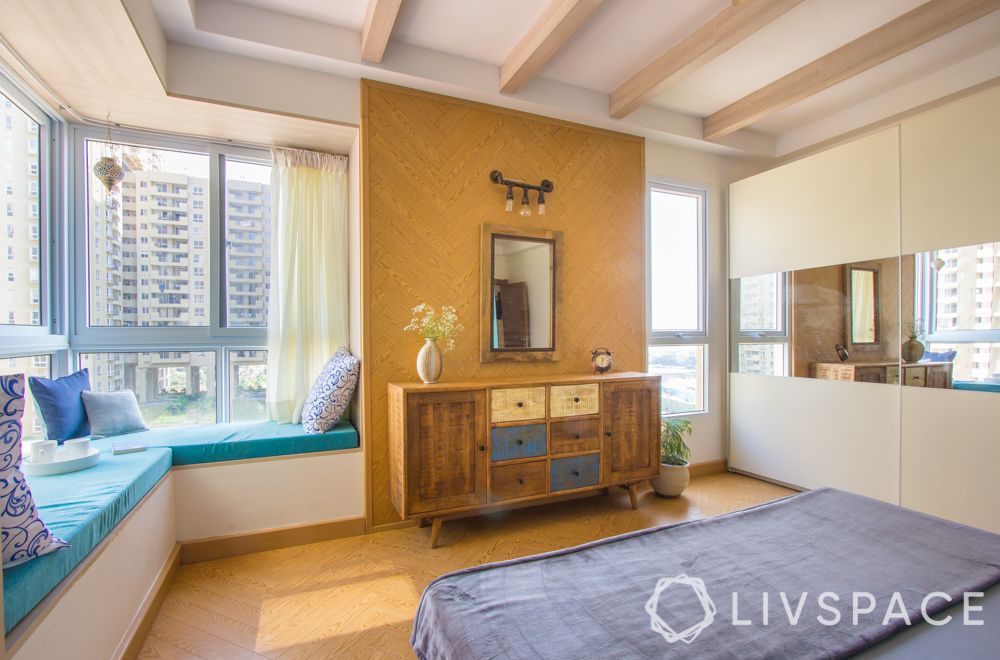 Location: Bhartiya City Nikoo Homes, Thanisandra, Bengaluru
Size of home: A 3BHK spanning 1,400 sq ft approx.
Livspace service: Full home design
Budget: ₹₹₹₹₹
Anjali Murali, who spearheaded this project, was more than delighted to know what this couple had envisioned for their home. They told her that they wanted their home to look "naturally designed". And yes, Anjali caught their pulse and designed a rough look for their home which was the actual starting point of all of this. Lovely LED bulbs, exposed brick walls, pretty tiles and a lot of natural looking wooden finishes followed suit. This home is filled with warm colours and some stand-out elements that makes it a truly unique design.
Want to see how this home looks? It's here: This 3BHK is Earthy with Industrial Elements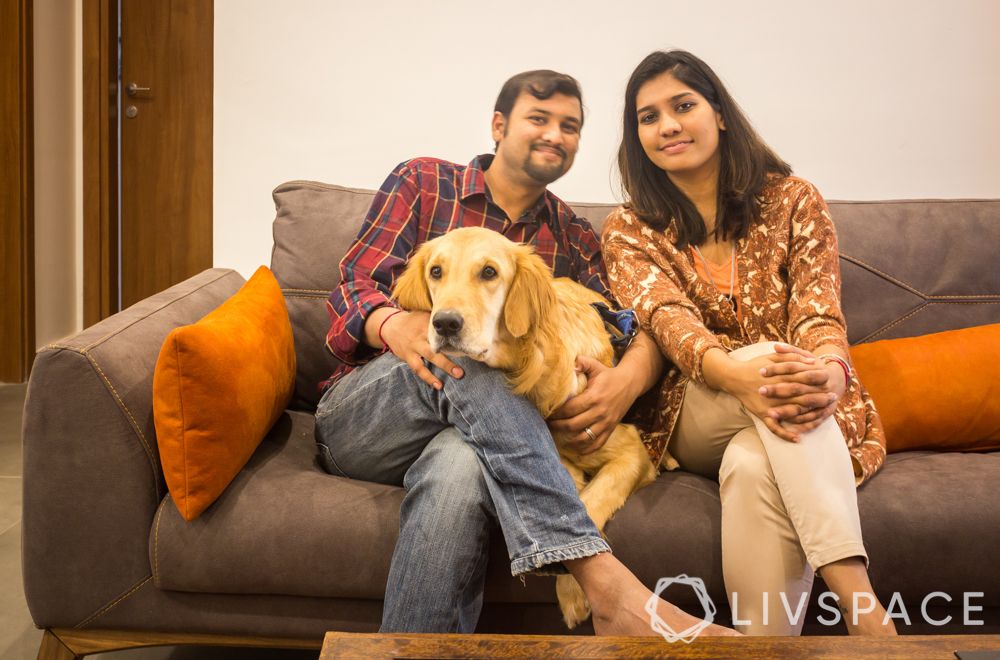 "We wanted a one-stop solution for home interiors and Livspace managed to impress us from day one. While we already had tonnes of ideas as to how our home should look, we were not sure of how to put everything together and create a theme. Anjali was able to grasp our requirements very well and she gave us a broad layout before plunging into the finer details. Gnanendra, who was supervising our work, impressed us with his diligence and attention to detail. We are very happy with our new home!"

– Pritika & Nikhil, Livspace Homeowners
We personalised this home to make it feel like an ideal holiday home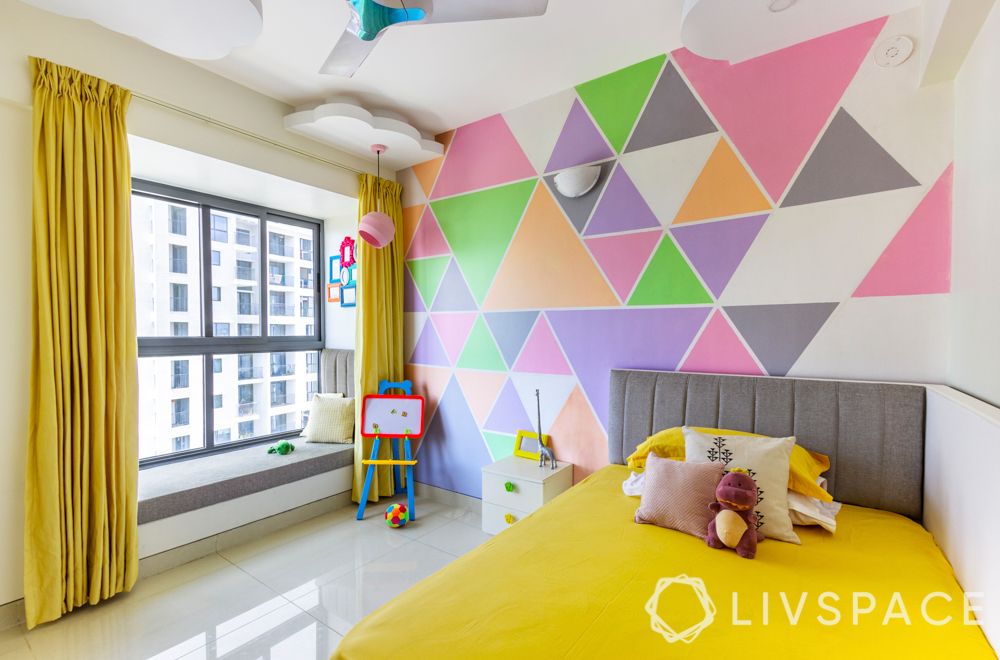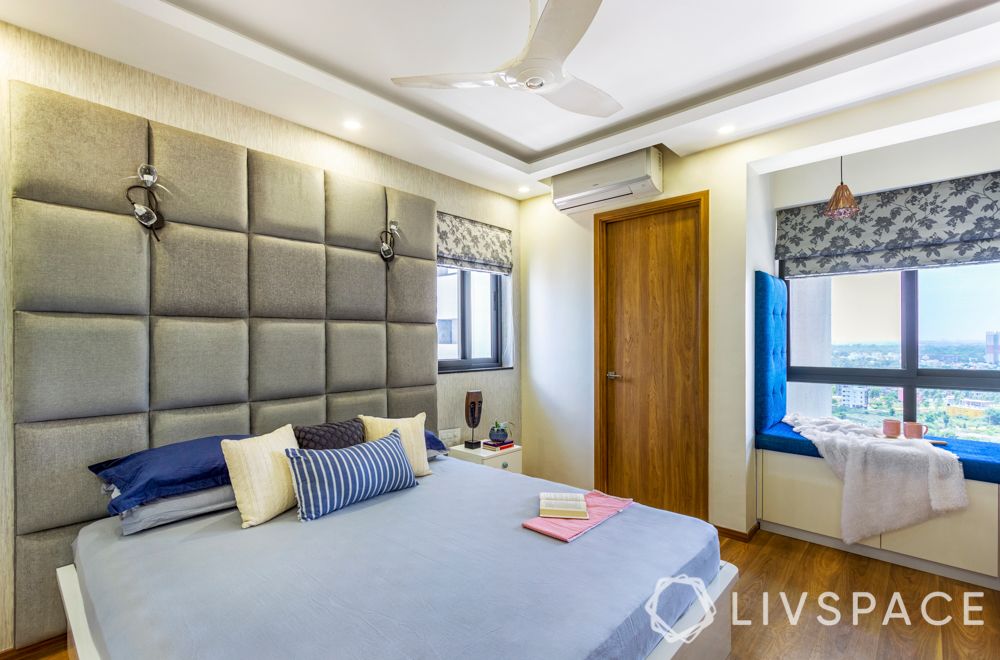 Location: SNN RAJ Etternia, Bengaluru
Size of home: A 3BHK spanning 1,460 sq ft approx.
Livspace service: Full home design
Budget: ₹₹₹₹₹
As a mother and go-getter, residing in Bengaluru, Neena has always wanted a home that exhibits her personality while being a safe and secure place for her daughter, Myra. With fresh and original ideas, the designers mapped out a fabulous design while accommodating all the client's needs. Therefore, keeping in mind that a toddler is going to goof around at home, the designers have designed every room with enough movement space for Myra.
This home is a feast for the eyes: Colourful & Child-friendly Interiors for a 3BHK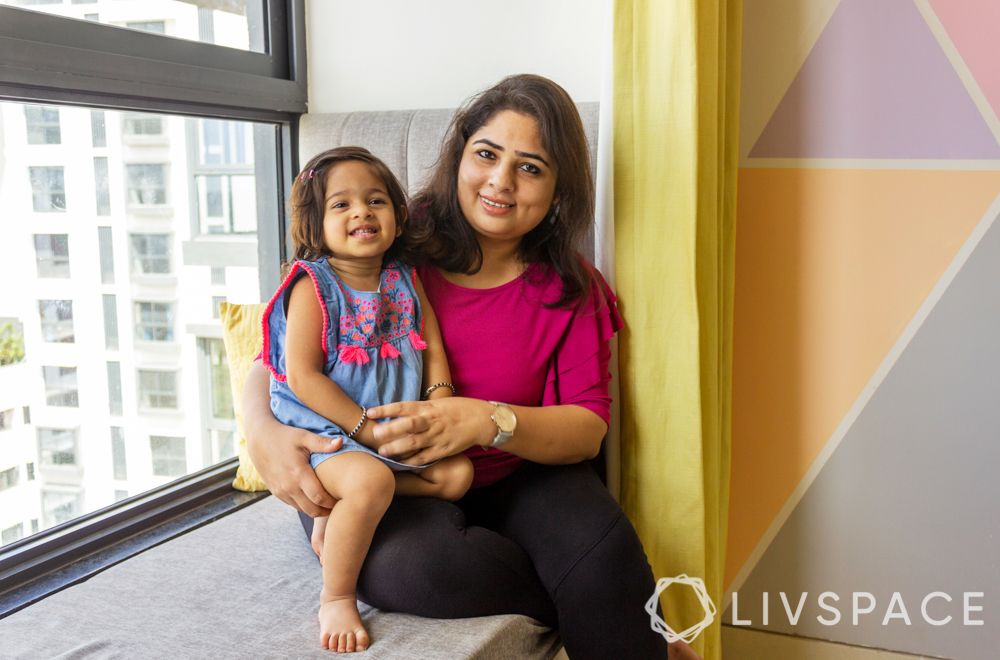 "Sneha and Rajalakshmi were very attentive and accommodating throughout the process. After all the planning and discussions, the design turned out to be just to my liking and I'm very happy with the final look".

– Neena, Livspace Homeowner
Hyderabad
If your family needs a lot of storage without making it too obvious, we will give it to you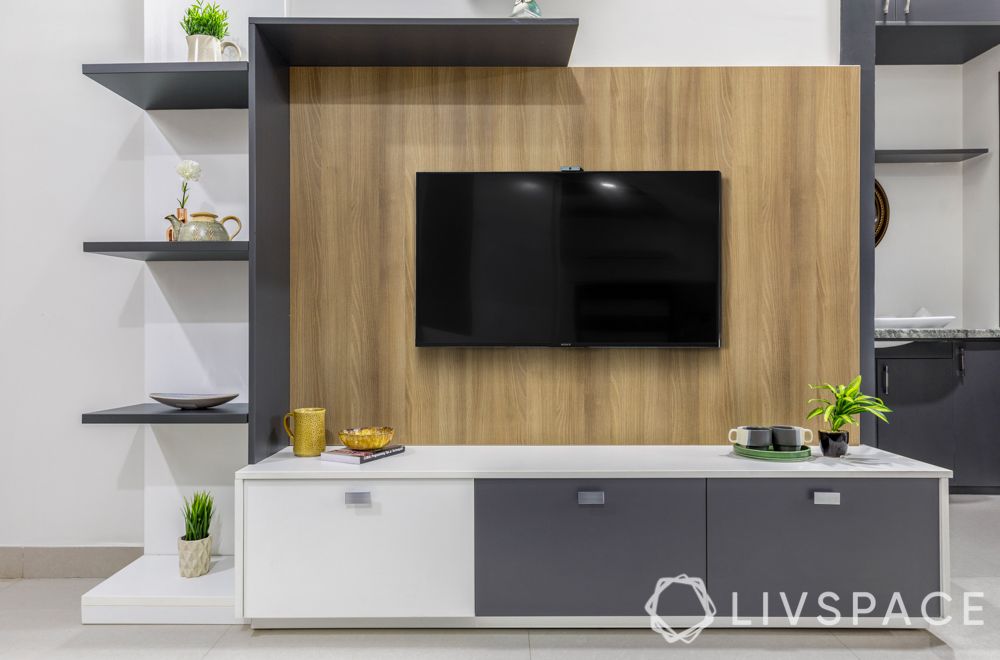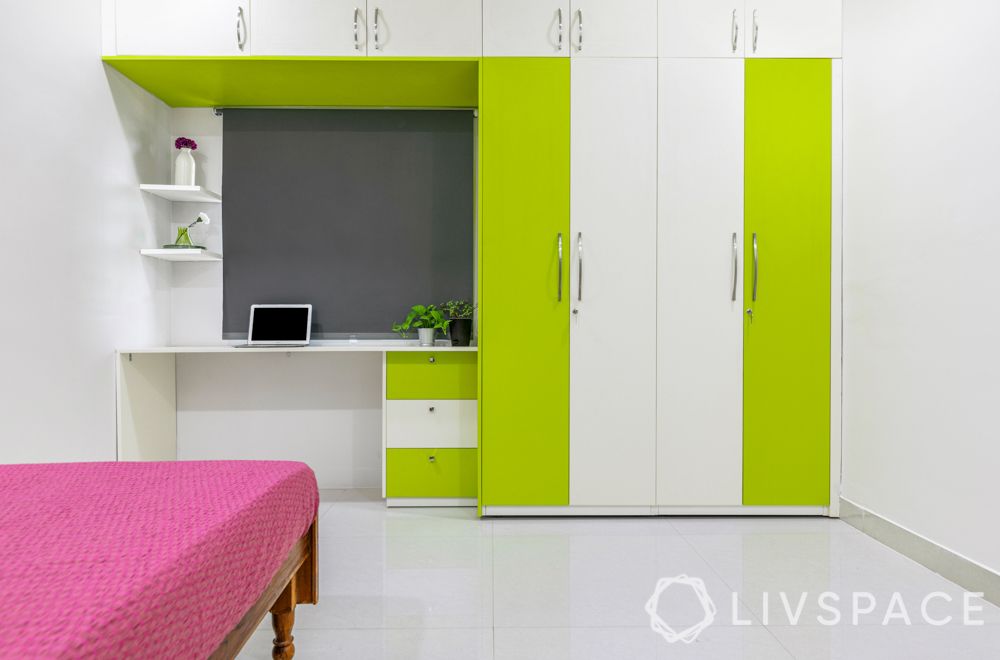 This family had plenty of things that needed storing; naturally, Jyoti, the homeowner, asked the design team headed by Kalyaani A to plan the interiors with ample storage options. And our team was happy to oblige. Further, they played around with a variety of unusual colours while designing the functional aspects of this home. Do check out the crockery unit in the dining area and sleek membrane finish units.
Take a tour of this 3BHK here: 3BHK Stocked With Smart Storage Options
Chennai
Love wooden elements and traditional interiors? Look at this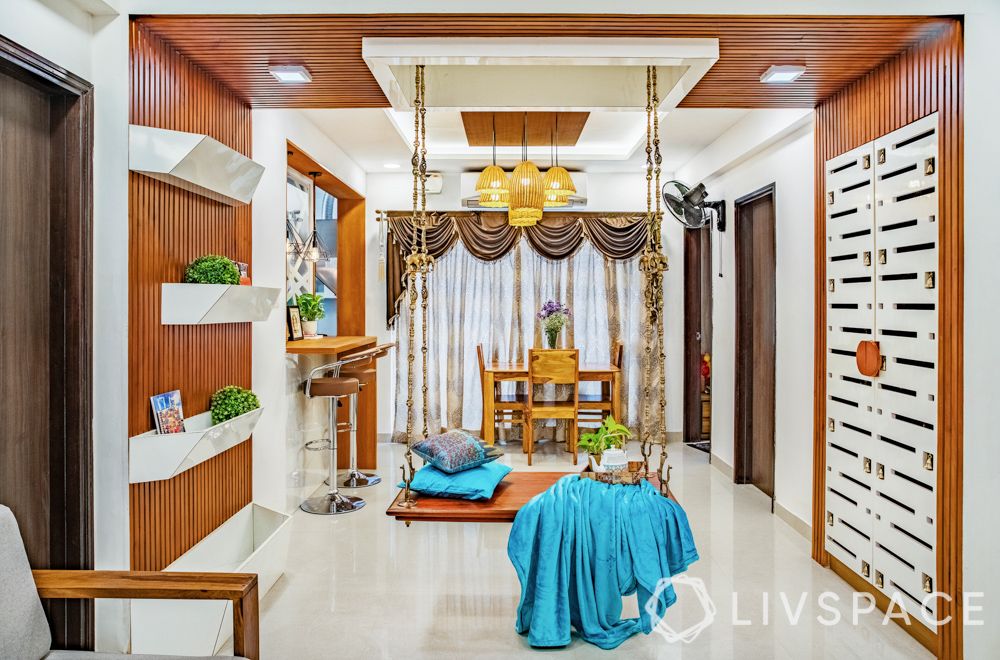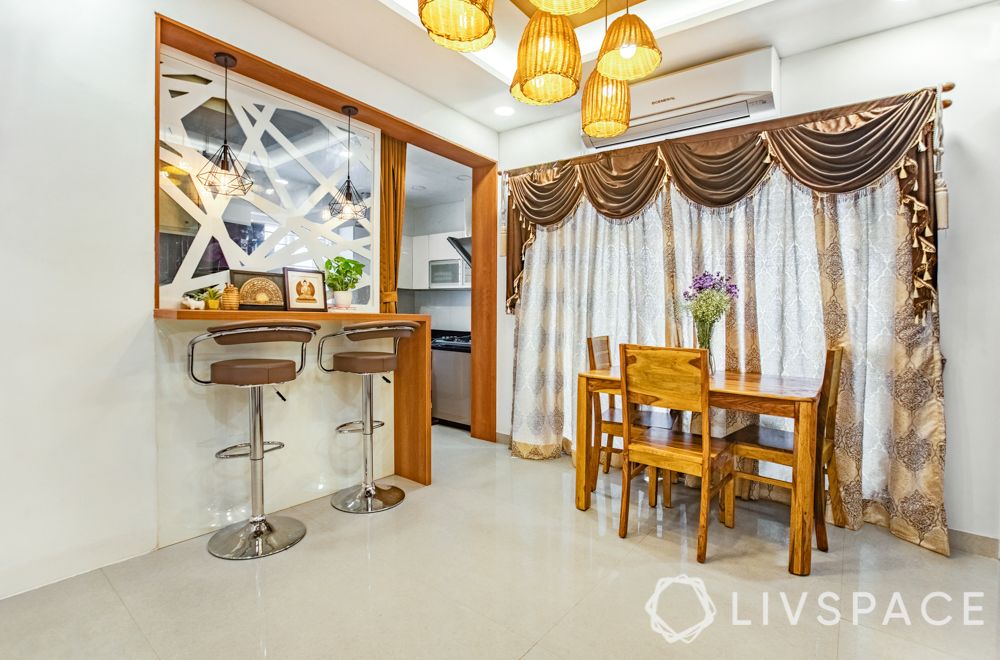 Location: AVM Asta, Chennai
Size of home: A 3BHK spanning 1420 sq feet
Livspace service: Full home design
Budget: ₹₹₹₹₹
A love for natural finishes and greenery inspired the design for this home. With its stark white walls and wooden elements across the home, this 3BHK flats truly reflects how the couple envisioned their dream home, with corners reflecting the preferences of each person in the family.
Take a closer look at this one here: Traditional Touch for 3BHK at Asta AVM
How Can Livspace Help You?
We hope you found our ideas useful! If you want your home to be just as beautiful, then look no further. Book an online consultation with Livspace today. Delivering safe home interiors has been our No. 1 priority. Click here to find out how interiors are being delivered following all safety protocols.
If you own lessons on how to design 2BHKs then you must read this: Which are the Best Interior Design Ideas for a 2BHK Flat?
Send in your comments and suggestions at editor@livspace.com